Feature
Jolyon Palmer: Hamilton winning in Spain saved Mercedes from an uncomfortable team orders chat
Letting a team mate overtake you in a race is never something a driver wants to do. But because the battles are so close throughout the field in 2021, whether it's Lewis Hamilton against Max Verstappen, or McLaren against Ferrari, it can be essential to maximising a team's performance.
We've had various cases this season of drivers complying with team orders to move aside and allow their team mate through. McLaren successfully implemented it in Imola with Ricciardo making way for Norris, who eventually went on to score a podium, whilst Aston Martin switched Stroll and Vettel in Portimao in a failed attempt to salvage some points from a tricky weekend.
In Barcelona, we saw it highlighted once again, as both Hamilton and Verstappen had critical moments when they needed the help of their team mate – but one was far more obliging than the other.
READ MORE: 6 Winners and 5 Losers from the Spanish GP – Who had a great day out in Barcelona?
When Verstappen pitted for the first time, his stop was slow, and he emerged right behind Sergio Perez.
Because of the slow stop it was crucial that he put in a blinding out lap to ensure Hamilton couldn't overcut him, by pitting the following lap.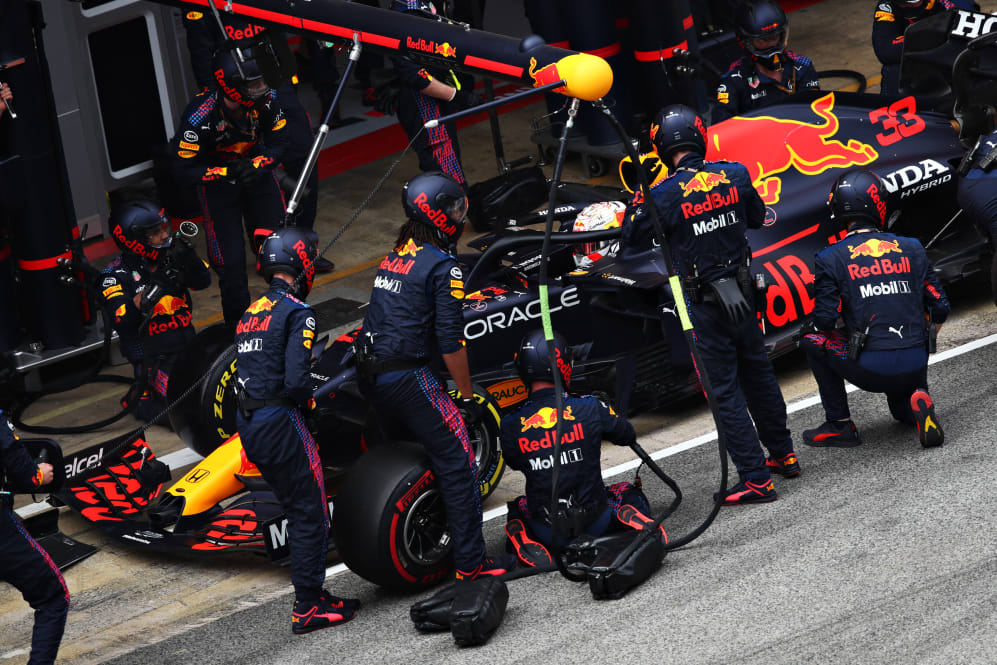 Red Bull told Perez a couple of times on the team radio to not hold Max up, and before Verstappen even got close enough to think about a legitimate overtaking attempt, Perez backed off on the run up to Turn 10 and let Verstappen through.
Had Perez made Verstappen's life harder and kept him behind through the final sector, it's possible the time loss that Verstappen would incur would have meant that Hamilton could have pitted and emerged in front.
Later on in the race, Hamilton was flying up behind his team mate Valtteri Bottas in the closing stages, on a big push to catch Verstappen for the win.
Whilst Bottas was told by his engineer to not hold Lewis up – the same message as Perez had earlier in the race – Bottas proceeded to slow Hamilton down and keep him behind through two-thirds of the lap when there were clear opportunities to let his team mate through.
READ MORE: Bottas admits he could have completed team-ordered swap with Hamilton sooner
In the end he did brake slightly early into Turn 10 and left the door open for Hamilton, but even that was no clear move out of the way, and cost his team mate more time.
All in all, the lap where Hamilton was held up behind Bottas cost him just under a second and a half in lap time, or effectively one lap of catching Verstappen at that stage.
In the end it didn't make a difference to the outcome, such was Hamilton's advantage over Verstappen in the closing stages, and nor was Hamilton concerned – but given that Verstappen was told that it could come down to the final lap, Bottas not complying with team orders could have been costly for Mercedes, and it says a lot about the Finn's position in the team.
READ MORE: Why Red Bull were always likely to lose to Mercedes in Spain, however the strategy battle played out
Bottas has been dutiful to Hamilton in the past, even offering up a win in Sochi in 2018, helping Hamilton in a title fight against Sebastian Vettel. But that is part of the game when title battles are close in Formula 1, and we've seen it through the years.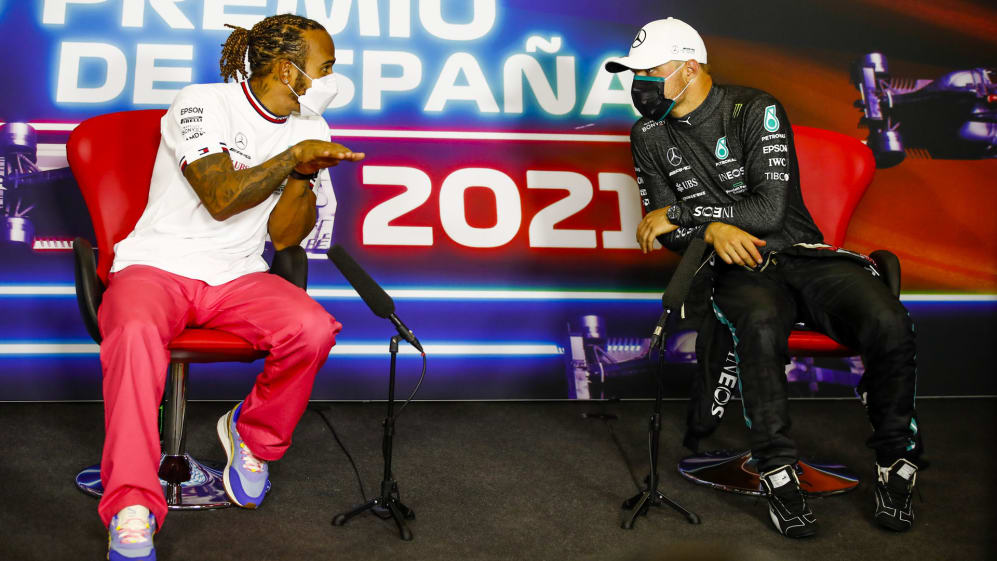 Rubens Barrichello famously gave up a win in Austria in 2002, even when Michael Schumacher already had one hand on the title before the halfway point in the season. Felipe Massa was a dutiful servant for Fernando Alonso in their Ferrari years together, almost helping Alonso win a title in 2010 by gifting him a Hockenheim win, and even taking a grid penalty just to put Fernando on the clean side of the grid in 2012 in Austin.
Bottas has been forced to play the support role at Mercedes simply because he hasn't been strong enough to play the lead role over the course of a season.
READ MORE: Ross Brawn on Hamilton's historic weekend, Ferrari's turnaround, and Ricciardo settling in at McLaren
From a driver's point of view, getting out of the way of your team mate in a race can often feel like the final nail in the coffin for the afternoon, particularly if you are on a different strategy, which is usually the reason you are being told to move out of the way in the first place. It shows clearly that your team is fully backing your team mate and relatively disregarding your chances at that stage.
But whilst it's frustrating, you've got to consider things on a case-by-case basis, and fundamentally remember who pays the bills.
If Bottas had been asked to give up a win on Sunday then I'm sure there would be some question marks again, and maybe he wouldn't have obliged at all. But this call from Mercedes helped Hamilton to win the race, at no cost to Bottas – he was pretty set in third whatever happened.
Bottas has been retained by Mercedes for four years now, and that is because Toto Wolff clearly appreciates his value as a second driver – being quick enough to help so often and even win when Hamilton isn't on top form.
READ MORE: Wolff praises Mercedes strategists for 'faultless execution' in Hamilton's Barcelona win
The contrast to the Red Bull second driver situation has been clear over the last few seasons, and was again on Sunday as Bottas at least fell within the pit stop window of the leaders at the final stop, unlike Perez. Despite being held up by Leclerc early on, he had the pace to stay only 10 seconds adrift for much of the race.
But in Barcelona, you could argue Bottas was actually more helpful to Verstappen than Hamilton in the Grand Prix. Hamilton winning has meant Mercedes can gloss over the fact, but if he had narrowly missed out, there would have been a serious fallout from the situation.