Feature
Jolyon Palmer's Analysis: Breaking down the huge mental and physical challenge Russell faced in Sakhir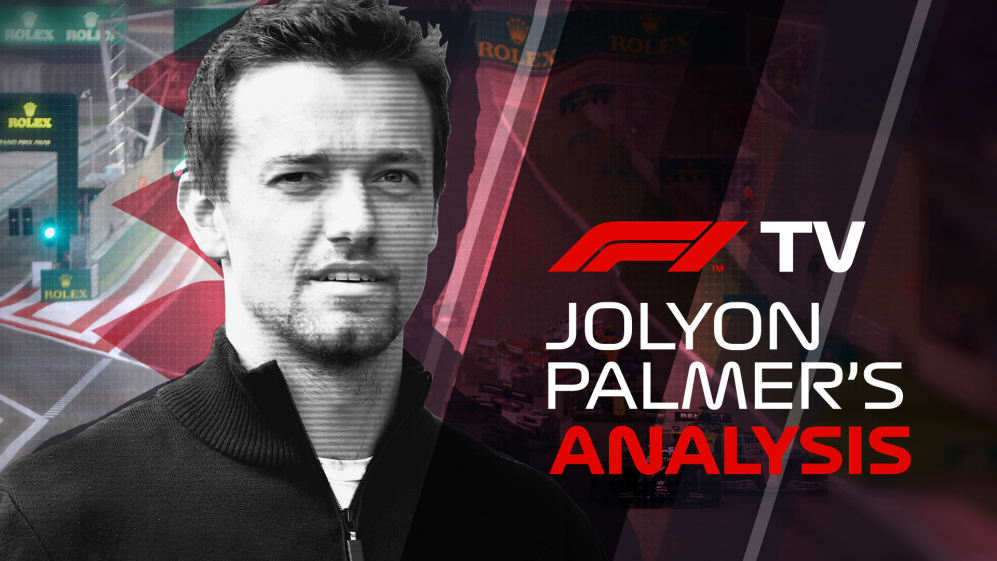 George Russell was arguably the star of the Sakhir Grand Prix weekend, driving at a standard nobody could realistically have expected beforehand, in a car he had never driven before and barely even fitted into.
In some respects the Bahrain race was the perfect time for Russell to make his Mercedes debut. He had just driven the track's original layout, so was fully dialled into Formula 1 machinery around half of the new layout at least. On top of that the new layout was extremely short, with drivers lapping it in under a minute from the word go, meaning that everybody had a lot of laps to get up to speed.
The Ross Brawn Column: Russell's proved he's world champion material with Sakhir GP display
Russell also had the benefit of finding out he'd be driving the car on Tuesday, which gave him slightly more time to get his head around his new surroundings than a reserve or stand-in driver often gets.
All of this can help the stand-in driver, but still Russell's performance was absolutely remarkable, taking the battle to, and beating regular Mercedes driver Valtteri Bottas in a straight fight.
Russell will have had plenty of adapting to do, both in the physical sense of driving a different car, and in the mental sense of fighting for pole positions and wins at the front, as opposed to scrapping for a point on a lucky day in his usual Williams seat.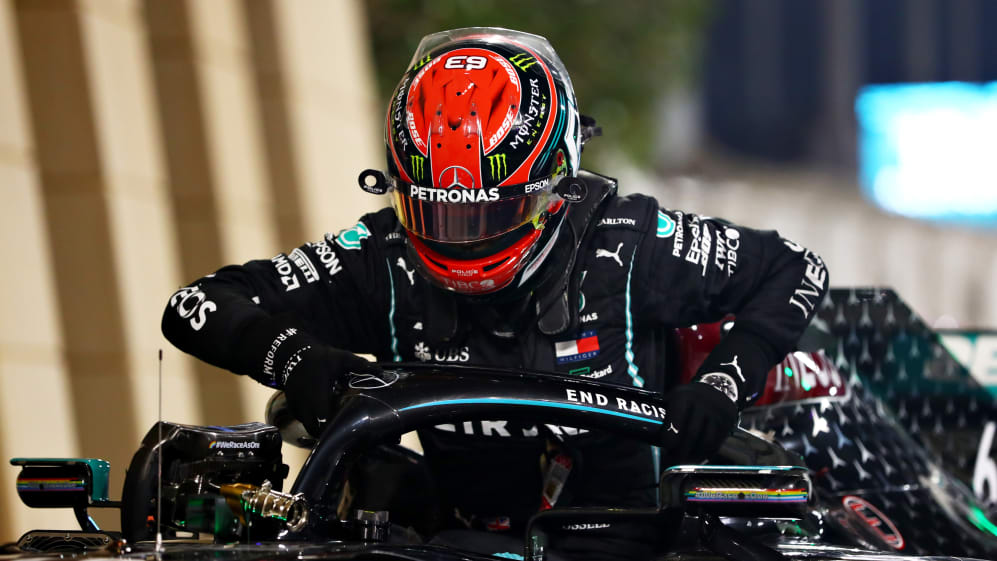 First of all he had to fit into Hamilton's car – and it's no easy feat for a driver who is one of the tallest on the grid to squeeze into a Mercedes car that has been designed around one of the shorter driver pairings of Hamilton and Bottas.
Russell had to wear a smaller boot to stop his size 11 feet from hitting the top of the tub as he was operating the pedals as well, and was reportedly bruised at the end of all three days in the car, from not being anywhere like properly comfortable in the car.
READ MORE: 5 Winners and 6 Losers from a thrilling Sakhir GP – who was hot and who was not in Bahrain?
Driver comfort is normally second nature in Formula 1, and is usually absolutely crucial to performance. Drivers take a lot of time over the winter doing a seat fit for each new car that turns up to pre-season testing, and then fine tuning the seats and positions of the pedals, steering wheel and headrest throughout the first day of testing, and sometimes longer.
Typically a driver would not be able to perform at his best without being perfectly fitted into his car as one, but Russell, despite not being at optimum comfort, made little fuss and delivered the goods.
Secondly he would have to adapt to driving a much faster car, that will handle differently to a Williams and have different procedures to follow as well and tools to get his head around.
Driving the faster car would come relatively naturally for a driver from the back. A faster car is quicker generally because it has more downforce and grip, particularly for Russell who has the same Mercedes power unit in his Williams.
READ MORE: The smoking gun that cost Mercedes and Russell a win in Sakhir
For Russell the difference in speed of a Mercedes would be like jumping from a Williams on a very hard tyre to a Williams on a very soft tyre – when the grip is there the drivers are so honed in to finding the time and extracting the most from it, as we've seen Russell do countless times in qualifying now.
But the minutiae of getting the most out of the Mercedes car could be different to that of the Williams.
Usually faster cars are built around having a very stable rear end, from which the front end can be dialled in to make the most of the rear consistency and strength.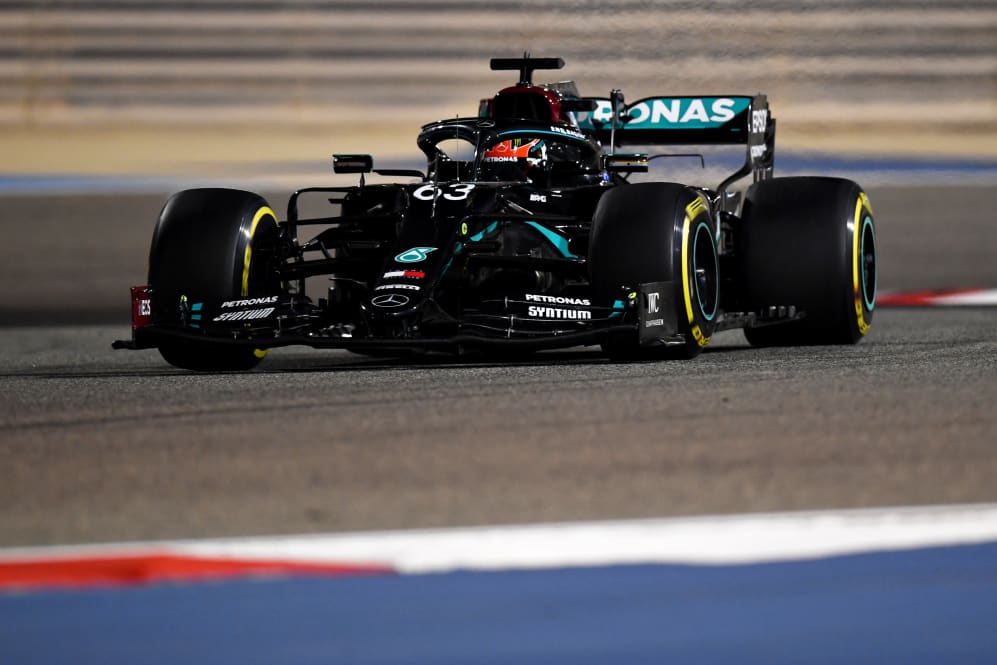 Russell will have had to get his head around how much he could lean on the rear axle, and this showed particularly on Friday as he looked much smoother than Bottas, who was too ragged if anything, but seemed to be pushing the rear a lot harder straight away, knowing the limit more clearly.
Finally there are the procedures on top, like the Mercedes' DAS (Dual Axis Steering) usage which Russell was already trying to get on top of from his first run in FP1 – something the regular drivers won't even need to be thinking about.
READ MORE: Mercedes handed €20,000 fine for Russell tyre mix-up in Sakhir Grand Prix
Mercedes will also probably have different techniques for out laps and cool laps, race starts and long runs than Williams, and they could also have different tools they get the drivers to use from the cockpit to rebalance the car and get the most out of it.
Russell would have had to adapt to all of this, but the way he meticulously worked through it all from FP1 shows his mental capacity to take it all on, and get on top of things in a short space of time.
The mental side then maybe could have been tougher. The pressure of fighting for a pole position or a race win must have been immense, particularly for a driver who knows if things don't go well he may never get this chance again.
Russell's qualifying has long been a strength in Formula 1, destroying Robert Kubica and Nicholas Latifi in the Williams with ease, but there have been question marks about his race starts, even from George himself this year, and also fundamental race pace and tyre management.
You'd never have known those question marks existed on Sunday though, as he delivered a masterful drive, covering off all bases.
There may also have been question marks about Russell's ability to withstand pressure after his Imola safety car crash from inside the top 10, or slipping from that same berth on the final restart in Mugello. But in Sakhir he proved he could be a race winner given even one more opportunity.
READ MORE: 'A star is born' says Wolff, as he reveals cause of 'colossal **** up' that robbed Russell of victory on Mercedes debut
The race getting away from him through a rare Mercedes howler clearly hurt, but I'm sure after putting in such a composed performance with so much to learn, it won't be long before he gets another chance in top machinery, even if Lewis Hamilton does return in Abu Dhabi.