Feature
5 Winners and 6 Losers from a thrilling Sakhir GP – who was hot and who was not in Bahrain?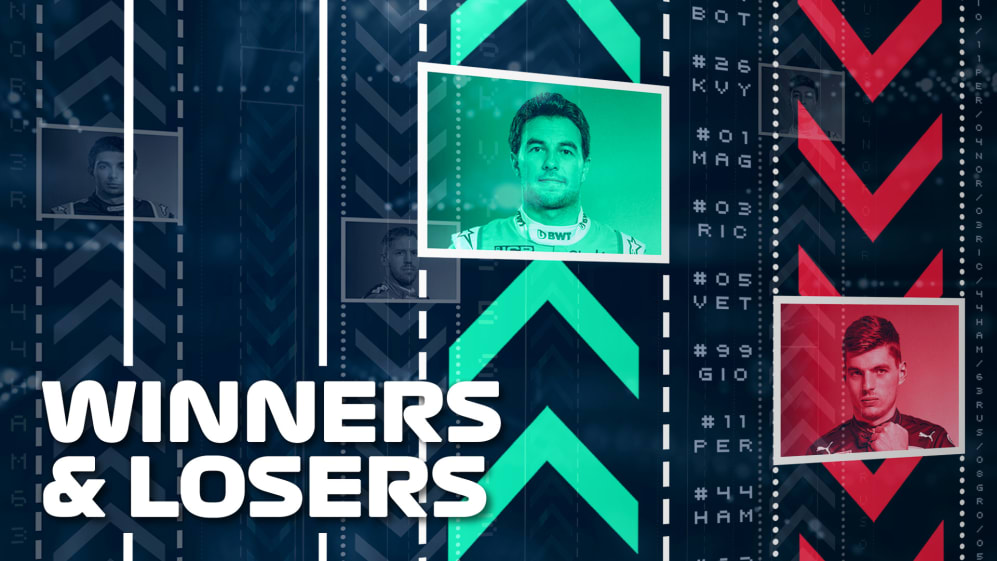 It would have taken quite the crystal ball to predict the outcome of the 2020 Sakhir Grand Prix. So, after a second thrilling race in Bahrain in the space of a week, we pick out five winners and six losers from the Sakhir Grand Prix...
Winner: Sergio Perez
It's been a long time coming, but at the 190th attempt – the longest-ever wait in F1 for a Grand Prix win – Sergio Perez stood on top of the rostrum, with a drive that characterised his greatest assets.
It was all the more remarkable given he was last and facing the wrong way on Lap 1 after getting a hit from Ferrari's Charles Leclerc. And even if there was fortune in this win, he's shown enough in F1 to deserve the spoils.
READ MORE: 'I hope I'm not dreaming' – Perez rendered speechless after ending 190-race wait for victory
Victory, a week after a first back-to-back podium went up in smoke, he solidified his grasp on fourth in the drivers' standings, is 13 clear of Renault's Daniel Ricciardo, while in the last three Grands Prix only Lewis Hamilton has scored more points.
That he does not have a drive in F1 next season, after his performances this year especially, is a travesty.
Winner: Esteban Ocon
This has not been a season of fortune for Esteban Ocon, the Frenchman suffering four retirements with the lion's share of unreliability at Renault.
But this time he drove a faultless race, took advantage of his opportunities and got his reward with the first podium of his career, having previously had a best finish of fifth three times.
He also became the 23rd Frenchman to finish on the podium and with Daniel Ricciardo finishing fifth, he helps keep Renault in the fight – just – for P3 in the constructors' championship, as they trail Racing Point and McLaren going into next weekend's final race of the season.
READ MORE: Delighted Ocon reflects on 'difficult journey' to maiden podium after P2 finish in Sakhir
Loser: Charles Leclerc
Charles Leclerc delivered arguably the lap of his life to take fourth on the grid in qualifying for the Sakhir Grand Prix, but was too ambitious on race day as he attempted a pass on Sergio Perez, locking up and skidding into the Racing Point.
Not only did that spin Perez into last but it led to his own and Verstappen's retirement.
A DNF brought to an end a run of seven races in the points and ends his hopes of finishing fourth in the drivers' championship – while Leclerc was also slapped with a grid penalty for the next race in Abu Dhabi.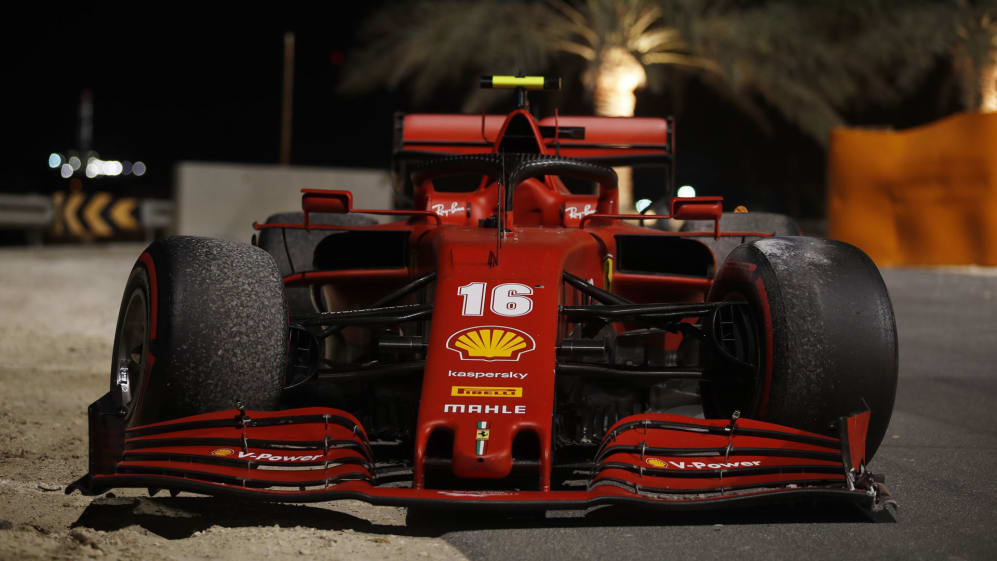 Winner: George Russell
You may find it odd that George Russell is a winner this week, given he didn't win a race he should have done. But this weekend wasn't about victory, it was about proving he had what he takes to lead the Mercedes attack – and he did just that.
He was just 0.026s off pole position, then stole the lead at the start and bossed the race from the front. He lost out on victory because of mistakes by his team, the Briton not putting a foot wrong, which is impressive considering he was parachuted in with just a few days' notice – even with his previous experience with the Silver Arrows.
Russell has finally got off the mark in F1 with three points – two for ninth and one for fastest lap – in his 37th start – and has now led more laps in 2020 than anyone other than Hamilton and Bottas. Yes, he may have been left "gutted" – but this is the start of something special.
READ MORE: 'A star is born' says Wolff, as he reveals cause of 'colossal **** up' that robbed Russell of victory on Mercedes debut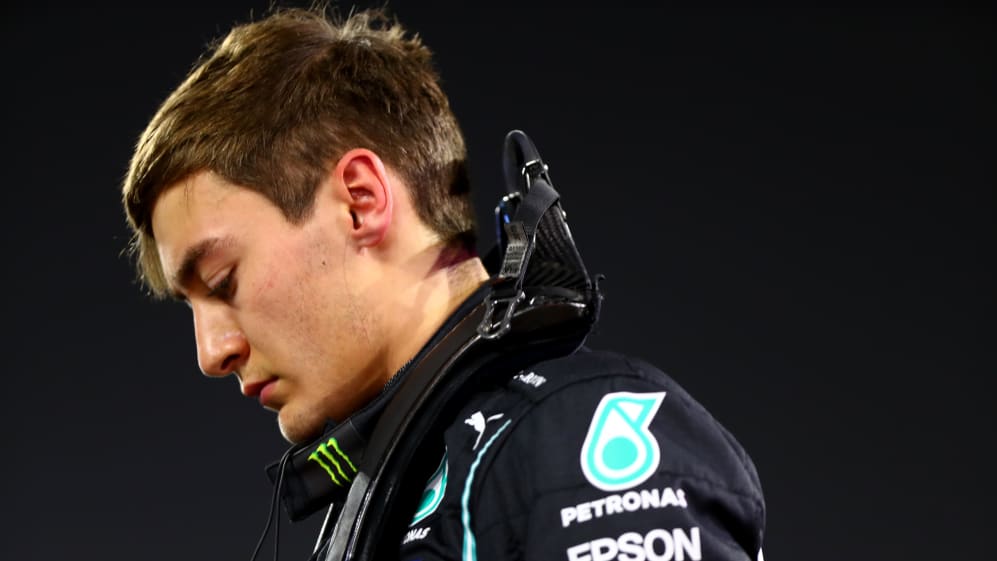 Loser: Sebastian Vettel
While Perez smashed it out of the park, his replacement at what will be Aston Martin next year Sebastian Vettel had a disappointing race.
Not for the first time, Vettel endured pit stop misery – not once but twice – and collectively, that ended any hopes he had of points and taking advantage of the opportunities in an unpredictable race.
He heads to Abu Dhabi with just seven points scores in 16 races and can finish no higher than 13th in the drivers' standings, his lowest finish ever when he's completed the full campaign.
READ MORE: Ferrari pit equipment 'needs an overhaul' says Vettel as slow stops contribute to 'painful' Sakhir GP
Winners: Racing Point
Racing Point have underperformed this year, given they've had either the second or third best car on the grid, depending on the race. However, they seized their opportunities in Bahrain, with a stunning first and third.
That's their first win as Racing Point and fifth as an operation, with the outfit's origins tracing back to Jordan. They are fourth different team to clinch a win this year, after Mercedes, Red Bull and AlphaTauri.
They now lead McLaren by 10 points in the battle for third in the constructors' championship, with 44 left on the table in Abu Dhabi.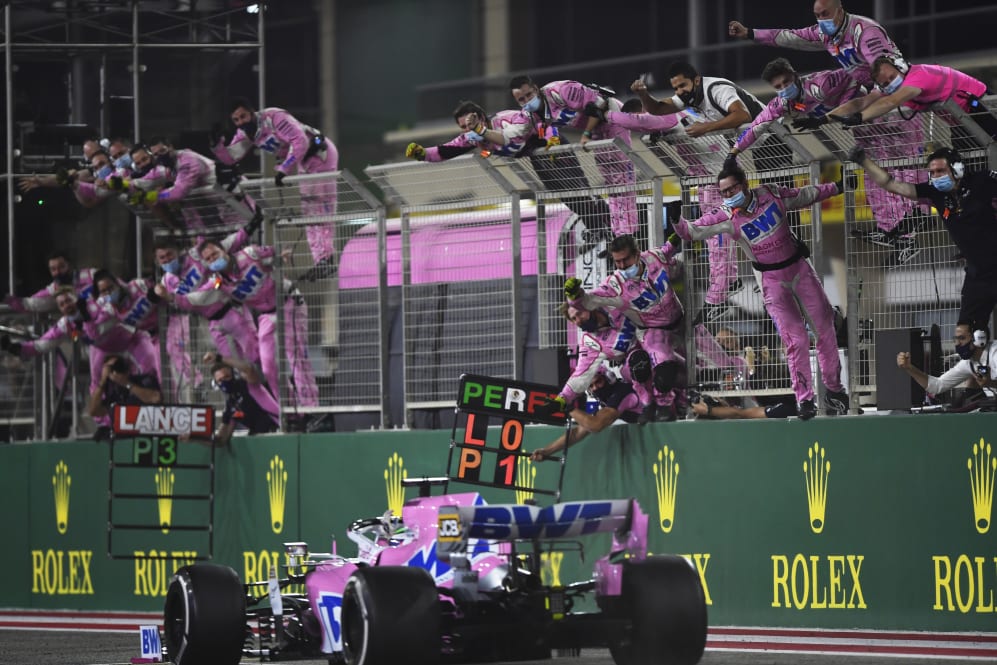 Loser: Valtteri Bottas
"Not ideal." That's how Bottas described his Sakhir Grand Prix weekend. And he's not wrong. The Finn beat Russell to pole, but could do nothing to stop his substitute team mate from taking the lead off the line.
He lacked the pace to fight Russell, and then struggled with tyres in the closing stages after the pit stop mix up, ending up a disappointing eighth, one place ahead of a brilliant Russell.
Fortunately, Verstappen failed to score, so his second-place in the drivers' championship is safe for now.
READ MORE: Bottas 'did not shine' in Sakhir GP says Wolff, as the Finn blames poor start for tricky race
Winner: Carlos Sainz
Only two drivers have scored points in each of the last six races – Daniel Ricciardo and Carlos Sainz. The latter had a first half of the season that was laced with misfortune, but he has driven at a high level consistently.
In Bahrain, he raced Bottas hard for second and even briefly got ahead of the Finn – and at times looked to be in contention for a podium. His McLaren wasn't quite quick enough to beat the Racing Points or Ocon's Renault in Bahrain, but fourth was an impressive result and his second best in 2020 after a podium at Monza.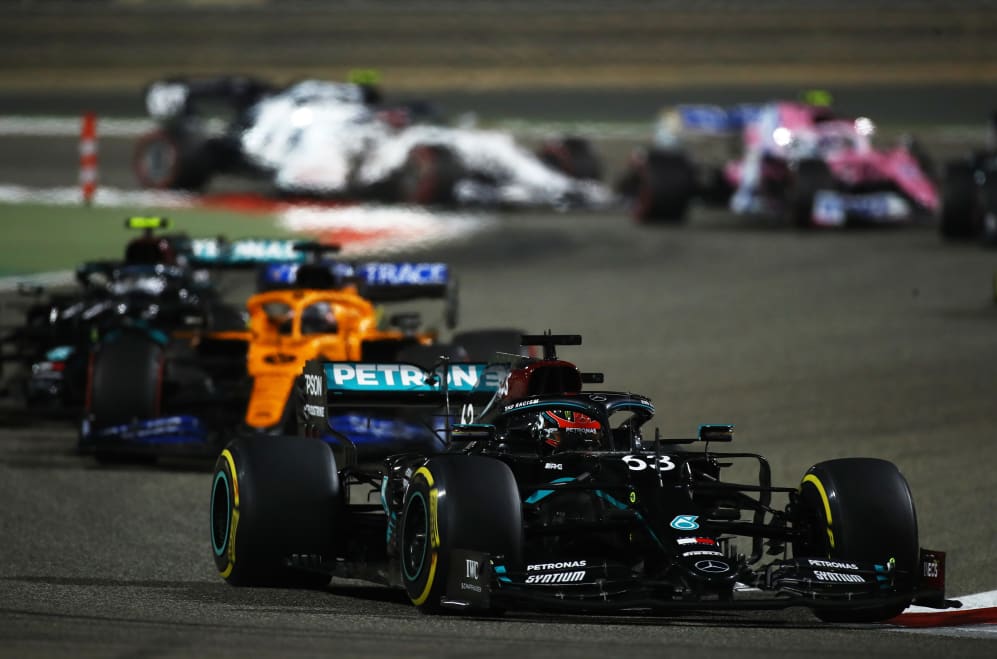 Losers: Alfa Romeo
Kimi Raikkonen and Antonio Giovinazzi simply didn't have the pace in Bahrain – and haven't had for the last three races – to get anywhere near the points.
Raikkonen's race was undone at the start with a spin that dropped him to the back, and from there it was a long evening.
The team's tally of eight points should be enough to hold on to eighth in the constructors' championship, but they are 95 adrift of next best AlphaTauri, showing the gulf between the midfield and themselves.
Losers: Mercedes
Mercedes suffered their worst performance since the 2019 Austrian Grand Prix with Bottas eighth and Russell ninth, after a pit stop mix-up meant Russell received Bottas' tyres and both cars lost a bunch of time in the melee as they double stacked.
The stewards handed them a fine, with Russell escaping any penalty. This performance was well below their usually impeccable standards and there will have been a lot of head scratching back at base.
The drivers' and constructors' championships are sorted and already in their pockets, of course, but Mercedes only want perfection – and their efforts in Bahrain were quite some way off it. Perhaps that will give their rivals hope in Abu Dhabi and into next season.