Feature
Jolyon Palmer's Analysis: How Mercedes missed their chance to pincer Verstappen on strategy in Abu Dhabi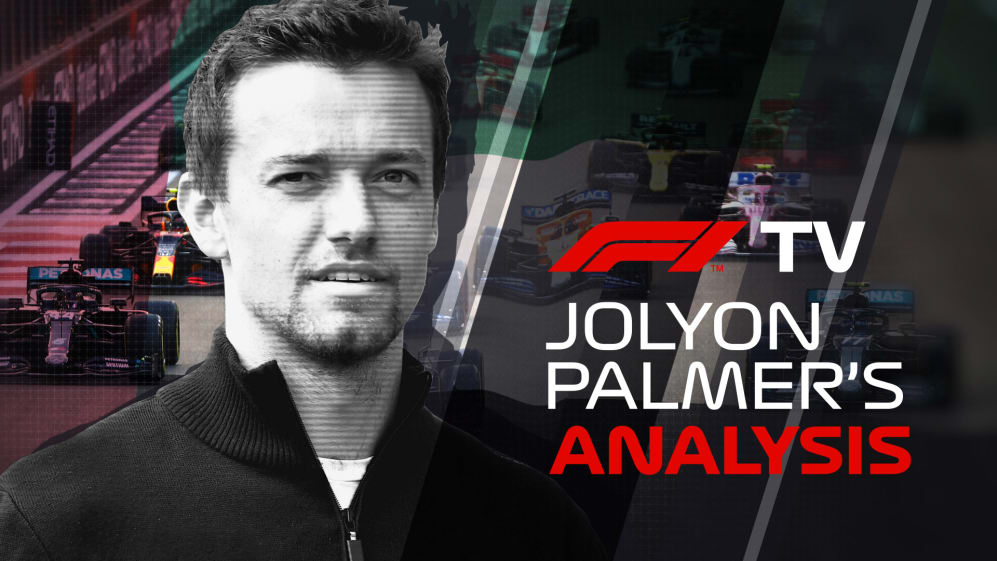 Max Verstappen took a second win of the season in the Abu Dhabi Grand Prix, dominating from the front, in a race where many small things went his way and against Mercedes.
Firstly Mercedes turned down their engines slightly. This was in response to some reliability concerns on the MGU-Ks, after failures on their customer cars in Bahrain and on Friday in Abu Dhabi.
The difference in performance was negligible, significantly less than one tenth, which doesn't explain how Verstappen managed to scamper away from pole to win by 16 seconds, but it might have given him a chance to start from pole in the first place.
RACE REPORT: Dominant Verstappen comfortably holds off Mercedes to seal victory in Abu Dhabi season finale
With so little to choose between Bottas and Verstappen in qualifying, just 0.025, you wonder if the tiniest bit more power could have made the difference.
Margins are always so fine, and even with the power unit turned slightly down Bottas was still stronger on the straights than Verstappen, it was through the slow combination corners where the Red Bull was quicker.
At the previous race in Sakhir he was so close to pole but qualified third and ended up retiring on the first lap after an incident with cars around him, when he couldn't find a way to the front. Red Bull's first pole of 2020 meant he had none of those worries in Abu Dhabi and it meant he had the chance to just run his own race and use the pace the car had.
Lewis Hamilton wasn't on his best form in Abu Dhabi understandably, having missed the previous race with coronavirus.
The seven-time champion said that he was far from his best physically and it's certainly possible he wasn't at the top of his game, on a weekend where he was beaten by Valtteri Bottas.
READ MORE: 'I don't think I've ever been so blown' says Covid-hit Hamilton after finishing P3 in season finale
Hamilton has generally been the superior of the two in qualifying this season, and you wonder whether a fully fit Hamilton could have beaten Bottas by the tiniest margin to get him onto pole anyway, but it's something only he will be able to know.
The Briton was also held back in the race by Bottas, lapping within three seconds of his teammate, in the dirty air for the entirety, without ever being able to look for a pass on the same strategy.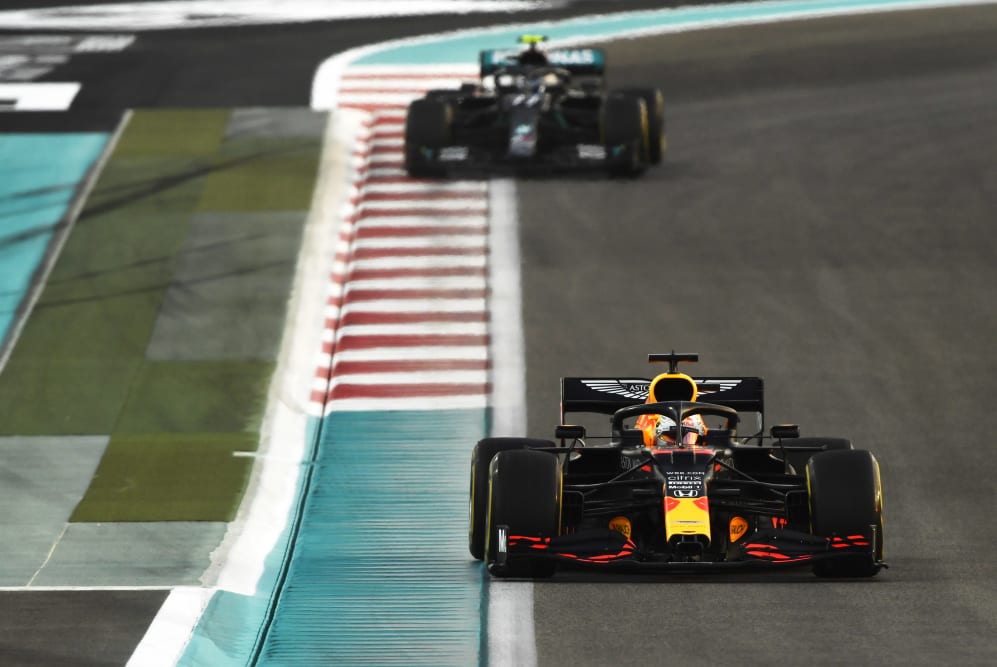 The race unfolded perfectly for Verstappen as well, he got the start, holding off the threat of Bottas, and was able to control the pace in the first part.
The Safety Car was the perfect scenario for Red Bull though because it completely neutralised the strategy element. All of the main contenders took the opportunity to pit for hard tyres and go to the end of the race, at a circuit where degradation was very low.
READ MORE: 5 Winners and 5 Losers from the Abu Dhabi GP – who's going into the winter with their head held high?
With Verstappen still leading at this point, it meant that he would have to be passed on track, something that keeps control far more in his hands, than being beaten by strategy in the pit stop windows.
Before Sergio Perez's stricken Racing Point car brought out the Safety Car, Verstappen was leading, but Mercedes were in a position to try something different on strategy.
With two Mercedes in second and third, they had the opportunity to pincer the race leader with a typical split strategy.
As soon as Bottas had a window to pit into he would have dived in, Verstappen then would have had to cover him off to prevent the undercut, whilst Mercedes could have left Hamilton to go long and have a tyre advantage at the end - a situation not dissimilar to Imola, where Hamilton went longer and actually ended up emerging in the lead following a Safety Car there.
READ MORE: How the Safety Car and Albon's improved form blunted Mercedes' attack in Abu Dhabi
This would have relied on Mercedes being quick enough to be in range of Verstappen at the crucial moments, and Hamilton to be on form enough to make the most of the unfolding situation as well, but it certainly would have given them a chance, and the race a different dimension.
Finally, Alex Albon had an improved race in the other Red Bull. Ultimately it didn't make a difference, because by the time Albon was settling into the race Verstappen had it all sewn up anyway, but for much of the second stint Mercedes would have had to consider Albon if they were to throw caution to the wind and go for a second stop, as he was within their pit window.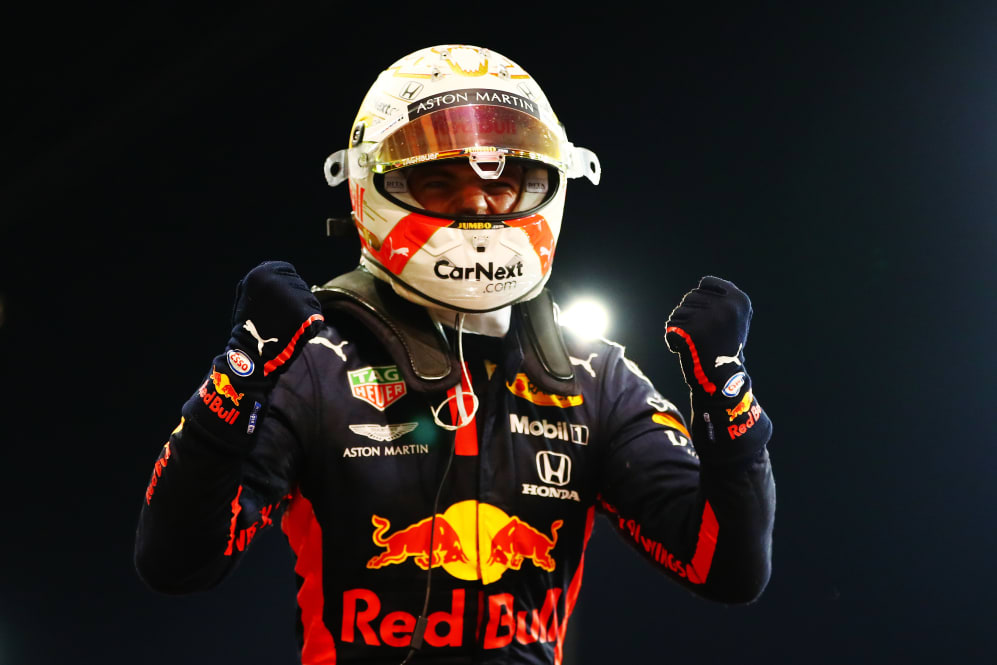 In the first part of the race this wouldn't have been an issue, as Albon was forced to start on the soft tyre compared to the leading three on the medium and would probably have been forced to pit before those ahead of him. The safety car helped him switch onto a like for like strategy with those ahead.
Verstappen has been driving sublimely all season and was able to deliver Red Bull a season ending finish to give the team motivation into 2021.
READ MORE: The Ross Brawn Column - Red Bull's deserved win in Abu Dhabi could be a great sign for next season
The good news for the team is that the regulations are stable for next year and therefore performance found at the end of 2020 should help them to remain close to Mercedes for the start of 2021. The bad news however is that Mercedes stopped developing their 2020 car a couple of months ago, with a bigger focus on gains for 2021, even with stable regulations.
There have been many false dawns for Red Bull, with strong finishes to seasons in recent years. We will only know if Red Bull can keep up this end of season momentum when we get to Barcelona for testing, or even Melbourne next March for the first race.