Feature
The Ross Brawn Column: Red Bull's deserved win in Abu Dhabi could be a great sign for next season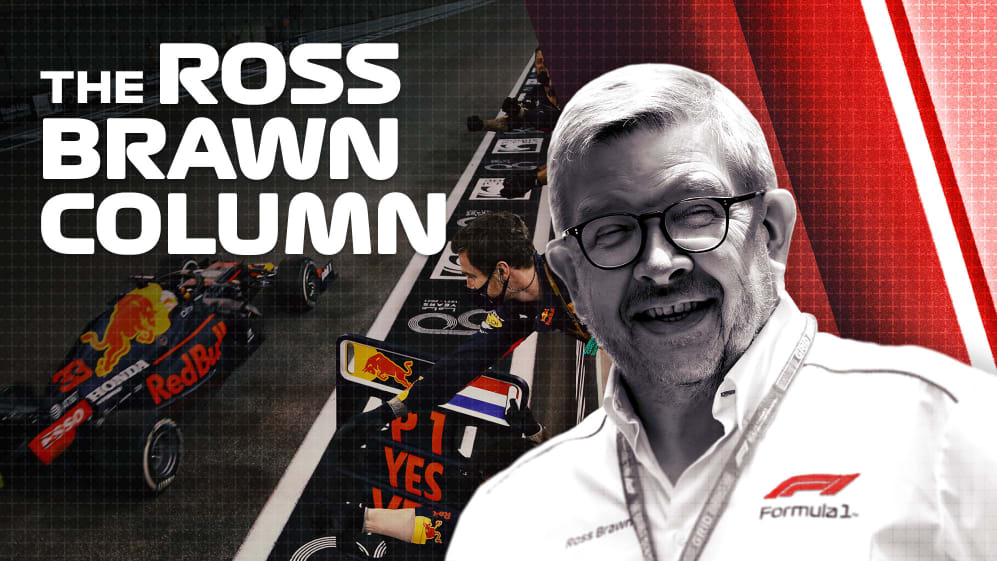 The Abu Dhabi Grand Prix brought the curtain down on an extraordinary and unique 17-race season that took place during a global pandemic. Formula 1 Managing Director, Motorsport, Ross Brawn discusses the key talking points…
Red Bull win on pure pace
It was great to see Red Bull and Max Verstappen win on merit and the result can give us some optimism that there will be more great battles at the front next year, especially as the cars aren't changing that much.
This weekend in Abu Dhabi proved that Formula 1 is all about fine margins. This time, Mercedes were off a little bit – and Red Bull executed their weekend brilliantly.
READ MORE: Verstappen calls on Red Bull to be 'stronger at the beginning of the season' in 2021 after Abu Dhabi win
What is encouraging is if you think back to the beginning of the year, Mercedes had a big advantage but over the course of the season, Red Bull have been chipping away at that. The RB16 didn't work but they got it sorted.
Great news for McLaren
McLaren's news on Sunday of a new investor and then the securing of third place in the constructors' championship shows the positive trend in that team.
Lando and Carlos have been an impressive partnership – and their speed and consistency across the year played a key role in McLaren beating Racing Point and Renault.
READ MORE: 'Bromance' with Sainz key to McLaren winning fight for P3 in constructors' standings, says Norris
McLaren have got the Mercedes engine next year, that is going to be exciting to see. The future looks bright. In terms of the investment they have received, it is an endorsement of the policies and initiatives we have put in place to level the playing field.
Hamilton battles through
Lewis was a touch under the weather this weekend, but he did everything he could to be fit enough to race this weekend.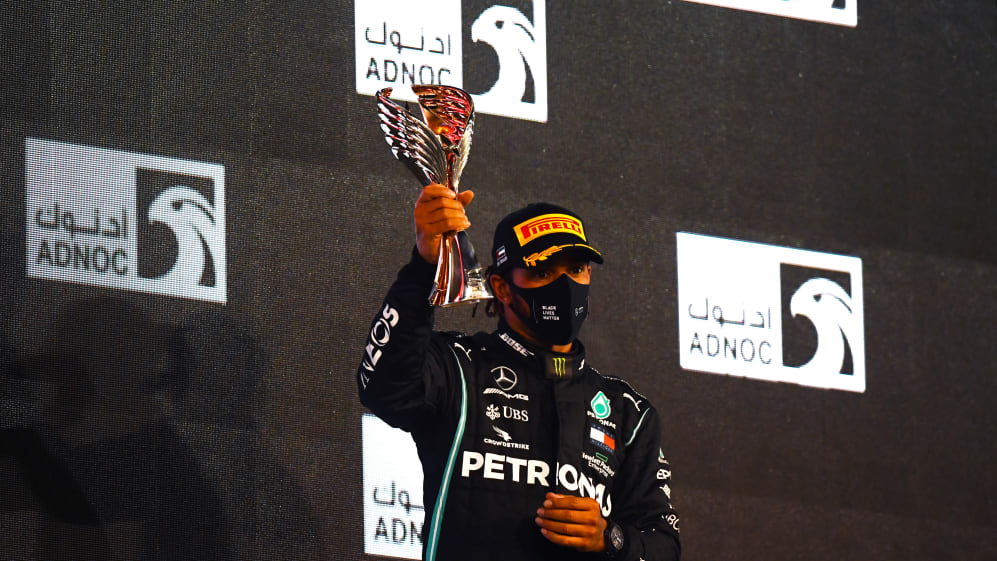 With the title won, he could easily have taken the race off, as we've seen how hard Covid-19 can hit you, but that is not his style.
Lewis showed his passion for the sport by pushing through when unwell and it was an impressive effort to make the podium.
READ MORE: 'I don't think I've ever been so blown' says Covid-hit Hamilton after finishing P3 in season finale
A series of goodbyes
The 2021 grid will look very different, with several drivers set to leave the sport while others are switching teams to start a new chapter.
Carlos Sainz signed off on a high before his move from McLaren to Ferrari, the Spaniard stepping up his game once more this season while Daniel Ricciardo signed off his time at Renault with points and the fastest lap of the race ahead of his McLaren move.
This was another chastening weekend for Sebastian Vettel, but the Aston Martin project offers him the chance of a fresh start after the toughest season of his career.
Kevin Magnussen and Romain Grosjean are waving goodbye to the sport, while Sergio Perez, Alex Albon and Daniil Kvyat must wait to learn their fate.
WATCH: Highlights of the season finale Abu Dhabi Grand Prix
The F1 family pulls together
This has been a remarkable year, with the Covid-19 pandemic making life challenging for everyone across the globe.
It is testament to the ingenuity of the many brilliant people who work in the sport that we have been able to complete a 17-race championship.
The rules have been tough – but they have been necessary for us to go racing.
We've carried out around 80,000 PCR tests, with fewer than 100 positive results - a rate of 0.11%. That's an impressive statistic and proves that the biosphere system worked.
Wishing Chase all the best
Thank you to our CEO Chase Carey for the last four years. As an "outsider" to F1, he's done a remarkable job of understanding the complexities and nuances of our sport.
READ MORE: Domenicali to become new CEO of Formula 1, with Carey becoming non-executive chairman
He's given us a fresh perspective on the commercial side and an enthusiastic perspective on the sport itself. He's shown true leadership in some challenging times.
From a personal point of view, it has been a pleasure working with Chase and I'm very pleased he is going to remain part of the family as non-executive chairman.