Feature
5 Winners and 5 Losers from the Abu Dhabi GP – who's going into the winter with their head held high?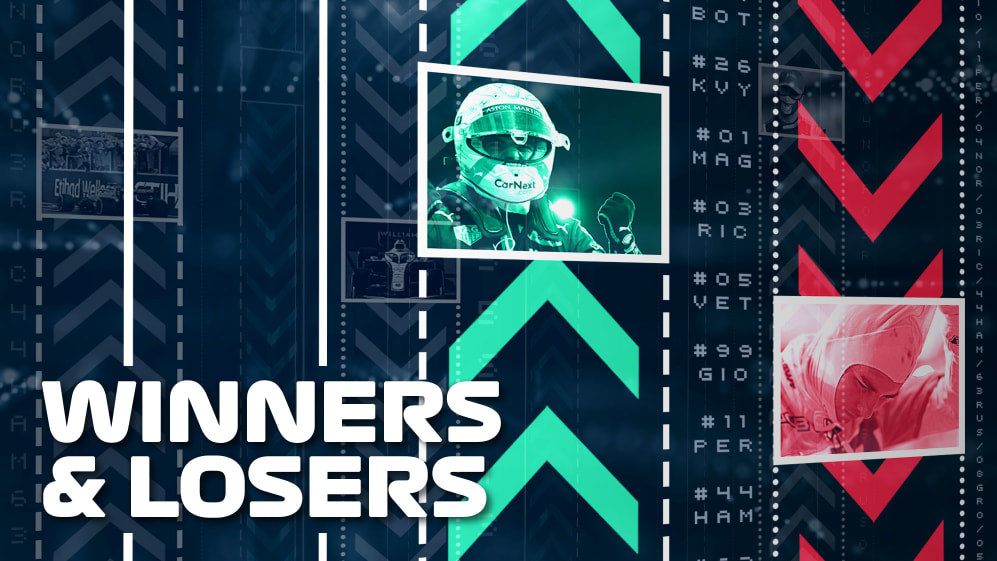 Max Verstappen signed off a remarkable 2020 Formula 1 campaign with a dominant victory for Red Bull in the Abu Dhabi Grand Prix, as an intense fight for P3 in the constructors' championship played out behind the leaders. We pick out five winners and five losers from the twilight race at Yas Marina Circuit.
Winner: Max Verstappen
The Red Bull hasn't been strong enough to challenge for the world championship in 2020, but that hasn't stopped Verstappen wringing the neck of the RB16 – and he did just that in Abu Dhabi to clinch his second victory of the season.
It wasn't quite enough to snatch second from Valtteri Bottas in the drivers' standings, but his 11th podium in 17 races shows incredible consistency, while equalling his best-ever haul in a single season.
In winning, Red Bull ended Mercedes' run of six consecutive victories at Yas Marina, the Silver Arrows previously unbeaten in the turbo hybrid era, as well as giving everyone hope they may genuinely be able to take the fight to the world champions next year.
READ MORE: Verstappen calls on Red Bull to be 'stronger at the beginning of the season' in 2021 after Abu Dhabi win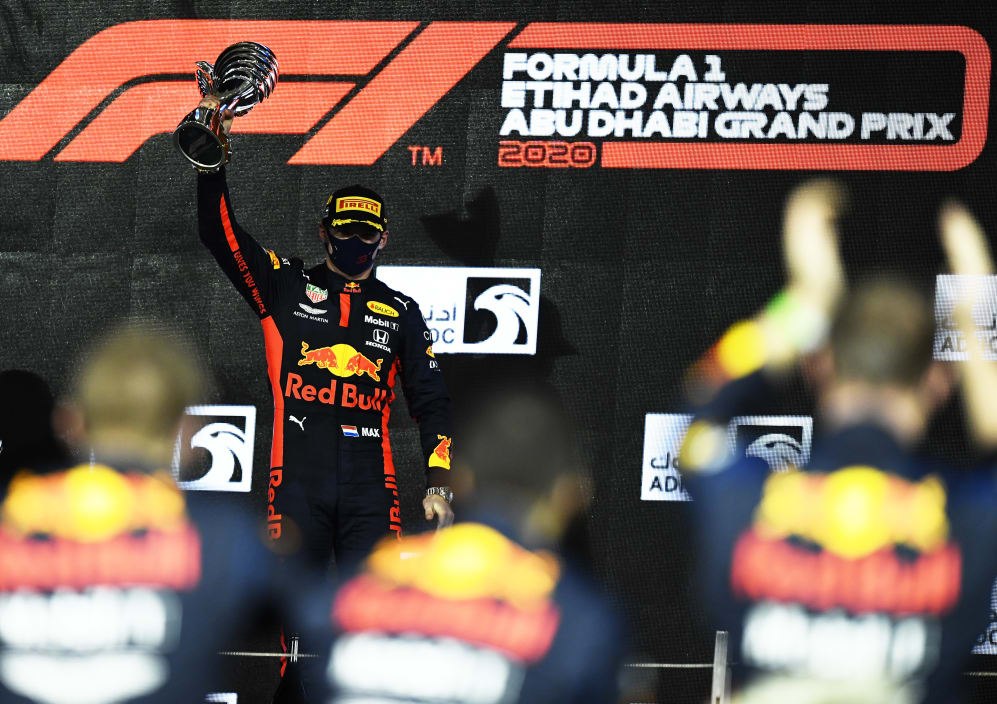 Loser: Sergio Perez
This was not the way Sergio Perez wanted to sign off his time at Racing Point, but an engine issue – his second in as many races – robbed us of what was looking like another classic recovery drive from the back of the field.
The Mexican held on to fourth in the drivers' championship for the best finish of his career, finishing six points clear of Daniel Ricciardo, but walked out of the Abu Dhabi paddock gates on Sunday night unsure when or if he'll ever be back.
READ MORE: Perez disappointed to end final Racing Point race in retirement, but seeing the positives on 2020
Winners: McLaren
If there was an award for most improved team, McLaren would win it hands down in 2020, the iconic British outfit continuing their impressive trajectory to beat the better resourced outfits of Racing Point, Renault and Ferrari to finish P3 for the first time since 2012.
How have they done it? Through impressive speed and ruthless consistency from both their drivers – Lando Norris and Carlos Sainz – as was shown once again in Abu Dhabi as they crossed the line fifth and sixth, behind Mercedes and Red Bull.
To put this season into context, their final tally of 202 points is just five shy of their previous two campaigns (2018 and 2019) combined.
READ MORE: 'Bromance' with Sainz key to McLaren winning fight for P3 in constructors' standings, says Norris
Losers: Racing Point
Racing Point had the second-best car for much of the season and should have finished third in the constructors' championship, but unlike McLaren, both their drivers missed races with Covid-19, and were not able to score as consistently – and the team in pink were docked those crucial 15 points over the brake ducts controversy in the summer.
Both Sergio Perez and Lance Stroll sealed multiple podium finishes this year, but in the end the McLaren pair were better at maximising their points given the machinery they had.
Yes, Racing Point took that brilliant win with Perez in Sakhir – the team's first in its current incarnation – but ultimately, as team boss Otmar Szafnaur himself admitted, 2020 was a year of "missed opportunities" for the Silverstone-based team.
READ MORE: 'We'll come back stronger as Aston Martin' says Racing Point boss Szafnauer after 'a year of missed opportunities'
Winner: Lewis Hamilton
Lewis Hamilton may have to wait until 2021 to break seven-time world champion Michael Schumacher's record of 5,111 laps led, but he won't care.
The Briton not only won his seventh title of the year, but returned to Formula 1 swiftly after testing positive for Covid-19 following the Bahrain Grand Prix, and managed to achieve a podium despite still feeling unwell.
That was his 14th podium in 16 events this year, while he extended his scoring streak to 49 consecutive Grands Prix.
READ MORE: Hamilton hoping to begin Mercedes contract talks 'this week' with aim of getting deal 'tied up by Christmas'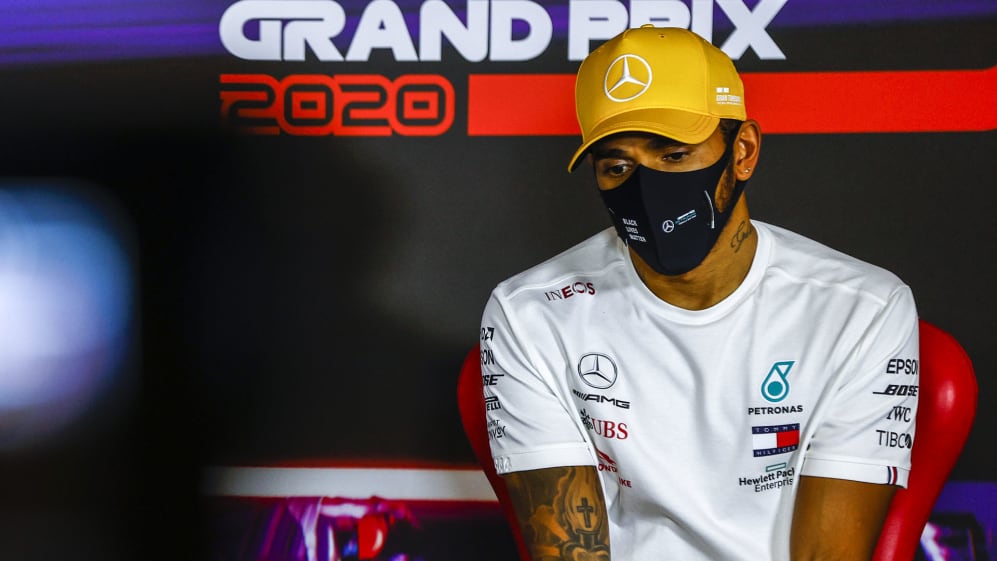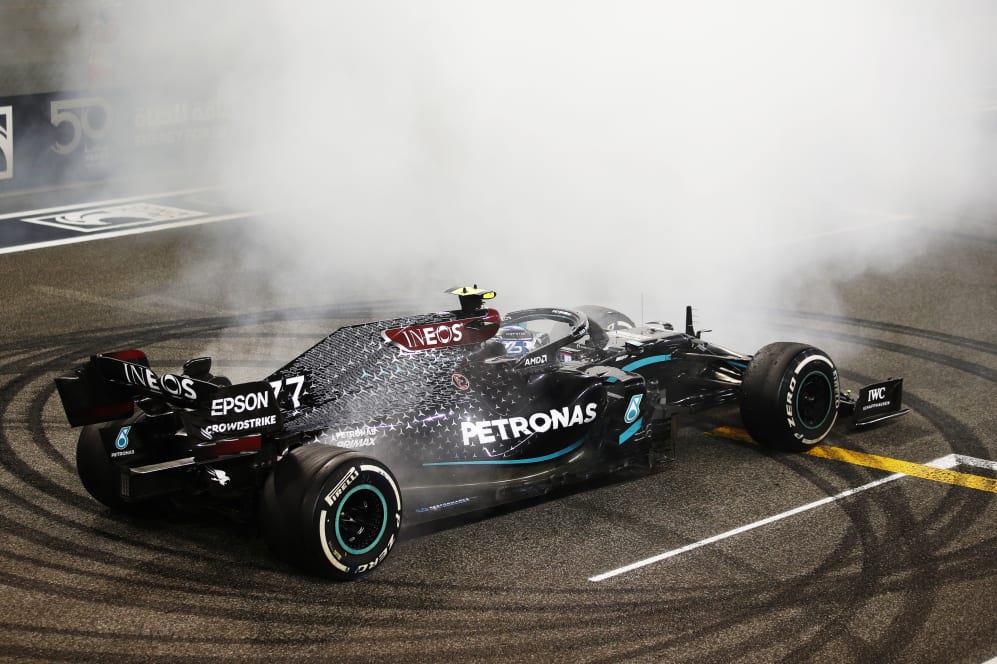 Losers: Haas
Haas got slower as the season went on in 2020, ending up as the slowest of all in Abu Dhabi. That is perhaps unsurprising given they've barely developed the car, but tricky to take nonetheless.
At Yas Marina, they hovered around the back of the field, and while they did get both cars to the finish for only the ninth time this year, it was scant consolation in what was Kevin Magnussen's final race for the team.