Kvyat was hoping for even more 'crazy things' to happen in Mugello after his run to 7th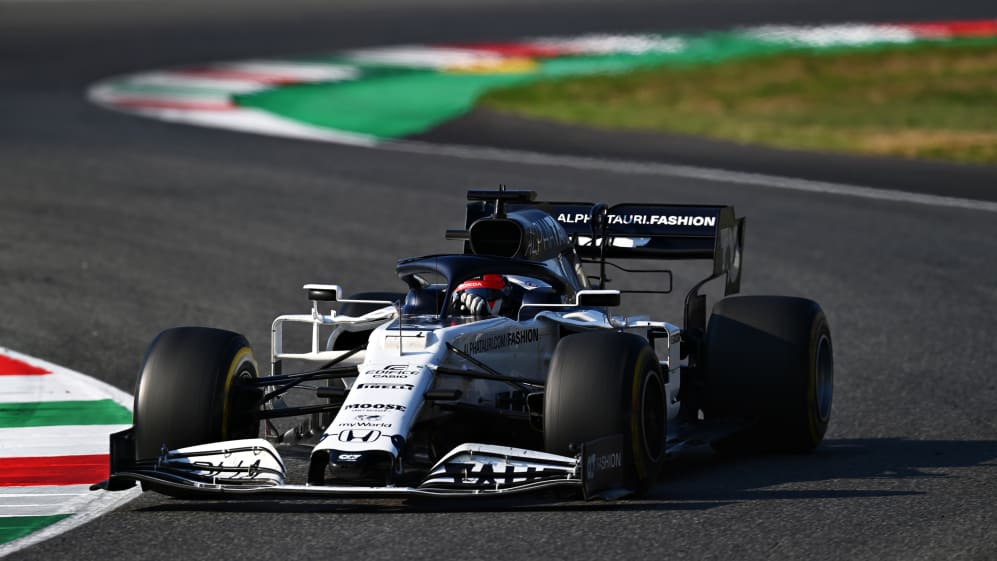 You'd think a Safety Car, two red flags and three standing starts would be an eventful enough race in anyone's book, but Daniil Kvyat wanted more chaos on Sunday in Mugello.
A strong performance from the Russian driver went somewhat overlooked in Monza as he finished ninth but was overshadowed by AlphaTauri team mate Pierre Gasly's surprise victory. Kvyat followed that drive with another very impressive effort in the Tuscan Grand Prix where he finished seventh, but having seen what is possible in unique circumstances just one week before he admits he wanted more.
"I think it was important for the team to score some good points," Kvyat said, "I'm quite pleased with the result, pleased with my driving, and pleased with the work of the team on such a hard day. It was a very complicated race for everyone, always starting and stopping, big risks, the strategy calls were all right. The car was doing an OK job so I'm quite happy with a good amount of points for the team.
READ MORE: Who were the Winners and Losers of the 2020 Tuscan Grand Prix?
"It was very important [to stay out of trouble]. Of course I was hoping for a few more crazy things to happen – a bit like the last race! – but there was nothing that really happened really big like the last race where we could capitalise and push our luck a bit more. But nevertheless I'm grateful."
While Kvyat's eyes were on a standout result one week on from Gasly's win, he says AlphaTauri achieved their aim for the weekend by outscoring Ferrari as they looks to close the gap in the constructors' championship. With Kvyat's six points, they now sit just 13 points behind the sixth-placed Maranello team.
READ MORE: 'We were just slow' – Leclerc downbeat despite Ferrari's double points finish in their 1000th GP
"As a team and as a driver we didn't do any mistakes and it was very easy to do one. We took the maximum amount of points we could, so I'm quite happy and positive about it.
"You need to be as cool as you can. It's hard. It's easy to get emotional, but the key was to stay as cold all the time. It was very hard for everyone, very easy to make a mistake. Tricky conditions, three race starts, so it feels in a way like I did three races.
"It was honestly a very difficult race. Three starts and a lot of concentration all the time. Every time there is a very high risk it's tricky, but I think we achieved a very good result. I'm very happy with seventh place, good points, we took points away from Ferrari which was our target. It's cool."
Meanwhile, Gasly's race could hardly have been more different to his win at Monza last week, as he was out by the second corner following a first lap collision which eliminated him and Red Bull's Max Verstappen.