Feature
Who were the Winners and Losers of the 2020 Tuscan Grand Prix?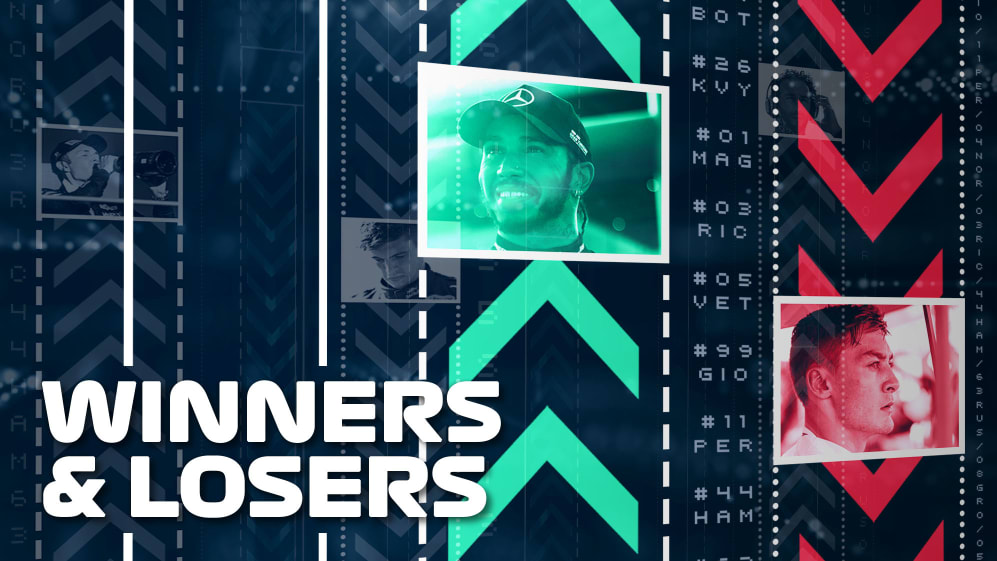 Not only was high-speed Mugello a thrill for Formula 1 drivers, it delivered the 2020 campaign's second successive thriller of a race. Lewis Hamilton strengthened his grip on the title, but there were highs – and lows – throughout the rest of the field. We pick out the winners and losers of the Tuscan GP.
Winner: Lewis Hamilton
Things didn't go Lewis Hamilton's way in an enthralling Italian Grand Prix, but when things got crazy again down the road in Tuscany, the reigning world champion made no mistakes.
He lost the lead at the start, but kept his head and boldly passed team mate Valtteri Bottas around the outside after the red flag restart, on cold tyres. It was ruthless.
READ MORE: Hamilton says 'heart-racing' Tuscan GP was like 3 races in one day
The victory was the 90th of his career, one away from equalling Michael Schumacher's all-time record. The bedrock of his success has been consistency. This was a record 222nd career points finish, beating Schumacher, and sets an F1 record with what was his 42nd consecutive classified finish, snatching the accolade from Nick Heidfeld.
A record-equalling seventh world title seems almost inevitable.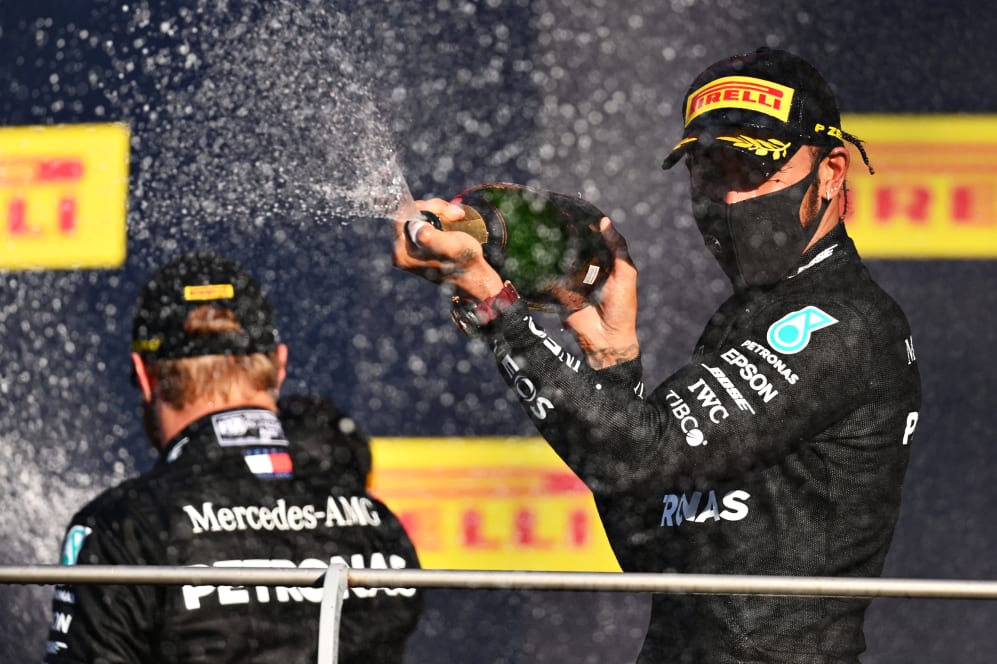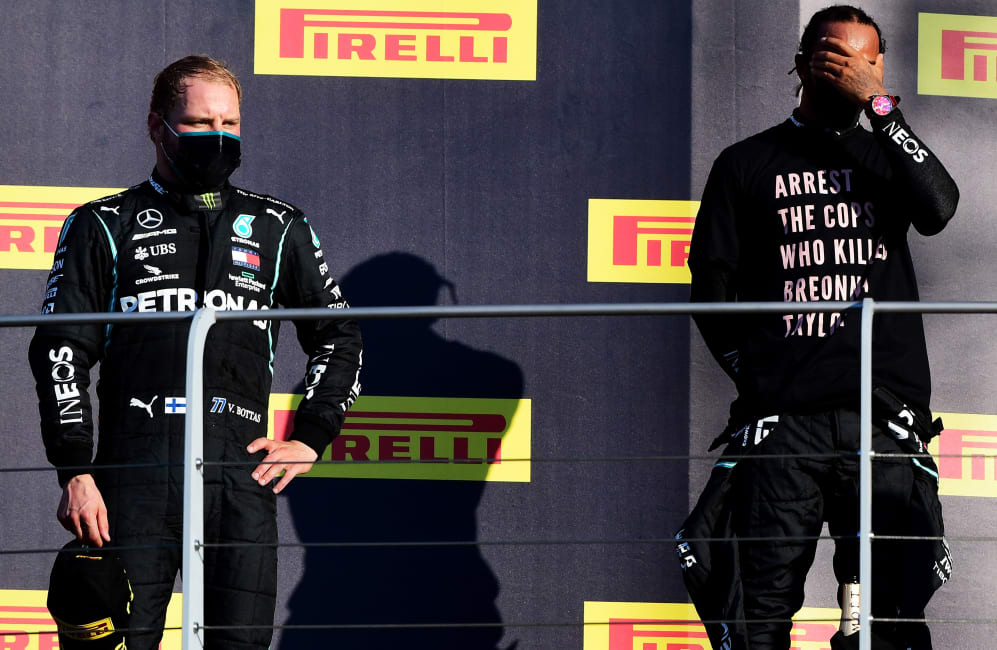 Winner: Alex Albon
It was third time lucky for Alexander Albon, the Red Bull driver making a pass around the outside of Daniel Ricciardo count when fighting for a podium, brilliantly and ruthlessly using his pace advantage to rob the Australian of what would have been his first rostrum for Renault.
The pressure had been piling on the Thai driver's shoulders of late, particularly after the driver he replaced at Red Bull, Pierre Gasly, secured a shock victory last time out in Monza in Red Bull's junior team.
READ MORE: Albon admits he had flashbacks to previous clashes as he completed decisive pass for maiden podium
But he absorbed that pressure at Mugello, seizing his opportunity with a series of cracking overtakes – ones he had to repeatedly make because he couldn't avoid wheelspin at either the start or the two subsequent restarts.
Third means he becomes the first Thai driver to stand on the podium, and he is also the first Red Bull driver other than team mate Max Verstappen to collect a trophy since Ricciardo did so with victory at the Monaco GP in 2018.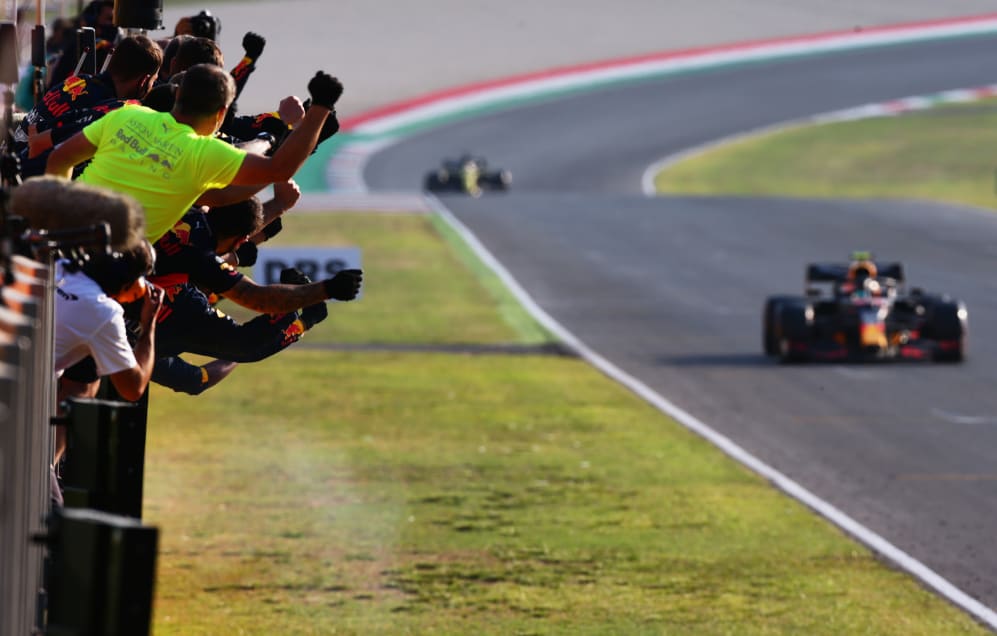 Loser: Lance Stroll
Lance Stroll had the pace – and the skills – to rise up to third in the Tuscan Grand Prix, and may well have been in a position to claim his second successive podium for Racing Point.
However, he could do nothing about a failure – either via a puncture or suspension issue – that pitched him into a spin and caused a very heavy contact with the barriers.
Prior to that, it had been an impressive response from the Canadian, who was beaten by team mate Sergio Perez in qualifying despite having a significantly updated package.
READ MORE: Stroll blames puncture or suspension failure for massive crash at Mugello
Winner: Daniel Ricciardo
Ricciardo can hold off booking a tattooist for Renault boss Cyril Abiteboul for now, as the Australian cruelly lost a podium that he looked set to scoop up before the final red flag forced another restart.
However, this was a fine reward for his upturn in form this year. It was his third fourth-place finish of the season, and second in three races, putting him on a total of 53 points, just one short of the tally he managed across the whole of 2019 – and there are still eight races to go in 2020.
READ MORE: Tattoo bet not on Ricciardo's mind as he concedes 'we had no answers' to Albon
Losers: Ferrari
Mugello was a celebration of Ferrari's superb history in Formula 1, the Italian marque having clocked up a remarkable 1,000 Grand Prix appearances.
But there was little on track to smile about. Charles Leclerc took an opportunistic fifth on the grid, but admitted the team were "just slow" in the race as he fell back, eventually holding on to eighth. His team mate Sebastian Vettel ended up 10th.
As a result the team fell even further back from Renault in the fight for fifth in the constructors' championship, as AlphaTauri edged a little closer (by a point).
READ MORE: 'We were just slow' – Leclerc downbeat despite Ferrari's double points finish in their 1000th GP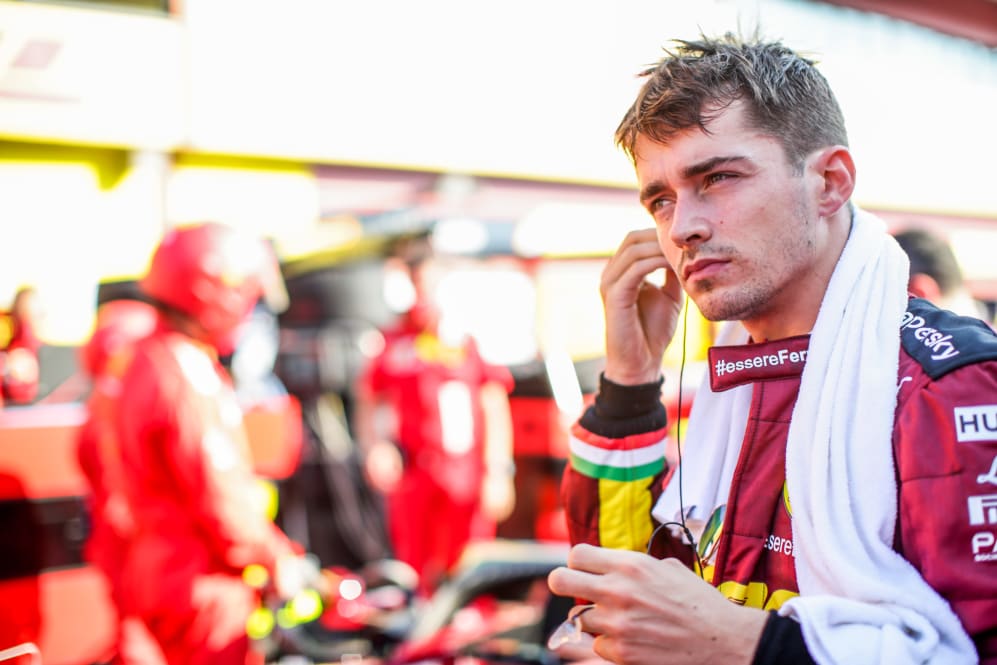 Winners: Alfa Romeo
You have to go all the way back to round one in Austria to find the last time Alfa Romeo scored points in Formula 1, the following races proving a struggle – particularly in qualifying.
But they showed a distinct upturn at Mugello, Kimi Raikkonen easily escaping Q1 and qualifying 13th for their best grid slot of the season.
He then showed strong pace throughout the race and ended up ninth, which would have been eighth had he not picked up a five-second time penalty for crossing the line at the pit lane entry.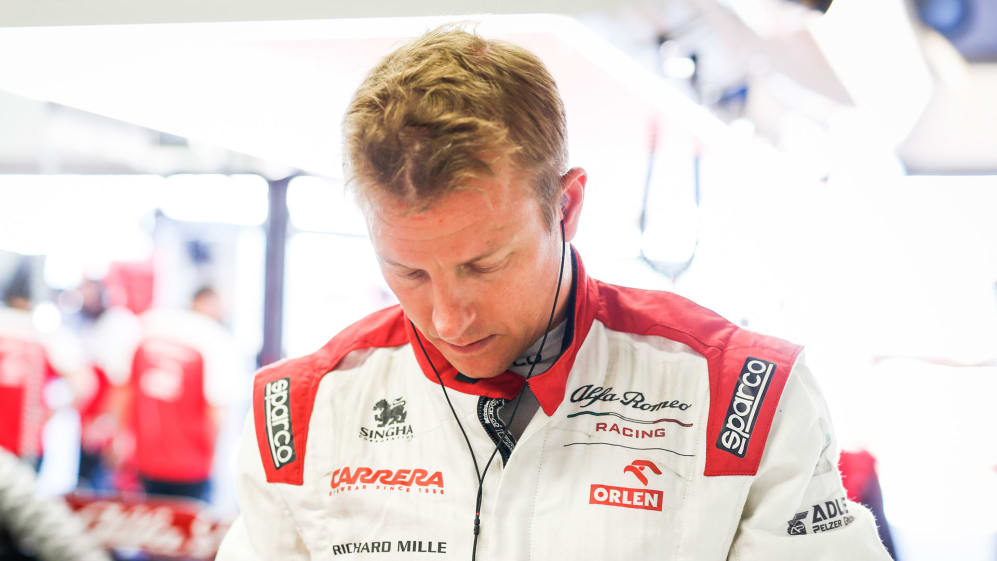 Winner: Sergio Perez
Sergio Perez was hurting as he entered the Tuscan Grand Prix weekend, billionaire Racing Point team owner Lawrence Stroll having called him to say his services were no longer required from next season onwards, with Sebastian Vettel being drafted in to replace him.
But the Mexican proved his maturity as he put that all aside and delivered a mighty performance all weekend, first out-qualifying Stroll despite his team mate having an updated aerodynamic package, and then keeping his nose clean and racing hard to fifth.
It means as we pass the season's halfway point, Perez has scored points in every race he has started in 2020. His consistency is impressive – so it's no surprise rivals are keen to snap him up next year.
ANALYSIS: Where does Sergio Perez's future lie after Racing Point exit announcement?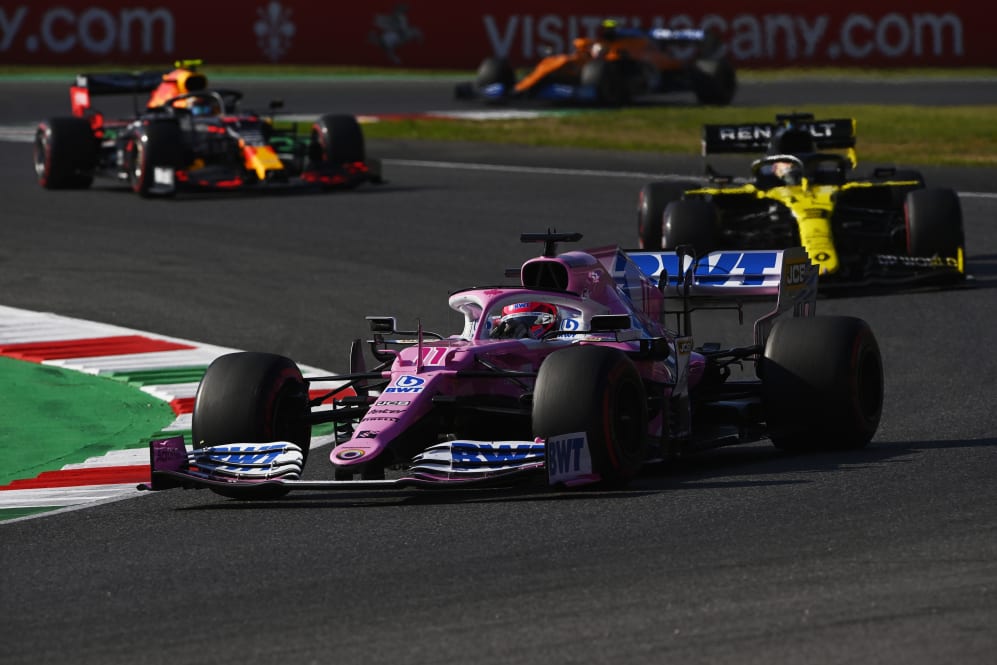 Winner: Mugello
You'll struggle to find a single person who doesn't want to return to Mugello, host of the inaugural Tuscan Grand Prix. The location was stunning, the track sensational and the Grand Prix an absolute corker.
Fans were back, too, albeit it in smaller numbers, and it was a small step closer to normality. It remains unclear whether F1 will return, but either way, this weekend will live long in the memory.
The race became only the sixth Grand Prix to feature two red flags, while the last time we had three standing starts on the same day was back in 1990, at the Belgian Grand Prix.
READ MORE: 'It's a serious track!' – Drivers rave about Mugello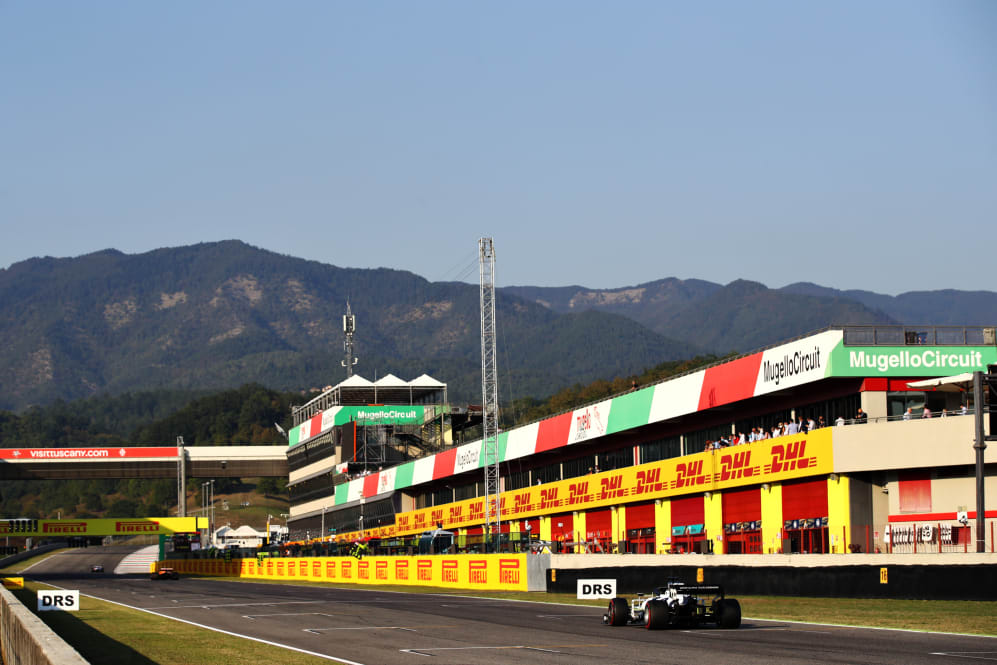 Loser: Pierre Gasly
It was a case of hero to zero for Pierre Gasly, the Frenchman arriving in Tuscany riding high after a shock first Formula 1 Grand Prix win at Monza.
But he struggled in qualifying, getting knocked out in Q1, and then was the filling in an Alfa Romeo/Haas sandwich at the race start. Things got too close, Gasly had nowhere to go and he was squeezed, pitched off into the gravel and out of the race.
READ MORE: 'I saw some space... it didn't work out' – Gasly says no one to blame for first-lap crash
It shows how quickly things can change in Formula 1, but Gasly remained positive despite the lost opportunity, with the better feeling in his car – on the formation lap, at least – raising his hopes for the rest of the season.