Lando Norris vows not to get ahead of himself after flying start to 2020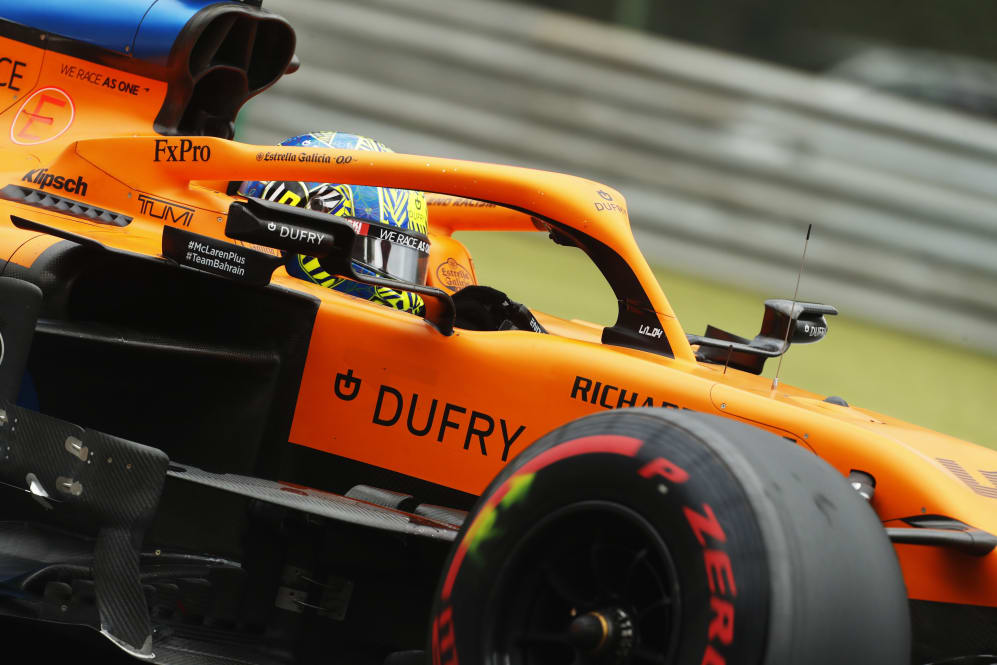 It has been quite the start to 2020 for Lando Norris, who is sitting pretty in fourth place in the drivers' championship after three races, but the Briton insists there is still plenty more he needs to do to become a stronger, quicker driver.
Norris scored his maiden F1 podium in the first race of the season at the Red Bull Ring and followed it up with a remarkable drive to fifth next time out at the same venue before an error at the start in Hungary ultimately led to him missing out on points.
READ MORE: DATA ANALYSIS - How Norris beat Hamilton to the podium with one amazing lap
The McLaren driver has worked hard over the winter to make improvements across the board, while also making the conscious decision to knuckle down and apply a more focused approach off-track during race weekends.
"I have the ability to be harsh on myself and in a lot of the scenarios, I think it's good that I'm able to realise that," he said. "And it makes me work hard when I'm not happy with the job I've done. I guess this one [Hungary] is a bit different because it's just one mistake and it wasn't just a combined bad race.
"So it's hard to think of it in a terrible way, but at the same time I wasn't happy because I had a chance to get points, and I didn't get them. So, of course I'm not going to be happy.
"I had to work on my weaknesses and purely my race pace from last year, but also my mentality and how I acted at the race track.
"I'm still having fun and enjoying myself and having laughs but at the same time dedicating more time to focus on the important thing, which is the racing and the driving, and just to be a bit more serious when I've got to be. I did a lot of days at McLaren before the season, before Covid, trying to improve on my weaknesses.
READ MORE: Lando Norris reveals the story behind THAT Hungarian GP pack-up photo
"The main thing out of these first few weekends is how rewarding it's been seeing that progress that I've made. But at the same time it's not something I want to just get ahead of myself on, and go to Silverstone [which hosts the British Grand Prix this weekend] and do a bad job or something on the tyres and not look after the front left for example, and have a bad race because of it."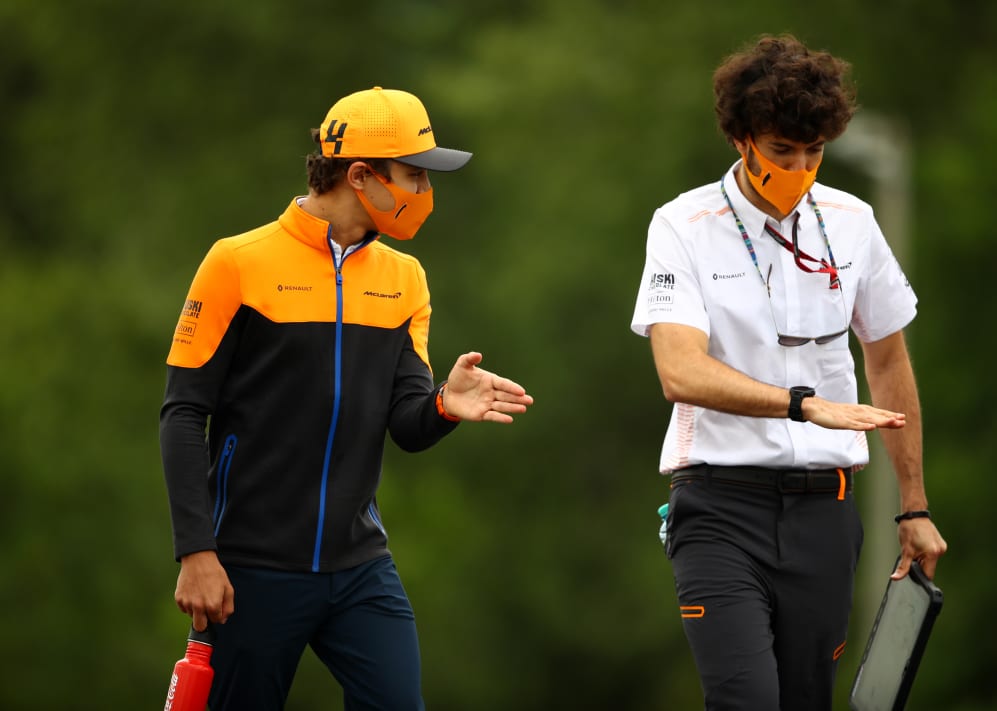 Norris became the third youngest F1 podium finisher ever in Austria, but while he feels that result proved he is making progress, nothing has changed for him – and he will continue to push on with his development.
"I'm not saying I'm perfect and I'm a miles better race driver than what I was, but I am doing a better job than what I did last year," he said. "I put myself in a better position, through qualifying, through race strategy, through race performance. And a lot of this has led on to those better results which are rewarding seeing that progress that I've made.
"It's just keeping in account that I need to continue to work on it if I want to see these kind of results and not relax and slip up and think that I've achieved something all of a sudden, just because I got a podium.
"It doesn't mean that I've achieved everything I need to and I'm now the race driver that I have to be. There's still a lot of things I've got to keep working on and then progressing on. And I think that's the important thing."
TRENDING TOPICS: Ferrari's restructure and 4 more talking points ahead of the British GP