Lawrence Stroll has taken team 'to a different level' since Force India days, says Perez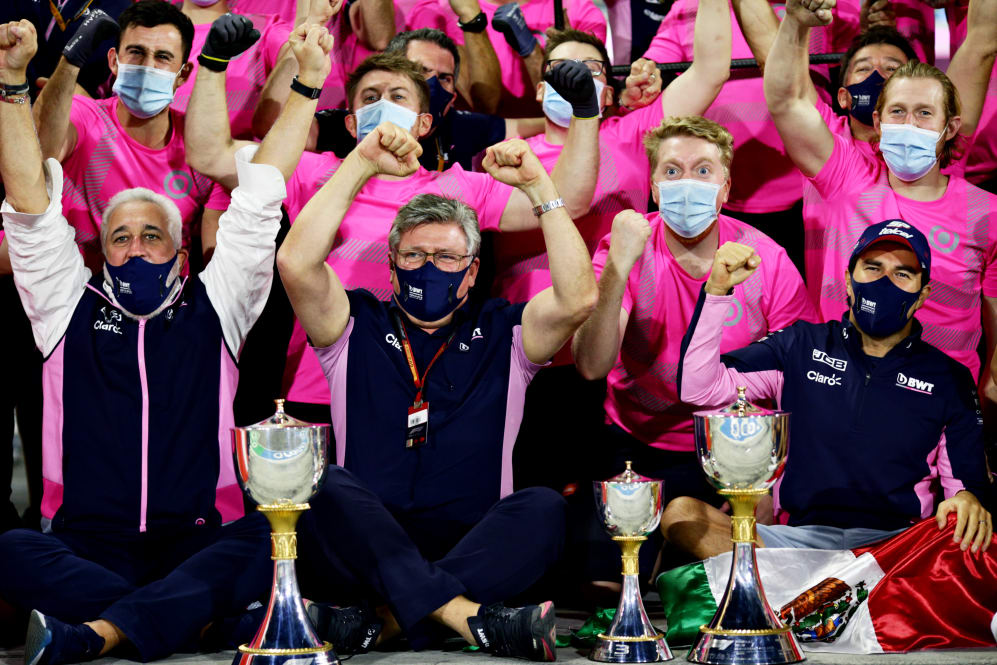 "A lot of credit to the team because they gave me a car this year that I can show what I'm capable of, so that's something very special," Perez said at the season finale in Abu Dhabi.
"And also big credit to Lawrence, because when he came to the team, thanks to him, in a way, this victory came through, because he's taken the whole team into a different level, with the level of investment he's done, and I've been able to take advantage of that with that win."
WATCH: From last to first – how did Sergio Perez win the Sakhir Grand Prix?
Perez has since been snapped up by Red Bull for the 2021 season, but at the time of his win he was still a free agent looking for a drive, and he added that his victory was the perfect way to end his time with the team he has raced with for seven seasons.
"It's something extremely nice for us. Such a history and such a nice end. Normally the ends are not very happy [endings], but I think this one is going to be because leaving that way the team that I've been [with] for seven years is definitely special, and it was a special day and a day we will never forget, so I'm pleased that I'm leaving the team on this high."