Leclerc hoping for another surprise in Belgium after admitting race is 'difficult on paper' for Ferrari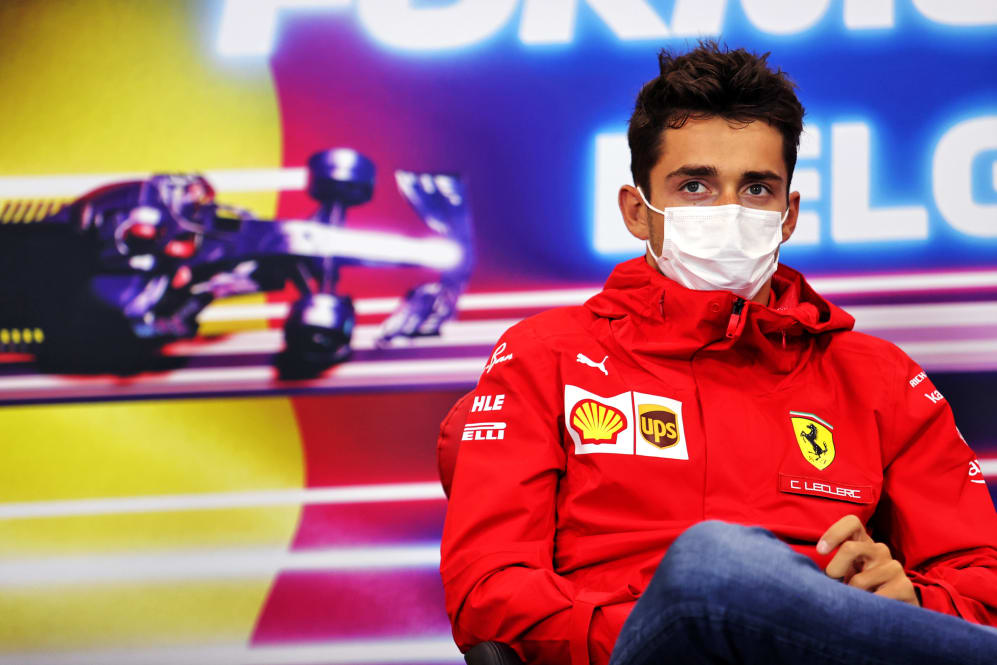 Charles Leclerc said he is hoping for a 'good surprise' in Belgium after admitting that, on paper at least, Spa-Francorchamps is unlikely to play to his Ferrari car's strengths.
Having had his Hungarian Grand Prix ended on Lap 1 thanks to contact from Aston Martin's Lance Stroll, the Monegasque driver is hoping to get back on track this weekend. But though he took a maiden win here in 2019, he was far from optimistic over the Scuderia's chances at the sprawling Ardennes circuit.
READ MORE: How lessons from the past are helping Ferrari in their bid to start a new winning cycle
He said on Thursday: "I think this particular track is on paper quite a difficult one for us. Having said that, we've had some quite good surprises this year already so hopefully we'll have another good one this weekend and be more competitive than what we thought coming here but on paper it doesn't look like a strong track for us."
Team Principal Mattia Binotto has said Leclerc and team mate Carlos Sainz can soon expect a power unit upgrade that he said would represent a "significant step" for Ferrari. Sadly for the drivers, who'd like it for power-hungry Spa, it won't be available to them this weekend, with Leclerc coy on when it would be introduced.
"I know there's an upgrade, it will be on the hybrid part of the engine. When we will bring it, we don't know yet," said Leclerc.
Buoyed by promotion to the podium after Sebastian Vettel was disqualified in Hungary, Sainz, meanwhile, reflected on a positive end to the first half of the season that provided what he called a morale boost for Belgium.
"Two [post-race podiums] out of three now? Two out of four? It's quite strange but good news for us in the end, both for myself and the team and the championship," he said, alluding to his maiden Brazilian Grand Prix podium in 2019.
"It [Hungary] was a fun race, it was a tricky one with how everything played out, it was ages ago now – I don't even remember what happened. But it was good, it gave us a good feeling to go into the summer break."