Leclerc: Maiden F1 win took weight off my shoulders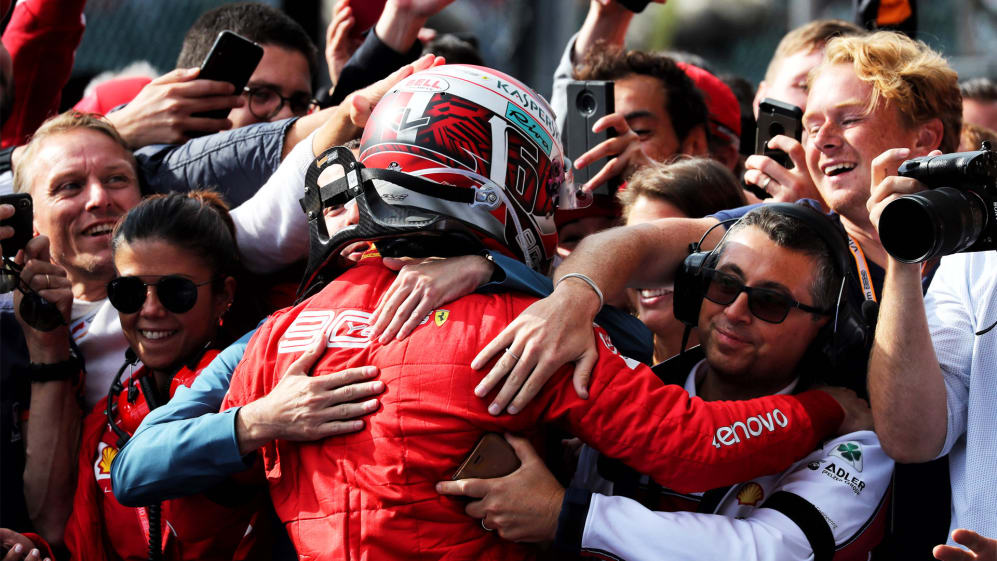 A driver's first F1 win is always special – and having come so close a number of times already in 2019, Charles Leclerc revealed ahead of the Italian Grand Prix that his maiden triumph at Spa last weekend had been as much of a relief as anything else.
Leclerc endured an emotional rollercoaster in Belgium, scoring his third pole position of the season and claiming his first Formula 1 victory while also having to deal with the death of his close friend Anthoine Hubert in a horrific Formula 2 accident at the circuit.
"Obviously it was a very tough weekend, for different reasons – obviously with what happened on Saturday," said Leclerc. "But also we knew that, with the performance we had in the race, it was going to be difficult because Mercedes were very, very strong with their race pace. So it was a tough weekend, but in the end, we managed to put everything together."
READ MORE: Vettel says collaboration with Leclerc key to overcoming Mercedes
It's always difficult to take your first win, but once you do it, it takes quite a bit of weight out of your shoulders
Having now got off the mark victory-wise – having come excruciatingly close in both Bahrain and Austria this year – Leclerc admitted to feeling as though a weight of expectation had been lifted, and hoped that wins would now be easier to come by going forward…
"Looking back, obviously I'm very happy that this first win is done," he said. "It's always difficult to do this first step but once you do it, it takes quite a bit of weight out of your shoulders and for that I'm very proud.
"It's something that, until you get it, it feels very far away. But once you have it, it feels obviously very, very good, and it gives you a bit of a confidence-boost too, so it's great. Now it's done I can focus on the future, and hopefully many more will come.