Feature
Thursday's Hot Topic: Will weather rain on Ferrari's parade?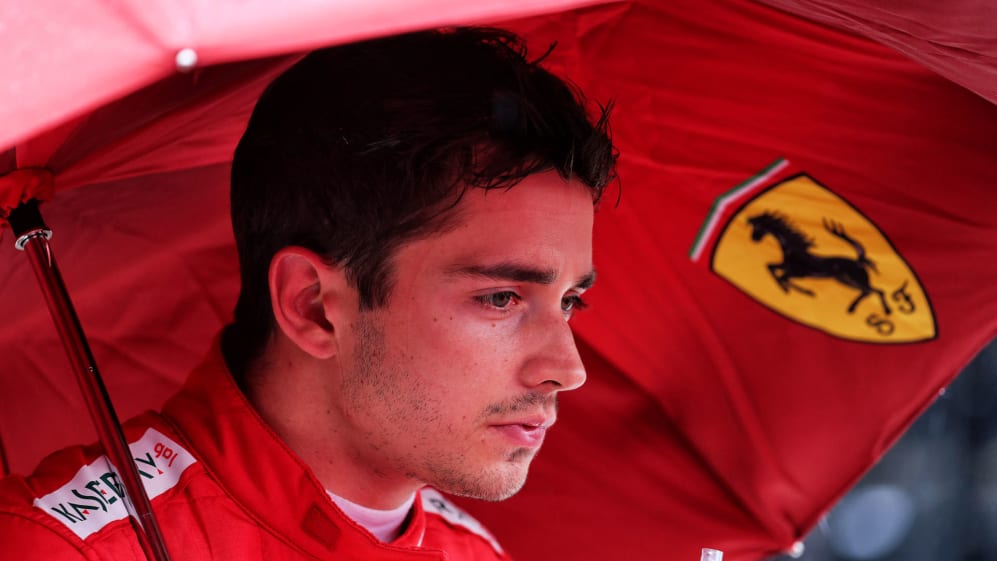 The tifosi arrive at Monza's Temple of Speed this year with high hopes of a first Ferrari victory since 2010 – and on paper, they have reason to be hopeful, courtesy of the Prancing Horse's power unit advantage. But if the forecasted rain hits, it may be wise for the red-bedecked fans to keep the champagne on ice…
Mercedes' hybrid turbo V6 has been the class of the field since the engine regulations were overhauled for the start of the 2014 season. But this year, there is a new beast in town, and this one is bolted into the back of the SF90, giving Ferrari a supreme top speed advantage, particularly in the initial phase of the straight.
They made that advantage count last time out at Spa, but Mercedes' ability to look after their tyres better than their rivals hauled the Silver Arrows into victory contention in the latter stages of the race. There are fewer corners at Monza, so Ferrari's advantage should swell – but that's in dry conditions. And while the paddock was basking in glorious sunshine on Thursday afternoon, those conditions aren't set to last.
READ MORE: Vettel says Collaboration with Leclerc key to overcoming Mercedes
Ferrari's pace in the wet is reasonable, as was evidenced at Hockenheim – but their power advantage will not be as great in the rain
On Friday, light rain showers with light winds are expected throughout the day. Ordinarily, this would be frustrating for teams, as the wet stuff disrupts their low-fuel and race preparation data gathering programmes. But with Sunday set to be wet, the teams can at least learn something. They will, though, have to wait till Saturday morning's final practice to do qualifying preparation, as the whole day is set to be dry.
The Mercedes threat
Ferrari's pace in the wet is reasonable, as was evidenced at Hockenheim, but their power advantage will not be as great in the rain and their downforce deficit to Mercedes means we could actually have a closer-than-anticipated battle for the lead. Championship leader Lewis Hamilton, though, still reckons Sebastian Vettel and Charles Leclerc are still favourites.
"It's going to be very, very hard this weekend," said the five-time world champion. "The weather is going to be up and down, so that might make it easier or harder. I hope that we have a close race like we did in the last one – not getting close right on the last lap, but during the race I hope we get to have some kind of battle.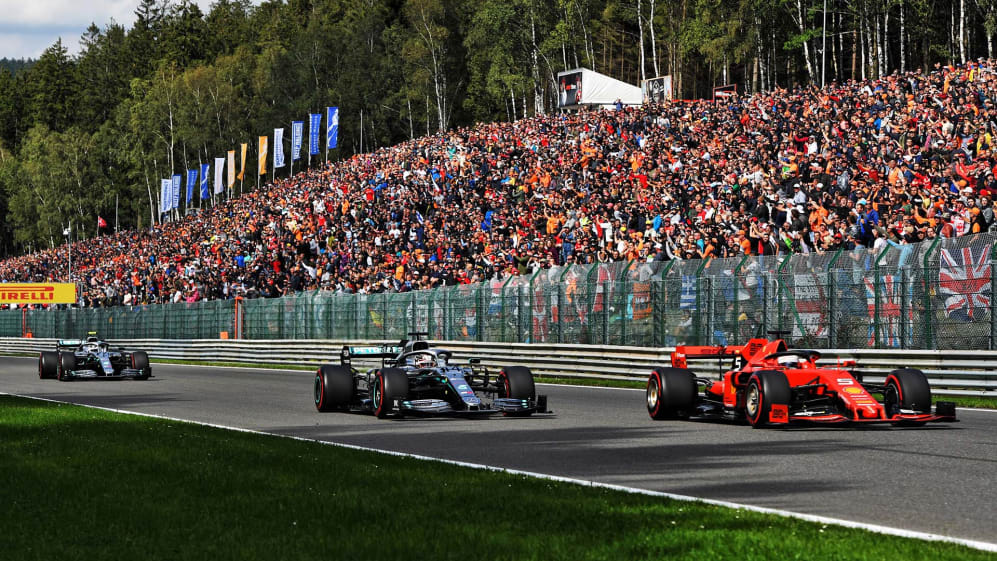 "But sometimes you come into the weekend and the team predict that we're going to be ahead, and then we end up behind. Some weekends we predict we're going to be behind and we end up ahead. So I really don't quite know until I get out there and we start to see the times coming up.
"I just approach [the weekend] the same, trying to outdrive the car, even when there are scenarios like the last race where we weren't particularly as quick as the Ferraris, but we could outdrive a little bit and put it in close range with the car that is fastest."
Mercedes had two power unit failures at Spa, following the introduction of their latest specification engine, though both were on customer cars – Williams and Racing Point. While there has only been a few days between races, Hamilton says he has no concerns over his power unit for this weekend's race.
"I've spoken to Andy [Cowell, engine boss] this week," he said. "I've had a long, long journey and experience with this team and HPP [High Performance Powertrains], they've done an incredible job. We've been at the forefront of this technology for the past six years. We've been the leaders, and everyone has been trying to catch up for years. And now this year we have instances like the last race, we've had a few races where we've not necessarily always been quickest, but it's not all to do with power.
We only have three engines per season and they have to go a long, long way and punch out a huge amount of power. I hope my engine's good
"I've been really happy with our engine. I think we've taken big strides forward, and of course for the guys that are working on the engines, they are trying to figure out exactly what happened in the last race. We only have three engines [per season without a penalty], and they have to go a long, long way and punch out a huge amount of power. It's not always going to be perfect. I hope my engine's good."
READ MORE: Red Bull have identified start problem, but it's 'hard to solve', says Verstappen
Can Red Bull figure?
Traditionally, this would be a race that Red Bull, who are sporting a dramatic new-look Monza-spec rear wing this weekend, would look to get out of the way and move on from, as while Honda have made gains, the unit is still not on a par yet with Ferrari and Mercedes.
If it's a dry race, than it's likely that will turn out to be the case, not least because Max Verstappen is set to start from the back of the grid after taking Honda's spec four engine, triggering a series of grid penalties. But if it rains, there are certainly opportunities.
"You can overtake here," said Verstappen. "The problem is that we're not that competitive compared to Ferrari and Mercedes whereas we showed on other tracks that I started from the back and we finished on the podium. That's because we had really good pace and we would have a different strategy with the tyres.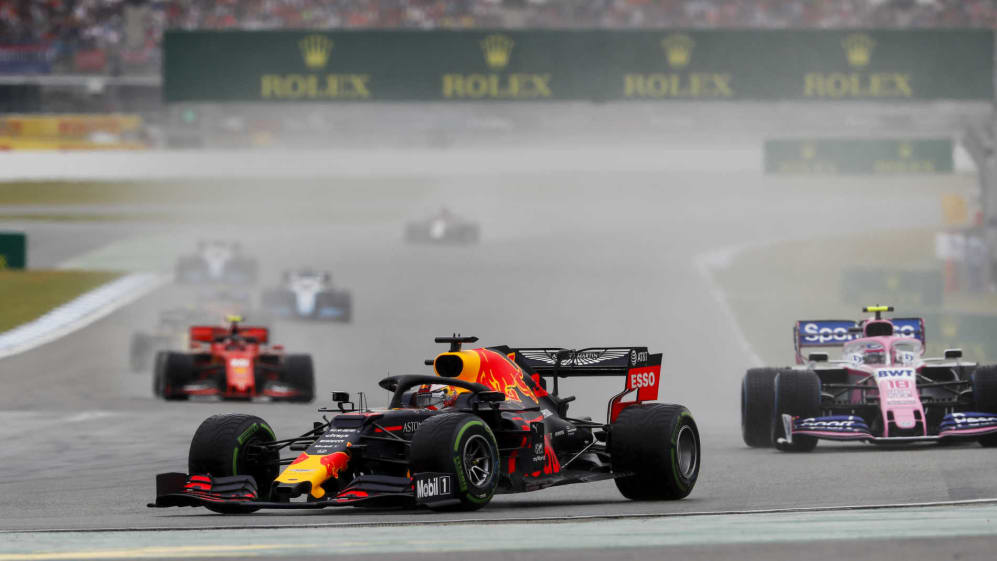 "I don't expect us to be starting from the back then going for a podium. But if we can get back to like fifth, in a normal race without any weird incidents, then yeah, I think it's a good result for us."
"If it rains, for sure [it improves our chances]," he added. "But we will have to wait and see how much it's going to rain. Yesterday I learned it will rain quite a bit. Today it's not as much, so it's a bit tricky to say at the moment. But for sure, if it rains then hopefully it will make us a bit more competitive around here."
His Red Bull team mate Alexander Albon echoed his team mate's expectations if the rain comes, saying the wet stuff is their best chance to take the fight to Mercedes and Ferrari and adding "Max was really strong in the rain at Hockenheim" in reference to the Dutchman's stunning victory in a thrilling race.
All eyes on the weather forecast, then, folks!