Leclerc says goal is to 'fight for wins' with Ferrari in 2022 ahead of season-opener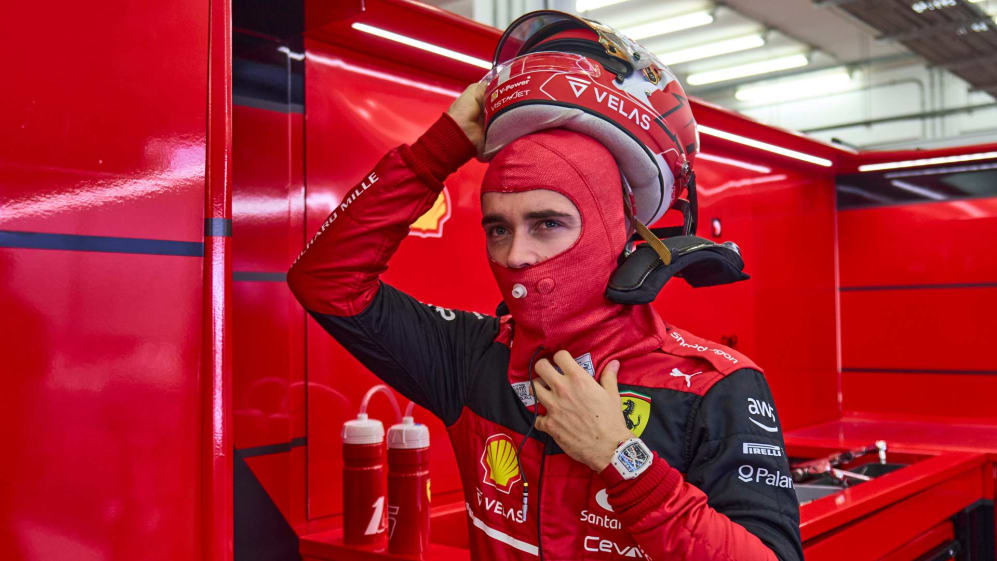 On the eve of the season-opening 2022 Bahrain Grand Prix weekend, Charles Leclerc has reiterated that his goal is to fight for victories with Ferrari again – adding that if he does have the car to fight for a championship, he's readier than ever.
The Scuderia come off the back of a solid pre-season testing programme and aim this year to win their first constructors' title since 2008 and their first drivers' championship since 2007. Leclerc, who is about to embark on his fourth season with Ferrari, previously said that this pre-season testing schedule was the "smoothest" he'd experienced with his team.
On Thursday ahead of the Bahrain Grand Prix, he added: "I think our objective is to try and fight for wins whenever we can. Realistically, if I need to make a guess now, I would say we are a little bit behind Red Bull. But Mercedes, we don't know, we really have no idea where they are but for sure they will be in the front, in the top three.
FORM GUIDE: Who's tipped to win the curtain-raising 2022 Bahrain Grand Prix?
"It's going to be close, but I still believe we are a bit behind. We'll have to work hard to try and catch up a little bit."
As for his personal goals, he echoed the team's aspirations for 2022. "It's honestly the same mentality as the team goal: to be fighting for wins. I miss it. I mean, I've had two wins in 2019, which are moments that I will never forget, and to be fighting for competitive positions gives you a lot of motivation. So yes, this is definitely my goal, to be fighting at the top again."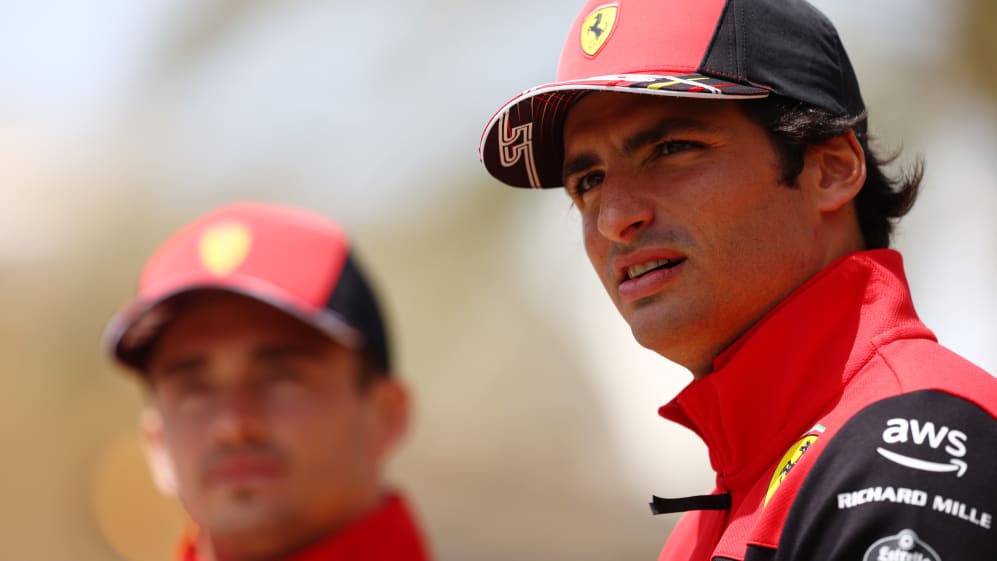 Our Pre-Season Power Rankings put Ferrari second in the order ahead of Bahrain – though there are plenty of unknowns before the opening weekend – and that could mean the team in red might find themselves back at the top again.
Is Leclerc ready for a title fight?
"I feel ready. I mean I've always felt ready, you need to feel that way as a driver. If you don't believe in yourself, then stay home, and I believe in myself and I feel much readier than I was in 2019. I'm more grown, I have more experience, which will help. So yes, I do [feel ready]," he replied.
PODCAST: Carlos Sainz on hunting that elusive first win, as Beyond The Grid returns for 2022
"But I don't get carried away. We still need to work extremely hard, and we cannot relax. Because again, we don't know. This is my guess. So, to prepare for this we need to assume we are still quite a bit behind and that we need to work very hard. This is the mentality now in the team," said the Monegasque driver.
This weekend, catch all the action from the season-opening Bahrain Grand Prix, where we'll see which team has made the greatest strides for 2022. F1.com will have live text coverage and timing for every session.