Feature
Less practice, more jeopardy: The drivers prepare to step into the unknown with F1 Sprint at British GP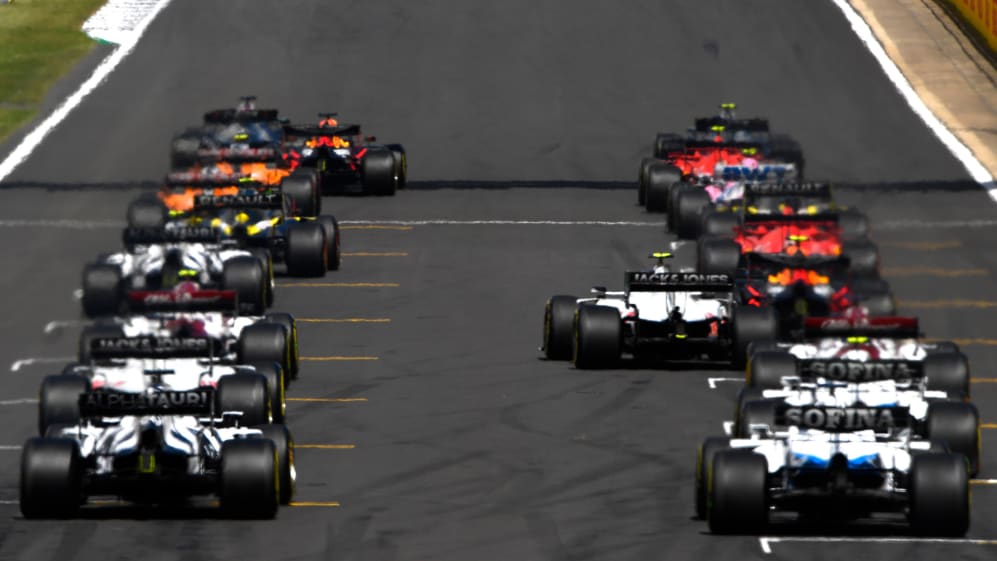 As the old cliché goes, variety is the spice of life, and that's exactly what we've got this weekend at Silverstone, as Formula 1 embarks on an experimental new format which includes the addition of the F1 Sprint.
The concept was a big part of paddock chatter on Thursday, alongside the launch of the 2022 car – with the full-scale model sitting proud in the paddock – with many speculating how the addition of a 100km dash, and just two (rather than three) practice sessions to fine tune the machines, will affect the action.
WATCH: Jolyon Palmer explains how the 2022 car will 'spice up' Formula 1 racing
And that's the beauty of the new format. Nobody knows.
First practice suddenly becomes very important, as it's the only session you'll get to set the balance for qualifying – and the rest of the weekend.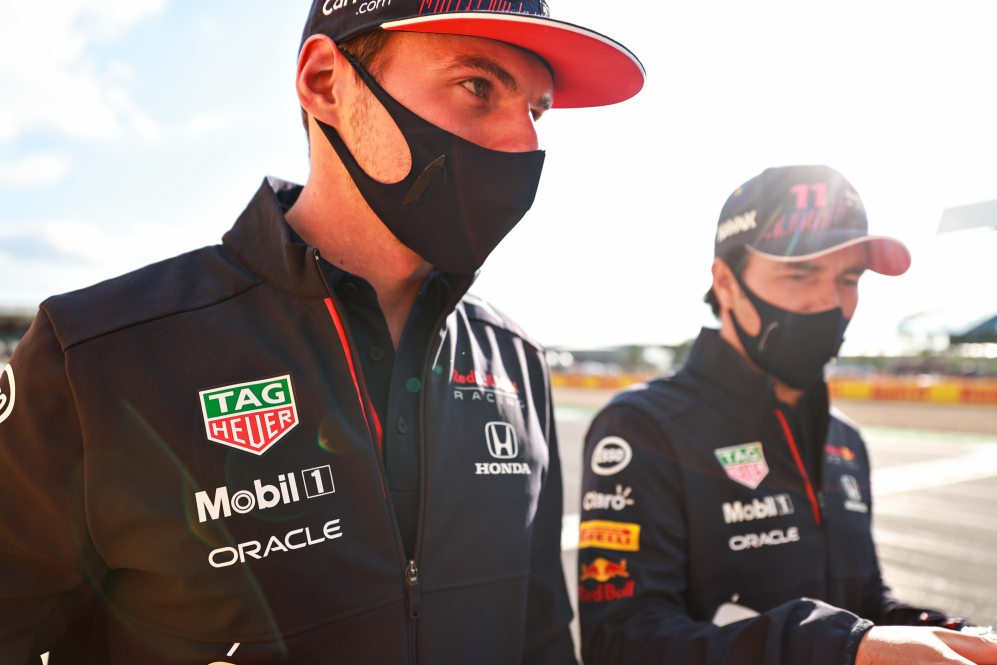 "We only have one session to find the set up and then you are kind of stuck with it for the whole of the weekend," said Mercedes' Valtteri Bottas. "Myself and Lewis have been in the simulator earlier this week trying different approaches.
"I think we now have a different understanding in theory of how we should start the weekend in terms of set up. I would say that's made it a bit more detailed preparation for the set-up compared to other weekends, because we don't have the three practice sessions to find a good balance."
READ MORE: Red Bull drivers expect competition with Mercedes to be '******* close' at Silverstone
Ferrari's Charles Leclerc added: "It's been quite different. First of all we went through the programme for the weekend which is quite different to what we are used to. And FP1 will be crucial. It will be very busy and very important as Valtteri said to try and understand the car, try to do the last set-up works before qualifying and then that is it, you get to stay with that car for the rest of the weekend.
"I think it's very important how we prepare for the weekend but it's one of our strengths, we are very good at preparing the car before and we don't change the car so much there so hopefully we can take advantage of that and have a good weekend."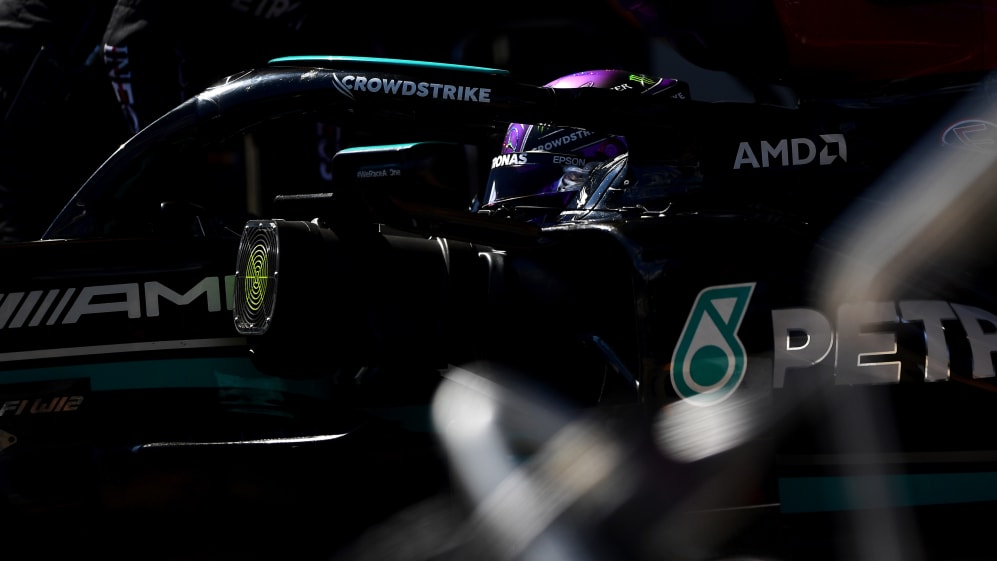 Reliance on simulation – which is already a huge part of a team's pre-weekend prep – will be even more significant, as will a team's ability to be efficient with their programmes in the opening one-hour session of practice on Friday afternoon.
"Normally we have three hours to prepare for qualifying," said AlphaTauri's Pierre Gasly. "Here we only have one hour so a short time to set up the car the way you want, not much time to react if it doesn't give you the balance you want. So I think the preparation is slightly more important than other races, but it's the same for everyone, we have been quite competitive straight away looking at the past few weekends so hopefully this can be good for us."
READ MORE: Bottas says 'never say never' to rally switch – but insists staying in F1 with Mercedes is top priority
And it'll be even trickier for rookies like Yuki Tsunoda, Mick Schumacher and Nikita Mazepin, who have just 60 minutes to get their cars to their liking before racing with it for the remainder of the weekend. If it settles quickly, they could manage a strong showing – but if something doesn't click, they're in for a long weekend.
Getting a car in the right window is no easy feat. Plenty of times this year, we've seen Mercedes struggle to get the right balance or feel with their car, and it's taken them overnight into Saturday to make some improvements.
Similarly, McLaren build up through the weekend, and tend to have more unspectacular Fridays before turning it on come Saturday. They can't afford to do that anymore, with the cars entering parc ferme after FP1 and only minor changes allowed for the remainder of the weekend.
"I think it will be so important that the car that leaves the garage, you are confident with it," said Red Bull's Sergio Perez, who missed both races at Silverstone last year after becoming the first F1 driver to test positive for Covid 19.
"Some weekends you are confident straight away and some others it takes more time and if that's the case you can be on the back foot quite a bit so we'll see what kind of weekend it is. In terms of preparation for me it has been very normal and you just try to get up to speed quickly and that FP1 will be key."
F1 SPRINT: What to expect on each day of Formula 1's new race weekend format at Silverstone
Three points are on offer for the winner of the Sprint, with two for second and one for third. That might not seem like a lot, with 25 available for the winner of Sunday's Grand Prix, but in what could be a tight fight in various battles up and down the standings, every point counts.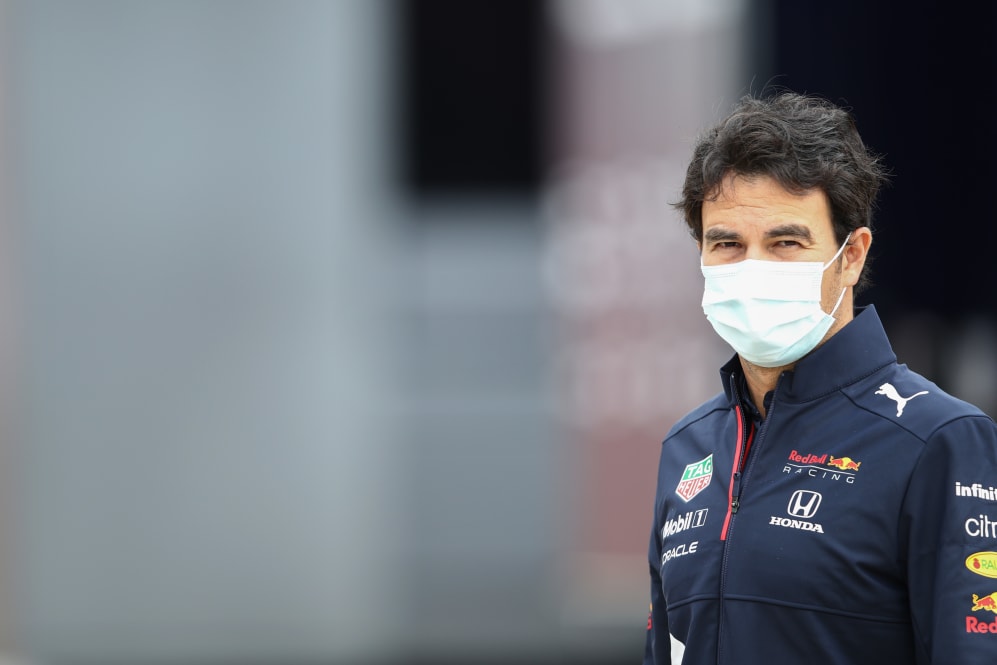 And that means fighting for P1 in the Sprint is very much on the agenda of Red Bull's Max Verstappen. "You try to win it," said the championship leader, who heads Lewis Hamilton by 32 points in the championship standings. "It's three points extra you can gain so you definitely try to win it even though you know that on the Sunday, that's the most important race."
Getting that balance right – between going for glory and not taking too much of a chance – will be the big challenge.
"I always try and make the right decisions and make calculated risks that I think are necessary and I'm going to try and do what I can in the sprint qualifying while recognising that the race is on Sunday," said Aston Martin's Lance Stroll. "I think it's a balance between risk and reward."
FORM GUIDE: Who will triumph at the British Grand Prix, as F1 Sprint makes its debut?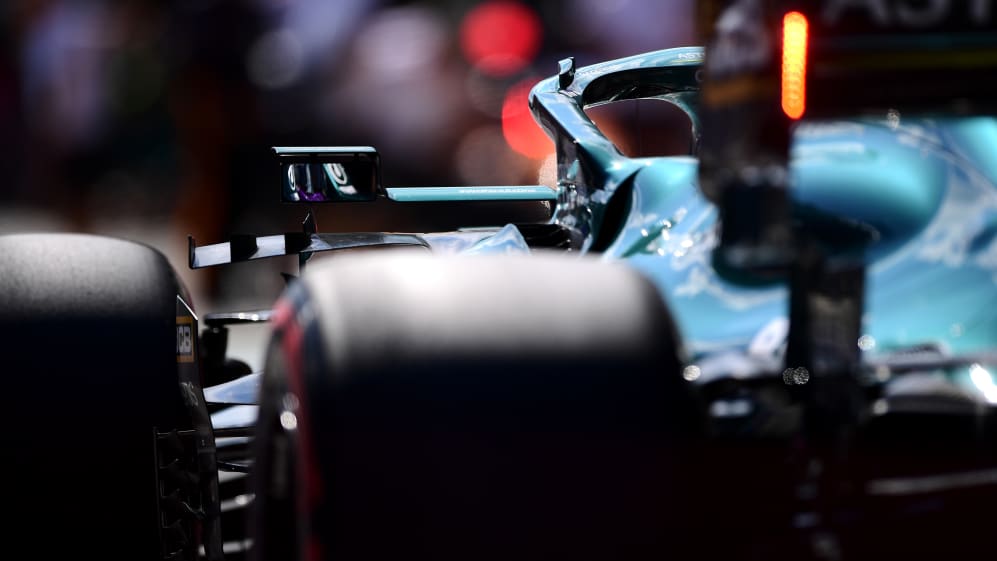 Others can take more risks than others. Williams, for example, are searching for their first points of the year. Given they know this is a track where they will struggle – particularly because of the windy conditions – going more aggressive makes sense.
"It's definitely going to be interesting, it's all a bit of an unknown for everybody," said George Russell. "We're in a good position, I think there will be a lot of midfield drivers taking caution in that race because they will just want to finish and be in a half-sensible position for Sunday.
"But for us who are just sort of fighting for P12-P15 range it probably offers an opportunity to go slightly more on the attack and take advantage of those drivers just trying to secure a sensible finish for Sunday so there's always opportunities, and we've got to be the ones to make the most of it."
ANALYSIS: Why Alfa Romeo have committed to F1 – and what it means for their driver line-up
We've had some very exciting races this year, and some enthralling opening laps – so the fact we have an extra race on the schedule will favour those drivers who relish that opening lap, when you're jostling for position and trying to make gains while the field is close.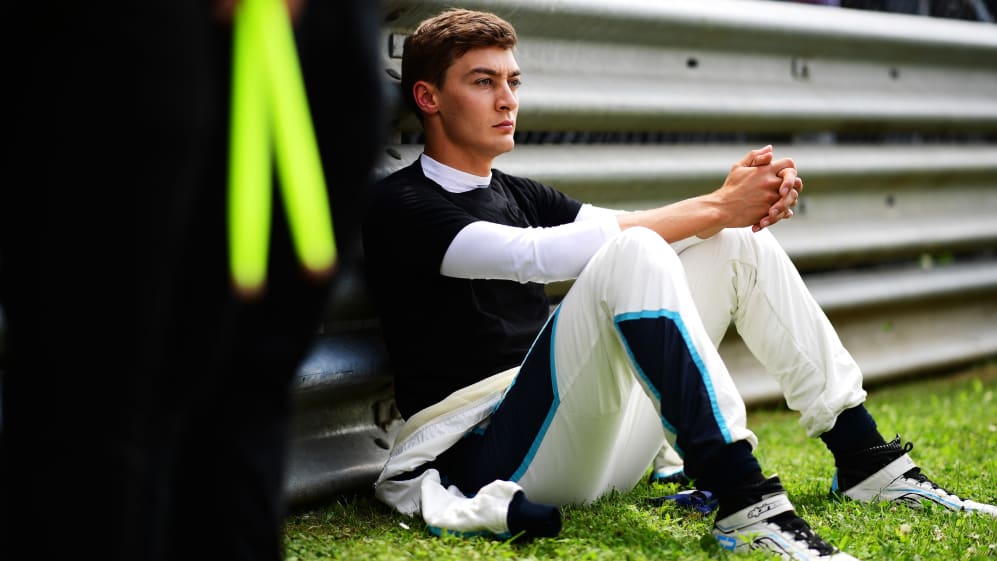 "My starts have been pretty good so I'm kind of embracing that, getting to have two race starts this weekend and go from here," said McLaren's Daniel Ricciardo. "I'm excited, I think it's good we're experimenting and trying to improve the sport."
The hope is that the drivers can push flat-out for 17 laps – all 100km – but that will depend on their tyre choice and the importance they put on their finishing position – which sets the grid for Sunday's Grand prix. As Ricciardo says, we won't know until we try it.
READ MORE: Ricciardo insists he has 'no regrets' about leaving Red Bull despite their championship-leading form
"Time will tell [regarding what to expect] from a driving point of view and how aggressive we can be," he said. "In the Sprint – can we go all out or do we have to manage tyres? That will probably dictate the tempo or kind of the aggression put towards that sprint. So yeah these are things we'll discover over the course of the weekend."
Give a driver the chance to do less practice and they'll almost certainly bite your hand off, instead preferring to go flat-out in qualifying or enjoy jostling for position in the race.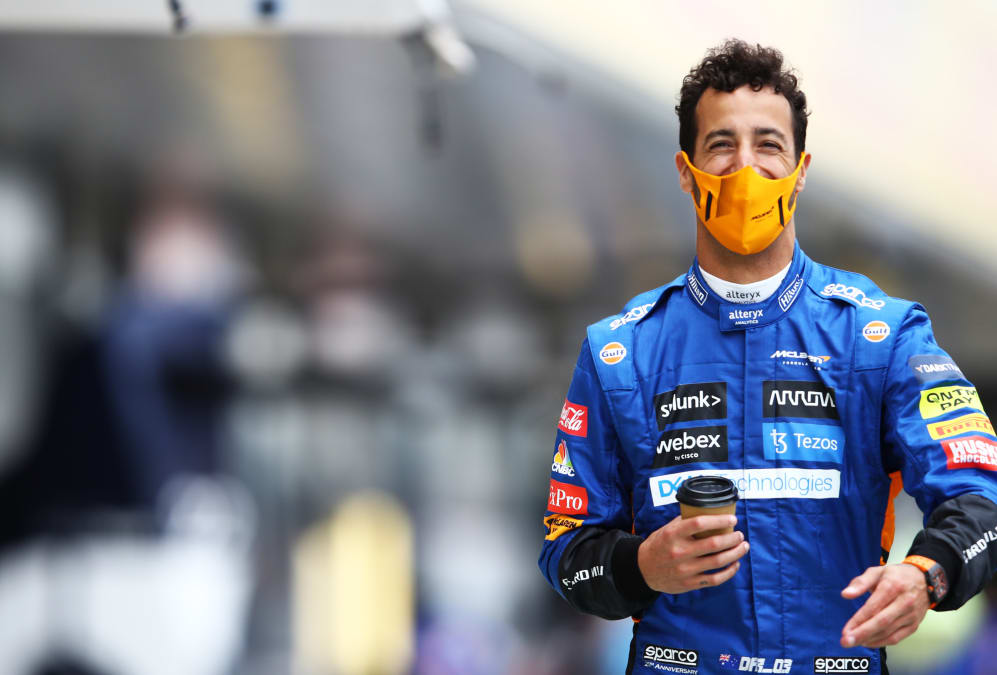 "We're down to one hour of practice which in the end I think I quite like it as there's less hanging around in the garage and more action which we prefer," said Aston Martin's Sebastian Vettel. "So one hour, that's it, straight into qualifying. You have to be straight on it right from the start. It should be exciting, it's something new, something new can always be exciting. We'll see how it turns out, let's give it a go."
As Vettel says, we may as well give it a go – and see what happens. Then take stock and analyse the data. There are then two further weekends this year to experiment with the format, with F1 bosses insisting that this is a research project rather than a final version of a format. Nothing is set in stone. Drivers, teams and fans will be listened to and there is plenty of scope to make changes.
F1 heads into the unknown to create plenty of jeopardy heading into the weekend, which frankly, is an exciting prospect.
GOOD LAP vs GREAT LAP: Ride onboard with Daniel Ricciardo to see how to nail a lap of Silverstone