Feature
'Life without racing is boring' – Franz Tost on lockdown and what to expect when F1 returns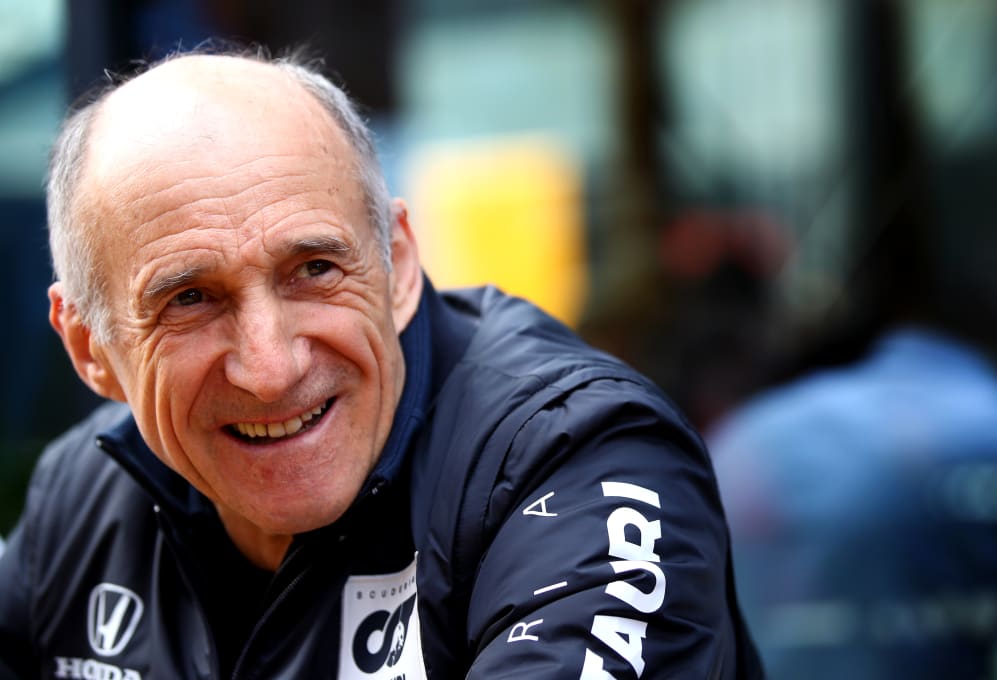 Franz Tost has just got off the phone to a friend who is a doctor. It's one of many calls he's made over the last couple of months to those in the medical profession as he looks to first protect his team AlphaTauri from the coronavirus pandemic and then prepare them to resume racing when it's possible.
As a result, he's been working just as many hours as he would at Faenza. The difference is that he's in his home office, and not able to physically be the first one in and last one out of the building each day. His daily factory walkarounds, meanwhile, have been replaced by a series of video calls.
"It was very strange being at home at the beginning of the shutdown," Tost tells Formula1.com as we go old school and chat via ordinary phone call. "Now I'm used to it and I'm really quite busy. Everything is OK. Life without racing is boring and I hope and really wish we have the start of the season in July in Austria."
How Tost will keep his staff safe
While Formula 1 bosses work with promoters to finalise a new-look 2020 F1 calendar complete with a biosphere that aims to protect the health and safety of participants during competition, the teams are focusing on making sure they are in a position to enter that biosphere and hit the ground running.
They need to know their travelling race crew are virus free when they get the green light – to avoid last minute crew changes – and that means they need an accurate test, something which has not been easy to source.
But AlphaTauri have found one. "You cannot imagine how difficult it is to get the correct test, the correct doctors, and to find a laboratory that is authorised to do this test and analyse the test," says Tost.
"It took us a long time but now we have everything together thanks to the work we have done with Formula Medicine and others – we're working together with doctors from Germany, Austria and from Italy.
"I think we have now a test which guarantees us valid results. We have a special hall, away from the factory, where we do the tests. We want to make sure no one comes into the factory who could be positive. Then we hope that all employees are negative and then they can start working.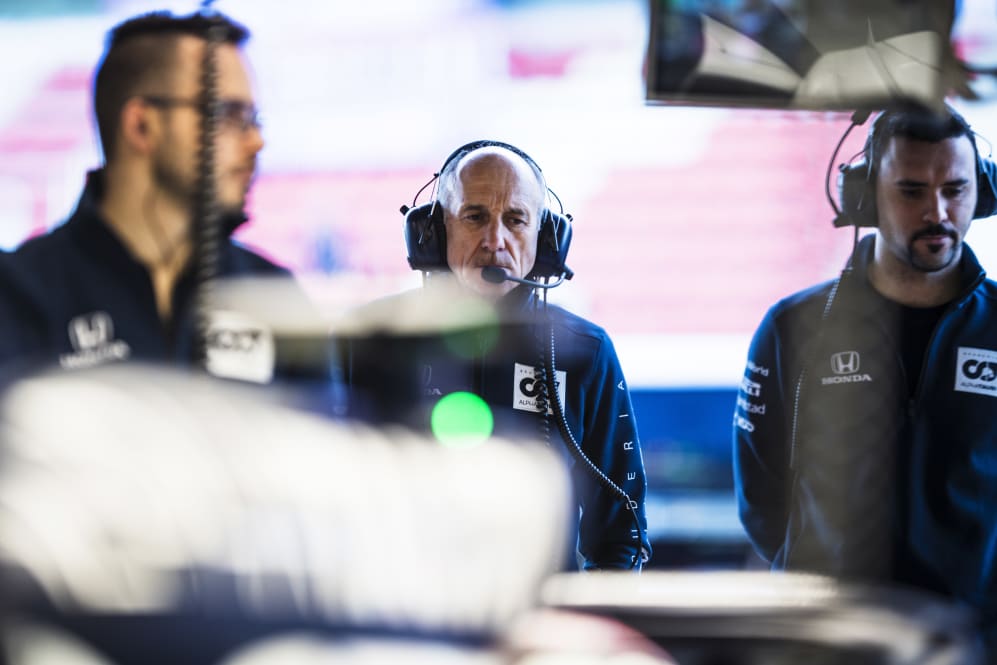 "We will continue to do the tests, we are in discussion now as to whether we do it every 10 days or every 14 days. The race team will be tested once more before they travel and when they come to Austria, I think there is another test. If all teams do this procedure, I expect we will have a big chance that no one that tests positive for coronavirus."
READ MORE: What do Sainz and Ricciardo moves mean for Vettel and the rest of the driver market?
Initially, it took a long time to get a test result, but Tost says his team have found a solution that can generate an initial reading within minutes – while also later telling you whether you've already had the virus.
"It is a blood test, with the results divided into two parts," he says. "The first result we get after 10 minutes and we will know whether a person is COVID-19 positive or negative.
"For further investigations, they need one day. For example, the test can tell you whether you had already COVID-19 and recovered, you even didn't recognise it."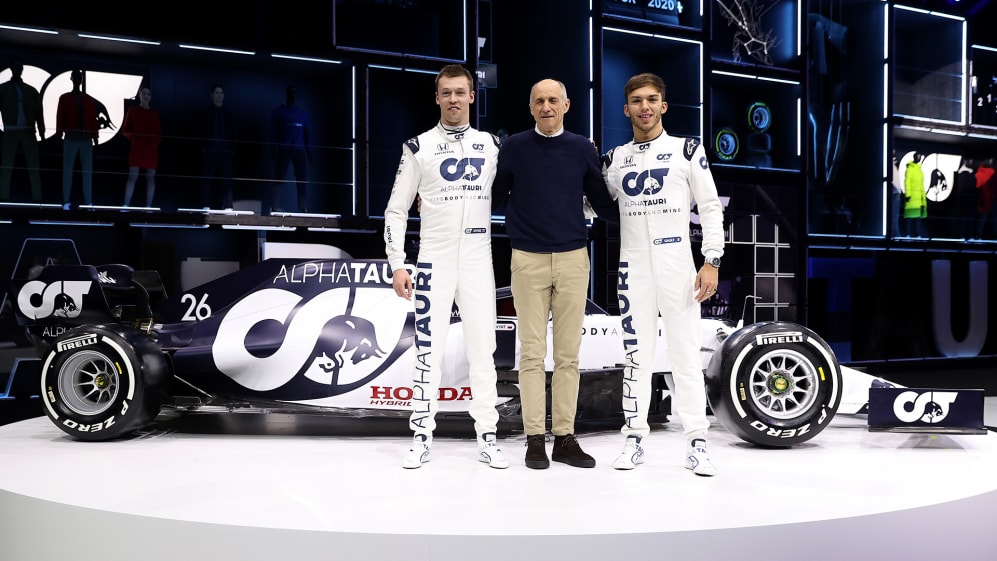 The challenges of going racing again
By now, six Grands Prix should have taken place, allowing the championship to bring in crucial revenue that would in part be distributed as prize money to teams. Tost reckons that if championship bosses can find a way to host around 15 races, his team "can just about balance everything" in terms of finances.
As it stands, F1 is looking to go racing in Austria on 3-5 July, which will be nearly four months after the cars were all in Australia, preparing to compete for the very first time.
That is an unprecedented gap. Teams never have their cars sitting in their factories for more than a month at most while the drivers aren't used to such a long time out of the car, meaning they might be a little rusty.
READ MORE - F1 NATION: Unpicking the driver market madness, Guenther Steiner on Netflix series and more
"It will be a big challenge [to restart operations ahead of a new season start]," says Tost. "I wanted the cars completely disassembled and then built up again like when we built up the first car. Then we have pit stop training to do and I'm also worried about the drivers, as they have not sat in the car for such a long time."
So expect a very busy Friday practice in Austria, where reliability will be key, as drivers and teams look to kick off the rust and get back in the groove.
"It's very important the car is reliable and we can go out and we don't have any problems, because we have to do as many laps as possible," says Tost.
"I think this is the strategy from all the teams, you will see on Friday in FP1 in Austria, you will see many cars on track, you won't have people to wait in the pit lane for a better track and more grip. All drivers will go out to get the feeling back for the speed, for the brakes, for going into the corners and so on."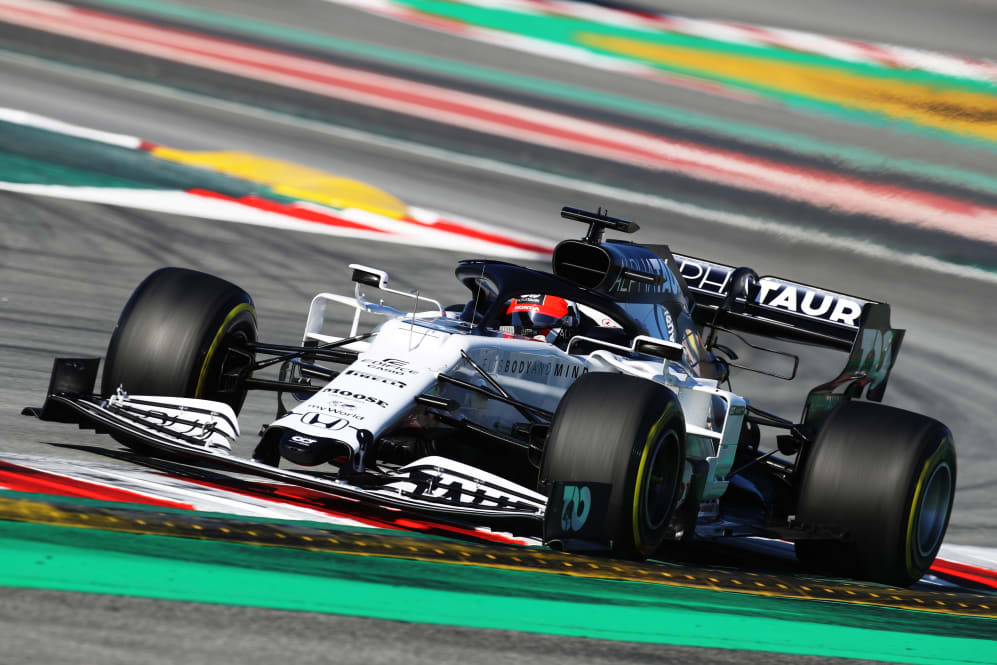 Development challenges lie ahead
All F1 factories have been shut down for several weeks now, meaning no development has taken place. With the total number of races teams can expect to race in still uncertain, it's difficult for teams to plan their strategy.
And then there's the added challenge of having to balance resources with the 2022 project, when brand new specification cars will hit the track.
"We want to bring some upgrades to the car, but first of all I want to know if we race or not," says Tost. "I don't want to start making upgrades and then we don't race. Because of the financial side, we have to save money wherever possible.
"I'm also very worried about next year. Although we can take over more or less this year's car for 2021, because there is no regulation change, but in 2021, we have to design and fabricate a completely new car for 2022, and I still don't know how we can manage this from the financial side.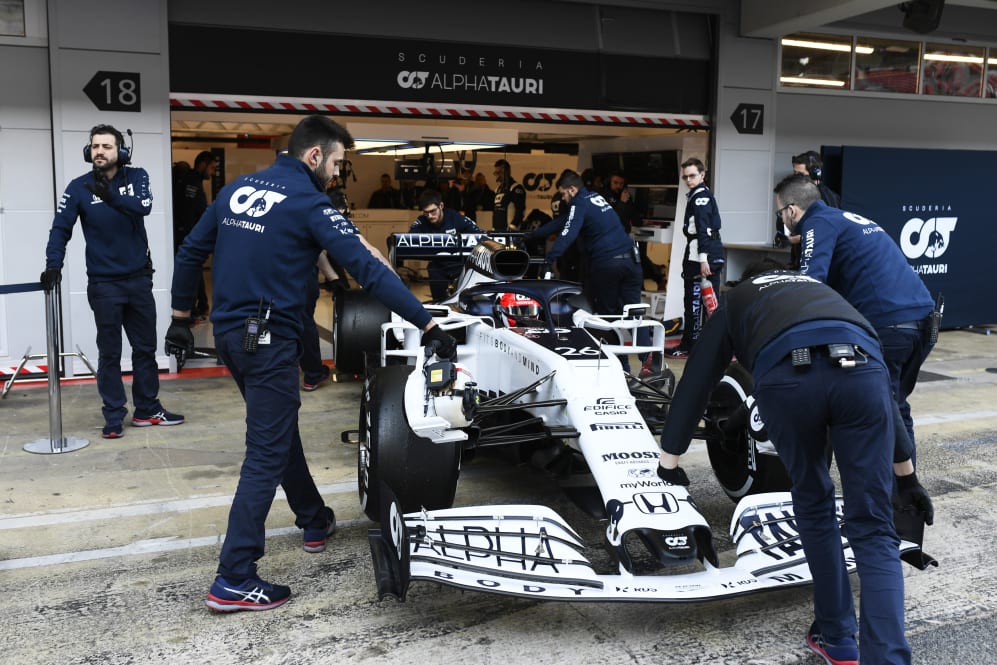 "To build up such a big project costs a lot of money. But we will see. It has been decided this way, I would have preferred to postpone to 2023, but FOM and FIA have decided against that so now we have to get the best out of it."
READ MORE: F1 plans immediate reduction in new budget cap, reveals Brawn
A revised lower budget cap of $145m is also set to be agreed. It is a figure Tost accepts but wishes was lower, particularly considering the financial challenges created by the coronavirus.
"For me, the numbers are still too high," he says. "I've always pushed for lower numbers simply because we have a global economic crisis. I expect it's three to four years progress until we recover.
"It's difficult to find sponsors. While we have a cap of $145m, regarding AlphaTauri, you have to add around another $40m [for costs outside the cap] so it means we're talking around a budget of 185 or similar.
"This is a big challenge to bring together this amount of money. If you don't do so many races this year, we won't get as much money next year from FOM. Anyway, this has been decided."
While they may be a Red Bull-backed team, running the energy drinks company's young drivers, it doesn't mean they have access to an endless pot of money. "We have a business plan and of course we get a certain amount of money [from Red Bull], but we have to stay within these figures," he says.
"It's not a case of just asking for more money, we have to find ways not to overspend – like it is the case everywhere."
DO SAY, DON'T SAY: Your quickfire lowdown on AlphaTauri for 2020