Feature
5 headline-grabbing rivalries set to dominate the 2020 season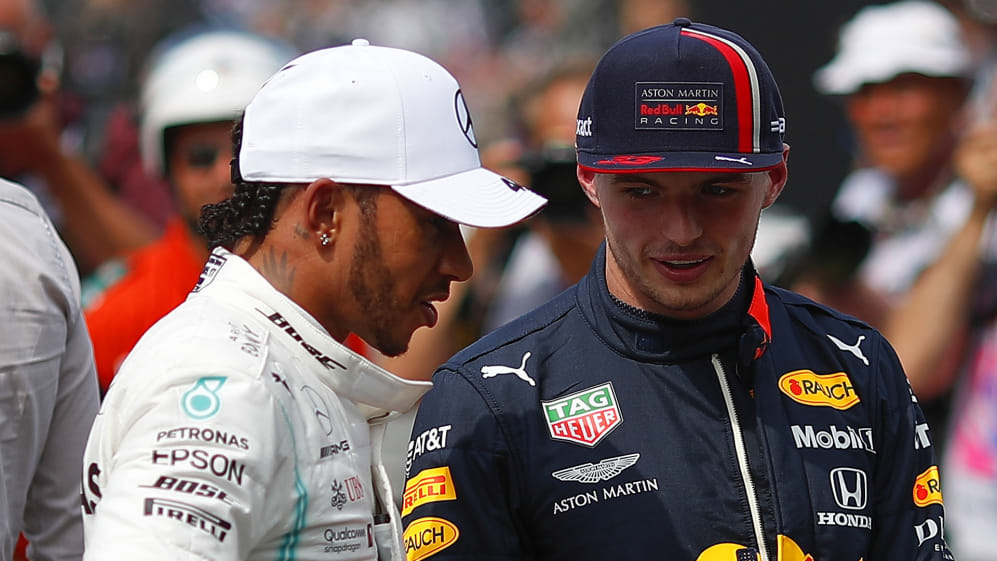 A lot has changed in Formula 1 in the three months since the sport went into lockdown, with some startling driver market moves, a shaken-up calendar and some unlikely starring turns in F1's Virtual Grand Prix series. So, with the shape of the 2020 F1 season having twisted so dramatically, here are the five rivalries we now expect to dominate the headlines in this unprecedented year.
1. Vettel vs Leclerc
Looking back now, Sebastian Vettel leaving Ferrari – as announced during the extended off-season – had an air of inevitability to it. Think of Charles Leclerc sweeping past him at Bahrain last year. Think of Leclerc's very public pardoning by Mattia Binotto after winning the Italian Grand Prix, having been in the dog house at Ferrari 24 hours earlier for stymieing Vettel's attempts to take pole.
Then there was that Brazil crash, followed by confirmation a month later that Leclerc would be retained at the team until at least 2024.
READ MORE: No conversations with Vettel about 2021 seat, says Racing Point boss Otmar Szafnauer
But now we know that Vettel will leave, it puts a delicious complexion on this truncated season. The pressure's off the four-time champion, his ties to the team loosened slightly. He'll want to go out on a high. He'll want to leave proving to Ferrari that they've thrown their weight behind the wrong driver. And, if at all possible, he'll want to leave having finally taken that championship with the Scuderia he so craves.
That could unleash that ruthlessly competitive streak in Vettel that got up a number of his fellow drivers' noses back in his Red Bull pomp – but which proved so effective at the start of the last decade.
READ MORE: 2019 was Vettel's best season in F1, says former Ferrari man Smedley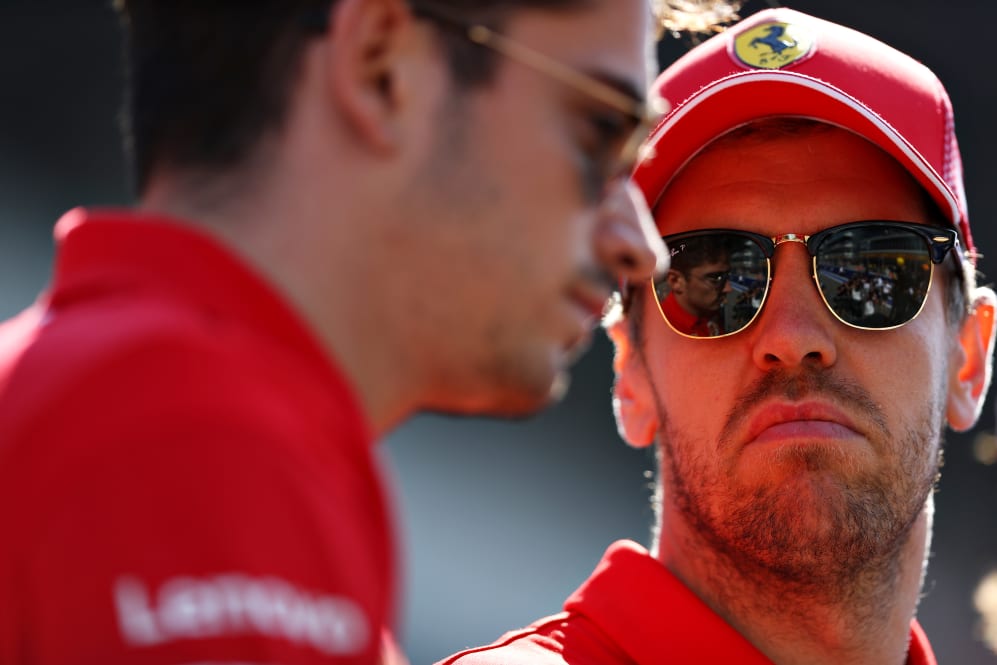 2. Verstappen vs Hamilton
Could Max Verstappen be the biggest thorn in Lewis Hamilton's side this year? It's a distinct possibility.
While the full 2020 calendar has yet to be revealed, we at least know that the season will start with a double header at the Red Bull Ring, a track Verstappen has won at – and, conversely, where Mercedes have floundered – for the past two years running.
The action will then move to a Hungaroring, where Verstappen scored his first pole last year, only to be narrowly outmanoeuvred by a brilliant bit of Hamilton driving and Mercedes strategy.
BACK TO WORK: Looking back on 10 days where F1 preparations moved up a gear
Ever since his career nadir in mid-2018, Verstappen has continued to build his talent on stony ground – and this could be the year where he makes the transition from occasional winner to constant threat, helped by a season start which should suit him to a T, and a Red Bull RB16 which, from the evidence of pre-season testing many moons ago, looks to be a strong platform for the Dutchman's success.
3. Bottas vs Russell
Yes, it's strange to earmark a rivalry for 2020 between two drivers who are likely to meet on track only when one is lapping the other.
But Williams' George Russell played an absolute blinder in the coronavirus lockdown, using the opportunity to win Formula 1's Virtual Grand Prix series, and remind both fans and team bosses why he's a previous GP3 and Formula 2 champion, after a maiden F1 season spent toiling around at the back of the field in an uncooperative Williams FW42.
READ MORE: Why Virtual GP series win says more about George Russell than you may think
All of which should be worrying Mercedes' incumbent driver Valtteri Bottas. Will Toto Wolff opt to replace Bottas with Russell simply because Russell won some online races? No. But the Englishman's online racing success was a timely reminder that Russell is not in F1 to make up the numbers – and that on the strength of his performances in the sport so far, both virtual and real-world, he has what it takes to earn a drive with the Mercedes team that support him in the not-too-distant.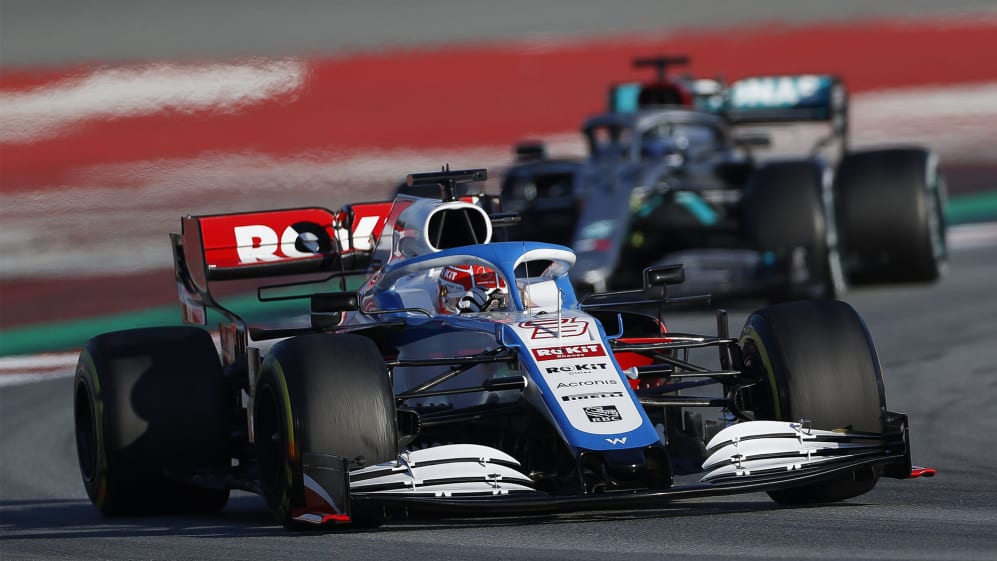 4. Ricciardo vs Sainz
Daniel Ricciardo vs Carlos Sainz – or the more broad question of McLaren vs Renault – was an interesting enough prospect anyway at the dawn of 2020, given both the teams', and those two drivers', oscillating fortunes in recent years.
But that interest got turbocharged during lockdown by the announcement that it was Sainz who would replace Vettel at Ferrari, with Ricciardo – passed over once more by the Scuderia – heading to McLaren in his stead.
READ MORE: Why Ferrari chose Sainz – and why he shouldn't be cast as Leclerc's wingman
This has created some interesting dynamics for when the season finally kicks off. Sainz will be keen to head the midfield for a second consecutive year, to shore up his credentials before being slotted in alongside Leclerc at Ferrari – if only to avoid falling into a Rubens Barrichello/Felipe Massa-style supporting role.
Ricciardo will be keen to beat Sainz and simply show Ferrari that they took the wrong guy. And Renault will be keen to beat McLaren, after McLaren's double slight of switching from Renault to Mercedes power units for 2021, before then charming Renault's star driver away from them for good measure.
Much pride is at stake in this one.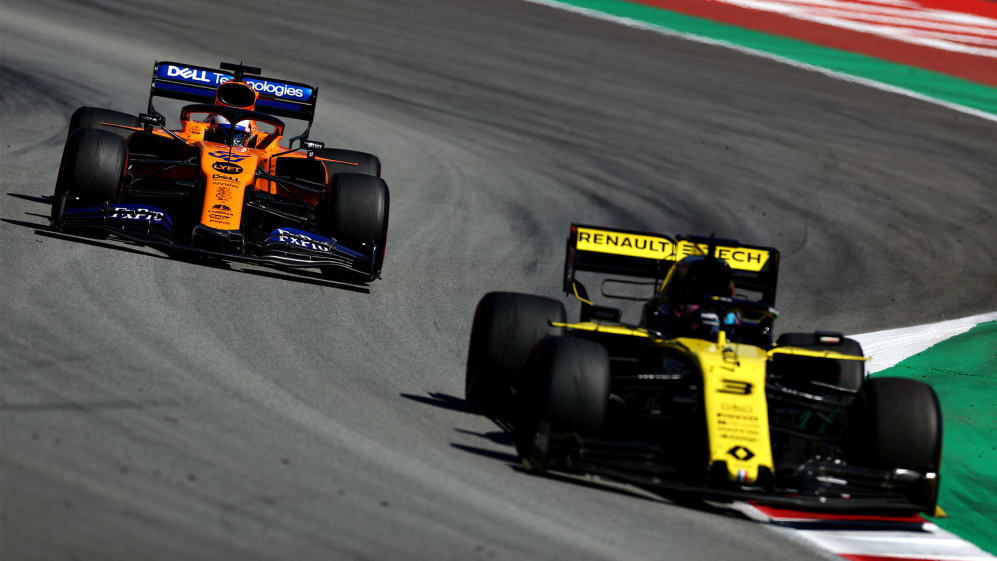 5. Racing Point vs The Top Three
Is our last rivalry a realistic one? Perhaps, perhaps not. In fact, one of the things we'd been most looking forward to seeing at the subsequently-postponed Australian Grand Prix was where Racing Point really stood in the pecking order, and chiefly, whether they could find themselves snapping at the heels of any stragglers from the top three teams around Albert Park.
READ MORE: Racing Point's 2020 challenger is best car I've had in pre-season, says Sergio Perez
We'll now get to find out the answer to that question around the Red Bull Ring instead on July 5, a track where last year, interestingly, the top midfield car (Lando Norris' McLaren) finished ahead of a top three car (Pierre Gasly's Red Bull).
That could mean that, around the short Austrian lap, we get our response pretty quickly about whether that 'Pink Mercedes' can worry the silver, red and blue cars at the head of the pack this season, as they build up to becoming the Aston Martin works team in 2021 – although the data from pre-season testing appeared to suggest that they were more likely to be fighting it out to be midfield kingpins rather than disrupting the top three…