Feature
F1 Tracks: Listen to Pierre Gasly's takeover playlist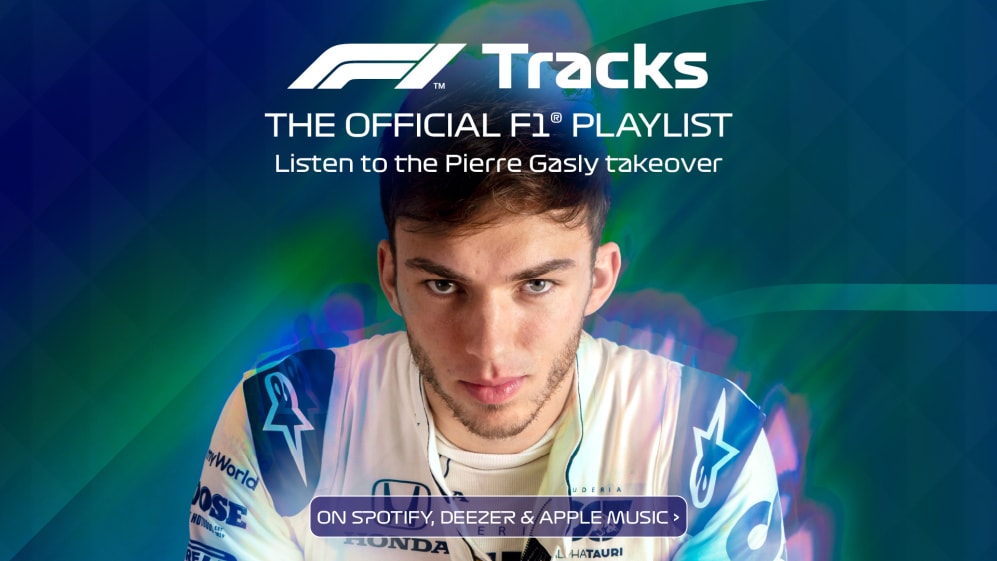 The latest highly anticipated F1 Tracks driver takeover has just landed, as Formula 1 driver Pierre Gasly curates a playlist of his top tracks.
The young Frenchman, who currently races for AlphaTauri, recently secured his maiden F1 victory at the 2020 Italian Grand Prix and has selected some of his favourite tunes to inspire and motivate him both on and off the track.
Pierre's takeover features 22 different songs from an eclectic range of artists and genres, from Destiny's Child's iconic Say My Name to the 2019 funk carioca hit Bola Rebola, by Brazilian producer duo Tropkillaz, featuring J Balvin and Anitta.
When asked which music helps him power through a workout, Pierre highlighted US rap and in particular 50 Cent as the artist that motivates him the most.
The full Pierre Gasly F1 Tracks playlist can be found on Spotify, Deezer and Apple Music.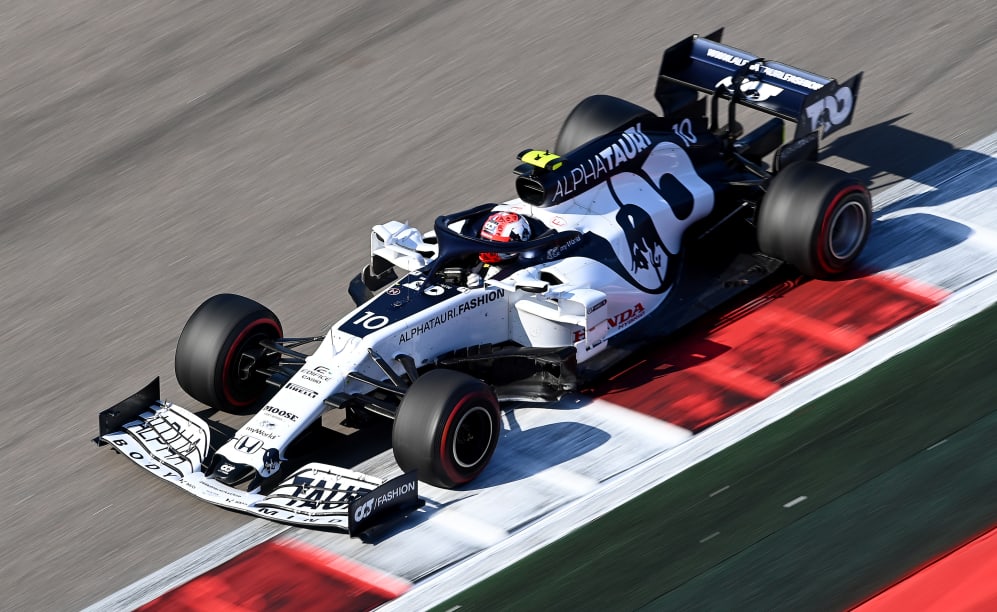 Pierre Gasly Q&A
Which artist dead or alive would you love to see perform live and why?
Tupac or Mozart
Who is the best artist you've seen live?
Wiz Khalifa
If you could go to a gig with three people dead or alive, who would they be and what band/artists would you go and see?
I'd go to a Drake concert with James Hunt, Mozart and Tupac
You work hard on your fitness outside of the car. Which tracks really help push you through a workout?
Any US Rap really helps, but 50 Cent in particular.
After a gruelling season, which tracks do you like to chill to during the off-season?
The Chill Out Lounge playlist on Spotify
Which tunes do you blast through your headphones to get you in the zone before a race?
French and US rap music
Which tunes do you like to celebrate to with the team after a successful race weekend?
We Are the Champions by Queen
You form a supergroup with three other F1 drivers – who do you pick, and who plays what?
Daniel Ricciardo on vocals, Charles Leclerc on guitar and Antonio Giovinazzi on the trumpet.
Is there a certain song which instantly reminds you of a moment in your F1 career? 50 Cent – P.I.M.P.
Who is your ideal act to bring the party and close the Abu Dhabi festival at the end of the season in style?
Rilès