Magnussen 'absolutely' deserves a seat in F1 after leaving Haas, says Steiner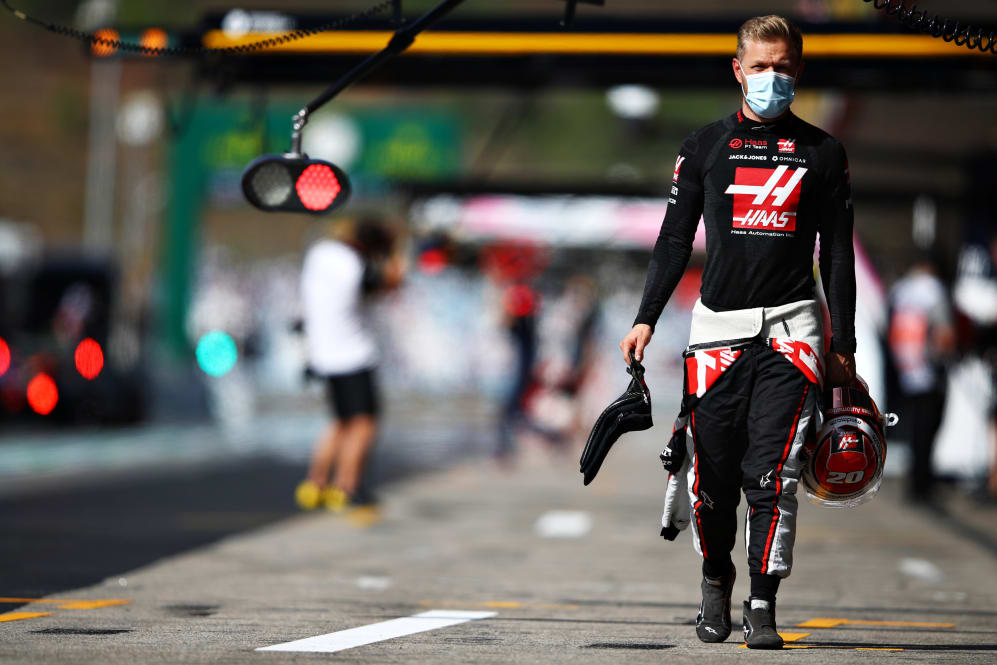 Despite having decided not to retain Kevin Magnussen for a fifth season at Haas next year, team boss Guenther Steiner insists the Dane is "absolutely" deserving of a seat on the F1 grid in 2021.
Magnussen got the better in the internal battle against team mate Romain Grosjean in last week's Portuguese Grand Prix, as the pair finished 16th and 17th respectively – but neither will be retained by the team after the end of this year. Asked whether Magnussen is good enough to be in F1 next season, Steiner replied with a firm answer.
READ MORE: Grosjean surprised that both he and Magnussen were dropped by Haas
"Absolutely," he said. "I mean I think he's good enough, just at the moment it's tough to find a seat, but he has shown over the last four years with us and before, that he has the talent; he just needs to find somewhere.
"He matured a lot I would say. I'm very complimentary of that towards him. The first two years I think he had still what you call the symptoms, the post, of being fired twice from a team. He was always a bit on the edge but he calmed down a lot, he's much more mature, it also comes with age that you become much more mature. But as a race car driver he is much more calm and if there is something [wrong] he doesn't fall out of balance."
The team boss was, however, left non-plussed after the team failed to score in Portugal. "There's not a lot to be said about the race," he said. "We did what we did, we tried something different because if we do something normal we know where we are. It didn't work out, the rain didn't come, and this is what it is."
Having failed to score in the eight previous races, Magnussen felt his tyre choice, having started on hard tyres then switched to mediums on Lap 31, was a risk worth taking, but said he needed luck to fall his way at Portimao.
READ MORE: How simulators took drivers to Portimao before the Portuguese Grand Prix
"We started on the hard to make sure we were the last car to box and just to go for luck and hope for rain or a Safety Car, red flag or Virtual Safety Car - something like that in that window where I was going long compared to the others," Magnussen said.
"It was a long shot but we knew we couldn't have a chance of points with a normal race so we went for it and even so, I still beat some people with the conventional strategy so, it was the best we could do I think."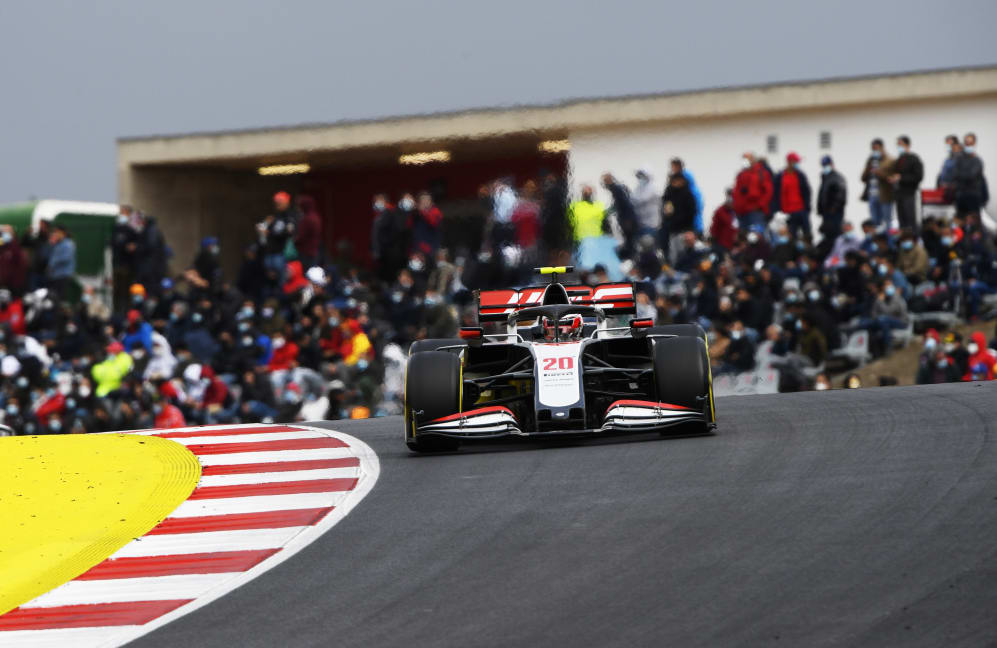 The drivers confirmed that a rear suspension issue has been somewhat to blame for Haas's difficulties throughout this season, as the rear overheats and the ride height changes as a result, which significantly affects the car's handling. When the suspension cools down again, the car reacts differently again.
It proved problematic in Portugal, and Steiner voiced his concern that the suspension overheating issue could spring up at Imola too, this coming weekend.
ANALYSIS: Why Haas have changed direction on drivers – and the key contenders to get the nod for 2021
"I hope it is going to be a minor issue [in Imola]," Steiner said. "We need to look in at why it was worse here and why the suspension reacted like it is, whether it was just a cooling problem, as at the Nurburgring it looked like we were much more in control of it than here.
"So we need to look into where it comes from and what it did in the race. But we will work on it to make it less disruptive."