Magnussen explains gearbox issue that caused Imola retirement – and gave him 'massive headache'
A spin on Lap 1 of the Emilia Romagna Grand Prix wasn't the ideal way for Kevin Magnussen's race at Imola to begin – but there was worse to come for the Haas driver, as an issue on his VF-20's gearbox caused the Dane to suffer a "massive headache" that ultimately forced him into retirement.
Magnussen started the race 17th, but was last by the time the cars had passed Tosa (Turn 7) as he spun at the hairpin due to contact with Ferrari's Sebastian Vettel. Although Magnussen was able to continue, a "big bang" coming out of his gearbox eventually forced him to retire from the race on Lap 47, as he was suffering from a splitting headache caused by violent upshifts on the car.
READ MORE: Albon at a loss to explain spin as Sainz relieved to escape 'close call' with Red Bull driver
"We had a problem with the gearbox," he explained after the race at Imola. "We had it yesterday as well on my fastest lap in qualifying. The problem came back in the race, and it was there from the first lap.
"From the race start, I was having slow upshifts, and not only are they slow, it's also like a big bang every time you upshift."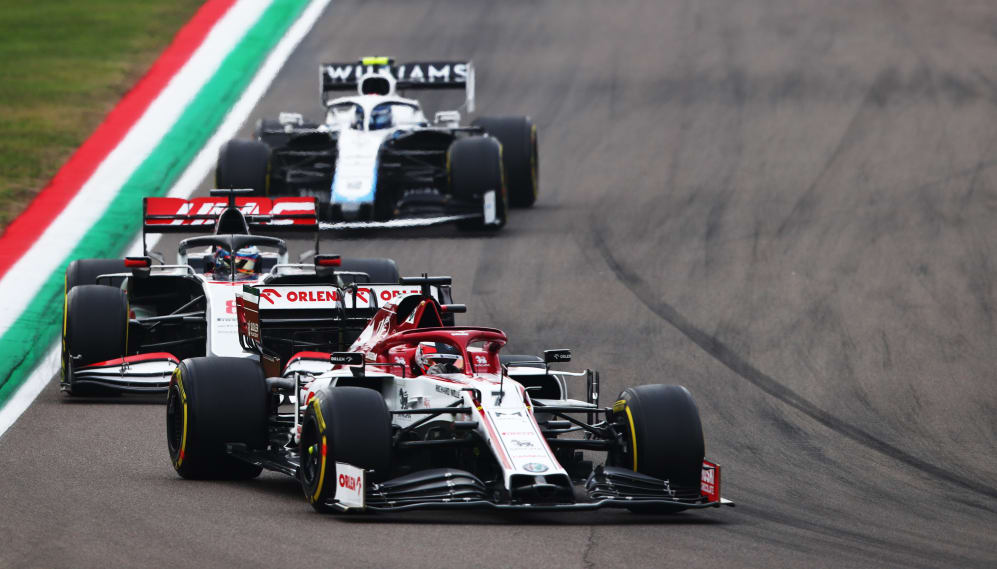 "It seems okay for a couple of laps but then it starts shaking your head crazily. And by the end I just got a massive headache. I told the team.
"I think they were like, 'We have nothing to fight for', so they boxed me."
READ MORE: Racing Point mechanic OK after being hit during Stroll pit stop at Imola
However, Magnussen conceded that his hopes for a first points score since the 2020 Hungarian Grand Prix were dashed right after that Lap 1 spin, which came as Vettel tapped the rear of his car with his Ferrari going through the hairpin.
"I mean, I was spun around at the start and that was really the end of it. I lost so much time getting back on track," he said.
The stewards decided no investigation was necessary for the impact, but the source of Magnussen's frustration was a lost opportunity to score points.
He said: "The pace was really good actually; we had much better pace than we had expected. Even with the upshifts that were costing us around half a second a lap, it was quicker than we expected, so frustrating again."
READ MORE: Magnussen 'absolutely' deserves a seat in F1 after leaving Haas, says Steiner
Magnussen is on one point for 2020, ahead of only the Williams pair in the standings, with four races left to go before his time with Haas – and perhaps Formula 1 itself – comes to an end.