Mazepin hits out at criticism from Schumacher family after Haas drivers clash at Zandvoort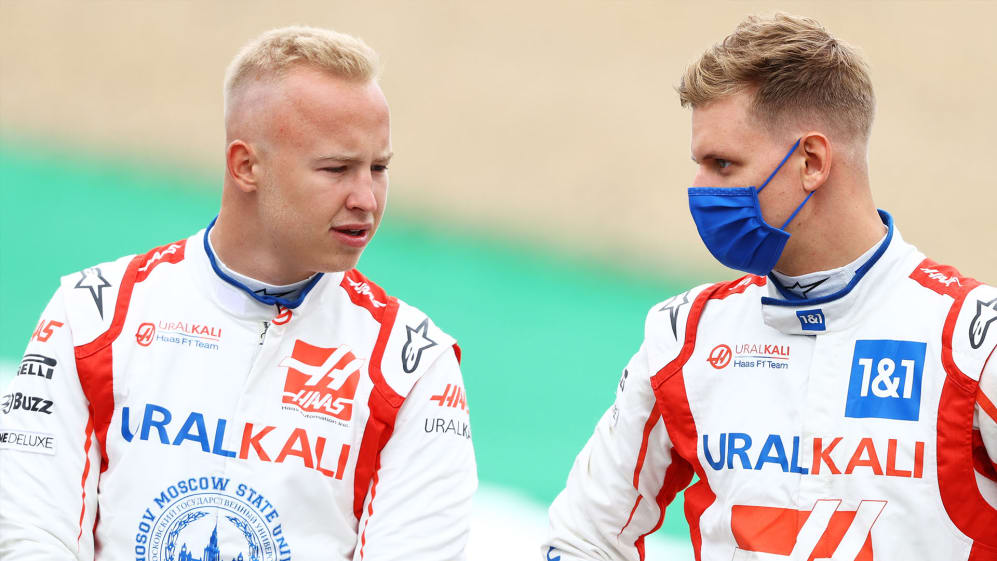 Haas drivers Nikita Mazepin and Mick Schumacher have denied that they've been handed out rules of engagement by Team Principal Guenther Steiner, following a pair of on-track incidents between the two drivers at last weekend's Dutch Grand Prix, and with tensions in the team appearing to mount.
Mazepin was left unhappy after qualifying at Zandvoort when he felt that Schumacher had disobeyed team running order rules by getting ahead of Mazepin in Q1 – a charge Schumacher categorically denied – while in the race, Schumacher was then upset by an aggressive defensive move on the straight from Mazepin at the end of the first lap.
READ MORE: 'He wants to be in front of me at any cost' says furious Schumacher after Lap 1 clash with Mazepin
Asked at Monza ahead of the Italian Grand Prix if Steiner had spoken to the pair about their conduct, Mazepin replied: "He has, and good to know that I'm not in the bad books, so that's positive. But I want to respect the privacy of the discussions, those were closed and I don't think it would be comfortable for all parties if it was an open discussion, so I'll keep it in that [way]."
Asked if the rules of engagement have changed between them, meanwhile, Mazepin replied: "They have not, because we've deemed that I have not broken any sort of rules or violation within the FIA Sporting and racing regulations, and therefore I think we're going to work as a team to try and fix that.
"What the rules say in the book," added Mazepin, "is that unless a significant portion of the car behind is side by side to you, you are not [obliged] to leave a car width and you're entitled to make a move from the left to the right because you're still in front and you can make your position safely.
"That's been the case for many, many years and I respect [that] and I'm going to keep doing so… But perhaps sometimes you need to lift when you see that there is a bollard in front of you instead of damaging your car, but we'll see."
The last comment appeared to refer to the incident with Schumacher in the Dutch Grand Prix.
READ MORE: F1 Sprint, driver market reaction, and the tifosi's return – 5 fascinating storylines ahead of the Italian GP
Mazepin's comments were later put to Schumacher himself, who said in response: "We're discussing internally and I think everything's been said from each party and I'm sure that hopefully we'll find the right solution and the right way out of it… As of right now, I don't think [the rules of engagement have changed]. Hopefully we'll be able to race just as we do up to now."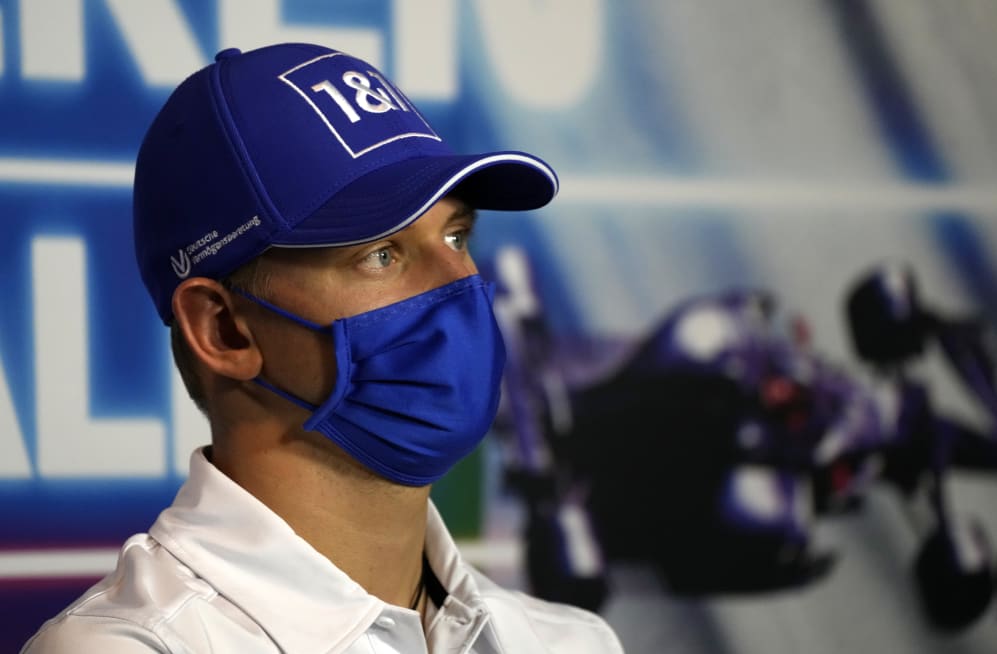 However, when alleged comments made by Schumacher's former F1 driver uncle Ralf Schumacher were put to Mazepin – with the former Williams and Toyota racer reported as saying after the incident in the Dutch Grand Prix that "with actions like this, Nikita has no place in Formula 1" – Mazepin responded: "There's a very interesting phrase regarding opinions in the English language to do with that.
BUXTON: Mercedes had to promote Russell – but Wolff now faces one of the biggest challenges of his career
"To me, I obviously respect opinions, because everyone's got them but it just seems like he's obviously protecting his family, and what can I say. If his family needs protection in Formula 1, then I'm more than happy to listen to those things."