Mercedes aiming to be net carbon zero by end of 2020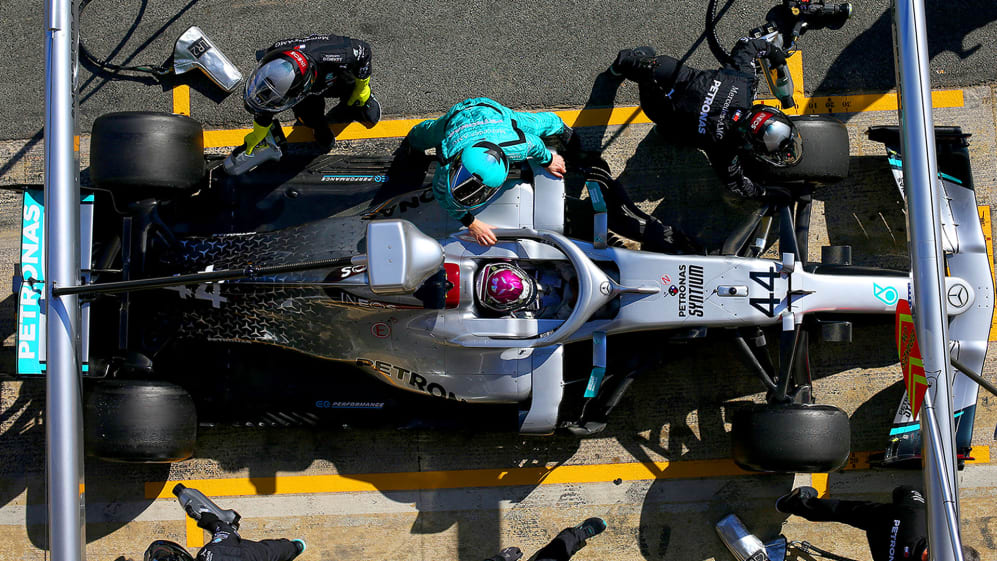 Mercedes stunned the F1 paddock in 2020 pre-season testing by unveiling their innovative Dual Axis Steering system – and the Silver Arrows are looking to innovate off-track this year too, as they announced plans for the team to have a net-zero carbon footprint by the end of 2020.
Mercedes' plans involve ramping up the use of renewable energy at their Brixworth and Brackley bases, as well as eliminating single-use plastics from their catering, and selecting hotels for team stays which share a similar low-impact ethos.
READ MORE: Formula 1 announces plan to be Net Zero Carbon by 2030
As a result of the changes, the team will aim to halve their CO2 emissions from around 20,000 tonnes in 2018 to 10,000 by 2022, with those remaining emissions then offset.
"Sustainability is very important to me personally," said Mercedes' six-time champion Lewis Hamilton, who sold his private jet last year to reduce his carbon footprint, and who switched to a plant-based diet in late 2017. "I've become more and more aware of the environmental issues we're facing around the globe and I just want to have a positive impact and try to play my part in it.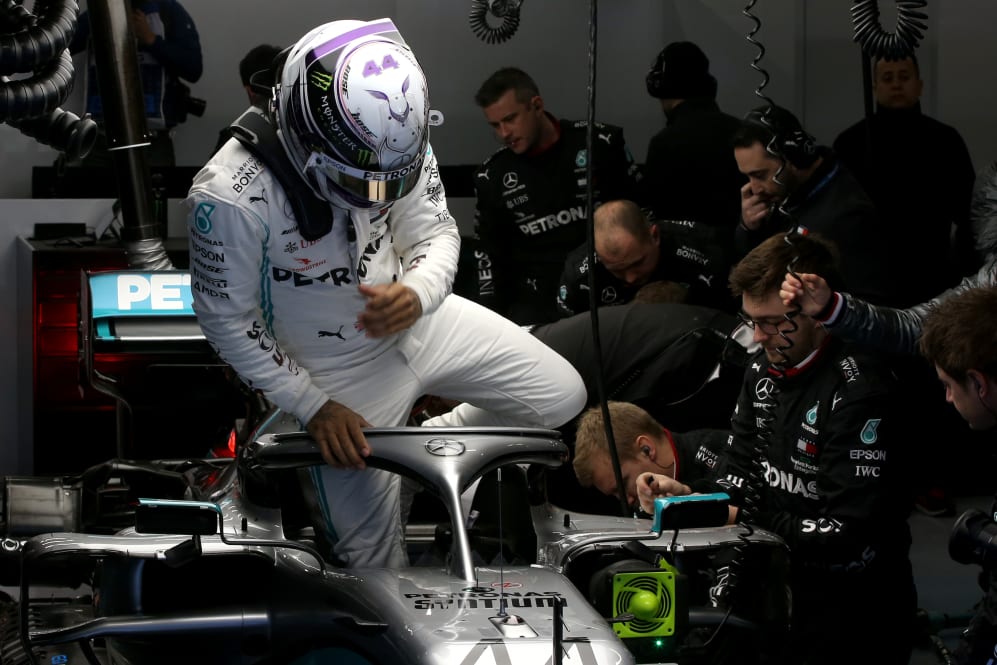 READ MORE: How Formula 1 will lead the charge to use biofuels
"I've changed the way I travel and started offsetting my flights, and I've started to drive both plug-in hybrids and all-electric Mercedes vehicles," he added. "I've also put sustainability at the heart of other ventures I'm involved in, such as my new clothing collection with Tommy Hilfiger. It's great to see that Mercedes is taking responsibility for sustainability and that the entire Mercedes family is making huge efforts to tackle the issue; I hope I can make a meaningful contribution to that transformation as well."
Speaking about Mercedes' plan, Team Principal Toto Wolff said: "We want our motorsport platforms to be a case study for the rapid and open-minded implementation of innovations for a more sustainable future. That goes from the hybrid and battery electric technology in our race cars, to our daily business practice at the racetrack and in our production facilities. We want to be at the forefront of this change."
Mercedes' announcement is part of a growing drive for sustainability in the sport, with Formula 1 announcing last year its plan to be net carbon neutral in 2030, with all F1 events set to be sustainable by 2025.