Mercedes have 'moved mountains' to sort reliability issues, says Hamilton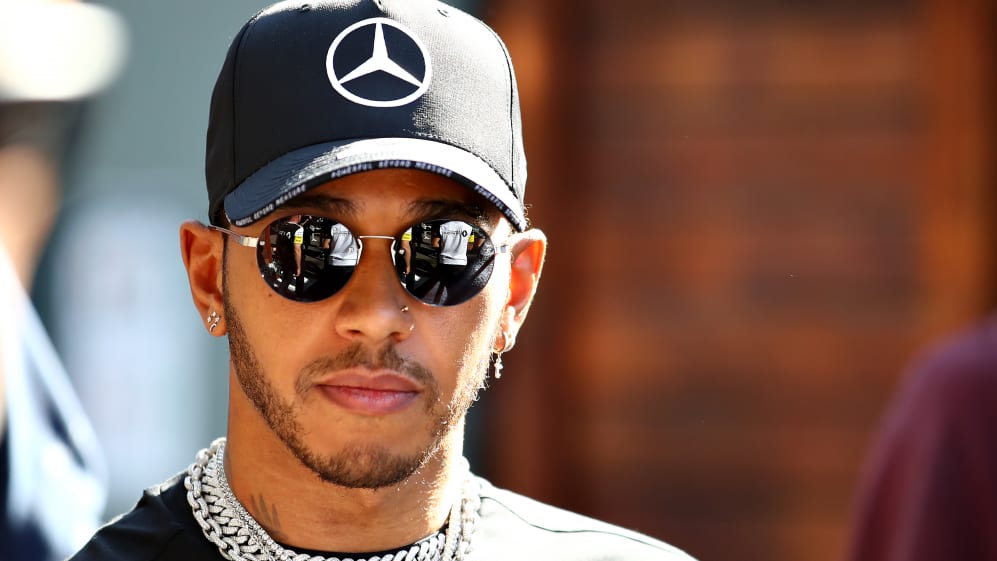 Mercedes may have ruled the roost at pre-season testing in Barcelona. But despite setting both the quickest lap time of the two weeks and clocking up the most mileage, the Silver Arrows were hampered by issues with their power unit – issues which, according to Lewis Hamilton, the team have been moving mountains to try and rectify ahead of the start of the 2020 season.
Both Hamilton and team mate Valtteri Bottas suffered failures that curtailed their running in Barcelona, with Hamilton forced to stop out on track midway through Week 2 with what Mercedes deemed an 'oil pressure anomaly'.
READ MORE: Exploring the suspension layouts that could give Mercedes and Red Bull the edge
And asked in the press conference ahead of the Australian Grand Prix whether he was feeling confident about the first race weekend of the season, Hamilton couldn't help but express some doubts.
I truly believe in all the hard work the team have done. We're hoping we start off on the right foot
"I don't really ever use the word 'confidence'," said the six-time champion. "We've worked as hard as we could [since pre-season testing]. The days went well while we were in Barcelona. We did leave with reliability issues, which I know the guys have been trying to move mountains over the last couple of weeks [to fix], trying to make sure we arrive in the best shape possible.
"I truly believe in all the hard work they have done, so we're hoping we start off on the right foot."
Bottas, too, was clearly concerned, but told the media that Mercedes' fixes would theoretically allow them to run with maximum power at Melbourne without running into problems.
"We had some issues, yes, we looked into them and fixed them the best we could, so we can run here with as much power as we can without reliability issues," he said. "We got some good learnings from [looking into the issues]. I feel confident and I really trust the team. Obviously, we'll find out as the season goes on.
"It is quite normal that in testing not everything is at 100 per cent and we find some issues," Bottas added. "That's better than finding them in the first race."
With Mercedes' concerns over reliability allied to rumblings in the paddock that the team may face a protest from rivals over their innovative Dual Axis Steering system (which the team debuted at pre-season testing) the first race of 2020 could be an anxious one for the Silver Arrows as they begin their title defence.