Mercedes won't change strategic approach for Russian GP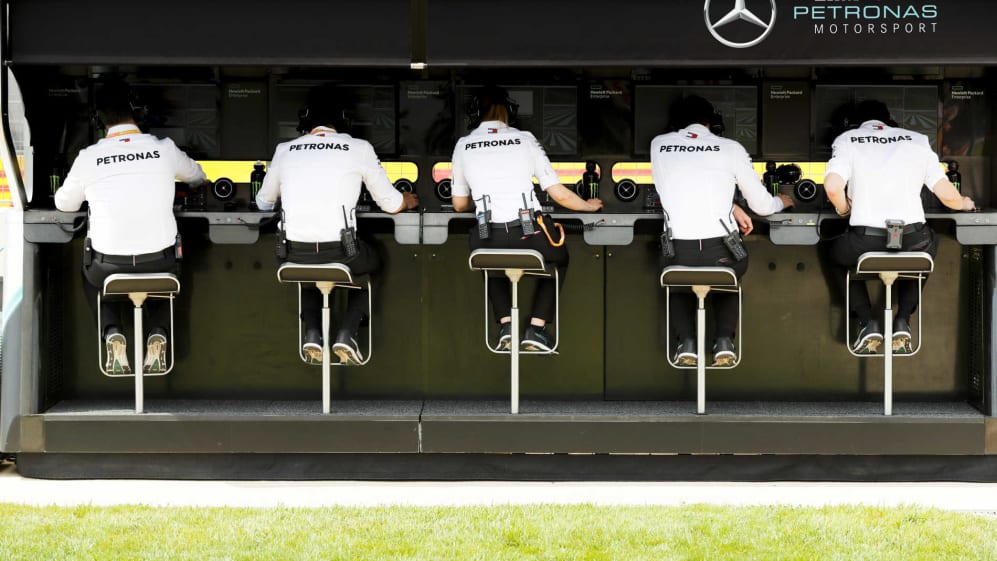 Strategy was the major talking point in Singapore. Sebastian Vettel got it spot on and was catapulted into a winning position. Mercedes got it wrong and missed out on a podium. Unsurprisingly, ahead of the race in Russia this weekend, the Silver Arrows faced questions on their approach...
Last time out in Marina Bay, Mercedes opted to run Lewis Hamilton and Valtteri Bottas long in the opening stint, with Hamilton - who had been running second, behind race leader Charles Leclerc - being undercut by eventual winner Sebastian Vettel and Max Verstappen as a result.
Jolyon Palmer's Analysis: Singapore and the art of undercutting
It'd be a brave man who puts his house on any one on these three teams
A disappointed Hamilton, who finished fourth, said after the Grand Prix that he felt he 'could have easily won' if Mercedes had opted for the undercut approach he said he'd pushed for ahead of the race.
So having dissected what happened in detail in the days that followed, will the Silver Arrows be more aggressive in Sochi?
Trackside Performance Analysis: Standing on the anchors at Sochi's Turn 13
"Not necessarily," said Mercedes tech chief James Allison. "I think everybody tries to play the strategy like a game of poker. You try to line the odds up in your favour, you can't make the winning move at every turn – you just try to do the thing that, nine times out of 10, is going to play out correctly.
"And that's not really a matter of aggression or being passive, it's just trying to figure out what is the best likely outcome," he explained.
Part of the problem for the strategists in Singapore was the power of the undercut, which Ferrari's Laurent Mekies said 'surprised everybody'.
"The thing that surprised Laurent also surprised us, which is just the dramatic power of the undercut," said Allison. "Had we better anticipated that, it would've been clear also to us [to stop as early as Vettel]," said Allison.
Leclerc tells himself to 'shut up' after Singapore radio outburst
As for Russia, it's anyone's game, and all bets are off according to Allison - even though Mercedes have won every Russian Grand Prix to date.
"We were taken aback by the pace of our competition [in Singapore]," he explained. "It's an annoying business, Formula 1. You can think you're going to be good and find that you get a whipping..."