Feature
MONDAY MORNING DEBRIEF: How cunning strategy allowed us to see Ricciardo back at his best in Mexico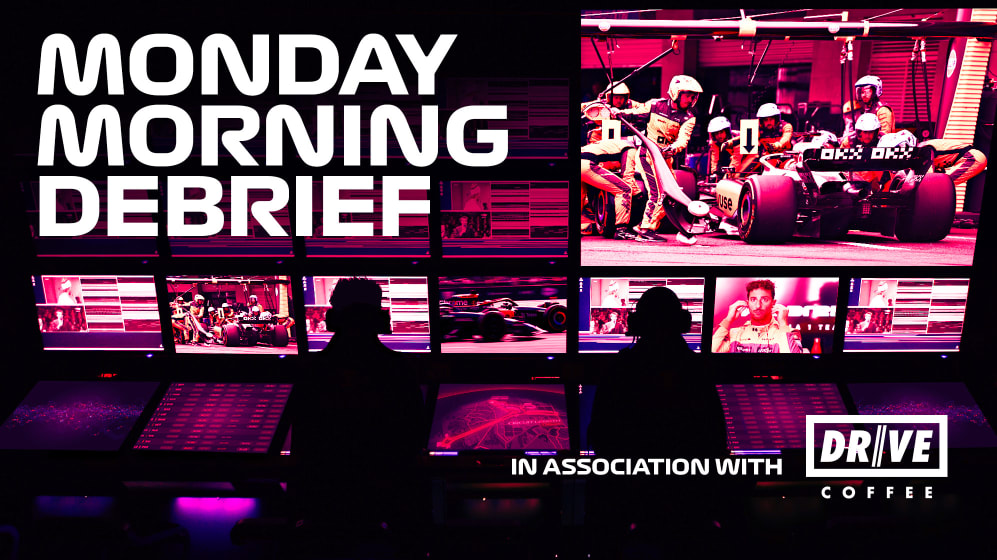 Daniel Ricciardo burst out of his desperate 2022 doldrums in Mexico with a sparkling drive to seventh in his McLaren – the leading finisher behind the usual top three teams – that echoed his great days.
Running long enough on his initial medium tyres that he was able to get onto the soft tyre for a shorter second stint, he was able to use the extra grip to pull passing moves in very quick succession on Valtteri Bottas's Alfa Romeo, team mate Lando Norris and the Alpines of Fernando Alonso and Esteban Ocon. That combination of tyre conservation, pace and formidable late attack was so reminiscent of his best drives in his Red Bull days.
But it was also aided considerably by how the strategy game fell.
READ MORE: 'I wish it was like this more often' – Ricciardo delighted with P7 finish as he explains Tsunoda crash
Pre-race, no one was quite sure if the quickest way to run this race would be to stop once or twice. It all depended upon how heavy the tyre degradation would be on a track which can vary wildly in its surface temperature and grip. The race began hot but the temperature very quickly dived, allowing the soft and medium tyres to work much better. The degradation rate was relatively light, making the one-stop the fastest way.
Had it been a two-stop, there would not have been a way for Ricciardo to so significantly offset himself from most of the field in the timing of the tyre stops.
From his 11th place grid position he ran the early laps 13th, between Zhou Guanyu's Alfa and Sebastian Vettel's Aston Martin. But he had better pace than the Alfa and after passing it under DRS on Lap 11, he proceeded to pull away from it. His combination of pace and tyre usage, while regularly lifting and coasting to keep the brakes alive (which everyone was having to do) was excellent in this stage of the race and he was quickly over 4s ahead of Zhou and gradually extending further.
That meant Ricciardo was under no undercut threat from behind and so could run as long as possible. The longer he ran, the better his chances of being able to get onto the soft tyres rather than the much slower hards. That temperature drop had increased the competitiveness of the soft and reduced that of the hards. But the softs only had a feasible range of around 30 laps – meaning you'd need to run for around 40 laps on your starting tyre if you were to avoid the hards for the second stint.
Ricciardo knew what the task was and set about making it work.
READ MORE: What the teams said – Race day in Mexico
By contrast, a few places ahead, team mate Lando Norris was in a big battle with Pierre Gasly's AlphaTauri. As soon as there was a gap to drop into, McLaren brought Norris in to thwart any AlphaTauri undercut attempt. This was only Lap 31 though, with 40 laps still to go.
Because of this, Norris was obliged to take the hards for his second stint. Ricciardo was able to stop 14 laps later – re-joining two places behind Norris but on much faster tyres; not only newer but two compounds softer. In between them was Yuki Tsunoda's AlphaTauri, also on old tyres.
This was working perfectly for Ricciardo in that, bunched up not far ahead of him, were five closely-spaced cars, all on harder and older tyres than him, all potentially there for the taking. The performance difference between Ricciardo's new softs and Norris's old hards was over 1s per lap.
Ricciardo was quickly onto Tsunoda and on Lap 52 dived down his inside at the unconventional spot of Turn 6. Tsunoda turned in, not expecting the McLaren to be there, they interlocked wheels and Tsunoda was pitched out of the race with broken suspension. Luckily for Ricciardo, the McLaren was undamaged. But he would be taking a 10s penalty for the incident.
FACTS AND STATS: Verstappen sets new season records for points and wins
Shortly after, he was lapped by Lewis Hamilton and Sergio Perez. He was able to hang onto Perez – who was on medium tyres 22 laps older than Ricciardo's softs – and thereby use DRS on occasion to tow him closer to Norris, who under team instruction backed off to allow Ricciardo passage in his chase of Bottas and the two Alpines.
So Ricciardo's uncompromised strategy – born of having no undercut pressure – had now put him ahead of his strategy-compromised team mate. But he wasn't finished yet. The aim now, within the 15 remaining laps, was to pass the Alfa and two Alpines – and pull out a further 10s.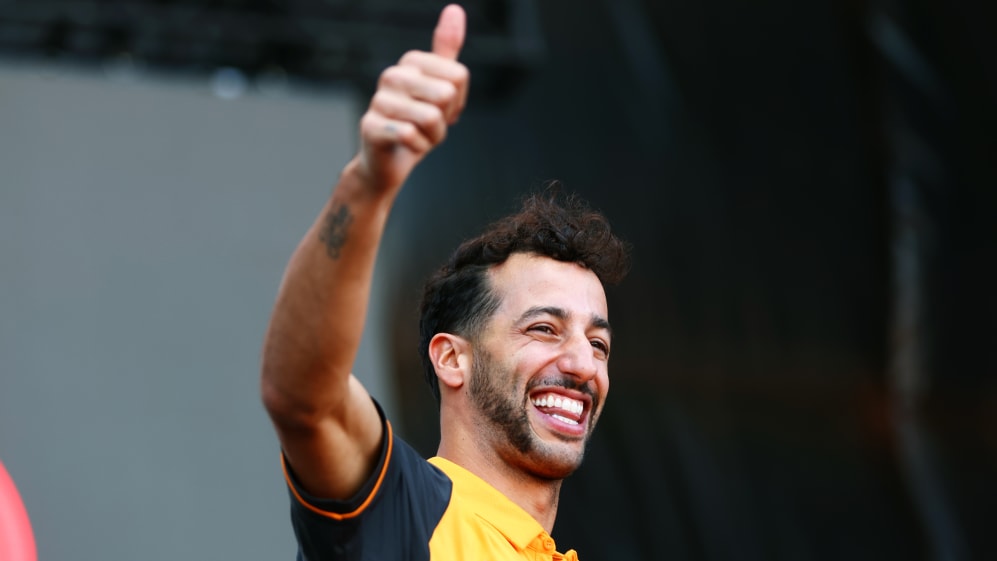 On his old tyres Bottas was easily picked off, Ricciardo going past the Alfa with the aid of DRS at the end of the straight. As Alonso encountered a sudden power loss, so he was easy prey for both Ocon and Ricciardo, who passed him as one on the pit straight. Which left only Ocon to pass of that original five-car group he was chasing – and he put a DRS move on him the following lap before then pulling out 14s on the old-tyred Alpine in the remaining nine laps.
Norris afterwards was philosophical. "We covered Yuki a bit too early on the hard tyre. Daniel was in the lucky position that he could just stay out and do whatever he wanted. I've had that at other races such at Monza. We had that plan at the beginning, if someone was in that position – and Daniel was that guy."
HIGHLIGHTS: Watch as Verstappen dominates to take historic win in the 2022 Mexico City Grand Prix
A delighted Ricciardo afterwards acknowledged that the scenario had been considered pre-race. "We kind of had the plan: if we were tail-end of the group there might be opportunities, especially if others came in early. I wasn't incredibly rapid on the medium but had good tyre deg and we had confidence to go long. We definitely talked about it."
It was great to see a flash of the real Ricciardo.