'Most people would like to be in my car' – Verstappen insists he's not frustrated at gap to Mercedes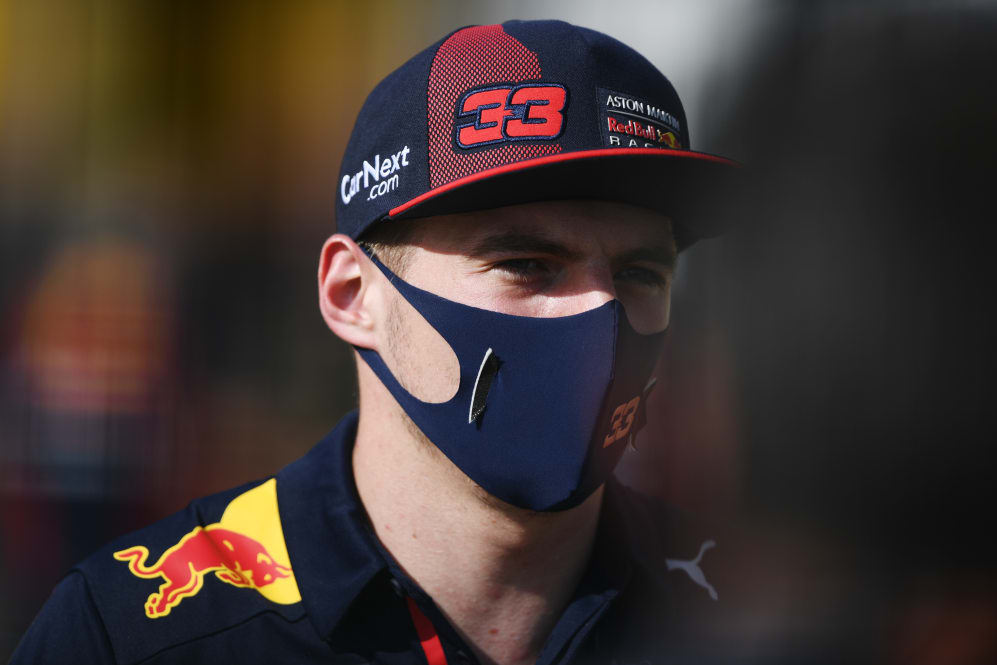 Mercedes have won four races out of four so far this season, with Max Verstappen having finished three times on the podium without ever having looked like genuinely challenging for victory on pace alone. But on Thursday the Dutchman moved to rubbish any suggestion that he was becoming disheartened with the performance of the Red Bull compared to the Silver Arrows.
Having finished a close second to Lewis Hamilton at last weekend's British Grand Prix following Hamilton's late-take tyre issues, Verstappen was asked in the lead up to the 70th Anniversary Grand Prix whether he was beginning to get frustrated at not being able to challenge for wins on pure pace against the might of the Mercedes.
"I'm not frustrated," Verstappen replied. "I just accepted the situation we are in, so I'm just trying of course to make the best of that. It's also not a very frustrating position to be in. I think a lot of people would like to be in my car. We're still fighting for podiums, so I don't understand why people straight away think I'm super frustrated or anything.
READ MORE: 'No guarantee Verstappen would have got to the end', say Red Bull as they stand by pit stop decision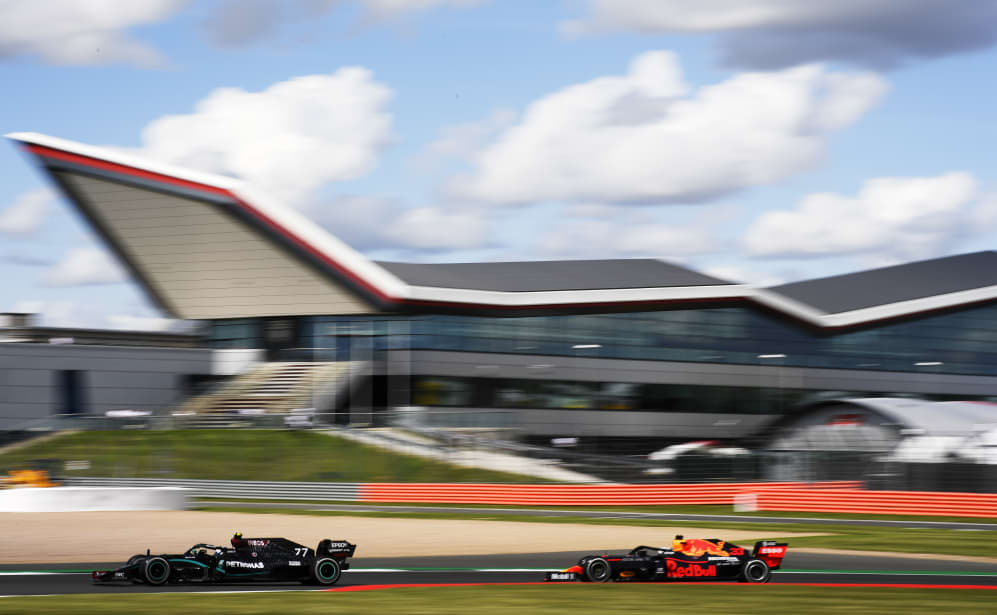 "It's still, I think, a great position to be in. Much better than driving in last, I can tell you that. We just keep pushing and keep trying of course to make it better, the overall pace of the car.
"But Mercedes are doing an incredible job, and you also have to accept that," he added. "That doesn't mean that I don't want to beat them. Every opportunity I will get in the coming races where there is a chance, I will of course go for it and try to beat them."
READ MORE: Red Bull boss Horner defends Albon after 'unwarranted and unfair' criticism
Verstappen was also asked whether he felt that Hamilton's superiority this year – the Briton currently with a 30-point gap over team mate Valtteri Bottas, having won the last three races in a row – was bad for the sport.
"He's doing a great job," replied Verstappen. "He's beating his team mate, so when you're beating your team mate with that car, you're winning the race. I think it's as simple as that."
Verstappen's second place at the British Grand Prix, as Valtteri Bottas failed to score, meant the Dutchman closed to within six points of the Finn's second place in the drivers' standings going into this weekend's 70th Anniversary Grand Prix at Silverstone.