Feature
NEED TO KNOW: The most important facts, stats and trivia ahead of the 2023 Belgian Grand Prix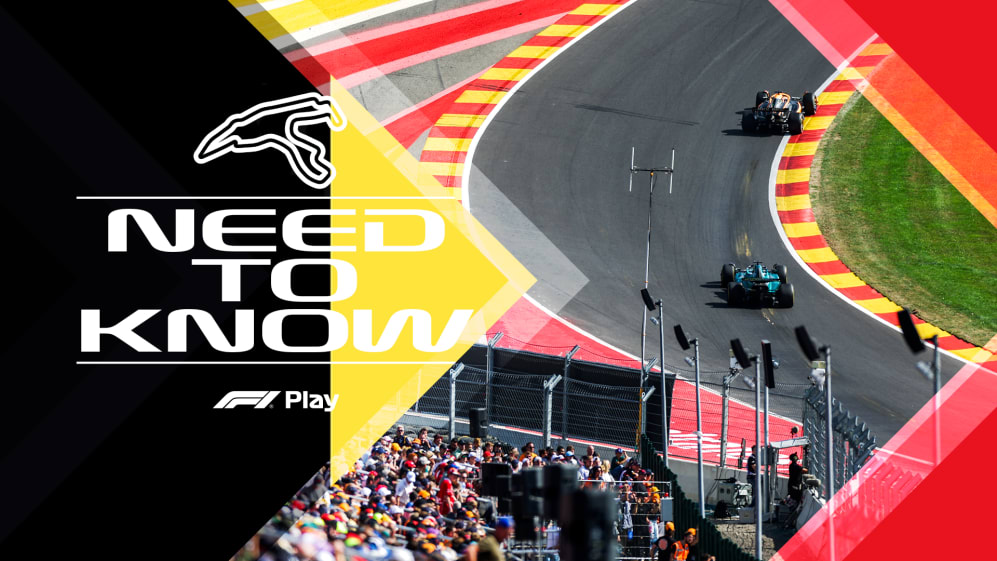 It's time for the final round before the summer break as the F1 paddock rolls on to Belgium for another Sprint event. Ahead of the weekend, Need to Know is your all-in-one guide with stats, trivia, insight and much more. You can also see how fans have voted using our F1 Play predictor game.
The action will kick off with FP1 and qualifying on Friday July 28, followed by the Sprint Shootout and Sprint on Saturday July 29 and the main event itself, the Belgian Grand Prix, on Sunday July 30.
MONDAY MORNING DEBRIEF: No points but plenty of positives from Ricciardo's first race back
Vital statistics
First Grand Prix – 1950
Track Length – 7.004km
Lap record – 1m 46.286s, Valtteri Bottas, Mercedes, 2018
Most pole positions – Lewis Hamilton (6)
Most wins – Michael Schumacher (6)
Trivia – Spa is the longest circuit on the current F1 calendar
Pole run to Turn 1 braking point – 165 metres
Overtakes completed in 2022 – 126
Safety Car probability – 63%*
Virtual Safety Car probability – 25%*
Pit stop time loss – 18.57 seconds
*From the last eight races in Belgium
FAN VIEW: That Lewis Hamilton hope from Saturday at the Hungaroring was quickly extinguished on Sunday and very few people can see past another Max Verstappen cruise in the forests of Belgium. More than 95% of F1 Play gamers believe he'll claim a 13th consecutive race win for Red Bull at one of his favourite tracks.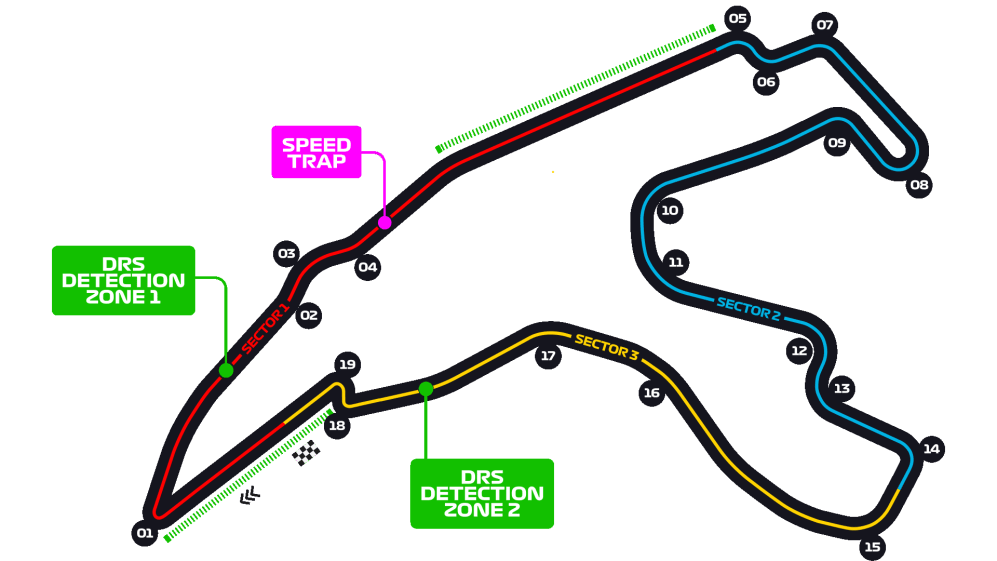 The driver's verdict
Jolyon Palmer, former Renault F1 driver: Spa is a really nice flowing circuit. It's always a trade-off between downforce levels. Do you go low downforce for the first and third sector? Or do you put on some downforce for the middle part of the lap?
You've also got to think about how raceable you want your car to be on Sunday, because if you prioritise the middle part of the lap, it can help you in qualifying on Saturday, but you might be a sitting duck on the straights.
READ MORE: Emotional Horner says beating McLaren's long-standing victory record means 'so much' to Red Bull
The start of the Grand Prix is always crucial. Being on pole is not necessarily the magic bullet here given that you can get out-dragged along the lengthy Kemmel Straight towards Les Combes on Lap 1.
It's the longest lap on the calendar in terms of distance and it feels it as well. You're going a long way away up the hill to Les Combes, and then that's where your flow starts for the lap, through the right-left-right down the hill.
Probably the biggest challenge, or the most exhilarating part, is Pouhon, which is flat or right on the edge of it in the current-spec cars. But again, in race conditions, it can be a little bit trickier.
Then you need to get your braking right for the Bus Stop, which is the easiest place to mess up the lap. You think you're a hero and then you just overcook it on the brakes for the final corner and the whole thing goes to pot. You can't be cautious either. It's the one that can make or break your lap.
Last five Belgian GP pole-sitters
2022 – Carlos Sainz (Ferrari)
2021 – Max Verstappen (Red Bull)
2020 – Lewis Hamilton (Mercedes)
2019 – Charles Leclerc (Ferrari)
2018 – Lewis Hamilton (Mercedes)
HIGHLIGHTS: Watch the action from a tense Hungarian GP as Verstappen and Red Bull make history
Last five Belgian GP winners
2022 – Max Verstappen (Red Bull)
2021 – Max Verstappen (Red Bull)
2020 – Lewis Hamilton (Mercedes)
2019 – Charles Leclerc (Ferrari)
2018 – Sebastian Vettel (Ferrari)
FAN VIEW: Verstappen didn't claim pole in Hungary, but that hasn't stopped F1 Play gamers from backing him to be the fastest over a single lap at Spa this weekend. The Dutchman described his RB19 as a 'rocket ship' after the race on Sunday, and more than 80% of gamers expect him to be lightning again here.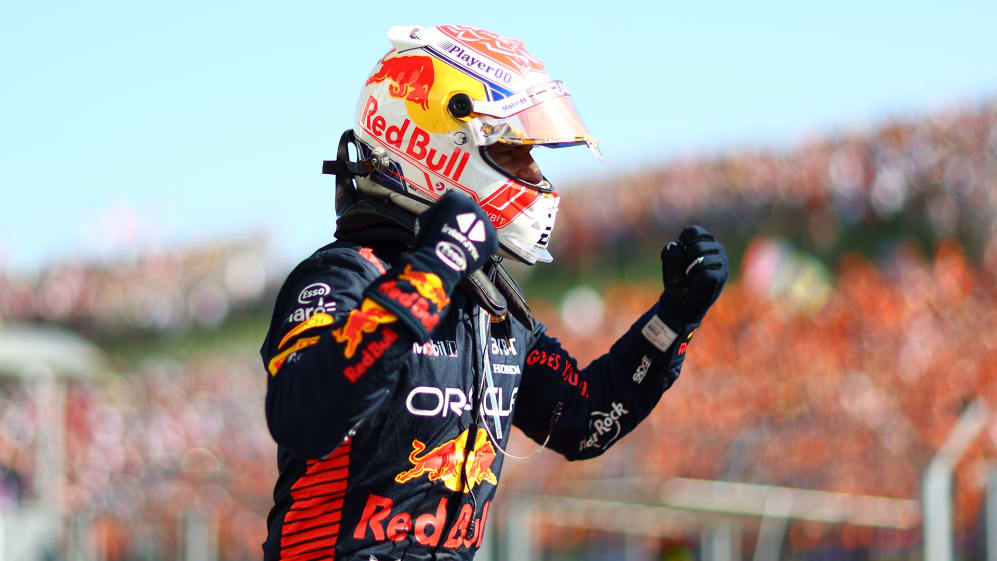 Strategy and set-up keys
Bernie Collins, former Aston Martin F1 strategist: Belgium marks the final F1 race before the now-traditional summer break, meaning one more test for the drivers and teams ahead of their well-earned holidays – and there are plenty of elements to keep the field on their toes around the Spa-Francorchamps circuit.
After visiting the tight and twisty Hungaroring, the fast, flowing Spa offers more opportunities for overtaking, while a very effective tow between Turn 1 and Turn 5 can make all the difference in qualifying – although the long lap means teams need to be careful with their run plans.
READ MORE: 'What we've been doing is unbelievable' – Verstappen hails 'incredible' moment as Red Bull make history with F1 victory sequence
This part of the track is also crucial at the start of the race. A short run from the starting grid to La Source means the initial launch is not as important as usual, but switches of position are often seen as cars tuck into the slipstream behind the leader on the long run to Les Combes.
As touched on, Spa is the longest lap on the F1 calendar, with 19 wide-ranging corners making up the layout. While that means there is generally more time to react to an incident and make a pit stop call, if for whatever reason a team misses the chance to box, there's a long wait to correct it.
As an example, if a driver thinks it's nearly time for intermediate tyres on a drying track, waiting one more lap could be very costly, or the other way around. It's a similar situation if a tyre is degrading and a switch needs to be made.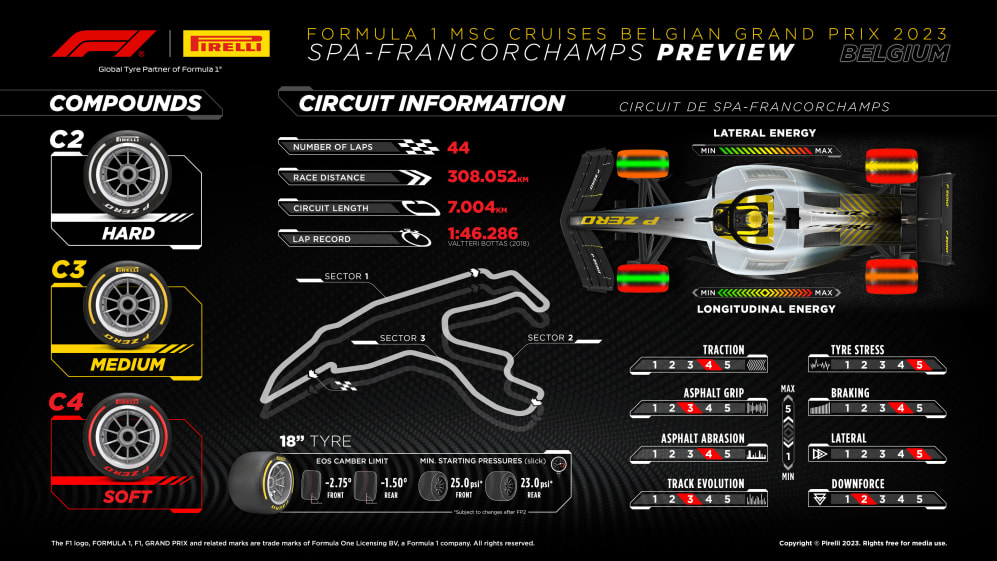 With inclement weather conditions forecast, the potential to be on slicks and intermediates/wets at different times this weekend is high. But in the past, we have often seen only one part of the 7.004-kilometre track being impacted by rain, and the radar can be hard to read and predict.
Due to the circuit length, there is no in-lap at the end of the race. The in-lap is often used as margin for car fuelling, as lots can be saved on the final run back to the pits, but here there is no margin available. If the Safety Car does not appear and teams have planned for one, the fuel will need to be saved before the finish.
READ MORE: 'We've proved some people wrong' – Defiant Norris happy with back-to-back podiums for McLaren
Finally, this weekend sees the Sprint format in play again, with Pirelli bringing their C2, C3 and C4 compounds for the packed schedule. In previous years the Grand Prix has been a multiple-stop race – given the second-lowest pit lane loss – with plenty to be won and lost on strategy.
FAN VIEW: A season which started with such hope for Ferrari has now turned sour. As reflected by F1 Play gamers, drivers Charles Leclerc and Carlos Sainz have fallen to podium outsiders after another miserable Sunday at the Hungaroring.
Current form
What more can we say about Max Verstappen and Red Bull so far this season? It's now an incredible seven straight wins for the reigning double world champion, while Red Bull are revelling in that McLaren-beating record of 12 in succession.
Heading to Spa, the Milton Keynes operation will be pushing to further extend that marker to 13, with Verstappen also edging closer to the most wins in a row for a driver in F1 history – the nine achieved by Sebastian Vettel during the 2013 campaign.
READ MORE: Hamilton says first-lap slump in Hungary 'didn't matter' as Mercedes remain 'long shot away' from race win
However, it was not all plain sailing for the dynamic duo in Hungary last time out, with Verstappen describing himself and Red Bull as "all over the shop" amid car balance struggles, opening the door for Lewis Hamilton and Mercedes to take pole.
Normal service resumed on race day as Verstappen surged into the lead at the start and never looked back, but McLaren built on the pace displayed in Austria and Britain to emerge as Red Bull's main rivals once more and confirm they are a force to be reckoned with for the remainder of the season.
Hamilton and to settle for P4 after his pole-grabbing efforts, crossing the line behind Verstappen, Lando Norris and the recovering Sergio Perez, leaving the seven-time world champion to declare that, despite the positive signs, Mercedes remain a "long shot away" from triumphing in normal circumstances.
There will be bigger questions at Ferrari and Aston Martin, though, given their anonymous showings over one lap and in race trim, while Alpine will be hoping the visit to Belgium finally yields a clean weekend after back-to-back double retirements.
FAN VIEW: The McLarens have gone from being strong points contenders to podium big guns in the space of a month. Aston Martin, meanwhile, have gone in the opposite direction with Fernando Alonso and Lance Stroll now merely looking very likely to crack the top 10 rather than any bottles of bubbly, as per F1 Play voting.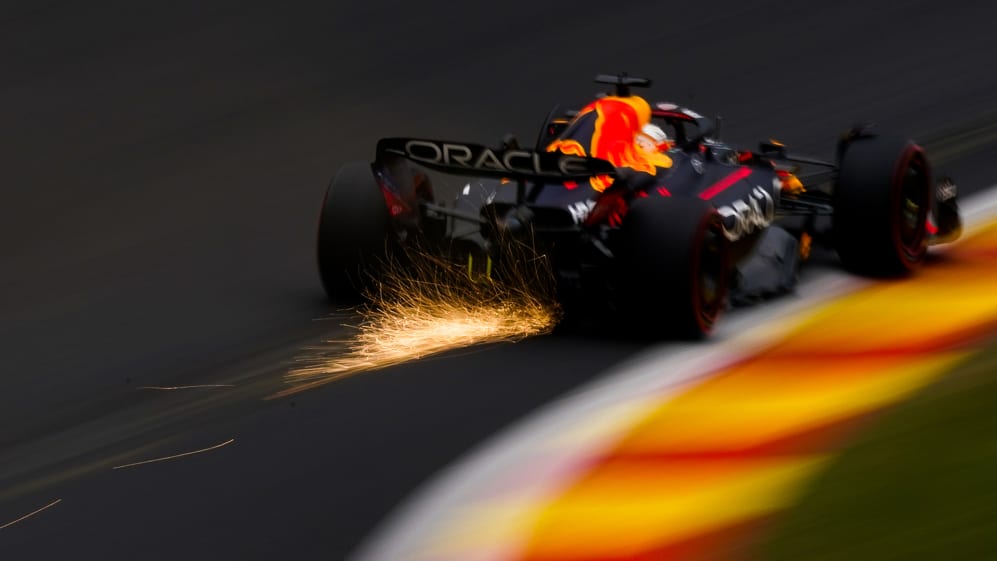 Iconic moment
Another classic venue on the F1 calendar, there are plenty of dramatic moments and epic overtakes to choose from when it comes to the Belgian Grand Prix. This time, we're taking it back to the 2000 season...
Hunting down title rival Michael Schumacher, and after an earlier run-in, Mika Hakkinen pulled off one of the most iconic moves in F1 history by using backmarker Ricardo Zonta to his advantage at the exit of the Eau Rouge/Raidillon complex.
LIGHTS TO FLAG: Mika Hakkinen on his horrific Adelaide accident, beating Michael Schumacher, and life after F1
While Schumacher went to the left of the BAR-Honda, Hakkinen darted out of the double slipstream to the right, duly storming past both drivers under braking for Les Combes and taking a lead he would not relinquish.
What the magic move from various angles in the video player below...