New F1 rules in the 'sweet spot' for McLaren – but fans will be real winners, says Brown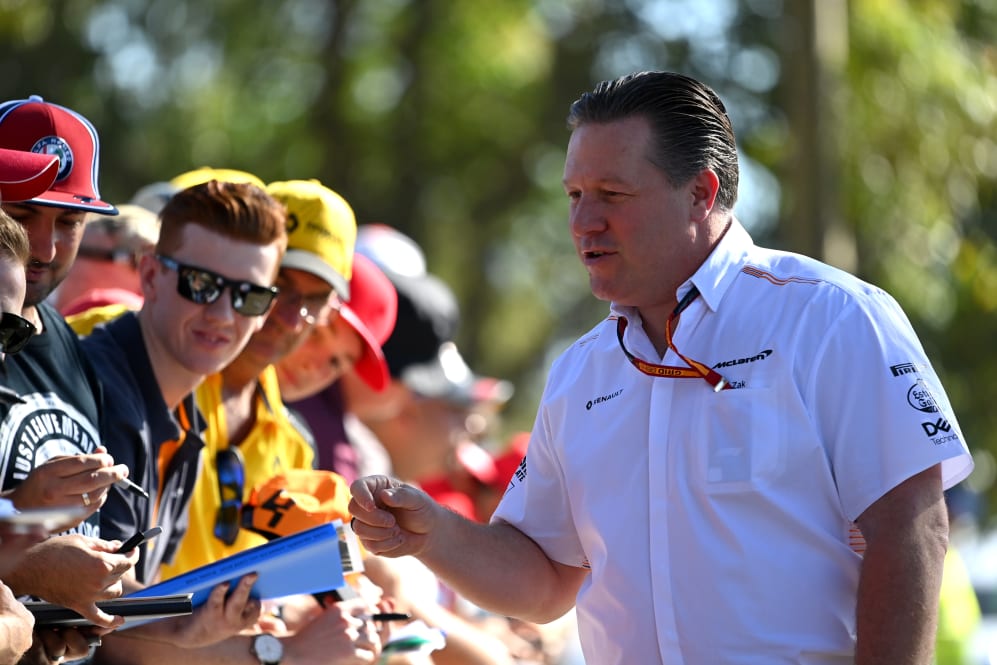 Formula 1, the FIA and the 10 F1 teams used the coronavirus-enforced downtime to good effect, taking the opportunity to agree on significant rule changes for the sport from 2021 onwards. And while McLaren Racing CEO Zak Brown couldn't deny that the new rules were a perfect fit for a team like his, the real winners, he believes, will be the fans.
The rules, announced in May, saw the original proposed cost cap of $175 million reduced to $145 million for 2021, decreasing to $140 million and then $135 million in the following two seasons – while new 'sliding scale' aerodynamic testing regulations, with the lowest-scoring team from a season afforded the most amount of testing time for the following year and vice versa, were also introduced.
READ MORE: The 2021 F1 cost cap explained – what has changed, and why?
Asked about the new rules on Formula 1's F1 Nation podcast, Brown said: "I am pleased for the outcome. I think the sport now is much more sustainable. I think it's going to make the sport much more competitive and ultimately the fans are going to be the winners.
"And I think if the fans win, the sport wins, because we'll have more fans, newer fans. That will drive television, that will drive countries wanting to have more Grands Prix, that will drive more sponsor partners wanting to join. So I think well done to the industry. It wasn't easy, not everyone was always on the same page but I think we've landed in a very good spot."
READ MORE: How F1's new sliding scale aero testing rules work – and what impact they will have on racing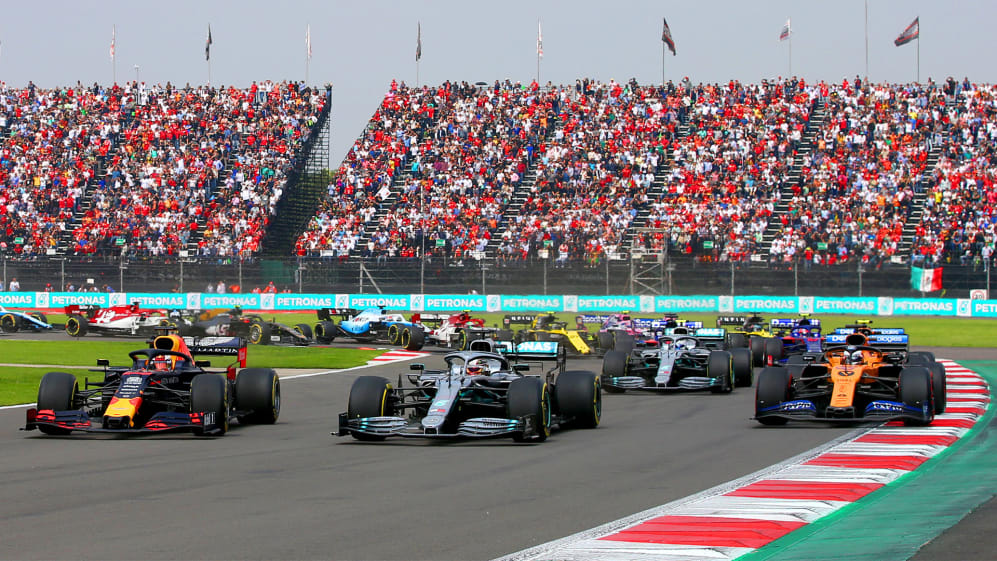 Brown might be expected to be happy, given that the higher-spending midfield teams like his, AlphaTauri, Racing Point and Renault are the ones who'll have to do the least adaptation to operate at the $145 million cap. But Brown believed that all 10 teams on the grid – and any future ones – would ultimately benefit from the changes.
"Where the rules have landed are right in the sweet spot of McLaren," Brown conceded, "but I think if I look at the top three spending teams, they have plenty of resource, so they'll have challenges in scaling back – but that's kind of a good problem to have, so to speak, so I think they'll remain as competitive as ever.
READ MORE: Ricciardo/Norris will be most exciting driver line up in 2021, says Zak Brown
"And then I think you're going to have three or four teams that now run in the budget cap, ourselves, Renault, Racing Point and I think AlphaTauri will also. And I think Red Bull, if I'm Dr Helmut Marko, I now have two teams and collectively, I can kind of spread my resources and create two equal teams, so I think they're a big winner out of this as well.
"And then I think it closes the budget gap for – I'm not sure if Sauber, Haas and Williams will run at the cap, but the difference between where they are today and where the cap will be will certainly be tighter. So I think everybody's really a winner at the end of the day, and it's going to make for fairer, more balanced competition."
McLaren are one of the teams to have suffered serious financial hardship during the coronavirus pandemic, having recently announced around 1,200 redundancies from the McLaren Group – with around 70 of those coming from the F1 side of the business – while McLaren are also understood to be considering a partial sale of the team.
You can listen to the full interview with Zak Brown on this week's episode of F1 Nation, which is available on Apple Podcasts, Spotify or your favourite podcast app. Alternatively, listen in full using the player above.
READ MORE: Why are McLaren considering a partial sale of their F1 team?