New record: Brazil 2019 trumps Monza 2008 for F1's youngest ever podium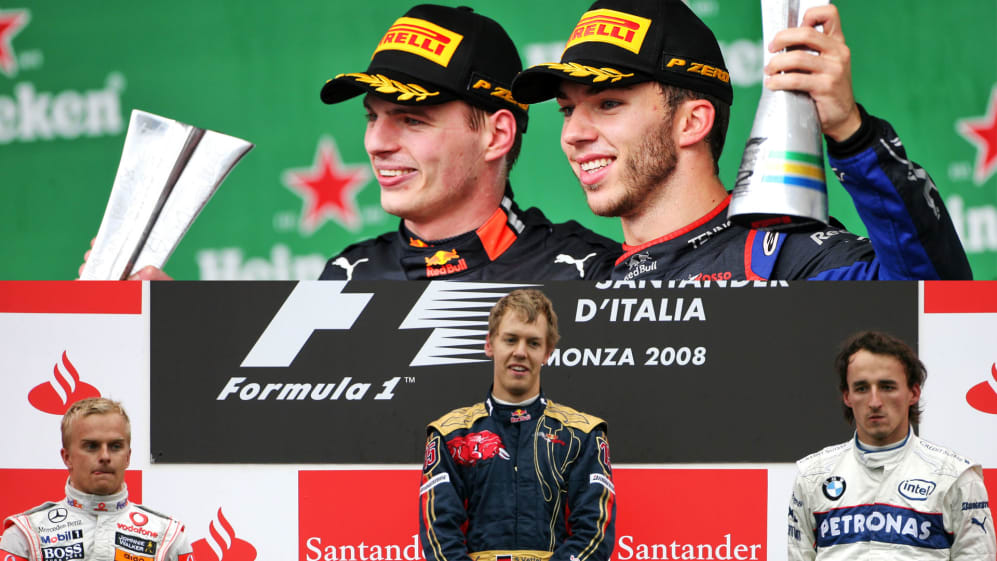 Once the dust had settled on a frantic Brazilian Grand Prix, it came to light that a significant new Formula 1 record had been established – that of the youngest podium in the sport's history, beating the previous record set 11 years ago at the Italian Grand Prix.
The combination of winner Max Verstappen, Toro Rosso's Pierre Gasly and McLaren's Carlos Sainz – the latter pair claiming their maiden top-three finishes in F1 – proved enough to establish the new record, with their average age of 23 years, eight months and 23 days.
That beats the previous record, set when Sebastian Vettel enjoyed his breakthrough victory for Toro Rosso at the 2008 Italian Grand Prix, and was joined on the podium by Heikki Kovalainen and Robert Kubica, the trio having an average age of 23 years 11 months and 16 days.
READ MORE: 'This is the best day of my life' says Gasly after stunning Brazil podium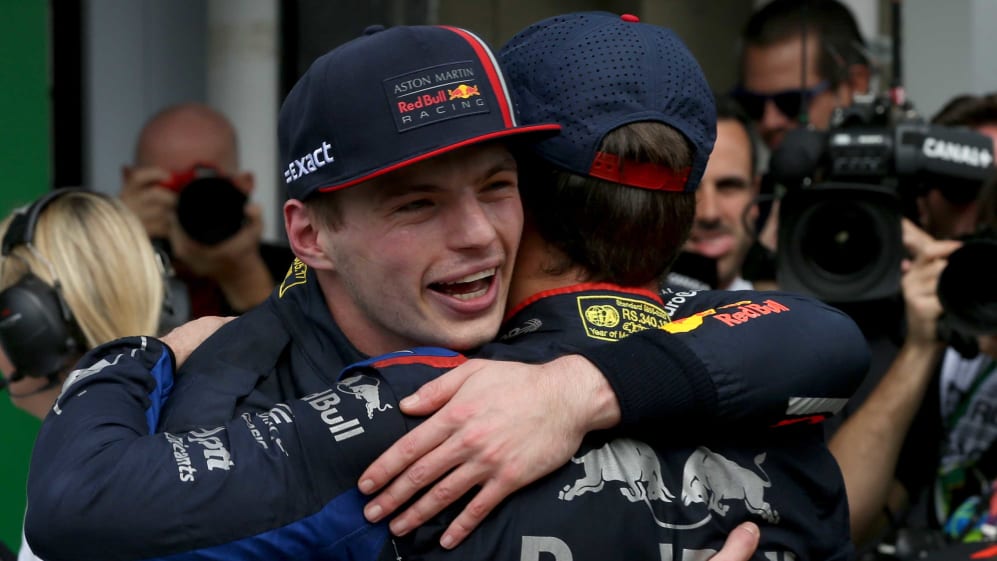 The 2008 record would have remained intact had the stewards not ruled in the Brazilian Grand Prix's aftermath that Lewis Hamilton had caused a collision in his failed attempt to get past Alex Albon for second place on the 70th of 71 laps.
The 2019 world champion's subsequent five-second time penalty was enough to drop the 34-year-old from P3 to P7, allowing the 25-year-old Sainz to lower the average age of the rostrum to the requisite record-breaking level – even if Sainz was forced to mark his first F1 podium in his own mini celebration, with Hamilton having sprayed the champagne for finishing third before being penalised.
READ MORE: Sainz celebrates his first F1 podium – and McLaren's first in 2,072 days
Meanwhile, the 2019 season has also witnessed what's now the third-youngest podium in F1, when Verstappen won from Charles Leclerc and Valtteri Bottas at the Austrian Grand Prix, the three drivers having an average age of 24 years, five months and 13 days.
And F1's oldest podium? That was set in Formula 1's fourth-ever race at the 1950 Swiss Grand Prix, when the average age of Nino Farina, Luigi Fagioli and Louis Rosier came in at 46 years, eight months and 20 days – that's over six years older than the most senior driver on the current grid, Alfa Romeo's 40-year-old Kimi Raikkonen. How times have changed…