Feature
OPINION: Why the Italian GP shows McLaren are on the road back to their best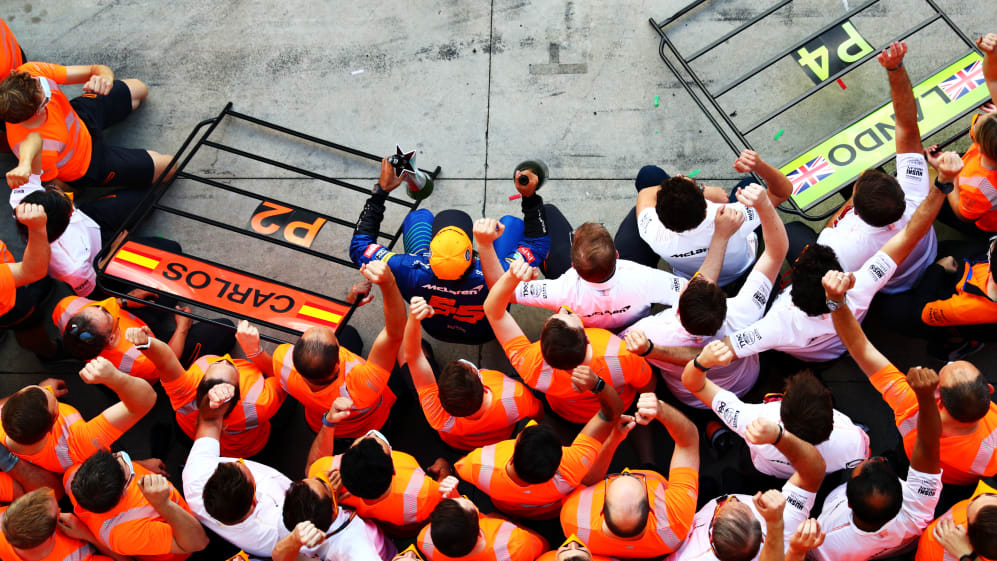 F1 Hall of Fame journalist David Tremayne looks at McLaren's rise from the back of the grid towards the front and how the Italian Grand Prix showed that they are well on their way...
The first race I ever attended was the Race of Champions at Brands Hatch in 1968. I was a BRM fan in those teenage days, but I enjoyed watching Bruce McLaren win and Denny Hulme finish third, on the debut of Robin Herd's beautiful papaya orange M7A which used the same Ford Cosworth DFV V8 that had enabled Lotus to dominate in 1967.
With the passage of time, and as I started working full time in F1 from 1988, McLaren became my favourite team. Thus I confess that, while I was very happy to see Pierre Gasly win the Italian GP on Sunday and put so much of the pain of the last 18 months behind him in such great style, I would have been equally as happy had the roles been reversed and Carlos Sainz won by 0.415s for the team from Woking.
READ MORE: Sainz says he 'felt rage' at red flag that cost him potential maiden win at Monza
Former McLaren boss Ron Dennis and I have had an at-times fractious relationship that has morphed into something better, so it was painful to see the team to which he contributed so much wallowing down in the midfield and later the back of the grid in the years after he left.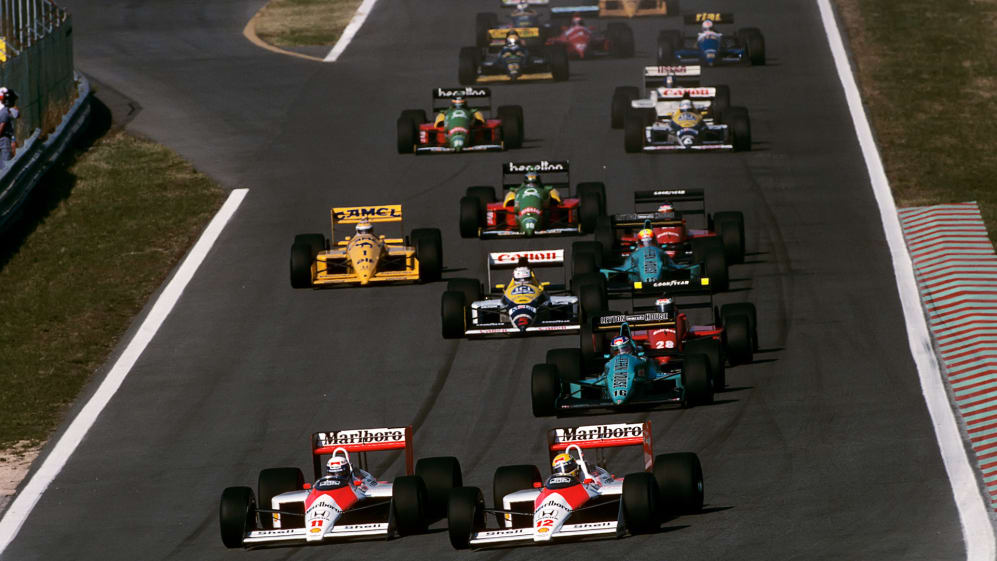 There is a time for every F1 team, just as there is for every man, but just as we feel for Williams and, currently, Ferrari, seeing the once-greats humbled is difficult when you follow a sport and the fortunes of its contestants with passion.
It's taken the team a long time to find the path back to the front of the grid. Their last victory was courtesy of Jenson Button in Brazil back in 2012, after Nico Hulkenberg's small error took Lewis Hamilton off in the wet.
Ron, it transpired, was right about his faith in Honda when they replaced Mercedes as the team's engine supplier, but it was a tricky road for Fernando Alonso and Jenson when they had to watch their mirrors more than the road ahead in the early years of the Japanese manufacturer's return, and patience was exhausted by 2017.
READ MORE: Bringing the power - How Honda created a front-running F1 engine again
Management and engineers came and went in a revolving door philosophy which foolishly allowed the esteemed Jost Capito to slip through their fingers. But eventually CEO Zak Brown managed to get things tamped down as they regrouped around Renault power in 2018, and the arrival of Andreas Seidl as Team Principal and James Key as technical director in 2019 proved a turning point.
I like Zak socially and we share similar views on historic race cars, and while I don't know James well I have a lot of time for Andreas. He strikes me as one of those determined, forceful yet contained fellows who really does know what he is doing, and goes about it quietly and efficiently without the need for personal fanfare.
Earlier this year, in the pre-Covid months when I went down to Woking for the launch of the MCL35, I made a point of seeking him out and, in jocular manner, reminding how much of a McLaren fan I am and that he'd better get the job done. Andreas, if you are reading this, hats off on the Monza performance. I know there is still a very long way to go to generate Mercedes-beating speed, but being the second-fastest team there was a huge step in the right direction.
And it's not as if it was a one-off. McLaren picked up in 2019 and ended it with Carlos' (eventual) podium in Brazil, and have been strong all through 2020. Carlos and Lando Norris might seem like a pair of squeaking kids while driving each other around the Circuit de Catalunya on Sky TV, or spilling milk all over themselves with Johnny Herbert, but out on the track they are as serious a pair of racers as you could ask for, and off it in the debriefings their relationship provides the unity and solid feedback that are cornerstones of the dramatic recovery.
READ MORE: Seidl looking to Bayern Munich blueprint to inspire McLaren resurgence
Generally, Lando has had greater luck than Carlos so far in 2020; the Briton has scored points in seven of the eight races held thus far, with a best finish of third with fastest lap in the opener in Austria, while the Spaniard has scored in five, with his second place in Italy his best-ever career result. They push one another hard, and Carlos' qualifying and race speed at Monza, allied to Lando's opening lap aggression, were reminiscent of the McLaren of old.
As proof of their progress, the team currently lie third behind Mercedes and Red Bull, with 98 points to immediate rivals Racing Points' 82 and Renault's 71.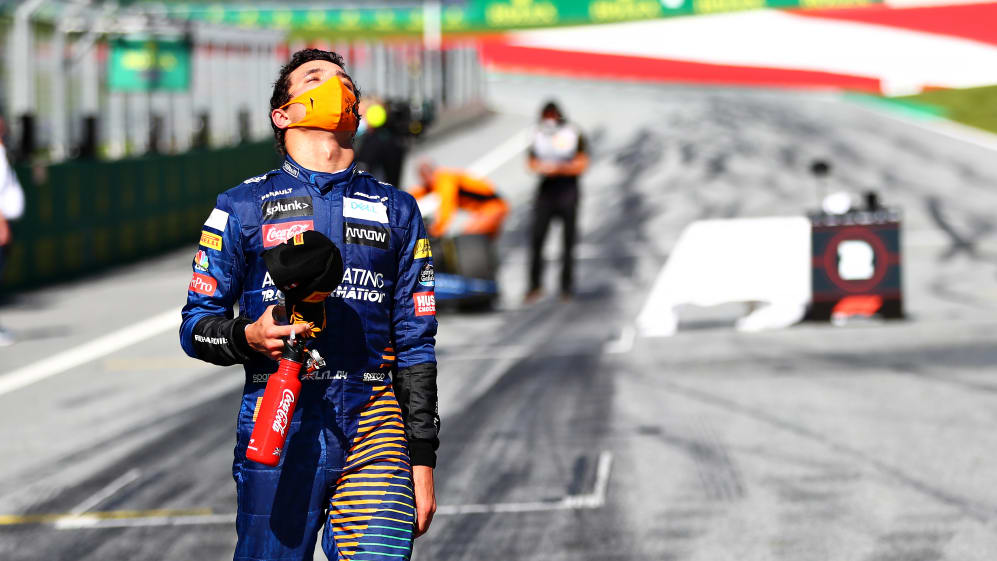 Such was the MCL35's ultimate pace over the weekend that Carlos believes that he would have finished second to Lewis had all the other dramas not intervened, and it might be argued that but for the rule which allows teams to count a red flag intermission as their pit stop, they could have finished first and third.
Both cars were double-stacked in their 22nd lap pit stops, whereas Racing Point had not actually pitted Lance Stroll when the race was stopped on the 25th. That allowed the Canadian to have a free stop. Without that, Carlos would not have had to spend time fighting past him after the restart, and Lando would have had a clear run to the podium. A 1-3 would not have been impossible.
It's been a very long time since McLaren had such genuine pace, and that's not just a circuit-specific trait. Key's work on aerodynamics is paying off even before the new wind tunnel is scheduled to come on stream in 2022.
The MCL33 and MCL34 were draggy cars, but the MCL35 looked pretty decent with its Renault punch in low-downforce form down Monza's long straights.
READ MORE: F1's latest race-winning car is AlphaTauri's AT01 – but how similar is it to the 2019 Red Bull?
It would be fanciful to expect a repeat performance during the remaining nine races, unless similarly unusual events pertain which is highly unlikely, but the strength of their Monza performance gave McLaren a huge uplift in pride and such things act as a spur to future development. The underlying speed and consistency of 2020 had already created a solid foundation for a team that are rediscovering their mojo and emerging from the gloom on genuine pace.
As Seidl said afterwards, "We're leaving Monza with a lot of positives and looking at the second half of the season with confidence."