P8 a 'realistic picture' of Ferrari performance says Leclerc after Silverstone qualifying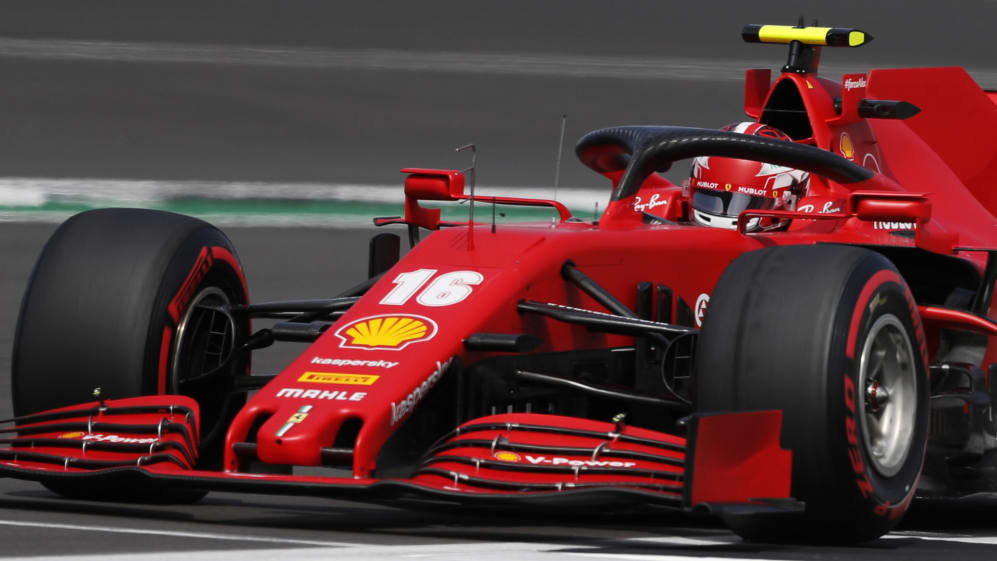 Charles Leclerc's P8 qualification for the 70th Anniversary Grand Prix has brought the Ferrari driver back to reality after a podium at the British Grand Prix last time out, and the Scuderia driver said that eighth place represents just where Ferrari are right now.
Leclerc snuck onto the podium last time at Silverstone after Valtteri Bottas and Carlos Sainz hit tyre issues late in the race - but called it a "lucky" finish. Asked whether he was surprised to be down in eighth on Saturday after last week's trip to the podium, Leclerc replied: "Surprised? No, no.
READ MORE: Verstappen pinning hopes on smooth start after tyre gamble that's caught rivals' attention
"I think it's a bit more [of a] realistic picture for us to be honest – we have been struggling more than last week here, especially with the softer tyres.
"We seem to be more aggressive on them and we don't even manage to finish the full lap in Q3 with these soft tyres – they are dropping off a lot in the last sector and [we] lost quite a lot of lap time there so yeah. Not much we can do for now, it's like this."