Feature
TREMAYNE: Fearless and magnificent – Why F1's newest champion Verstappen has shown his true colours in 2021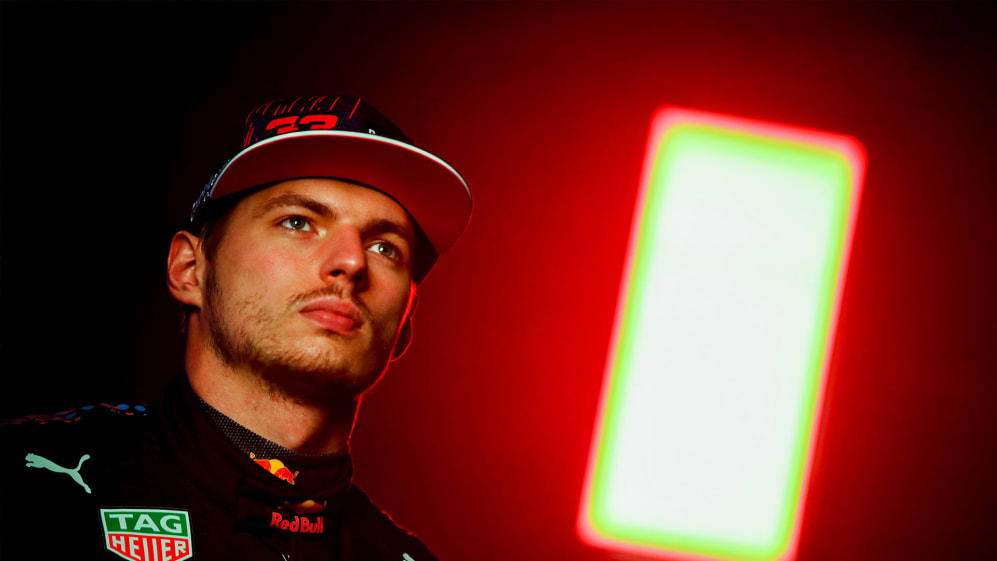 Max Verstappen loves a fight. Which is just as well, because although he had the best car in the field for most of the season, his attacking style at times ensured that taking his first World Championship, and stealing the crown away from such a seasoned warrior as Lewis Hamilton, wasn't as straightforward as it could have been.
All season he seemed to spend his time laying down markers to the reigning champion, relaying time and again the same message: "I'm not going to be easy."
Lewis, of course, had long realised this, as had the likes of former Red Bull team mate Daniel Ricciardo, Kimi Raikkonen, Valtteri Bottas and Charles Leclerc. But Lewis was the king and thus the one on whom the young pretender's attention was most focused. His relentless will to win, to fight at all times, saw that message repeated continuously. But sometimes it painted him into a corner.
READ MORE: Brilliant Verstappen claims maiden title after victory in Abu Dhabi season finale following late Safety Car drama
We saw that right from the season opener in Bahrain. It was already clear that the new rules, especially the reduction of the floorplan, had hurt Mercedes much more than it had Red Bull, perhaps because they seemed to favour high-rake cars. The work that Honda had done on their RA621H engine was also significant.
The boot was now on another foot. Red Bull's updated RB16B was the superior car, and it looked like a title-winner from the get-go in Max's hugely capable hands. After five years of impatient waiting, he knew that he had something with which he could do much more than stealing the occasional victory amid Mercedes' domination. He, rather than Lewis, had the perfect weapon. Where the RB16B for much of the year could be dialled in quickly from track to track, the Mercedes was a diva who frequently rejected her suitor's set-up overtures.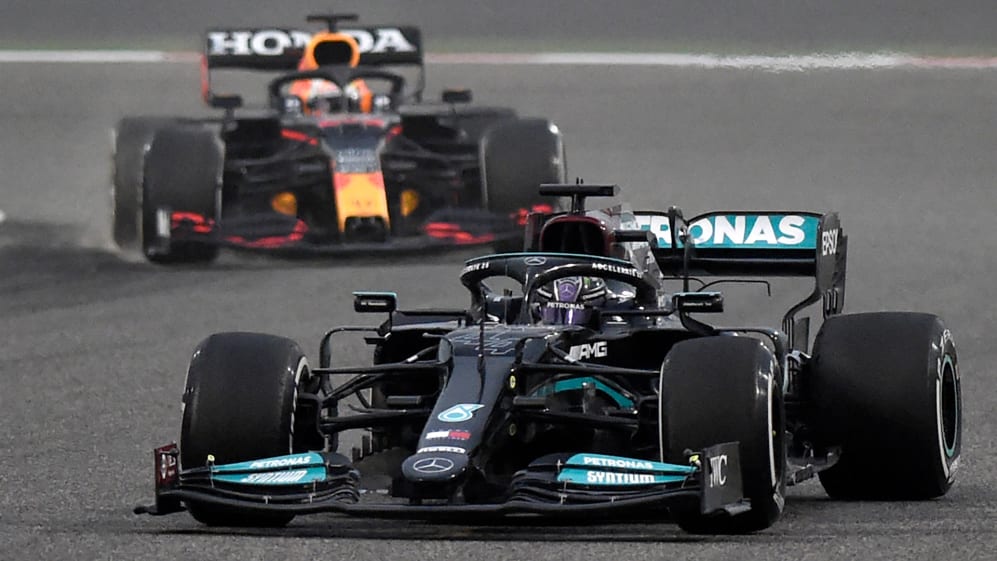 In Bahrain Max chose to attack Lewis just where his move presented the greatest risk of sliding all four wheels off the track, and that is precisely what happened. Never one to give anything up voluntarily, Max reluctantly did as instructed by his team and handed the lead back to Lewis, but how he must have regretted obeying team advice to wait instead of immediately counter-attacking. Had he followed his own instincts then, he would almost certainly have regained the lead and won. Instead, he settled for a disgruntled second place.
The markers continued at Imola and Barcelona, where he twice forced his rival off track in the opening corner. In Imola, Lewis was probably being optimistic and had to rattle over the inside kerb to avoid contact. In Barcelona, he was forced wide for the very same reason.
READ MORE: 'We knew he'd be world champion one day' – Former team mates and fellow champions on Max Verstappen's maiden title
But though Lewis also won in Portugal and Spain, Max did so easily in Imola and Monaco, then France, Styria and Austria. And but for some seriously bad luck, Max would already have been world champion long before the circus got to Yas Marina.
He was dominating the Azerbaijan Grand Prix with absolute ease, just as he had in Monaco, when that left rear Pirelli deflated and put him into the wall. At a stroke, 25 points went down the pan, though he was then lucky that Lewis's error with 'brake magic' sent those points to team mate Sergio Perez instead.
There was also the loss of big points in Hungary, after the first-corner collision triggered by Valtteri Bottas left him fighting to an eventual ninth place with a seriously impaired car.
And then, of course, there were the controversial collisions with Lewis…
The arguments will rage for years to come over who bore the blame for the first of them on the opening lap of the British GP at Silverstone, soon after Max had dominated with wins in France, Styria and Austria. They had already rubbed wheels going down the Wellington Straight after Lewis had briefly nosed ahead, only to be pushed back and then dealt with in Max's customary uncompromising style going into the Brooklands/Luffield/Woodcote complex.
READ MORE: Hamilton reveals what he said to Verstappen in post-Silverstone phone call – and why he'd try same overtake again
Then Lewis got the run on him heading past the old pits that led to their eventual coming together. It might be argued that for the sake of an inch or two, Max lost another 25 points, which this time went to his arch-rival who overcame a 10s penalty to win.
Max was no longer the super-aggressive teenager he had been in 2016 when he carved Kimi Raikkonen up in both Hungary and Belgium. But he still adhered to his creed of never voluntarily surrendering an inch.
"I fought hard, I defended hard, but not aggressive, because if it would have been aggressive I could have pushed him or squeezed him into the inside wall," he said. "But I did give him the space, and then I just opened up my corner and when you then commit on the inside like he did and not back out, expecting he can do the same speed on that angle that I had on the outside, you are going to, of course, crash into me.
"I'm on the outside, I'm opening up my corner and not expecting him to commit, and he understeered into the rear of my car."
Perhaps his contribution to the incident was that he felt he had given his rival sufficient indication in previous races that he wasn't going to be cowed, and got caught out when, for once, Lewis laid down a similar marker of his own.
Monza was slightly different, with Max refusing until absolutely the last instant to believe that he could not, somehow, take the corner. Instead, he ended up parked on Lewis's car, and they were as lucky as they had been at Silverstone that both were unharmed.
PALMER: Were the stewards right to punish Verstappen for his Monza clash with Hamilton?
What did either incident really mean? Is Max still too much of a hothead, unwilling ever to bend?
No, because while the latter part of that second question might be all too true, the former part isn't. He's one of the two fastest and best racers out there right now, and of course he knows that all too well, just as he will believe that he is the better of them. And he's at the age when that belief will sustain him in his every move, and will not allow him to ease back or concede a single thing.
When Ayrton Senna famously went for that diminishing gap between Alain Prost and the kerb on the first corner in Suzuka back in 1990, resulting in the collision that won him a controversial second title, I remember Mario Andretti wryly pointing out that "there will be many times when you are invited into a gap. The trick is to find one wider than your car…"
Max is still learning to accept that, but he is also still teaching the Lesson According to Max: "I'm never going to be easy!"
Lewis saw that yet again in Brazil, where most observers believe that Max let his Red Bull run wide in Turn 4 so they both had to go off. The rule at present appears to be that such behaviour is now condoned by the FIA under the 'let them race' credo, so it's up to others to figure out the best way to handle this young lion.
PALMER: Has Verstappen and Hamilton's Interlagos battle redefined the rules of engagement?
As a euphoric Christian Horner had said in Barcelona: "Turn 1 was mega. I mean, that was full Max Verstappen. He was just going for it - and he positioned the car fantastically well. He tucked in, he got a little bit of a tow and a bit of momentum. He just braked later and ran the car wide. Thankfully Lewis had got out of it, because otherwise he would have ended up in the fence."
He was articulating a truth that everyone knows about Verstappen: "I take no prisoners, so don't mess!"'
It's telling that in any assessment of Max's season, the controversial highlights tend to command more attention that the majestic victories in Imola, Monaco, France, Styria, Austria, Holland, America and Mexico, the fight back to the top step of the podium in France and the sweetly calculated run to second in Russia where he'd been forced to start at the back because of an engine penalty that was no fault of his own. And of course, now, that famous win at Yas Marina.
In the old days we used to speak of Gilles Villeneuve's 'rage to win'. Max has that too, though he expresses it in a rather more robust way than the revered French-Canadian. And we should be careful not to judge him solely on the questionable bits, but also to remember some of his great days when races simply surrendered to him.
READ MORE: 5 reasons F1 fans are still in awe of the legendary Gilles Villeneuve
Maybe that rage was too evident in Jeddah, where he twice was told to hand a place back to Lewis Hamilton, and was deemed responsible for the collision that earned him a 10s post-race penalty to add to the 5s one he had already been given for going off track to overtake.
That incident came as he appeared to cannily try to dupe Lewis into passing before the DRS detection line, so that, as he had done earlier, he could access DRS himself to repass. There, in a nutshell we saw his good and bad sides at work.
It isn't always edifying. Saudi Arabia led to a comment when he heard he had won Driver of the Day that "luckily the fans have a clear mind about racing. I tried to race there today. This sport is all about penalties, not racing." And in Brazil, there was the sarcastic quip that the stewards had used his 50,000 Euro fine for touching Lewis's rear wing in parc ferme to buy themselves "a good dinner with nice wine".
That punkish refusal to be bound by any kind of authority was married to an unattractive effort from Red Bull, when things looked shaky before the final qualifying sessions of the season in Abu Dhabi and Verstappen's brilliantly executed run to a crucial pole position, to portray their driver as the wronged party being persecuted by officialdom.
But then you remember the majesty of the first two sectors of his final quali lap in Jeddah, when he gave it everything before a small mistake put him into the wall. And you are thankful that he is, above all, such an unalloyed, all-out racer.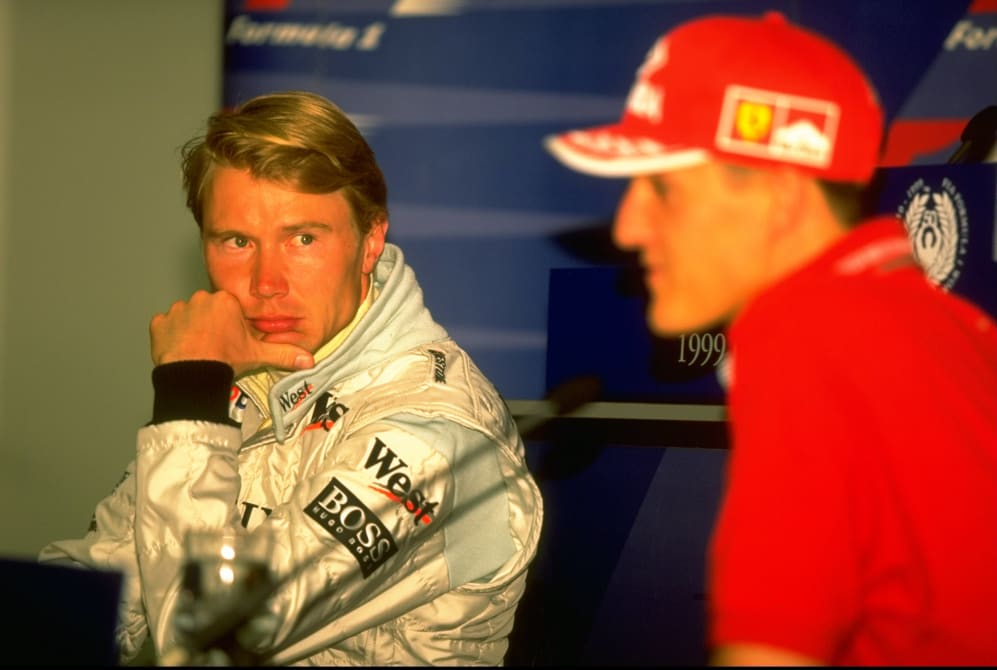 Because what we have been privileged to see in 2021 is another battle on the lines of Senna vs Prost or Schumacher vs Hakkinen. Two clean heroes up against two anti-heroes willing and able to take on their rival and to play the game the way they saw fit. Without Alain, would Ayrton have had to be quite so aggressive? Ditto Michael without Mika?
Taking the title from the man who is increasingly being regarded as F1's G.O.A.T., 24 year-old Max's emergence as the new world champion certainly marks a change of the guard.
INTERVIEW: 'Miracles happen' – Emotional Verstappen reacts to winning his first drivers' championship
It's a very big deal for the sport, especially after so many years of domination by Lewis and Mercedes (notwithstanding Nico Rosberg's title for the same team in 2016). Change is always a good thing for any such endeavour; the rise to ultimate prominence of new characters refreshes it, stimulates interest and creates uncertainty that keeps the pot boiling.
And in Max's case, his rise brought out the absolute best in Lewis, and the massive reach of the fanatically loyal Orange Army has brought very special meaning through his dual nationalities; Holland and Belgium step into the full glare of the spotlight after years of lesser roles, both nations celebrating having an F1 world champion for the first time in the series' 71 years.
And it's definitely only the start of what may well prove to be a dramatic new dynasty.