Points at Nurburgring may be crucial but won't affect 2021 Haas line-up – Steiner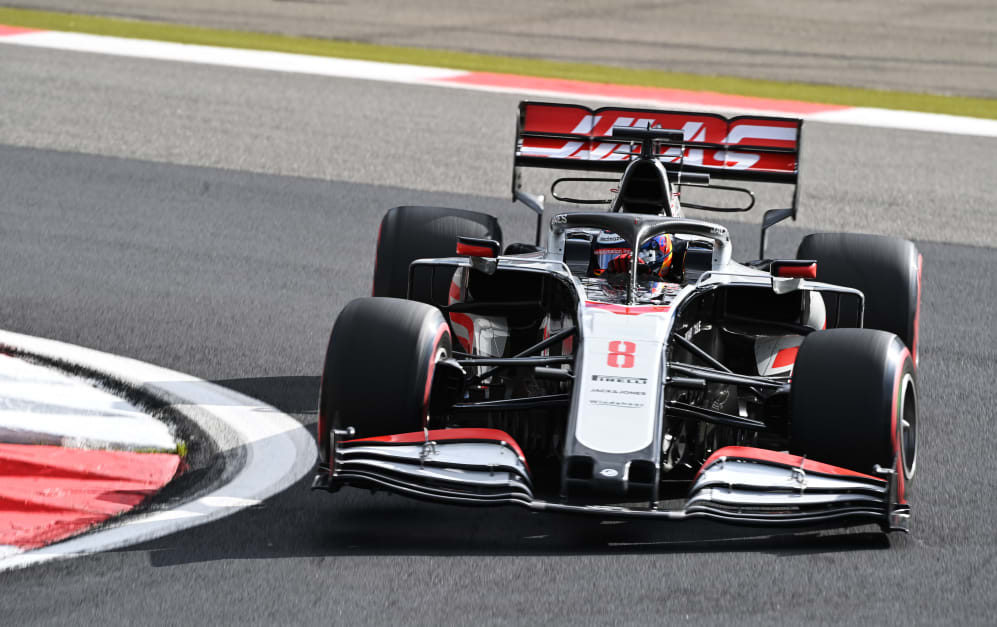 Haas's point-scoring finish at the Nurburgring thanks to Romain Grosjean was a significant result for the team, even if Team Principal Guenther Steiner said he wouldn't get carried away by the result and allow it to influence their 2021 driver line-up.
Grosjean finished ninth to score his first points of the season, excelling in the closing stages on old hard tyres after not pitting under the Safety Car. The Frenchman also did so despite complaining of an injured finger early in the race, with his drive ensuring Haas closed the gap to Alfa Romeo in the constructors' championship to two points.
READ MORE: 'It hasn't been a wasted opportunity' says Ilott after missing out on FP1 debut
Asked how pivotal such a result was for the team, Steiner replied: "Very important!
"It's not only important for the points in the standings because we move one point closer to Alfa Romeo but it's mainly for the guys, for everybody, a good feeling, how it feels to get them. It keeps everybody motivated and I think they all did a good job over the weekend."
Despite the strong performance and positive comments from Grosjean in Germany, Steiner said he won't allow one race weekend to have a big influence on the Haas driver decision regarding their future line-up.
"We cannot be this emotional that we can go from race to race and decide on and off. That needs to be a decision for the long-term, not for the short-term, and I don't fall into that trap. I stay very stable on that one, to evaluate what I've always said we want to evaluate, which is how we think the team can perform best with which drivers in the next two, three or four years."
READ MORE: Abu Dhabi is 'only chance' for Schumacher and Ilott to get FP1 run in 2020, say Ferrari
With the Eifel GP weekend cut to two days as Friday's practice sessions were abandoned due to fog, Steiner conceded that a lack of FP1 and FP2 may have helped the team.
"Maybe not running on Friday was a help, I'm very conscious that some of the people dropped out in front of us that normally would be in front of us, but we were fighting with the people we can fight," said the team boss.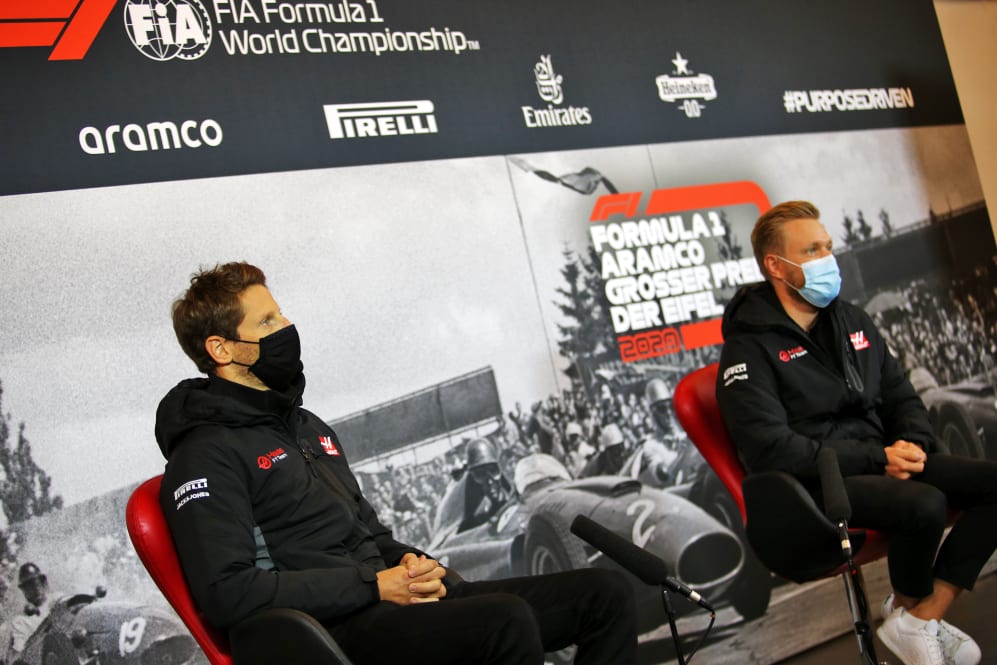 And that two-day weekend experience could benefit Haas at Imola, where running is only scheduled for Saturday and Sunday, added Steiner.
"In Imola we will have a similar situation. I honestly think it doesn't hurt us and I think the guys can take some positives away from that.
READ MORE: Latifi disappointed with lack of pace as Williams lose out to Haas and Alfa Romeo at Nurburgring
"When we need to react quick and we don't have a hundred people back in the factory – which we don't have – working on it, we are on par, if not better than, all the other [teams]. So, I think the guys which are here can be proud of this but I'm not jumping to a conclusion.
"Hopefully we can pull the same thing off in Imola because there it's only one practice session before qualifying..."