Raikkonen confident set-up tweaks can put Alfa Romeo in Q3 fight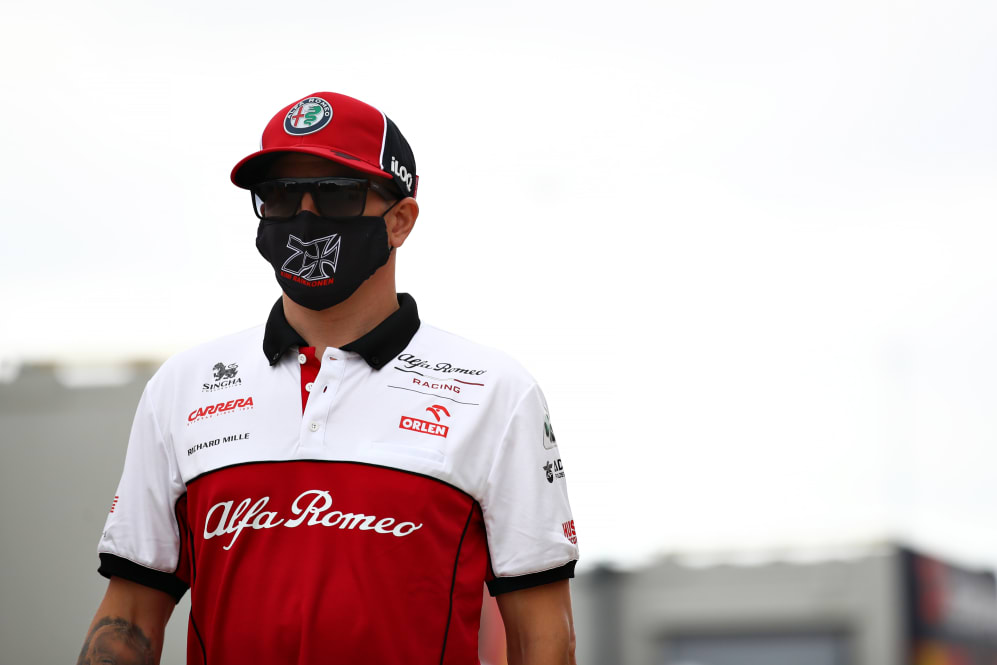 Having looked like a team on the up in 2019, Alfa Romeo's performance has taken a hit in 2020, with the team the only one to who have failed to make it out of Q1 so far this year, and having scored just two points. But Kimi Raikkonen reckons that unlocking the set-up sweet spot of the C39 could lead to a resurgence in form for the squad.
Alfa Romeo scored their two points courtesy of Antonio Giovinazzi's ninth-place at the season opener in Austria, while there have been some difficult moments since, the low point coming when Raikkonen and Giovinazzi lined up on the last row of the grid in Hungary.
READ MORE: From wild man to family man: Kimi Raikkonen on life as a racing dad
But despite all the Ferrari-engined teams, as well as Ferrari themselves, appearing to have lost power unit performance over the winter, Raikkonen believed that there was still a chance for Alfa Romeo to make themselves Q3 contenders this year.
"Obviously we know that the speed is not where we should be," said Raikkonen ahead of the 70th Anniversary Grand Prix at Silverstone. "But… if we can maximise whatever the speed from the car is right now and get the best out of it without any issues in the race or on the first lap – so penalties from mistakes from our side – I think we still can put ourselves in the fight for top 10.
"But we need to extract all the speed and maximise everything to be there. I don't think we have done that so far, so I think that's one area for sure [where we can improve], just to try to get everything out of the car. But from the set-up side, it's a never ending story. We keep trying things and try to learn."
The Alfa Romeos appeared to struggle in the early part of the British Grand Prix weekend, with both Raikkonen and Giovinazzi suffering spins in Free Practice 1, before Raikkonen finished FP2 in a more promising P10.
And the Finn was looking forward to getting back out onto the Silverstone track for the 70th Anniversary Grand Prix practice sessions to allow Alfa Romeo to compare and contrast set-up tweaks.
READ MORE: Alfa Romeo looking for answers once more after mid-race slump in British GP
"I think it's quite unique this year because we end up racing sometimes at the same track two weekends in a row so obviously you can try things more, and you have a good baseline from the weekend before," said Raikkonen.
"Obviously we always keep trying things and see if we learn something or if it's going to be better or worse, you never know. You might try something completely different some practices, just to figure it out if it's going to be better in one area and not as good in the others. But I don't think we've been massively wrong in the races before – or very wrong in the last weekend either."
Despite Alfa Romeo's lowly tally of two points the team still sit above Haas and Williams in P8 in the constructors' standings.