Red Bull 'desperately need' Perez on the pace of Verstappen to help with Mercedes fight, says Horner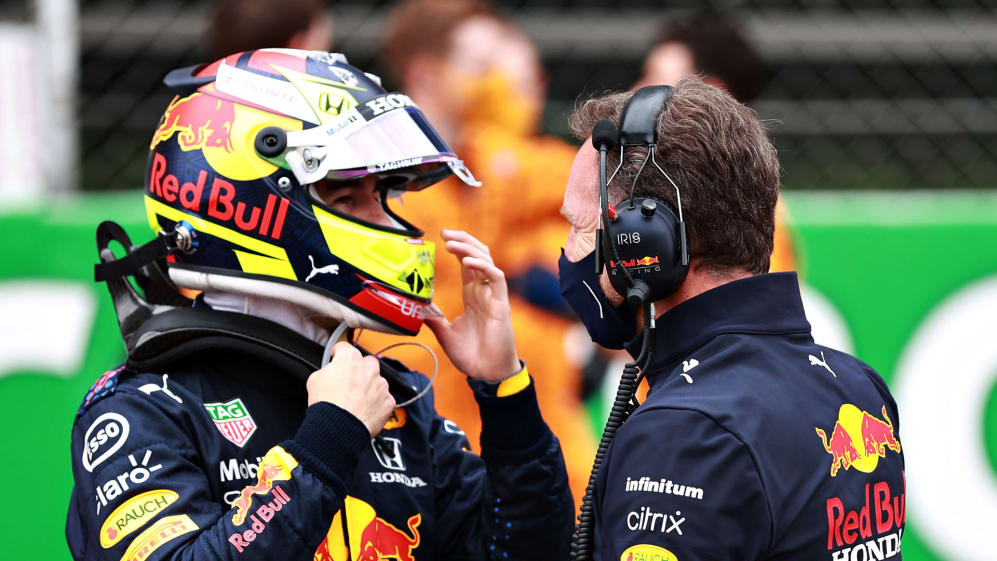 Pierre Gasly, Alex Albon and now Sergio Perez have all taken time to get up to speed with Red Bull machinery in recent seasons. But after Mercedes were able to out-strategise Red Bull at the Spanish Grand Prix, Red Bull Team Principal Christian Horner said that the team "desperately need" Perez to get on the pace of Max Verstappen in the coming races.
Perez has yet to finish on the podium in his four races as a Red Bull driver – having won a race last year at Racing Point – his best finish so far being P4 at the Portuguese Grand Prix.
DRIVER MARKET: F1's silly season for 2022 has already begun - but what are the big stories?
At the Spanish Grand Prix, meanwhile, a shoulder issue led to him qualifying eighth before recovering to fifth in the race, a full 48 seconds behind Verstappen on the same strategy. And with Mercedes' under-pressure Valtteri Bottas still able to be close enough to Verstappen and Lewis Hamilton's battle for the lead in Barcelona to limit Verstappen's strategic options, Horner said Red Bull were counting on Perez to do the same job for them.
"It's coming together for him," said Horner after the race at the Circuit de Barcelona-Catalunya. "He had an off-day yesterday, he was compromised in the race behind Daniel [Ricciardo] obviously, but then he didn't manage to make the headway at a track that's so difficult to pass on.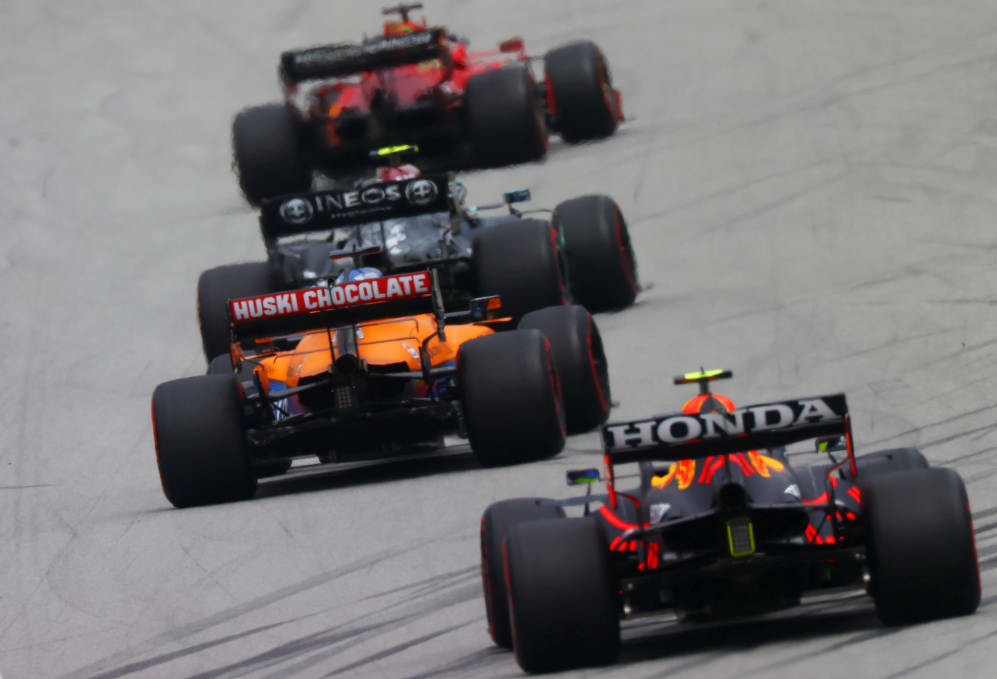 "Of course we desperately need him to be in that gap so that Mercedes don't have the strategic options that they had today. But I'm convinced that that will come for Checo as he finds more confidence and time in the car."
READ MORE: Why Red Bull were always likely to lose to Mercedes in Spain, however the strategy battle played out
Following the race in Barcelona, many drew comparisons to the 2019 Hungarian Grand Prix – Pierre Gasly's final race as Verstappen's team mate at Red Bull, incidentally. There, the lack of a rear gunner for Verstappen allowed Mercedes to pit Hamilton 22 laps from the end, Hamilton then using his fresher rubber to pass Verstappen for the lead with four laps to go and check out for the win – a near-carbon copy of how the action played out in Spain.
And Horner explained why the Hungary 2019 comparison was further evidence of Perez needing to get on Verstappen's pace.