Red Bull drivers unconcerned that rivals Mercedes have already switched focus to 2021 car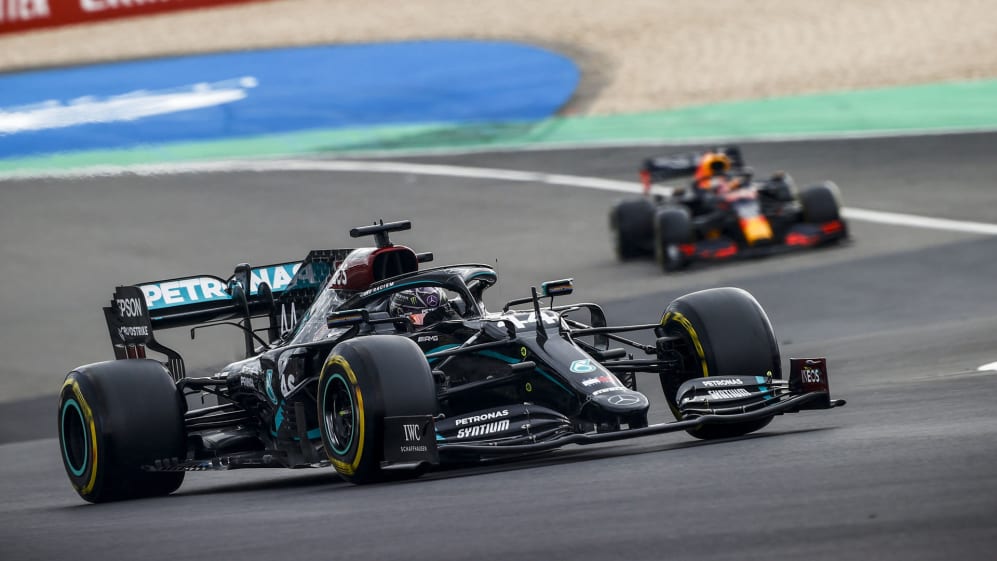 Mercedes confirmed ahead of the Portuguese Grand Prix that they had stopped developing their 2020 car and already begun work on their 2021 challenger. But Red Bull drivers Max Verstappen and Alex Albon said they weren't bothered by the Silver Arrows' switch of focus, given that teams will be forced to use the same basic chassis in both 2020 and 2021.
Speaking after the Eifel Grand Prix – where Mercedes won their ninth race out of 11 this year, to move 180 points clear of Red Bull in the constructors' standings – Mercedes Team Principal Toto Wolff told the media: "We finished [the car's upgrade programme] a long time ago… we decided, like in previous years, to switch to next year's car."
READ MORE: Wolff confirms Mercedes have stopped developing the W11 as Silver Arrows shift focus to 2021
But with Red Bull having brought a significant upgrade package to the Nurburgring, Verstappen and Albon felt that anything they could do to improve the Red Bull RB16 this year would help when they roll out the RB16B in 2021, with teams only allowed to make a limited number of changes to their 2020 cars over the winter.
"From our side, I think it's important that we just keep learning about this car, because we can't really change a lot for next year," said Verstappen, when asked if he was worried about Mercedes having begun work on their 2021 car. "So whatever we do and learn now on the car we have will also be better for us next year. Whatever Mercedes does for sure will work for them, but maybe doesn't work for us, so we'll just keep on pushing and we'll find out of course next year where we all stand."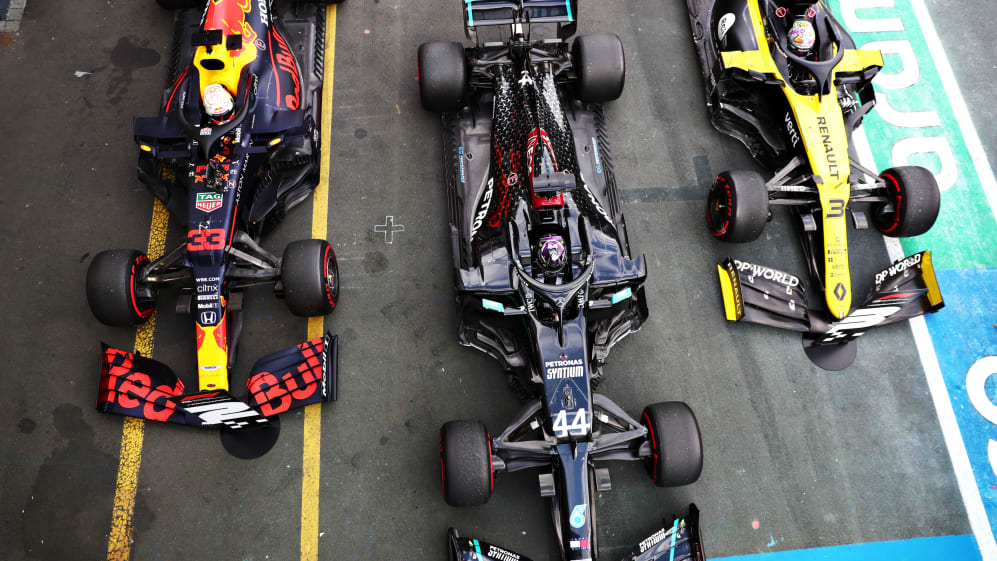 Meanwhile, team mate Albon confirmed that the team's Nurburgring package – which centred around changes to the rear suspension and tweaks to the front wing – had already made the RB16 more stable, adding to Verstappen's comments from two weeks ago that the updates had succeeded in "joining up the two ends of the car".
"I think already the updates from the Nurburgring showed that the cars going the right way," said Albon, "and as Max said, the rules don't really change going into next year, so we'll just keep on working at it. We're feeling better in the car, and that will only make the car feel better for next year too."
TECH TUESDAY: The RB16 upgrades allowing Red Bull to close the gap to Mercedes
Having looked closer to Mercedes last time out at the Eifel Grand Prix, Verstappen added that he was hoping that the unknowns of this weekend – when the drivers race for the first time at the Portimao circuit – will give Red Bull a chance to once again attack the Silver Arrows at the Portuguese Grand Prix.
"Again here, it's a track we haven't been to, so we'll have to look again how competitive we're going to be," said Verstappen. "But balance-wise, I think the car felt a little bit more connected – which of course is always a nice feeling."