Feature
Red flags, porpoising and Zhou's first outing – What we learned from Day 2 of pre-season running in Barcelona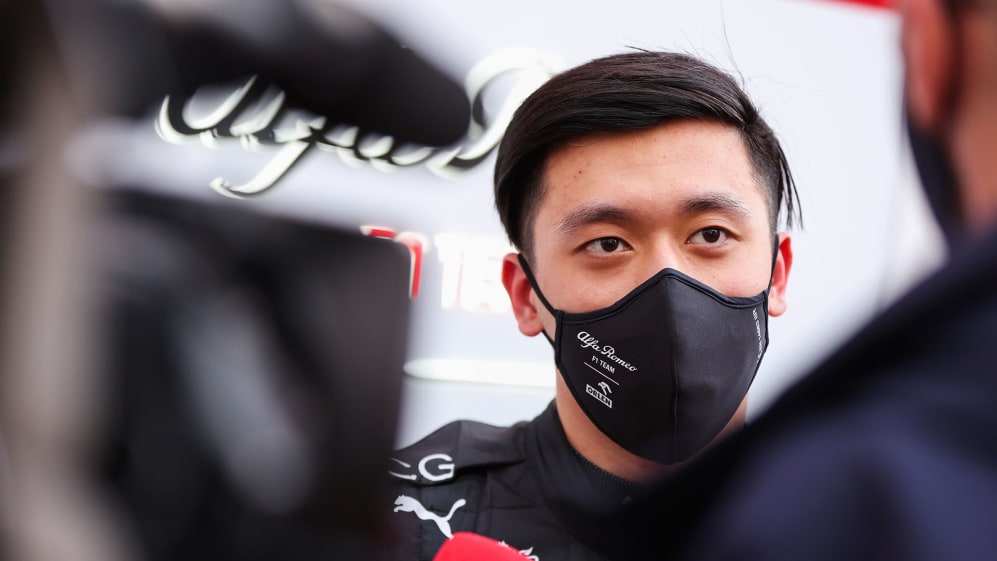 Formula 1's new generation of racing cars made good use of the Circuit de Barcelona-Catalunya on Thursday, with the total lap count cracking the 1,000-mark. There was plenty to discuss with reliability, insight into the emerging pecking order and chatter about porpoising high on the agenda…
Lap counts point to strong winters for most
Ferrari boss Mattia Binotto did his best to play down the Scuderia's promising start to pre-season when he chatted to media on Thursday in Barcelona, but there was no hiding the fact the Prancing Horse is on the front foot as we head into the final day of the three-day session at Barcelona.
READ MORE: Leclerc fastest for Ferrari on Day 2, as red flags pause proceedings in Barcelona
For the second day in succession, Ferrari topped the lap charts with 150, bringing their tally for the event so far to 303. Carlos Sainz didn't fancy entertaining talk about performance, but he did intriguingly tell me that Ferrari is "nowhere near the limit" right now, on a day when his team mate Charles Leclerc topped the times.
Sure, teams won't be chasing performance – with drivers easily able to go several seconds quicker if they wanted to – but the fact the car has been so strong out of the box, reacted well to set-up changes and been super reliable with no major glitches, means it's about as good a start as Binotto's team could have hoped for heading into a campaign where they had been "brave" with their 2022 concept.
There were useful days for AlphaTauri and Aston Martin, too, the duo securing tallies of 147 and 128 respectively. But it wasn't smooth sailing for everyone. Haas made a century of laps – with Mick Schumacher getting a Grand Prix distance under his belt – but Nikita Mazepin lost more track time with a damaged fuel pump.
READ MORE: Albon admits he's shaking off 'inevitable rustiness' after second session in Williams FW44
Valtteri Bottas had a difficult day once more, the Finn adding a paltry 21 laps to the 23 he managed on Day 1. Fortunately, his rookie team mate Zhou Guanyu got 71 on the board – but after two days of running, the Swiss team are left with the biggest to-do list after a flurry of little glitches.
This season is only two days old, mind, and things can change quickly – as Red Bull found out when Sergio Perez brought the first red flag of the week out when he stopped out on track. After a smooth run for Max Verstappen on Day 1, Perez had a disjointed day and ended up with 78 laps.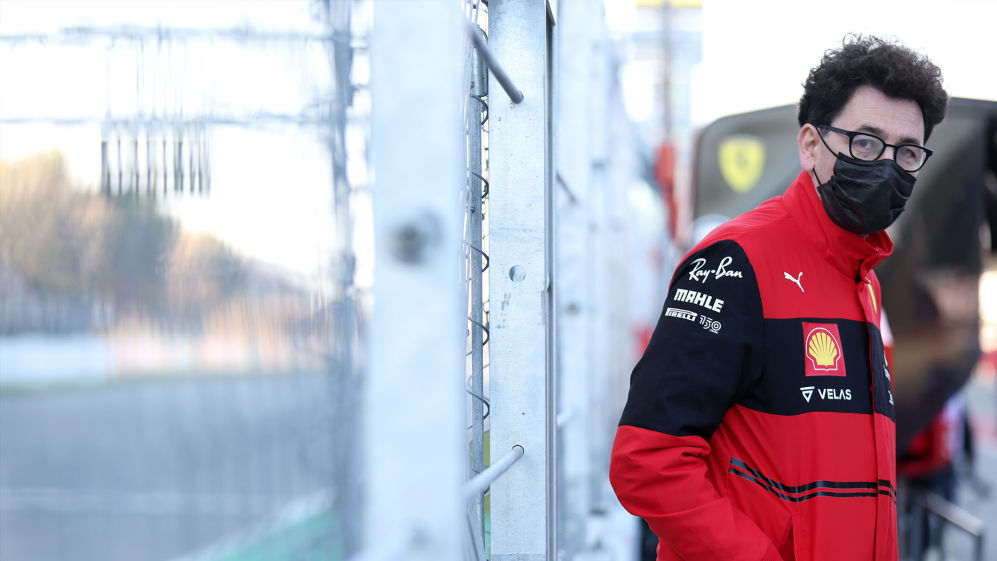 Russell gives his view on performance
Chatter about performance is always a difficult game in testing, with teams running a variety of fuel loads, set-ups and programmes as they focus on their own preparations. But that doesn't mean teams don't look at their data and estimate what others are doing for comparison, just to give them a rough idea of the state of play.
Equally, the more drivers get a feel for their own car as well as see how others perform out on track – both from watching trackside or inside the cockpit when they encounter rivals – the more they can start to build a picture.
READ MORE: Russell admits 'a red team and an orange team' are ahead of Mercedes after Day 2 in Spain
George Russell, who managed a Spanish Grand Prix race distance on Thursday afternoon, told me that "some teams are looking pretty fast. A red team and an orange team in particular look very, very competitive."
When I asked him where he thought Mercedes sat relative to Ferrari and McLaren, he replied: "Certainly not ahead, I'm pretty sure of that. They seem to have things well under control and they look very strong, low fuel and high fuel, and with the tyre management.
"Who knows? We all know that we're on different programmes, but we definitely know from the average of all of the different runs, we're behind them at the moment. Let's wait and see. The championship is not won in Barcelona in winter testing."
F1's newest phenomenon – porpoising
Porpoising – or in other words violent bouncing on the suspension at high speeds – has become a buzzword in the Barcelona paddock, with most drivers complaining of the sensation during the opening two days of running.
Chatting about it on Thursday, Binotto reckons Ferrari and all of the teams will quickly get on top of the problem.
"I think most of us at least underestimated the problem, in terms of [being] on track and bouncing more than expected," said Binotto. "When you're setting these cars up with the ground [effect] floor, the situation is different. It's a learning process.
ANALYSIS: What is 'porpoising' – and why is it causing the F1 teams a headache at 2022 pre-season running?
"I think that solving it can be quite straightforward. Optimising the performance… could be a less easy exercise. I am pretty sure that at some stage the team will get to the solution. How long it will take? The ones that will get there sooner will have an advantage at the start of the season."
Russell added: "We did not experience it too much, for one reason or another but it is not very pleasant at all. But there are a lot of intelligent people up and down this grid and I am sure everybody will get on top of it sooner rather than later."
Early signs good for cars being able to follow
One of the main targets of the new technical regulations was to create a generation of cars that could follow more closely through corners, which in turn should improve the chances of launching an overtake.
And across two days of testing, a number of drivers have put themselves in a position to put the new rules to the test in this regard, including Sainz, who spent several laps chasing world champion Max Verstappen and then a flurry of tours behind the Alpine of Fernando Alonso.
READ MORE: 'The difference is pretty obvious' – Drivers 'positive' about ability to follow cars under 2022 regulations
So what was his verdict? "I can tell you I already felt some differences," Sainz told me. "It's pretty obvious already – and I'm relatively positive about it."
Verstappen was optimistic, too. "I have been following a few cars," he said. "It seems a little bit easier to stay behind at least you don't have these weird corners where you suddenly have understeer or a mass of oversteer.
"I don't expect it to be fully gone where you can follow the rear diffuser, at least not at the speeds we are still doing in F1, but it all seems a bit more under control. I find with the tyres as well, they are quite a bit bigger so visibility is quite different. At a track like this it is less of a problem, when we go to street circuits, it is going to be a bit more challenging."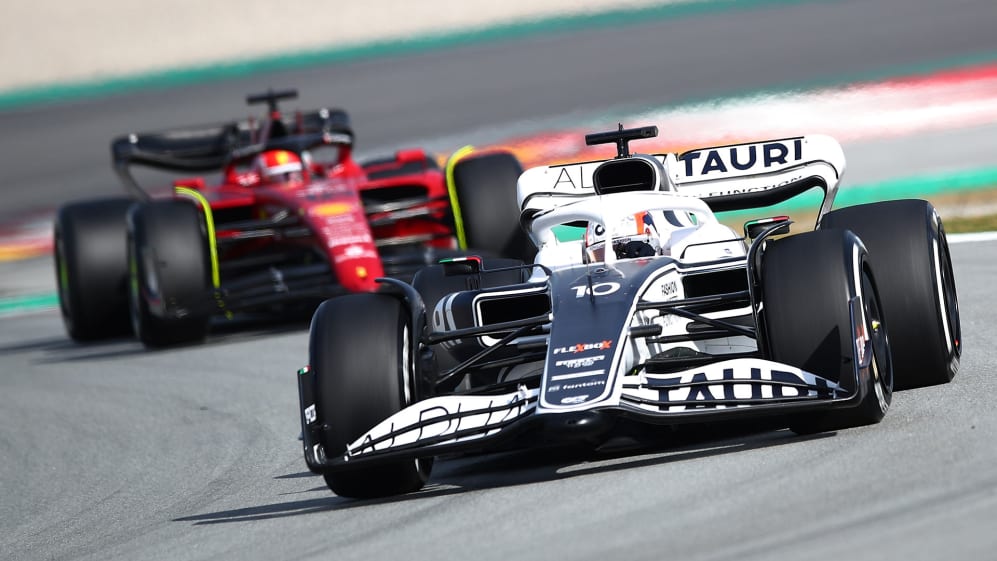 Zhou hits the ground running on first day with Alfa Romeo
Zhou Guanyu said he was "proud" as he prepared top step into the Alfa Romeo C42 for the first time on Thursday afternoon, and he should be proud of the job he did when he headed out, F1's first Chinese race driver delivering an error-free performance – and clocking up valuable mileage.
This hasn't been the ideal start for Alfa Romeo, who headed into the afternoon with just 53 laps to show for 1.5 days of running in Barcelona. But Zhou made up for lost time with 71 laps, giving the team crucial data to analyse overnight, as well as getting on top of more gremlins that have frustrated them so far in Barcelona.
READ MORE: Zhou 'proud' as he prepares to make pre-season running debut with Alfa Romeo
It remains to be seen how strong Zhou – who finished third in last year's F2 championship – will be when the season gets under way, but the Chinese driver gave himself a good chance of starting on the front foot.
"After waiting such a long time this winter, to finally get the first drive is obviously nice," he said. "I seemed to be able to adapt reasonably okay and there's still a bit [to come] from my side." When asked what he needs to work on, he said: "I think a little bit of driving and just to be trusting a little bit more the car. Because it's the first time, I don't want to push too much – you don't want to do mistakes."
PALMER: How the drivers will be experiencing the 2022 cars from the cockpit
He'll have half a day more in the car on Friday – and then more track time in Bahrain at the Official Pre-Season Test. It's not very much, which is why a Grand Prix distance-worth of running on Thursday is so significant.