Ricciardo and Piastri react to opening lap 'chaos' in Brazil as both endure frustrating race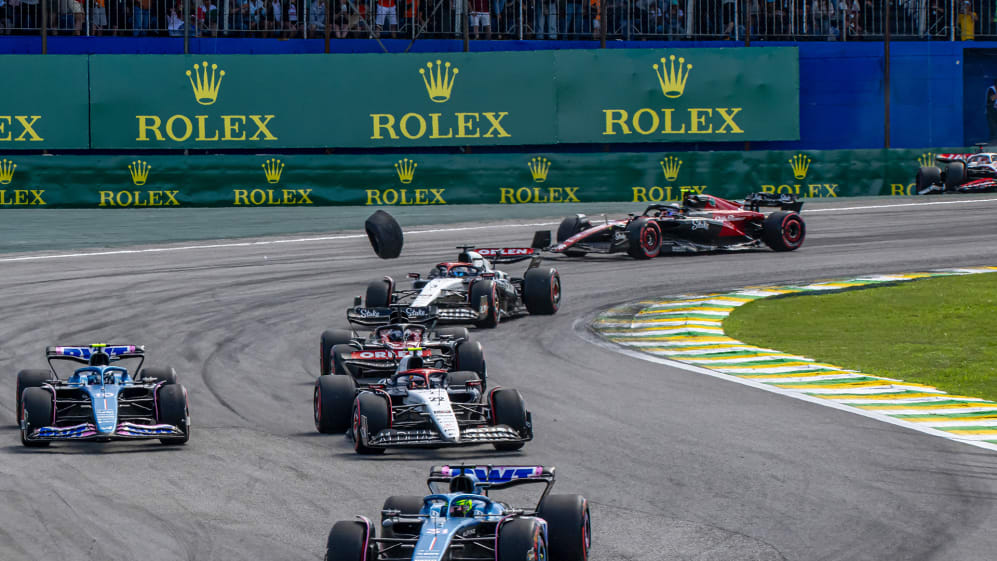 Daniel Ricciardo and Oscar Piastri endured frustrating races in Brazil after both falling victim to broken rear wings at the start of the Grand Prix. As a result, their races were startlingly similar – and it all started on Lap 1.
When Nico Hulkenberg tagged Alex Albon, who hit Kevin Magnussen, the Dane was punted forward into the back of Piastri's McLaren, with the majority of the damage sustained by the rear wing. As Magnussen then spun off, one of his tyre carcasses was kicked up into the air, and came down directly onto Ricciardo's rear wing.
READ MORE: 'Blindsided' and 'sandwiched' – Albon, Magnussen and Hulkenberg react to their opening lap crash
The two drivers both limped back to the pits at the end of the first lap, ostensibly to retire from the race. But as the rest of the field trawled round a second time behind the Safety Car, the race was red flagged – meaning the damage to both cars could be repaired.
AlphaTauri and McLaren did a brilliant job to get both drivers back out – but they were forced to start a lap down and thus unable to take any meaningful part in the action, something that Ricciardo was understandably frustrated about.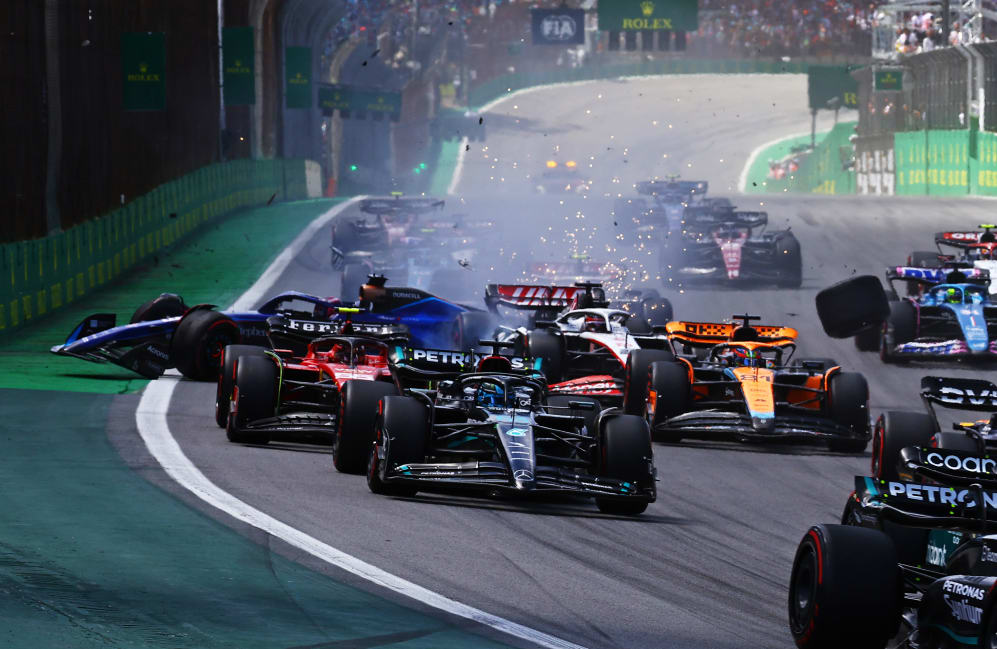 "I was at the back, so I saw quite early the smoke and the debris, and let's say the chaos," he said of the initial incident. "Then I remember seeing a wheel, a tyre that I guess came off the rim, just kind of like frisbeeing through the air and just started coming closer and my instinct was to duck my head, and I didn't feel anything hit me so I was like alright, cool.
"And then I got to Turn 1, I checked the mirrors, and I could see the rear wing was damaged so I figured the tyre got the wing. Then we got the news it was red flagged so I was like alright, the team can hopefully repair it and they did a great job and again we were ready to go on time, then they told us we were a lap down so really frustrating."
READ MORE: 'Close to perfect weekend' for Norris as he grabs fifth podium in six races
Piastri saw much less of the multi-car pile up, having started 10th and thus was ahead on the track when it happened. "The crash behind me, ended up getting involved," he explained. "Yeah, not much more to say really. Unfortunately, when you qualify in that position you leave yourself in the hands of others."
While he dubbed the rest of his afternoon a "test session," Piastri did find one positive from his difficult weekend – he now has 70 laps more experience of the Interlagos circuit than he had before, the rookie having never previously raced here. He crawled home 14th, still carrying some damage, just behind his fellow countryman in 13th.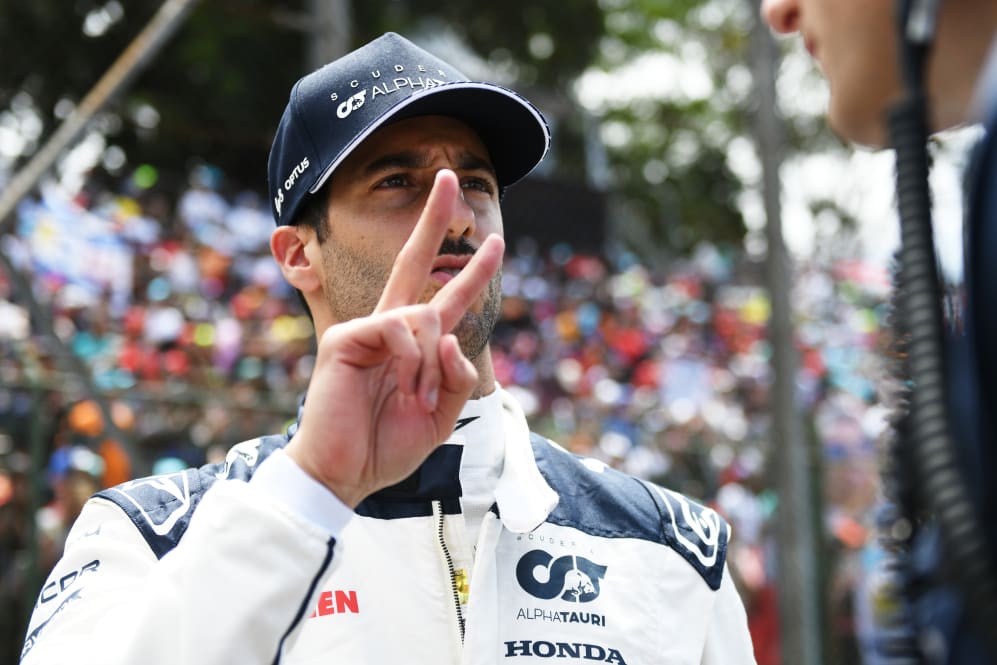 But for Ricciardo, the frustration ran deeper than just being in the wrong place at the wrong time, and was borne out of his belief that he had a very quick race car, and that points were possible.
"I think, firstly, it exposed a flaw or something in the rules because I didn't feel we ever did a racing lap, and then you already start the race a lap down so Oscar and I fell victim to that today," he said.
"For me it's like okay, two of us today, but if 15 cars had damage and had to do what we did, are they going to start a race with 15 cars a lap down, I don't think so. So, I think they need to be a bit more open minded, so that was a bit frustrating.
"I feel for the team, you know me, my championship, I'm not in a championship hunt but I'm here to help the team get seventh in the championship and I felt I could have heavily helped today. So just a shame the rules are written the way they are, doesn't seem to be any flexibility."
READ MORE: 'Inexcusable performance' – Wolff brands Mercedes' W14 'miserable' as car 'doesn't deserve a win'