Ricciardo determined to resolve 'unfinished business' for Renault in Bahrain after 2019 double-DNF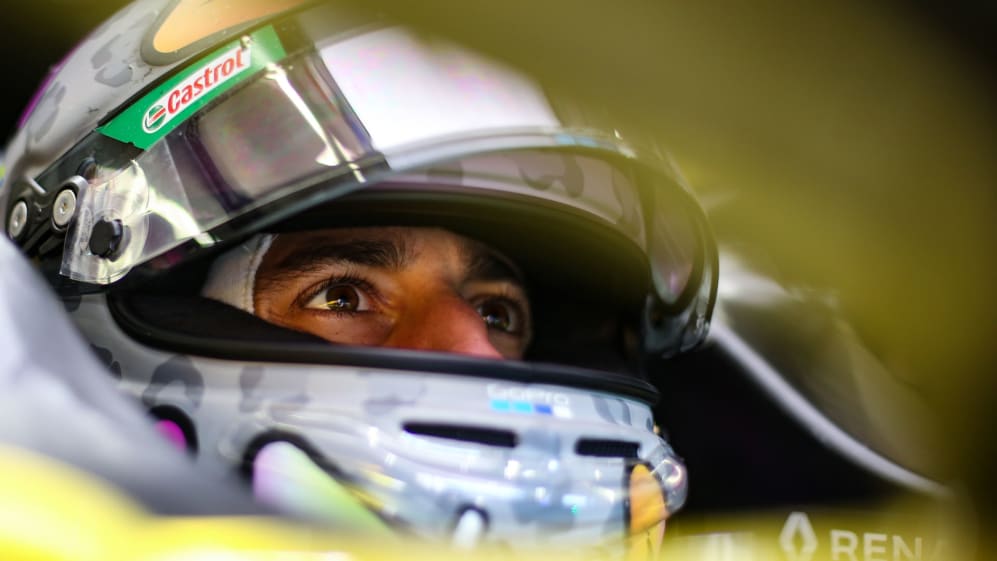 Renault's 2019 Bahrain Grand Prix ended in ignominy as both Daniel Ricciardo and Nico Hulkenberg retired within metres of each other four laps from the end. And speaking ahead of the 2020 race, Ricciardo was determined to right that wrong when Formula 1 arrives in Sakhir this weekend.
Ricciardo's retirement from last year's Bahrain Grand Prix – although Hulkenberg and he were eventually classified 17th and 18th – was his second straight failure to finish a race, in what was a difficult start to life as a Renault driver. And with Ricciardo now at the end of his life as a Renault driver before joining McLaren in 2021, the Australian was keen to go out on a high at a Bahrain track that, despite the results, he'd always enjoyed going racing on.
READ MORE: Ricciardo one of four drivers 'at different level' says Renault sporting director
"In recent years, I haven't had the best results in Bahrain," said Ricciardo, who was also part of a double DNF for Red Bull at the track in 2018, "but I'm looking to set that right this weekend.
"The Sakhir circuit in Bahrain is a good one; I've always enjoyed racing there and night sessions are always fun to take part in… There are some decent overtaking spots, especially Turn 1, which is probably the best place to attack.
"I'm feeling much more on top of the car since we were last in Bahrain," Ricciardo added, "so I think we should be in a good place. We also have a bit of unfinished business there after last season, so I'm pretty hungry and fired up."
READ MORE: Renault will miss 'smiley, engaging, top of his form' Ricciardo, admits Budkowski
Meanwhile, with Formula 1's rejigged calendar having seen the drivers tackling some frigid late-season conditions at tracks like the Nurburgring and Istanbul Park, Ricciardo admitted that he was looking forward to feeling the desert heat as the 2020 season gets rounded off by a triple header of races in the Middle East.
"I know we've been to some awesome tracks across Europe recently, and whilst they've all been fun for various reasons, the weather has been too cold for me!" he said. "I much prefer the heat and it's still pretty warm in Bahrain during the evening, which is great."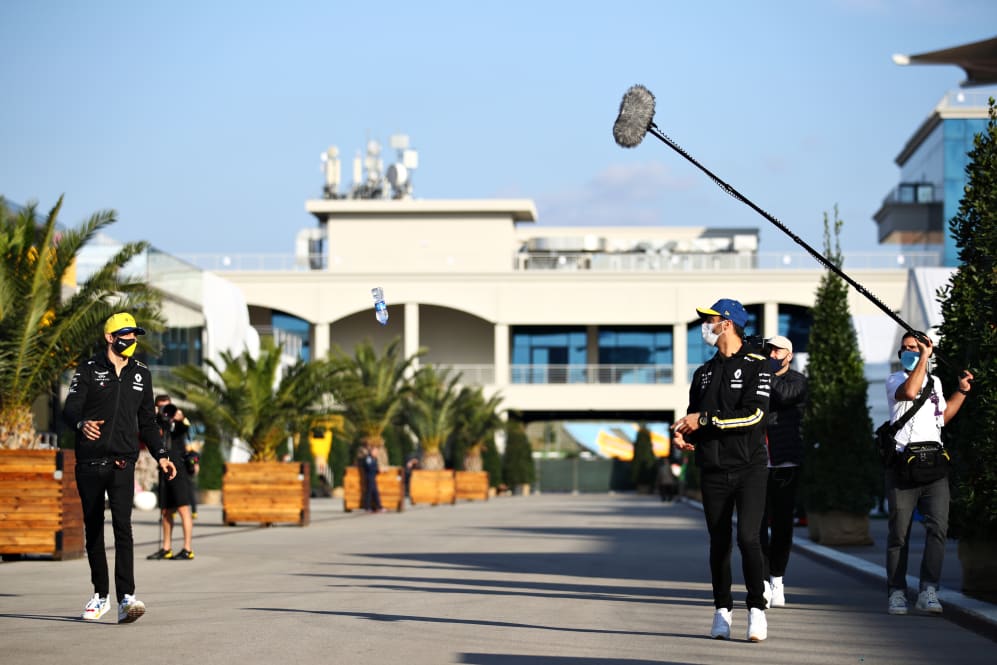 On the other side of the garage, Ricciardo's team mate Esteban Ocon is on a tricky run of form currently, with three retirements in the last six races having limited his points haul to just 10 in that time – while two podiums in the same period have helped Ricciardo earn 55 points from his last six starts. Because of that, Ocon too was fired up for a strong weekend, having finished just out of the points in 11th at Istanbul two weeks ago, and retiring from the Emilia Romagna Grand Prix the race before.
READ MORE: Racing Point, McLaren, Renault or Ferrari – Who will win the fight for P3 in the constructors' championship?
"I'm definitely feeling motivated after what happened at the last two races," said Ocon. "It doesn't feel like we have too much luck on our side of the garage, but I believe it's in our own hands to turn that around. There's not much time to feel sorry for ourselves, so I'm determined to have a solid weekend and take some big points at a strategic time of the season."
Renault's one-point takeaway from Istanbul, meanwhile, saw them drop from P3 to P5 in the constructors' standings, with the team now 18 points adrift of Racing Point – and just six clear of the improving Ferrari.