Ricciardo hopes new rules and new McLaren MCL36 mean a return to his overtaking best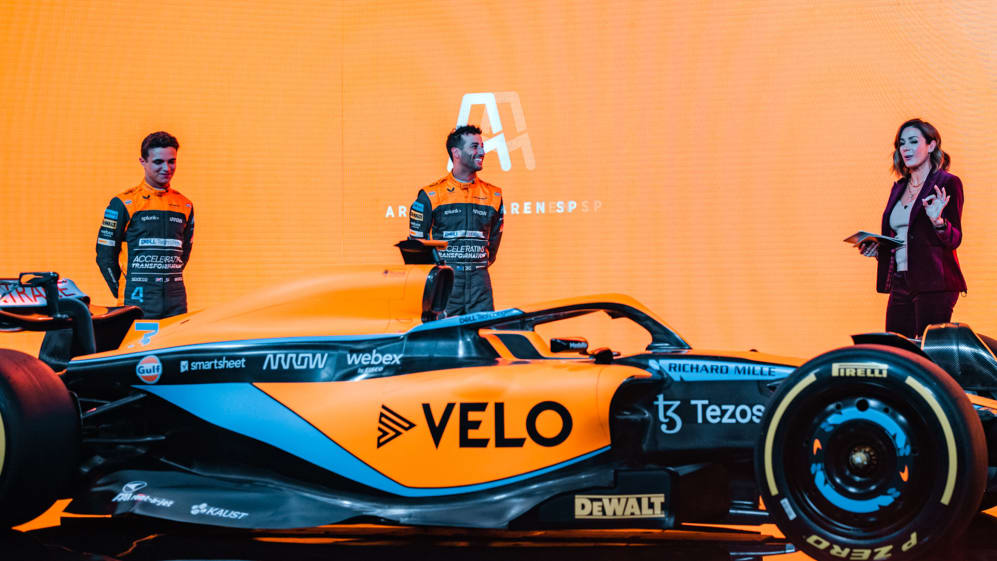 McLaren driver Daniel Ricciardo hopes he will return to his best – dubbing himself the "D.R.I. double-C" – this season, explaining that the new rules and the team's development process should suit him more than in 2021.
The eight-time race winner is a proven late-braking expert, a quality perhaps most evident in his 2018 Chinese Grand Prix win, and said he reckons that the sweeping rules changes this season could allow him to show off his skills more regularly.
READ MORE: Ricciardo hoping new F1 cars are 'a nice handful' as he looks to put 2021 struggles behind him
"Hopefully, it increases [overtaking]. In years past, for sure I've still made some moves, but I have not consistently been the guy doing the best moves," said Ricciardo. "In a way it is due to how the cars were at times; they are so fast, you brake so late, and it is so hard to get close to another car – so to pull off moves was just tricky.
"So, now, if this allows us to be closer, to have a little bit more of a braking zone, I hope we have to brake a little bit earlier on these cars and buy ourselves a bit more distance to work with. I think that will promote not only more overtaking but more chance for the big D.R.I. double-C to come back."
The Australian, who finished 45 points off team mate Lando Norris in last season's drivers' championship, spoke at the McLaren MCL36 launch and explained that he'd had a considerable input into the development of the 2022 car. He explained that he had used his experience at Renault and Red Bull to shape the Woking squad's process.
"I'm not the guy to walk into the room and throw things around and say: 'this has to change'. I'll do it productively. From very early on [in 2021], from when I first got in the car, I was relaying information about 'this is what's different compared to the Renault, the Red Bull', so I was already kind of feeding information.
READ MORE: Why McLaren are ambitious but realistic about 2022 prospects
"Then as we got more races deep, I was still obviously not doing as well as I thought, so I was being a little bit louder. But as I said before, the positive was that Lando was also in [agreement with] that.
"But long story short… the team also acknowledged that this is a strength of Daniel: 'He has proven to be very fast, so we would live to give him this so we can get the most out of Daniel'."
Ricciardo and McLaren will be in action for the first time this season at a shakedown in Barcelona, ahead of pre-season running at the circuit on February 23-25.