Feature
Why McLaren are ambitious but realistic about 2022 prospects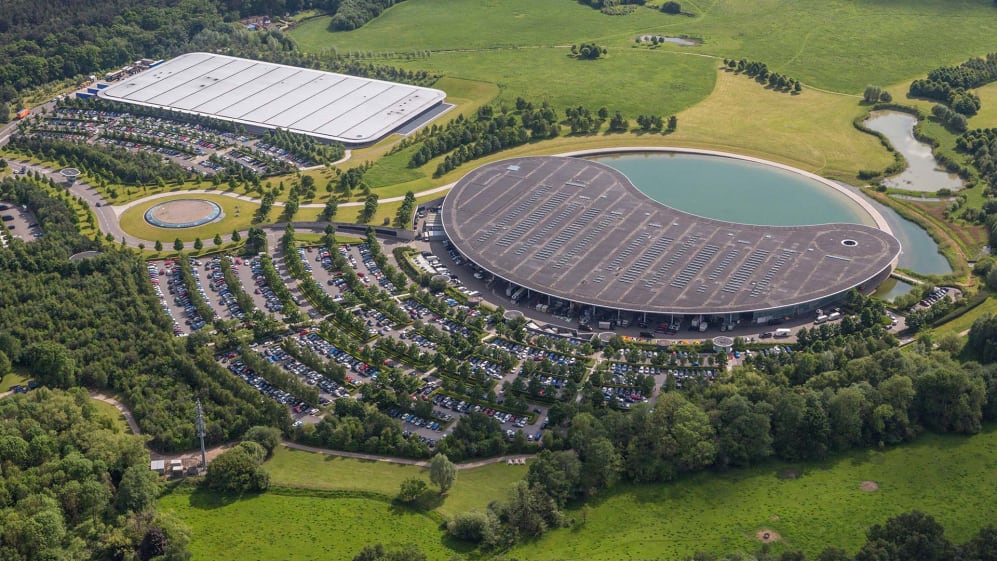 McLaren are a very different team to that of a few years ago, when they were trapsing around at the back of the grid. The grimaces are gone and the smiles are back.
The belief in what they can achieve is bubbling over. And the results on track are proving that at some stage in the future – if they continue this upward trajectory – a return to winning ways awaits.
READ MORE: McLaren showcase bold new livery as they reveal 2022 challenger, the MCL36
It's taken some time to get to that point, though. It began with an overhaul of the structure by McLaren Racing CEO Zak Brown and the shrewd recruitment of Andreas Seidl as Team Principal. Seidl has revolutionised the way McLaren operate, revitalised the culture and put in place a leadership structure below him of Technical Director James Key, Operations Director Piers Thynne and Racing Director Andrea Stella that works in blissful harmony.
Their financial health is looking rosier, too. Having sold the factory and leased it back, the bank balance looks significantly better. The arrival of US-based investment firm MSP as shareholders has given the team the funds to overhaul an infrastructure that desperately needed an update. Work on a wind tunnel and state-of-the-art simulator is racing ahead, and that should give them the firepower technically to fight on a level playing field with the leading teams.
ANALYSIS: The key feature on the MCL36 that McLaren are hoping will give them an edge on rivals
But those two key pieces of furniture are still two years away from coming online. And it is because of that, that McLaren are being cautious about their prospects in the short term. Sure, they want to return to the front. Sure, they want to win World Championships again. But they know that in F1, it takes no time at all to drop to the back of the field – and years to get back up again.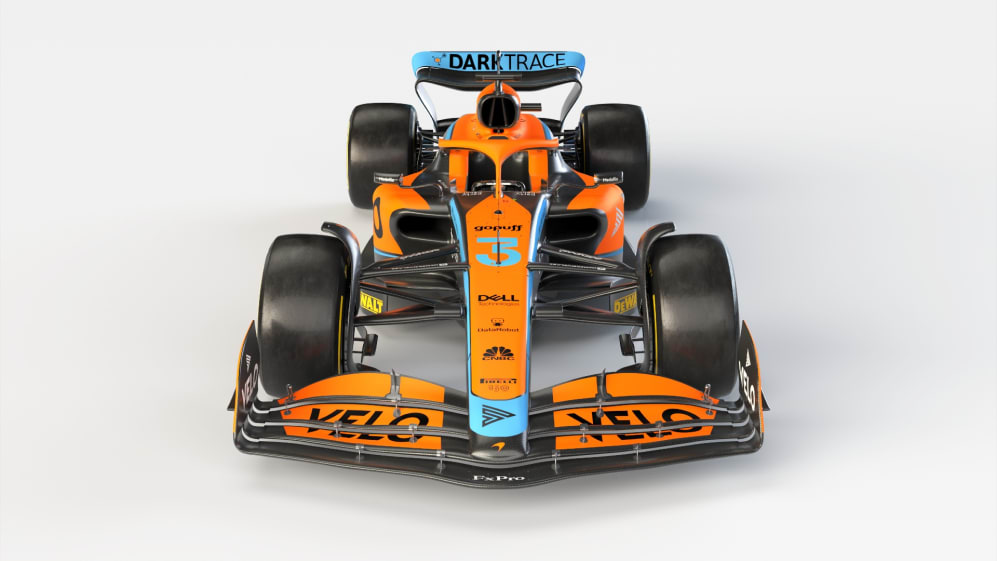 Fortunately, they have a crew who believe in the team's potential. Lando Norris has committed his future to the team, this week signing a new four-year deal through to 2025. His team mate Daniel Ricciardo has two more years left on his contract, plus the option to stick around for another.
And the leadership team, including Brown, Seidl, Key, Thynne, Stella and several other senior members of staff, have recently signed on the dotted line for the foreseeable. They wouldn't do that, especially at the start of a new era of F1 where the pecking order could change, if they didn't believe that McLaren's plan was the right plan.
READ MORE: 'It's definitely a big opportunity' says Norris as McLaren reveal 2022-spec MCL36
"We have all the people that we need," says Brown, when he chatted to media at the McLaren Technology Centre on the day of the launch of the MCL36. "Andreas has worked hard to mould the team in a way that he sees it as a championship-calibre talent of people but we have to recognise and be realistic that we are still catching up on some of the technology infrastructure that we're behind on. The wind tunnel is under construction, things like simulator, too.
"We have everything here or on order and being built. I think what you're seeing is we are going from strength to strength to strength: pit stops are better, reliability last year, more points per race, all the incremental steps that we need to take to become a more competitive racing team under Andreas and James and the team – that's happening.
"It's quite exciting. It's going to be the team of people which will ultimately get us back to the front. But we still have a little bit of a way to go so I think we need to caution against all things are equal sitting here today as we still have some areas of disadvantage."
While they are still waiting for the wind tunnel and simulator to be completed, the team have powered on with the tools they have and delivered the first car Key has had the chance to mould from a clean sheet of paper since he joined from Toro Rosso in 2019 – and there's plenty of opportunity to make further gains.
With so much change, Key says the team have tried to design the car in such a way that they can react if they need to go in a different direction, once they've seen how other teams have interpreted the rules – and the pace those interpretations have delivered.
READ MORE: Ricciardo hoping new F1 cars are 'a nice handful' as he looks to put 2021 struggles behind him
"With our car – and I'm sure everyone has done this – we have made an effort to try and give ourselves a platform which is very well futureproofed for development, so it offers opportunities beyond us getting the here and now right," says Key. "We'll see how that goes, but there is plenty more to learn and do at this stage.
"I think it then drops down to what your development strategy is in terms of introducing things and the longer you leave something, the quicker the car will be when you've got it on, but you've spent more races without that performance step. I think that's what the cost cap forces you to do, which is a good thing because you have to think smartly and you have to think about the most efficient way to do things. Having worked in smaller teams in the past, this is familiar territory for me and I don't mind taking that decision because it goes with the territory."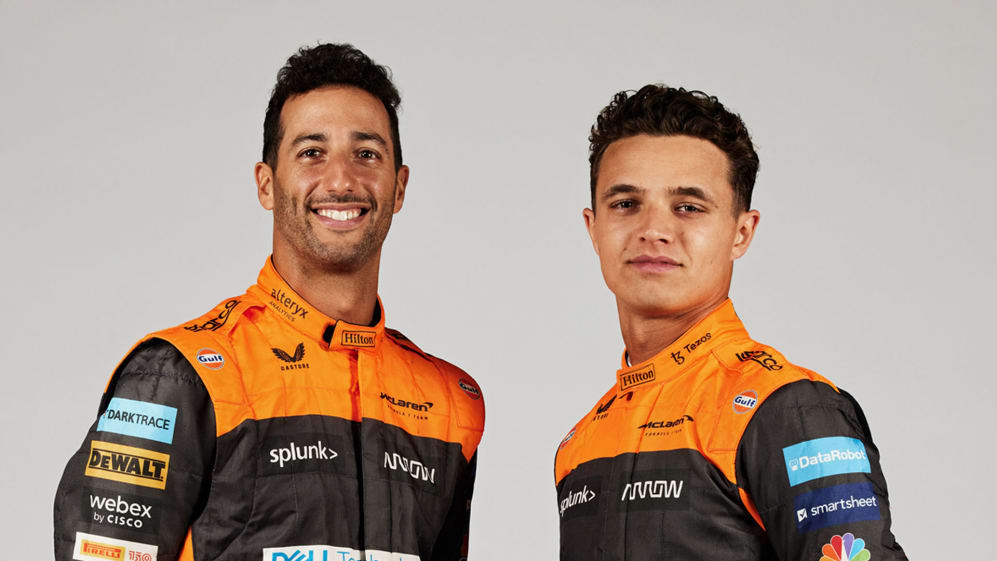 While McLaren revealed their 'real' car with a live show from the McLaren Technology Centre in Woking on Friday evening, they have left off some innovations that they wanted to keep under wraps until testing, so as not to give a rival team the chance to copy their train of thought any sooner than they have to.
"I think we can be proud of presenting a real car, because it absolutely is the car we will be taking to Barcelona," says Key. "We have hidden some bits and pieces because there are some sensitive areas for obvious reason, but everyone will see them anyway when we run the car. But as far as the development plan is concerned, like every team we have development steps to come early on because we are still very much in the learning process at this stage and the development rate and the proactivity we are showing in the next step is pretty strong.
"So we will bring some updates to Bahrain and then the next step is already in process now, so you will see the car change. But I'm sure everyone's car is going to change."
READ MORE: Two big questions for McLaren in 2022 – Can Ricciardo and Norris return their team to glory?
The strong financial footing McLaren now has means they can be aggressive with upgrades and react where necessary. The rate of development is going to be relentless, as the immature regulations allow for more interpretations than the last iteration, which had reached a ceiling after several years of development. That Key has experience of working to get bang for buck – having had smaller budgets at previous teams like Toro Rosso and Sauber – should stand them in good stead in the new era of a cost cap.
Have McLaren got it right? It's impossible to say until we see the cars hit the track. But given the foundation they have built, a driver line-up that is among the strongest on the grid, a budget to compete, a realistic long-term plan, and a team of people who are working ruthlessly efficiently even if they haven't got it right, they're well-placed to react quickly.
And if they have, the kind of weekends like Monza last year, when they scored their first win since 2012, and the only one-two of the season, could become a more frequent occurrence.