Ricciardo 'proud' as he and McLaren team mate Norris prepare for 200th and 50th GP starts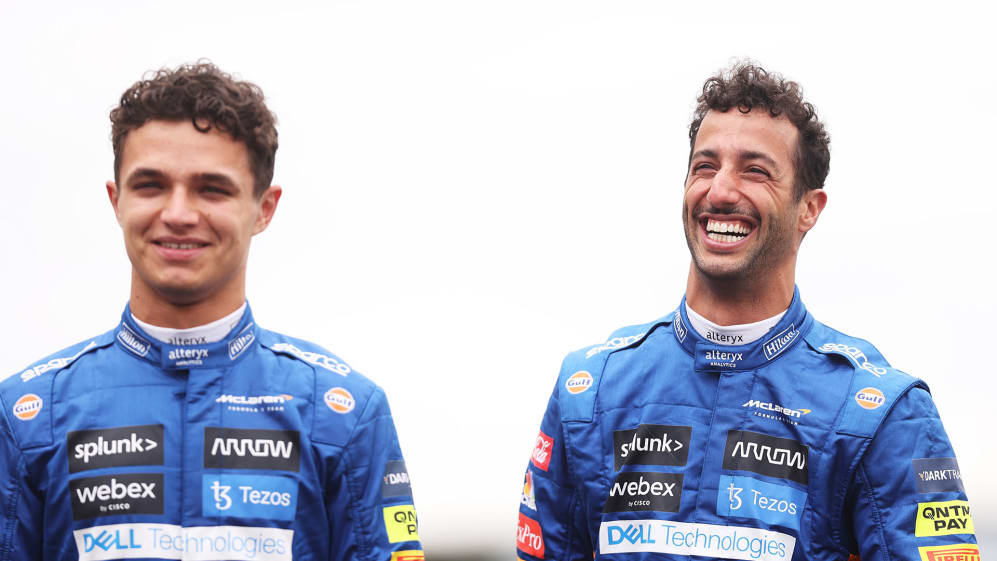 The Belgian Grand Prix will see Daniel Ricciardo become the 20th driver in history to make a 200th F1 start, as team mate Lando Norris gets set for his own 50th race start – with the McLaren pair reflecting on their respective milestones ahead of the race at Spa-Francorchamps.
Ricciardo - who starts a season-best fourth at Spa - will leapfrog the 199 starts of Alain Prost to become the 20th most experienced driver in F1 history this weekend, with Ricciardo having made his F1 debut 10 years ago for HRT at the 2011 British Grand Prix.
READ MORE: Norris says Hungary DNF blotted 'almost perfect' first half of season as he prays for rain in Spa
"I was told the other day that I'm one of 19 in the history of the sport that have got to 200 Grands Prix [actually one of 20], so that actually made it feel more significant," said Ricciardo. "I felt like it was something that more [drivers] had done, so I guess that made me feel a little more proud.
"But it's exciting. It's obviously something I've really dedicated my life to, so to be here 200 Grands Prix after and still loving it and enjoying it, and for the most part being competitive, it's a nice feeling."
Ricciardo will have some way to go to match Kimi Raikkonen's leading 340 not out Grand Prix starts. But asked about his favourite moments along the way, Ricciardo said: "Obvious ones are like the first victory, that's a day I'll never forget, June 8 2014 [at the Canadian Grand Prix].
"But I think there's just moments along the way, even races which didn't end up being victories or podiums. I remember 2014 with [Fernando] Alonso in Germany, I kind of battled him for a few laps on older tyres.
READ MORE: Ricciardo reveals the two races that earned him 'respect' from Schumacher and Alonso
"I felt at the time that he was just expecting me to let him go and kind of do his race, because I wasn't really in his race, but I thought I'd make a battle out of it. I don't know if he'd see that as a 'point in time' but I felt that was a point in time where I truly gained his respect. So there's moments along the way which I personally remember, and which I'm quite happy about."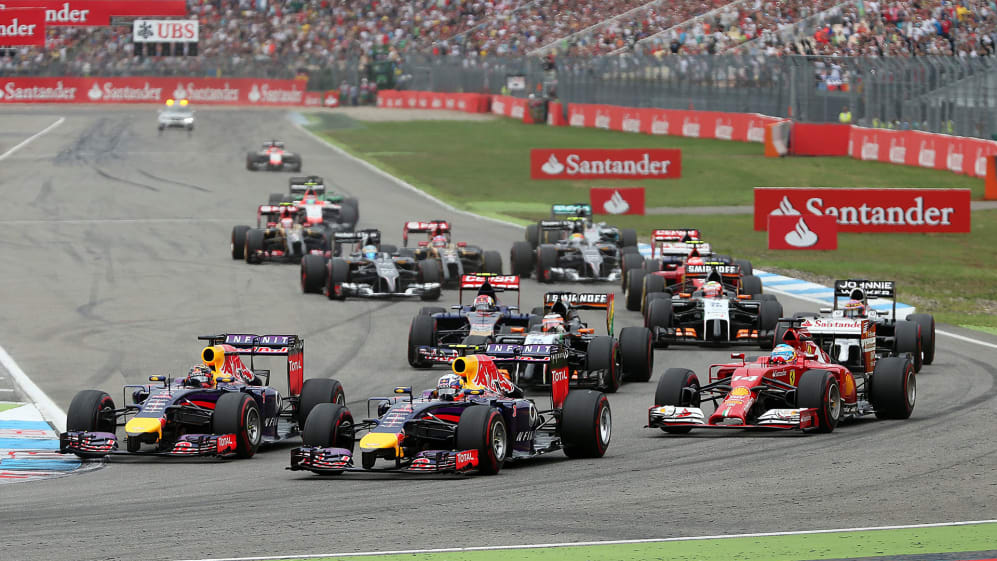 Norris, like Williams' George Russell, will make his own 50th start at the 2021 Belgian Grand Prix. He has had a roller coaster of a weekend so far, after topping Q1 and Q2, before a huge crash in Q3 which saw him taken to hospital for checks and a precautionary X-ray. He was subsequently cleared to race, and will start 14th after taking a five-place grid penalty for changing his gearbox.
And having been taken out of the previous race at the Hungarian Grand Prix after contact with Valtteri Bottas, the Briton was asked whether accepting that certain situations were beyond his control was one of the key things he'd learned on his Formula 1 journey so far.
"It's one of many, many things really," replied Norris. "I'd say it's quite an important one because it can change how you think about things and the mentality of Formula 1, how you go into a weekend, recover and get ready for the next ones.
FORM GUIDE: Who's set to come out on top as battle resumes in Belgium?
"I think the simple things are still the key things that I've learnt," Norris added, "to enjoy my time here in Formula 1; the more I enjoy it the more motivated I am, the more excited I am for the next race or qualifying or whatever it is. So a lot of it is the things that motivate you to do well, to do well for myself and for the team, and a lot of that is enjoyment and hard work."
Spa, meanwhile, occupies a special place in the affections of both McLaren drivers, with Ricciardo having won here for Red Bull back in 2014, while Norris can count on home support this weekend thanks to his Belgian mother Cisca.