Ricciardo reveals surprising talks with one team over his future – and why he turned down a race seat chance for 2023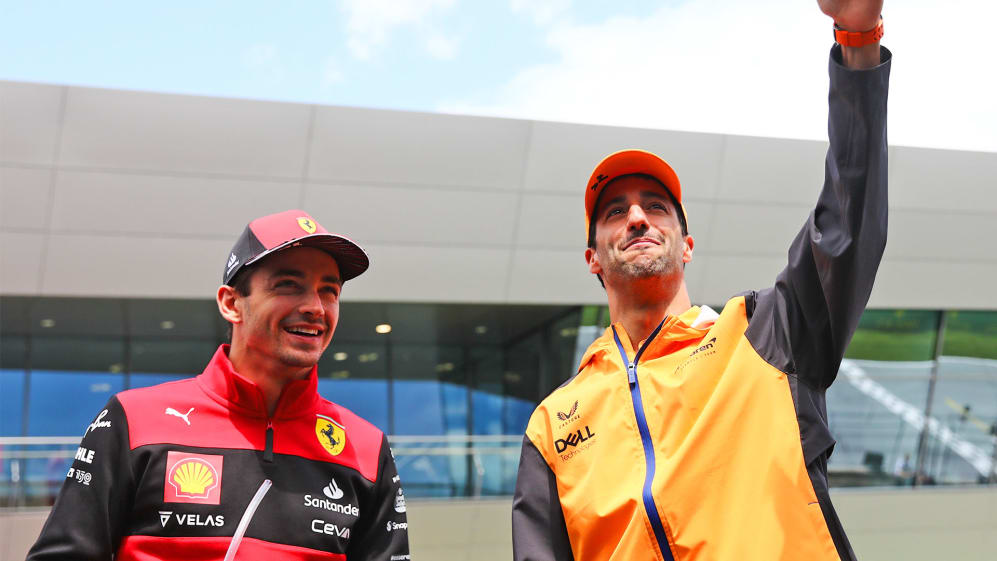 Daniel Ricciardo will spend this season on the sidelines, having left McLaren a year earlier than planned. But the Australian driver has revealed that he did have talks over a race seat for 2023 with another team, before deciding on a reserve driver role with reigning champions Red Bull...
Ricciardo's tenure at McLaren saw him lead Lando Norris in a stunning one-two at Monza in 2021, his first season with the team yielding 115 points. Last season however saw Ricciardo take just 37 points as he struggled with the new generation of F1 cars, leading to his earlier-than-planned departure from the team. Compatriot Oscar Piastri will replace him at McLaren this season.
READ MORE: 'I took a bit of a gamble' – Ricciardo reflects on decision to leave Red Bull, and if he has any regrets
In a recent episode of our Beyond The Grid podcast, Ricciardo was asked whether he had the option of taking a full-time race seat for 2023 before settling on a Red Bull reserve role.
He replied: "There was a couple of times where [Ferrari] was linked. But, I think coming back to a seat next year as Guenther [Steiner, Haas Team Principal] said, he reached out and stuff.
"The more… days that passed and, especially as I did the triple-header to get back into the second half of the season – so three days on the bounce – it became more and more clear that it wasn't about what phone call I was receiving; it was about me acknowledging that I just ultimately don't want to be competing next year.
"So, in a way I am glad that, let's say, a top team didn't reach out, because it's one of those ones where you probably feel, 'Oh, I've got to sign it', but I think deep down I was just craving a bit of distance."
ANALYSIS: Why are Ricciardo and Red Bull reuniting for 2023?
The eight-time Grand Prix winner added that a season on the sidelines could prove more beneficial than another stint behind the wheel.
"Yeah, you could call it some burnout," continued Ricciardo, "but I'm not afraid to admit that or say that, and it's one of those ones where, you know, everyone will have an opinion and this and that, but it's ultimately that I know what I feel, I know what I want. It was some of that.
READ MORE: 'Can he improve? Yes, of course he can' – Red Bull tip Verstappen to get even better in 2023
"And I feel very... I don't want to say that I'm the only driver that feels this way, but I would say that I'm not the normal sportsman where I kind of just use 'practice makes perfect'. The more I do sometimes, the more I'm just like getting kind of lost in it, where I kind of feel like the power of a break for me, some time off, I could come back better. I know for me that could actually be really good."
Red Bull continue with the pairing of Sergio Perez and two-time champion Max Verstappen for 2023 as they aim for a third consecutive drivers' title and a second-straight constructors' championship, with Ricciardo supporting them in a third driver role.