Ricciardo says Renault have 'grown with self-belief' as he singles out surprise favourite moment with team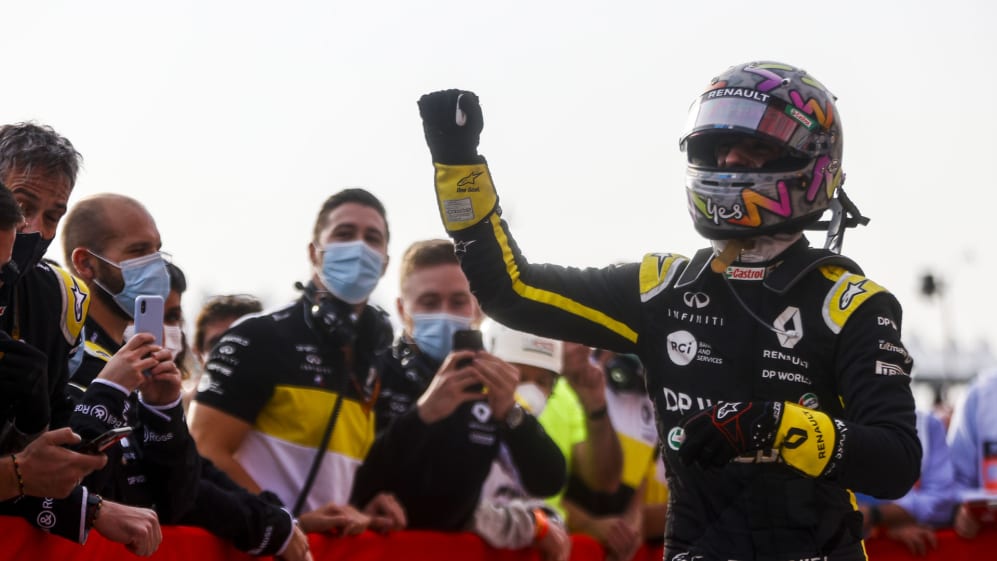 Daniel Ricciardo and Renault will part company at the end of the Abu Dhabi Grand Prix after just two years together. But the Australian feels that they've been two instructive seasons in the team's history - and says Renault have grown in self-confidence over the past 24 months.
Ricciardo has been one of the stand-out performers of 2020 in the improved Renault, having taken podiums at the Eifel and Emilia Romagna Grands Prix this season – Renault's first since returning to the sport as a constructor in 2016, while Esteban Ocon added another one at last weekend's Sakhir Grand Prix.
READ MORE: Delighted Ocon reflects on 'difficult journey' to maiden podium after P2 finish in Sakhir
And asked ahead of the Abu Dhabi Grand Prix how different the Renault team was now to the one he'd sensationally swapped Red Bull for in 2019, Ricciardo replied: "I can definitely spot some differences and I think some positive ones. I'm certainly not going to sit here and claim all of that, not at all, but I do believe the team I walked into beginning of last year is now a different team.
"I've seen the team grow with confidence, self-belief, and facts are facts, they've obviously built a better car in the last 12 months. That you guys see on paper, but as far as an atmosphere in the team, I certainly see a positive change and that's been really nice. How much of it is down to me, I don't know, but I certainly felt I tried to create something, or change something for the better."
READ MORE: Why Ricciardo has gambled his future on McLaren – rather than staying at Renault
Meanwhile he singled out the 2019 Australian Grand Prix as his most significant memory of his time with the team. The race was not a happy one for either party, with Ricciardo crashing at the start before damage eventually forced his retirement – while he also complained after the weekend that Renault's media and sponsor commitments at his home race had failed to allow him to prepare properly for the Grand Prix.
READ MORE: The inner steel behind Ricciardo's smile – and why McLaren wanted it
Precisely because of that, though, Ricciardo said that the rude awakening of the Melbourne race – after five seasons with the front-running Red Bull team – was an important one in his and Renault's shared history.
"Honestly, I'll keep the memory of my first race last year," he said, "because the whole weekend, I felt a little frustrated, obviously with the race itself, but with everything. It was a bit of a hit of like, 'okay, we've still got a lot of work to do'.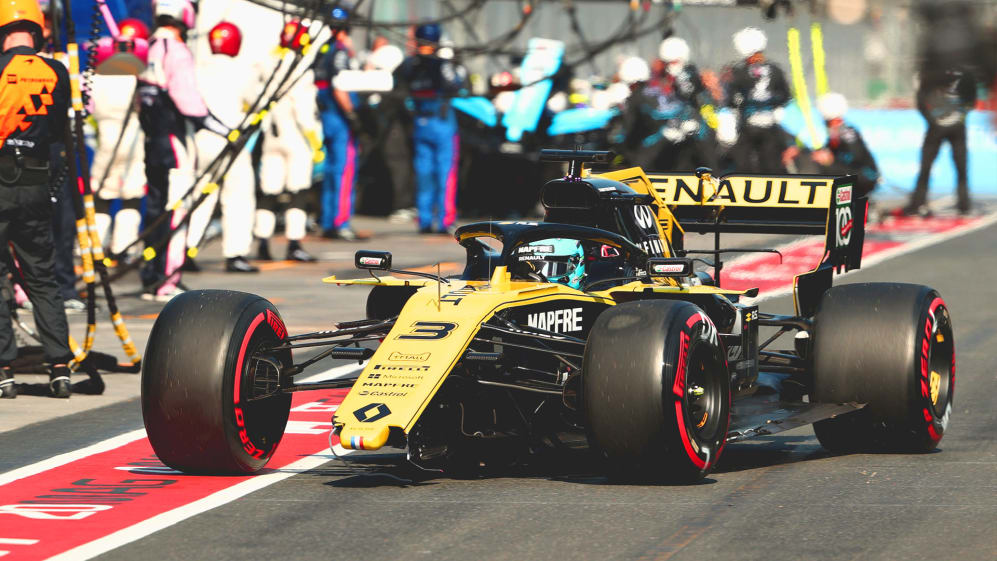 "Now I look back on it and see how much we've changed, how much we've improved, how much more confidence we all have, I think, in the team. That feels like an eternity ago but I think it's important to remember that, because it really is just prove of what we've done.
"Obviously Nurburgring's the standout," added Ricciardo. "The first podium, and hearing a few f-bombs from Cyril [Abiteboul, Renault Team Principal], that was nice. Everyone was just elated with that, it was just awesome."
READ MORE: Eifel GP podium 'felt like the first all over again', says Ricciardo
Once the chequered flag is flown in Abu Dhabi, Ricciardo will turn his attentions to his new challenge with McLaren, as Fernando Alonso takes his seat at Renault – who are set to be rebranded as Alpine from next year.
There's plenty for Ricciardo to do ahead of that, though, with fifth-placed Renault still in with a long shot at claiming P3 in the constructors' standings this weekend, with the team sitting 22 points adrift of Racing Point – and 12 points behind his future McLaren squad.