Feature
Ross Brawn on Red Bull's momentum, frustration for Russell, and where Mercedes go from here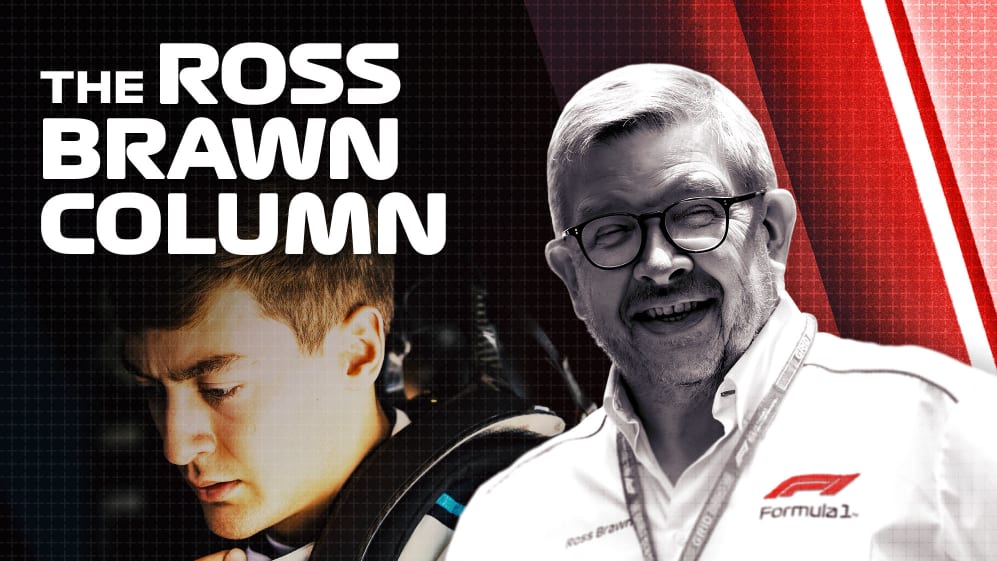 Max Verstappen took a third victory in four Grands Prix to extend his lead over Lewis Hamilton in the drivers' championship, as Charles Leclerc completed a strong recovery drive having dropped to the back on Lap 1 to take seventh in the Styrian Grand Prix. Formula 1 Managing Director, Motorsport, Ross Brawn discusses the key talking points...
Red Bull attack gathering pace
This is the fascinating thing about F1. Sometimes you win races you shouldn't win. Sometimes you don't win races you should win. It did feel at the beginning of the year that Red Bull, who were a very slick operation, fumbled a bit. But now they are back up to speed.
What looked to be the better car is now showing it in the results. At the beginning of the year, Mercedes out-raced them. That is not the case now. It's been the opposite in the last couple of races. Mercedes are trying too hard, and they've stumbled a bit.
READ MORE: Horner praises Perez for 'driving the wheels off the car' after Red Bull pit stop error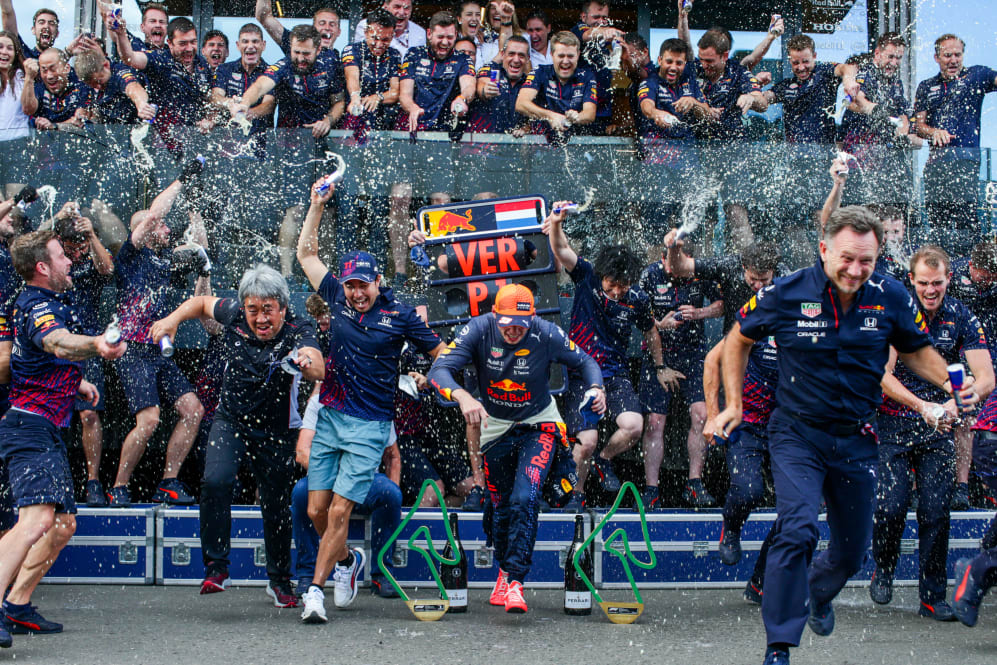 Verstappen's maturity shining through
I've said more than once before that I thought Max was championship material. We have to remember what we saw when he first arrived in F1. He was pretty raw and unpolished. I'd say we are seeing that same degree of speed with very polished performances now.
He's got good judgement, works well with the team, has a good rapport with the team, and he's reached that level of maturity now where he has genuinely got a very strong chance of winning the championship this year – and he's doing it in a very controlled, refined style.
We knew from the beginning that he was quick, but got himself caught up in too many incidents that he should not have been involved in. You can see that maturity quite clearly – and he's putting in some exemplary performances.
READ MORE: Verstappen says Red Bull car felt better than ever after dominating Styrian GP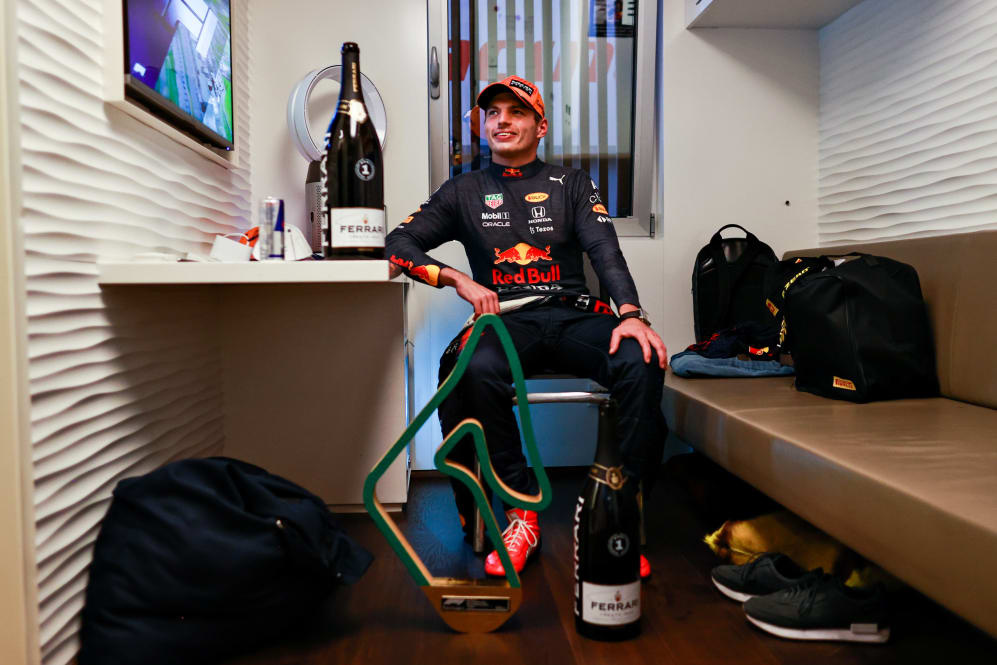 Mercedes have some decisions to make
Someone said to me after the race: 'Do you think the change in the regulations hurt Mercedes?' And I said let's not forget at the end of last year, the Red Bull was probably the fastest car. The change of regulations impacted everyone. How much each team was affected is difficult to judge. Red Bull are really starting to assert their authority.
It's a very difficult year for Mercedes to come back because the focus is so strongly on next season – and the new regulations. Nothing can be done on the engine. Do they burn any resource on this car and sacrifice a bit for next year? I suspect not, as it's so difficult to suddenly pick up the momentum on a car that you've probably stopped working on.
READ MORE: Hamilton says Mercedes 'have no answers' to Red Bull pace after losing to Verstappen in Styrian GP
They may try and race it more effectively, try and squeeze a bit more performance out of the set-up of the car, and how it's working, but I don't think we're going to see any big upgrades or big changes in the car. They have to squeeze a bit more juice out of the lemon without putting too much resource into it which could negatively impact next year.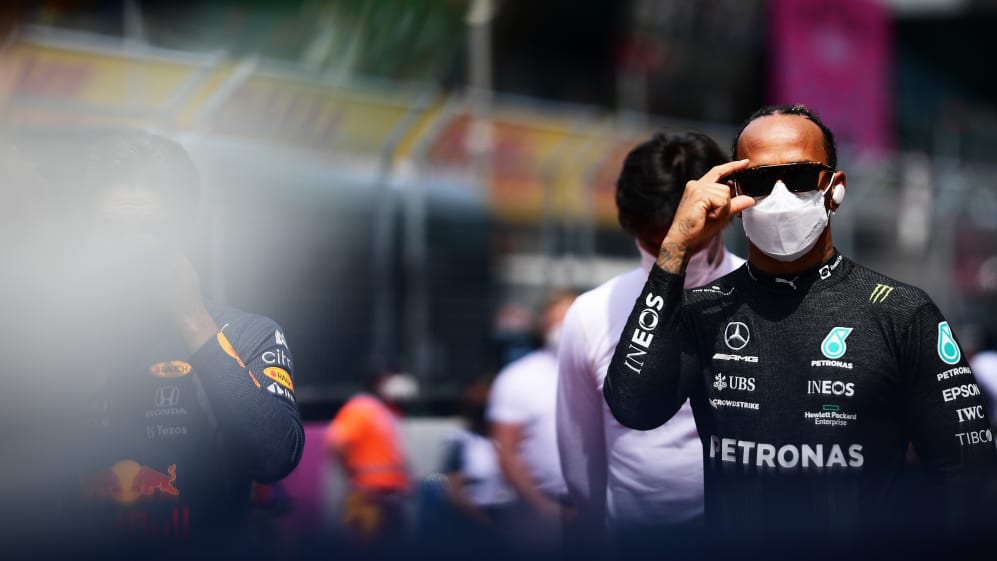 It looks like Red Bull are running a lower drag configuration, giving them a straight-line speed advantage. I don't know if that is an option to Mercedes. Are they at the optimum? Do they question their simulations? Is the development of a new rear wing maybe the sort of project they could afford to put some resource into?
That's what going to be rattling around their minds until the break. Once the break is over, everyone will be committed to next year. Let's see what happens in the next three races before the summer break.
My driver of the day – Charles Leclerc
My driver of the day was a dilemma because once he got going, Charles was clearly outstanding in the race. It wasn't the best overall race we have seen from him, but he was pretty impressive in the way he recovered from the back.
READ MORE: Driver of the Day Leclerc hails 'one of my best performances' as he recovers from Gasly incident for P7
Of course, he made the mistake in the first place. He was a bit clumsy at the start so that is why it is a dilemma as I think he deserves driver of the day, and our fans have said the same, but I would give it with a caveat that it was far from the perfect race.
Max did an impeccable job, but it was a straightforward win. There were no challenges like the last race where he was under intense pressure for quite a considerable amount of time. So I'll give it to Charles on balance.
When you have won races, and are as a good a driver as Charles is, you do get frustrated when you're back in the pack rather than being at the front of the grid. I always remember Michael had far more accidents in the middle of the pack than he had in the front – it's inevitably really. That sounds an obvious thing, but there are people who consistently race in the middle of the pack who don't have accidents.
He has got to keep his wits about him when he's in the lower positions. It is a lot busier. Given he knows how strong he is, a moderately conservative approach needs to be considered. The tricky bit is if you're too conservative, you get into accidents as well.
READ MORE: Sainz says Ferrari pace comparable to Red Bull as he fights from P12 to P6 in Styrian GP
It's pretty ferocious there in the pack. So it's finding that balance. I suspect there is a touch of 'I should be at the front – I want to get back up the front as quick as I can' mentality.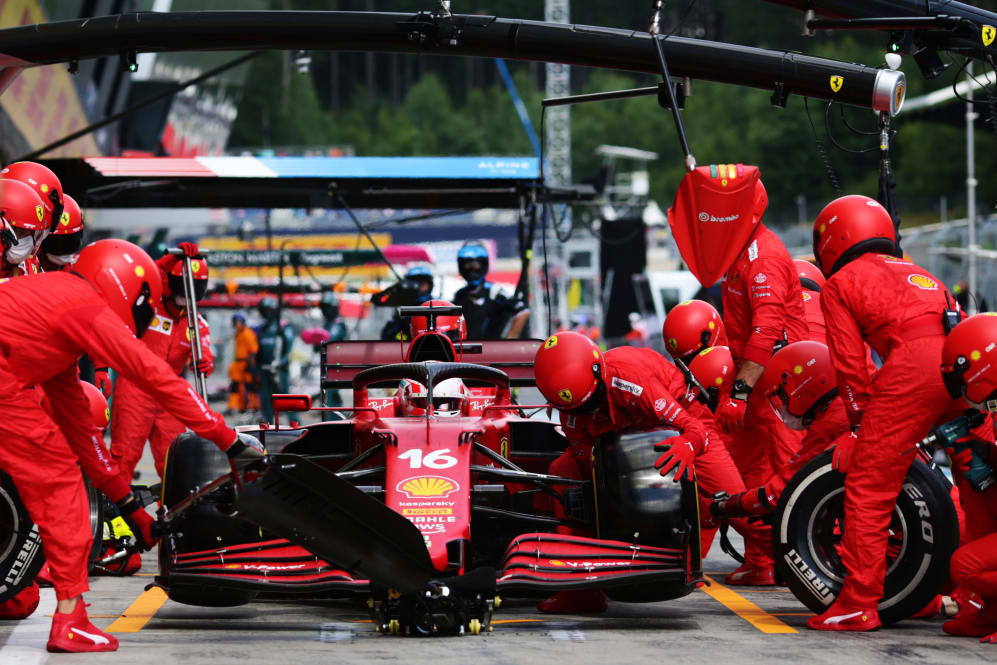 Frustration for Williams and Russell
It was a pretty impressive race from George up until the point he started having technical problems. It looked like he had a pneumatic leak. These engines have air springs on the engine, and sometimes the seal or a pipe can get damaged. They have very little reservoir capacity because they don't use air, the air is just there to provide a pneumatic pressure on the valve springs.
So if you get a leak that reservoir can disappear very quickly. Then you can have a terminal engine failure, which both from a cost perspective and potential penalty perspective is not what they want. It is annoying for the team and frustrating for George, because it looked like potentially his best proper race performance for Williams.
READ MORE: 'Racing is just brutal' – Russell 'gutted' as mechanical issues ruin great chance of first Williams points
Williams are heading in the right direction. They really seem to be making some progress right now. They will have the same dilemma as to how much effort do they put in next year versus getting back to a more respectable position this year. When you're at the back of the grid, it's a different calculation as to when you are at the front or middle of the pack.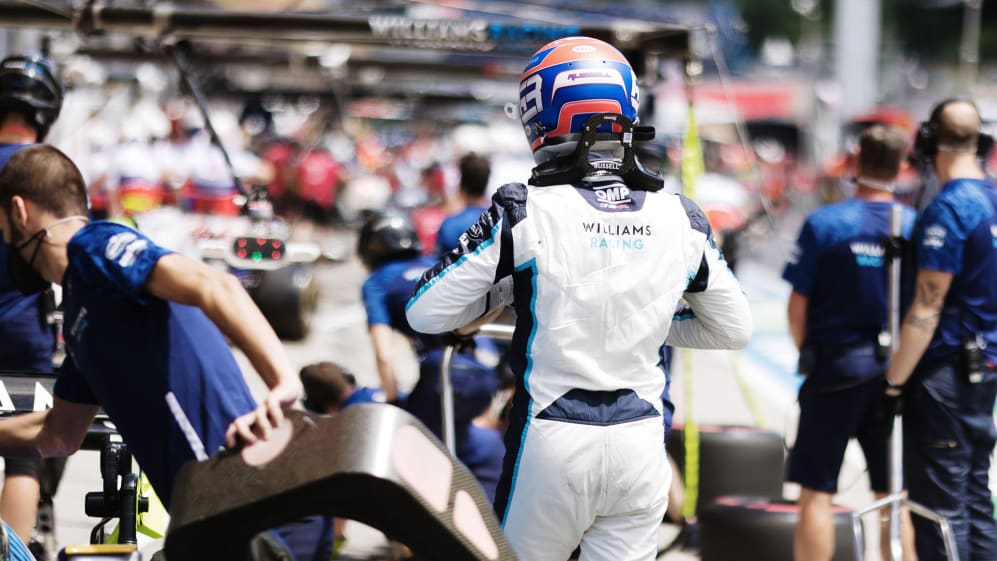 When you're at the back, the question is: how much do the sponsorship opportunities depend on showing some progress? I had this with Honda. We abandoned the 2008 car because it was already done when I got there. It wasn't a great car. So we put all our efforts into 2009. Honda withdrew at the end of 2008. I've always wondered if a better performance in 2008 would have kept them in the game.
Williams will be juggling that balance with how much they want to put into this year and how much into next year. They have long-term investors, so I'm sure next year is the biggest consideration for them. It was a great performance from George all weekend. It's annoying they didn't deliver the points they deserved.
RACE HIGHLIGHTS: Watch all the action from the Styrian Grand Prix, as Verstappen defeats Hamilton