Feature
Ross Brawn on the Russell-Bottas crash, Hamilton vs Verstappen, and who impressed him most in Imola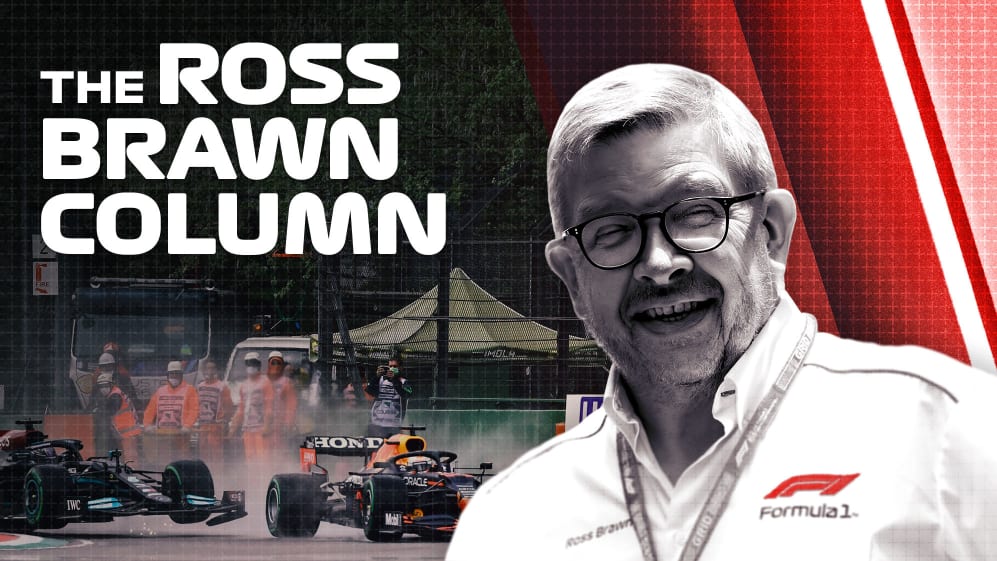 The Emilia Romagna Grand Prix didn't just deliver a cracking Grand Prix, but also provided yet more proof that Formula 1 has a real fight brewing for the title between Lewis Hamilton and Max Verstappen. Formula 1 Managing Director, Motorsport, Ross Brawn discusses the key talking points…
Driver of the Day – Lando Norris
I was really impressed with Lando Norris's performance on Sunday, I thought he had a tremendous race and showed a real fighting spirit.
He made a mistake in qualifying and was very hard on himself for letting the McLaren team down, but his response on Sunday was from the very top drawer.
READ MORE: Norris celebrates 'near-perfect' weekend as he recovers from Saturday heartbreak to seal second F1 podium
Importantly, he didn't let one error lead into a spiral and his performance here and in Bahrain is showing that he's maturing into a very impressive racer.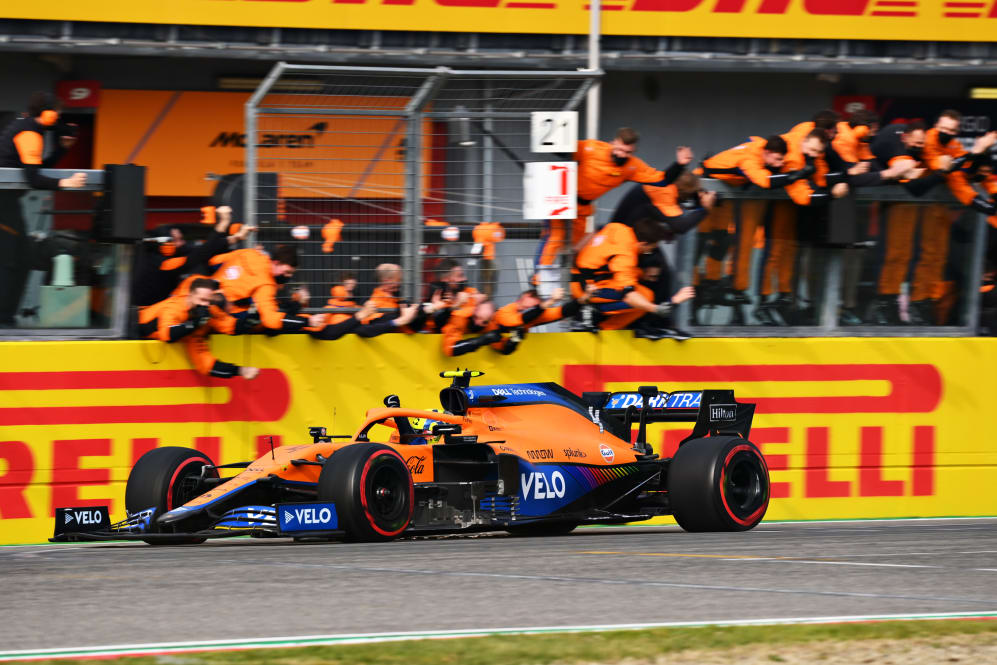 It was an interesting day in terms of team mate battles. Norris seemed to have the measure of Daniel Ricciardo all weekend.
On Sunday, Max Verstappen and Lewis Hamilton's respective team mates seemed to struggle.
In my experience, the reason for such significant differences with the same cars is nearly always down to poor tyre temperature. I don't think it was a case of drivers losing confidence here – they just didn't seem to have the car they wanted and didn't generate enough tyre temperature.
Sometimes a driver is getting the tyres to work and the other not – and it looks horrible as the difference is amplified massively, even if it's only very fine margins.
Verstappen and Hamilton go wheel to wheel
The race was a bit hairy for Verstappen at times and he had a few moments - such as when he nearly lost the car ahead of the restart, however, he drove assuredly, stamped his mark and thoroughly deserved the victory.
The fight into the first corner at the start, between him and Hamilton, was significant and set the tone for the race.
RACE HIGHLIGHTS: All the action from a thrilling wet-dry Emilia Romagna Grand Prix at Imola
I believe it was Max's corner. He had the line, he had the place on the track. Lewis in retrospect may wish he backed out of it, especially considering the conditions.
He would have been mindful of Sergio Perez as well, who was just behind, in what was a Red Bull pincer movements of sorts – and he was clearly trying to look for space where neither could get to him.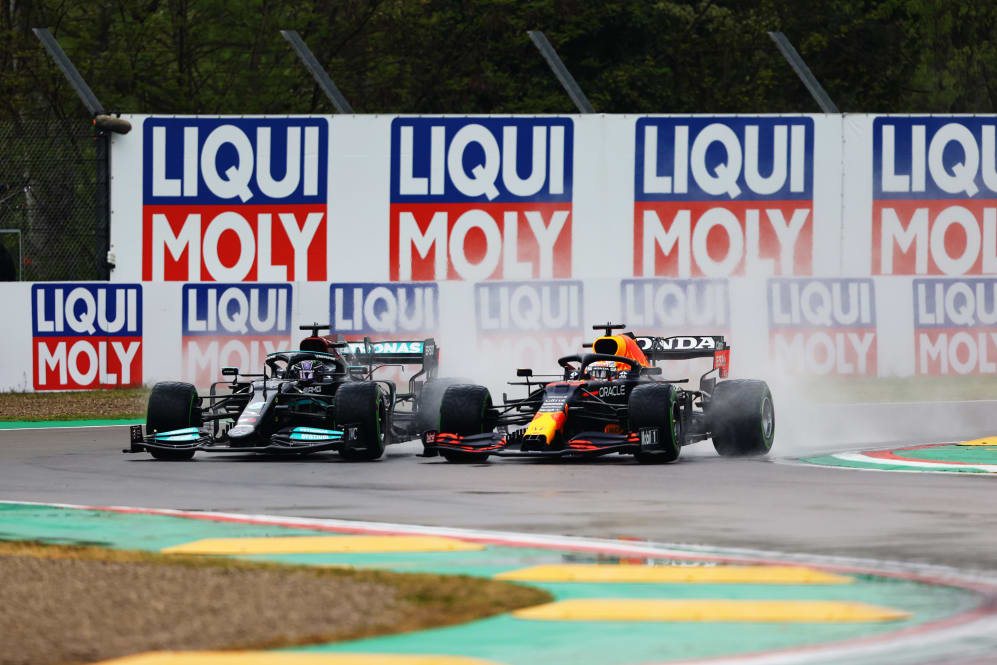 For Hamilton, it was one of those days that could count for a lot in a tight championship. He made a rare mistake but recovered well and is still leading the title race.
F1 set for titanic battle for the title
This is going to be a tough championship fight – which is fantastic for Formula 1. In Hamilton and Verstappen, you have two guys at very different stages of their careers, battling it out with cars that are very well matched.
READ MORE: Verstappen and Hamilton at odds over whether they made contact in crucial start of Imola race
It has all the hallmarks of a titanic battle, not least because I don't think teams will be able to throw a lot of resources at this year's car with the 2022 car in the works.
There is so much focus on 2022, as the regulations are changing so dramatically, that I think what we see now is what we will get all season. This could be a golden year.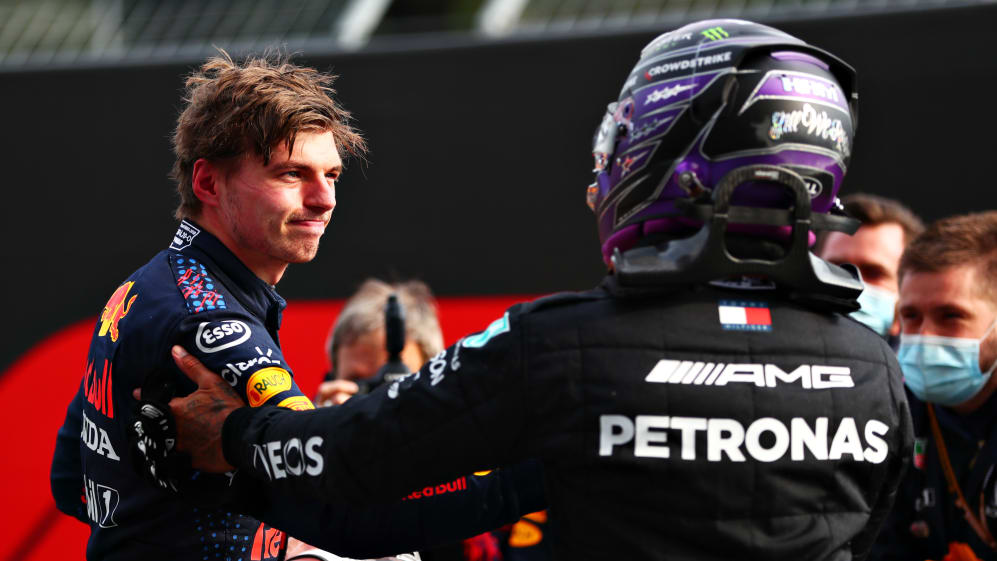 Ferrari impress in home event
It's been a difficult time for Ferrari of late, but they had a very solid day at Imola – and it's great to see them in a decent position, on the up.
I'm sure they wish they could get another tenth or two out of the car, which would have had them in the fight for a podium on Sunday, but it is still going in the right direction.
READ MORE: Mixed feelings for Leclerc as wet set-up almost yielded Imola podium
Tricky to call Bottas-Russell incident
There will no doubt be an intense post-mortem of the accident between Valtteri Bottas and George Russell.
The positive thing is that both drivers escaped unhurt and the cars held up on impact to show how far we've come regarding the safety standards.
Imola is quite a narrow track so there's not much space. When you add wet grass either side from the rain, it becomes very, very tricky.
I'm sure both drivers will analyse the incident and learn from it but it did look like Valtteri drifted across and left George nowhere to go.
READ MORE: Wolff says Russell has 'lots to learn' as he admits costly crash with Bottas will hurt Mercedes upgrade plans
F1 to have two US races from 2022
Before the race got under way, we had the very exciting announcement that Miami will join the calendar in 2022, as the second United States race alongside Austin.
Sean Bratches started the ball rolling for a Miami Grand Prix when he arrived and while it's been a long time coming, we're glad to have got it over the line.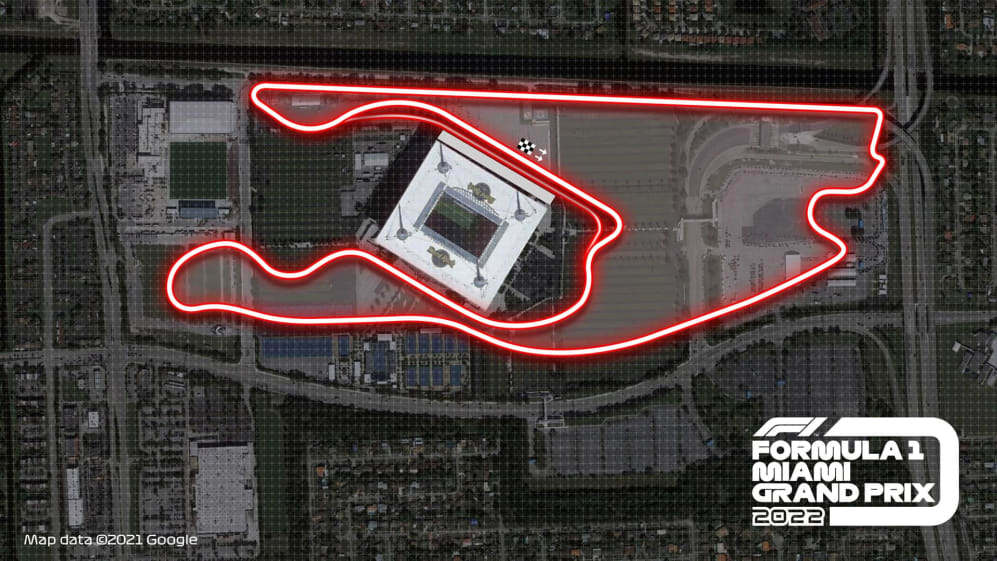 It's going to be a great track and we are finding that the enthusiasm for F1 in North America is just getting stronger and stronger.
MIAMI GP: Everything you need to know about F1's newest race - including how the track was designed
Our new partners are clearly F1 fans. Tom Garfinkel, the Miami Grand Prix's Managing Director, joined the official starter for the Grand Prix and was so engrossed in the action, he didn't want to come down from the starter's podium!
It's going to be a cracking event and we can't wait.