Feature
Ross Brawn on Verstappen's pain, Vettel's resurgence – and that dramatic finish in Baku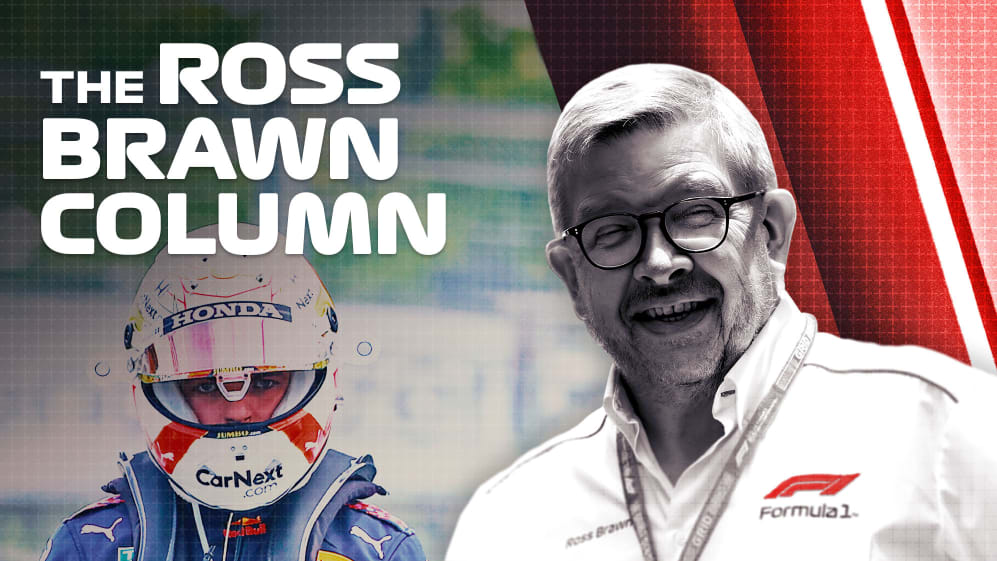 The Azerbaijan Grand Prix burst into life in the final two laps following the red flag, with Sergio Perez securing his first victory for Red Bull, as title contenders Lewis Hamilton and Max Verstappen failed to score. Formula 1 Managing Director, Motorsport, Ross Brawn discusses the key talking points…
My Driver of the Day – Sebastian Vettel
This was a slow burner of a race, with little pockets of excitement. Everything was looking like a forgone conclusion, but one thing you can say about F1 is that there are no foregone conclusions. The closing stages were dramatic.
Max did an imperious job, I can't fault anything he did – and was ultimately unlucky. Sergio was sensational, too, and Seb is having a second lease of life. It's a close call, but for me, my driver of the day was Seb.
READ MORE: Vettel 'over the moon' with maiden Aston Martin podium after 'very rough' start of the season
It is a real pleasure to see him get going again. Seb's had a tough last couple of seasons. I was one of the people who was uncertain about the decision Aston made in signing him up, but it's looking to be a great call because of the way he's driving and the results he's getting.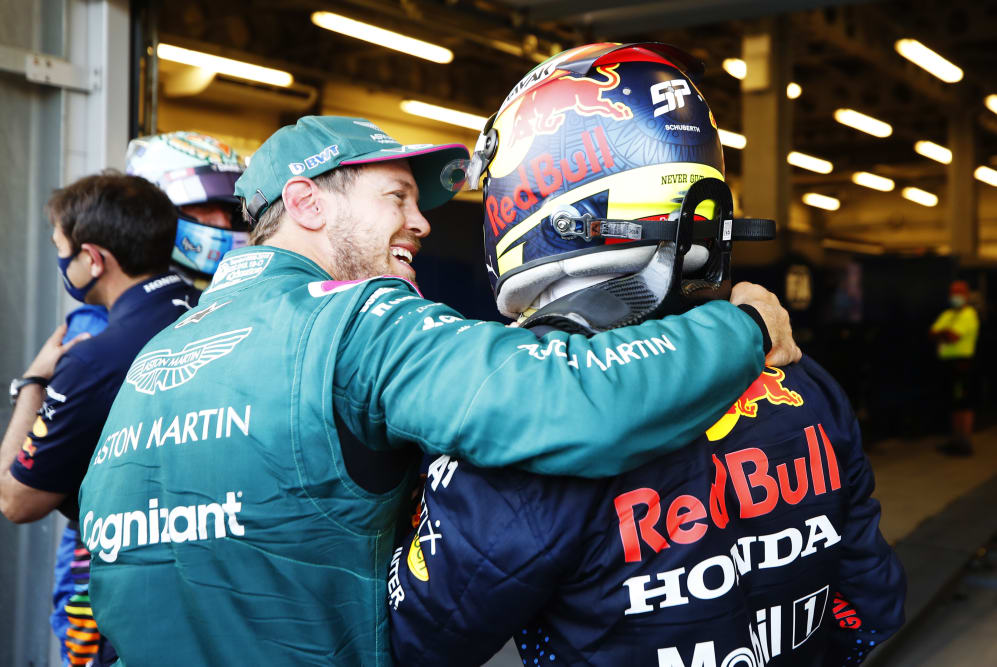 He's reborn again. He's refreshed. There's a different vibe about him. And it just shows how the whole psychological aspect can impact performance. Seb has found himself in a much more comfortable place, with the right sort of pressure and with engineers who he is learning to work with. He's getting results and he deserves it. Bravo.
Painful result for Verstappen
I know as an engineer and having run things from the pit wall, plus from a driver's perspective, if you have done everything you can and then the car breaks down or you suffer another issue, it's frustrating but you know it's out of your control and it softens the pain.
When you get frustrated is when you make a mistake. Those are ones which are really gutting. Even in my case, if it was a reliability problem, I would feel it like a punch in the stomach. If something weird happened, you can live with it.
READ MORE: 'Sometimes you can hate this sport' – Verstappen frustrated to miss out on 'easy win' and chance to extend points lead
Max drove a very good race – and deserved to claim victory. And with Lewis' mistake at the end, it means the damage to his championship hopes wasn't as bad as it could have been. So it might explain why after his initial frustration in the heat of the moment, later on he was very pragmatic about what happened.
Baku a test of character for Hamilton
It was a test of character for Lewis this weekend. Generally he was coming through it very well. To have a car that looked so off pace on Friday and get it into a better space on Saturday was a good step. It wasn't the fastest car, but he knew he could do something with it.
He was doing a pretty good job and then I don't know what happened at the restart. He said it was a switch issue. It was obvious the rear brakes were clearly very hot.
It didn't even look close that he was going to make the corner. But after Max's accident, it keeps the championships wide open. While Mercedes and Lewis will be unhappy, given Max's misfortune, it kind of balances out.
READ MORE: Azerbaijan GP Facts & Stats: Hamilton's record 54-race points streak finally ends
Championship fight still burning brightly
It was unusual for Mercedes to come to a race with a car so out of shape. It could be that following their difficulties in Monaco, they decided to take a different path, and that's what put them so out of shape on Friday.
If I had trouble with tyre temperatures like they did in Monaco, I would have been pushing to try a different direction. So their struggles on Friday could have been a result of that.
READ MORE: How Red Bull's set-up choice paid off in Baku – and why Mercedes and the rest had no answer
It is possible that when we get back to races where they have more confidence and it's a known platform, Mercedes will be back to their best. They have always struggled a bit at street circuits. Those have never been their strength.
Red Bull started this year hot, which is the complete opposite of what they did last year. They didn't come into their own until the second half of the year.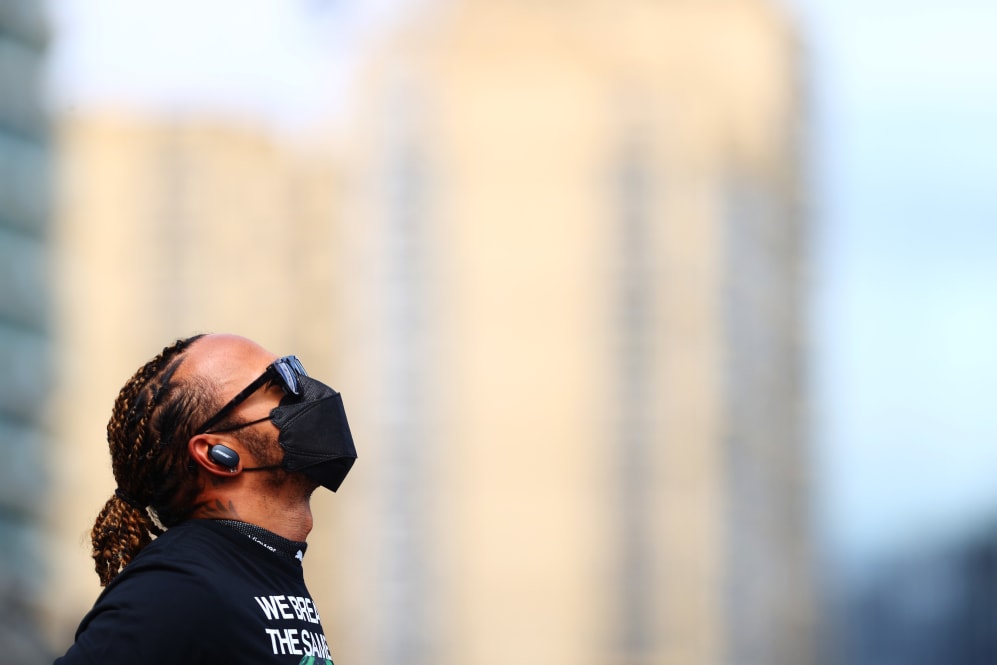 So their start is an encouraging sign. If they can continue this momentum and keep taking the fight to Mercedes, we are in for quite a battle.
Perez rewarding Red Bull's faith
Perez thoroughly deserved this win. I've always been a fan of Checo. He had a difficult start to his career when there was an enormous amount expected of him. It never came together at McLaren but he picked himself up from that and did a great job at Force India/Racing Point.
I was slightly surprised he was struggling a bit to get to grips with the Red Bull, but having said that he's next to one of quickest drivers on the planet who is well tuned to the Red Bull team.
READ MORE: Perez reveals team came close to retiring car before maiden Red Bull win in Baku
He needed time to get up to speed – and it's not been easy. Practice sessions are shorter and it's a new car and a new team with a new philosophy, new culture and he's driving against the toughest opposition.
Valtteri and Checo have the two toughest jobs in motor racing because of the quality of Lewis and Max respectively. There are no hiding places and your team mates don't have many off days. Checo has just dug deep, really knuckled down and he is now starting to repay Red Bull's faith in him.
Pirelli to open investigation into tyre blowouts
First there was Lance, and then Max. Fortunately both were unscathed after big accidents, which was great to see. Pirelli will carry out a deep investigation into what happened.
One of the things with street circuits is that debris can often be a problem.
We need to stay calm. Pirelli did a lot of work over the winter to give more margin with the tyres and the FIA made changes to reduce the aerodynamic downforce to give even more margin. Let's be patient and await the results of the analysis.
READ MORE: Pirelli say debris likely cause of Stroll and Verstappen crashes, as they reveal cut found in Hamilton tyre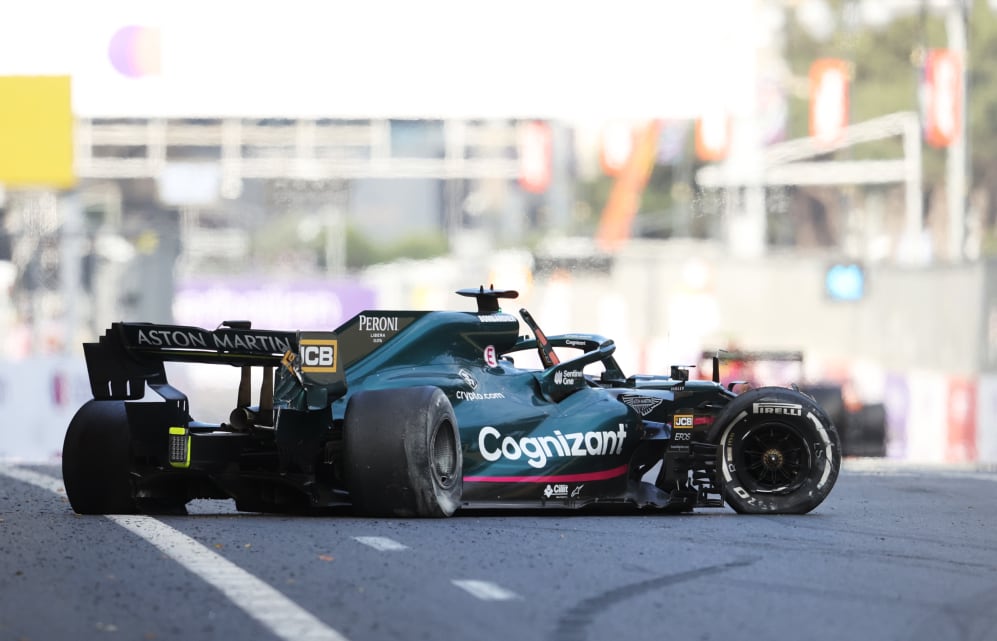 Two-lap race bodes well for sprint qualifying
I was encouraged to hear a number of commentators say we needed another 10 laps of the action we saw in the final two laps of the Azerbaijan Grand Prix because it acts as a good prequel to sprint qualifying.
Sprint qualifying will be a little longer, around 17 to 20 laps, but it could well feature the same type of thrilling racing as drivers won't have to worry about saving tyres.
RACE HIGHLIGHTS: See all the action from an extraordinary win for Perez in the Azerbaijan GP