Vettel 'over the moon' with maiden Aston Martin podium after 'very rough' start of the season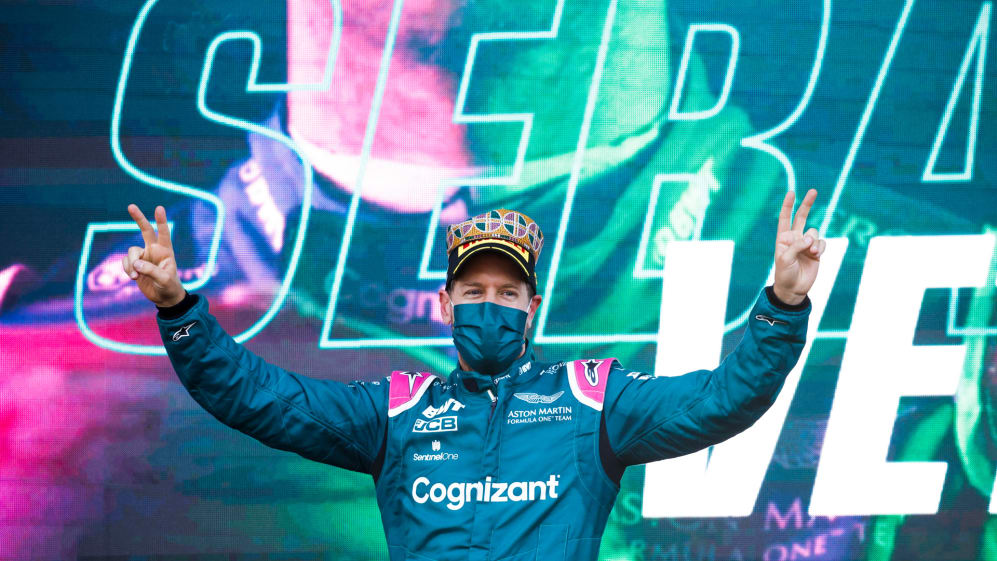 Vettel was clearly frustrated when he qualified 11th on Saturday, but that left him with a free choice of tyres today. He nursed those brand-new soft compounds until Lap 18, briefly leading the race as he was the last driver bar team mate Lance Stroll to stop for tyres.
Up to sixth before the first Safety Car restart – for Stroll's stricken car – Vettel gained two places at the expense of Charles Leclerc and Pierre Gasly. He capitalised on Max Verstappen's late retirement to move to third, gaining another place in the final Safety Car restart when Lewis Hamilton went off as he rallied to P2 on new tyres.
READ MORE: 'Sometimes you can hate this sport' – Verstappen frustrated to miss out on 'easy win' and chance to extend points lead
He recalled: "When the Safety Car came, I was obviously in the mix in P6 and had tyres that were 10 laps fresher than anyone else's.
"Probably easier to warm them up, and it helped me to jump Charles and also Pierre. So it was quite hairy into Turn 3 and Charles was braver than I expected, because I initially braked later than him but he opened the brakes and I thought he for sure is going to hit the wall, so I prepared to get to the inside. He [Leclerc] made it, I don't know how, but he did.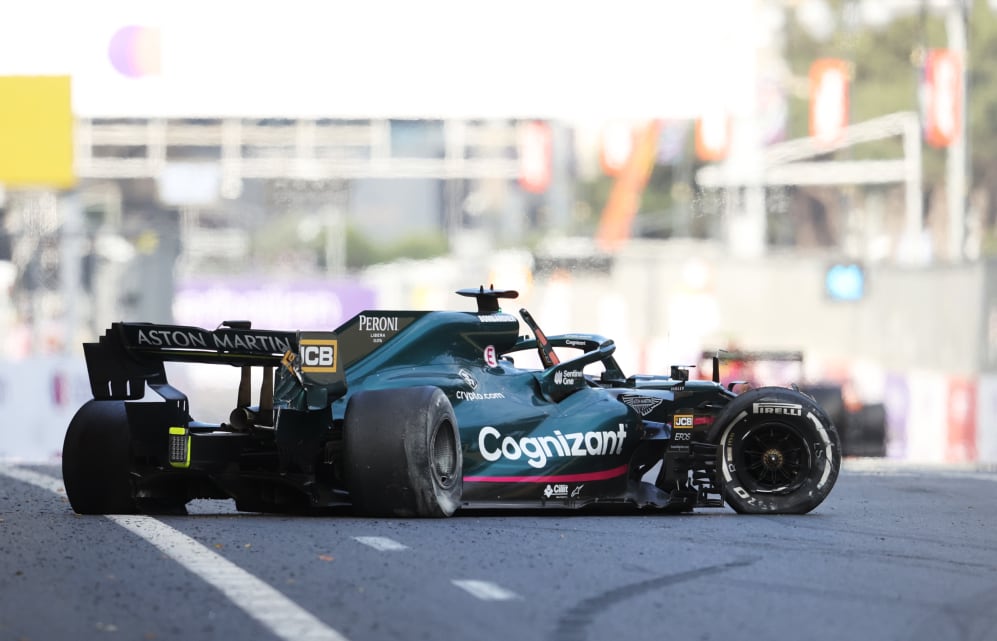 "Then with the red flag, obviously it's a shame with Max [Verstappen] to lose the lead like that," continued Vettel.
"For us we found ourselves in a good spot in the podium ranks and just two laps to go, you just try to keep it together. I was again aggressive at the start with two laps to go and had nowhere to go and obviously saw that Lewis misjudged Turn 1 and tried to stay a bit closer with Sergio, maybe to do something after the first lap, but I was too far away.
RACE HIGHLIGHTS: See all the action from an extraordinary win for Perez in the Azerbaijan GP
"Obviously very happy for P2 and the team. I think it's great for us; we had a very rough start to the season and we expected quite a bit more after such a strong year the team had last year. I can't wait to get back and have a couple of drinks with the guys," he concluded.
After failing to score in the first four races of this season, Vettel has managed P5 from P8 in Monaco and P2 from P11 in Azerbaijan. Aston Martin leave Azerbaijan two points behind AlphaTauri in the standings, with France on the horizon.