Feature
Ross's Hungarian GP review: Risk and reward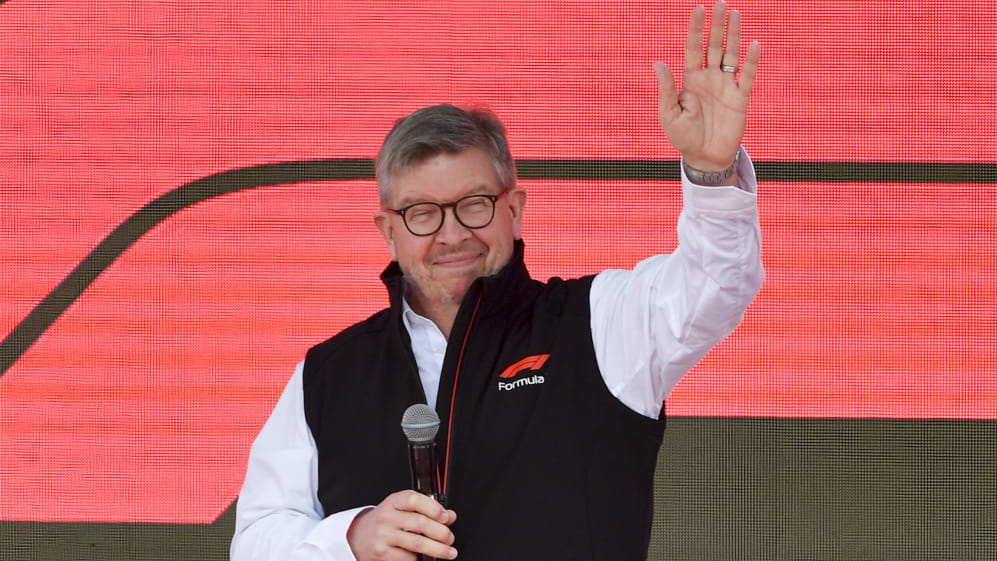 A nail-biting tactical tussle in Hungary resulted in a brilliantly worked 10th Grand Prix victory of the season for Mercedes. But while the Silver Arrows' inspired throw of the dice resulted in a thrilling win for Lewis Hamilton, for Formula 1 Managing Director, Motorsport Ross Brawn, there was plenty elsewhere to catch the eye across the Grand Prix weekend, including another display of Max magic, impressive races from some of Formula 1's rising stars, and a first win for a potential star of the future with a storied name from the sport's past…
Pace and planning
Lewis Hamilton had to fight like the champion he is to win at the Hungaroring. He produced a final stint lapping at almost qualifying pace, slicing through back markers, and making up almost 20 seconds in just 18 laps to catch and pass Max Verstappen with ease.
Earlier, the two men fought a thrilling duel that went in the Dutchman's favour. It's true Max's tyres were shot towards the end, but Mercedes had the benefit of seeing first hand what the Hard tyres could do, thanks to a long stint from Valtteri Bottas.
It seemed odd to be calling Hamilton in when his tyres seemed in good enough shape to keep pushing but it turned out to be a masterstroke. Mercedes therefore deserve credit for taking a risk on strategy when they could have gone the more obvious route and then wait for the race to evolve.
'I was on the limit all the way' says Hamilton after thrilling Hungarian GP win
Of course, given Mercedes' huge lead in both classifications, they can afford to take risks, but the Silver Arrows produced a thrilling race from start to finish, proving that Formula 1 is not just a battle between drivers but it is also an amazing team sport. Driver and team are mutually dependent.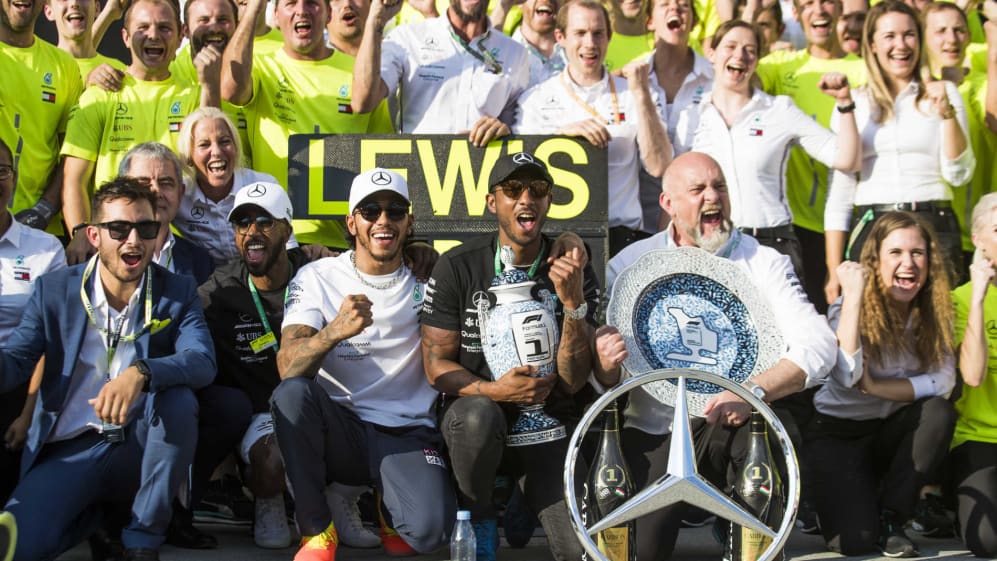 Max in fighting form
Max Verstappen and Red Bull also produced a great performance. The Dutchman took his first ever pole on Saturday, putting in a series of incredibly quick laps. And in the race he did all he could to try and make it three wins from the last four Grands Prix. He didn't quite manage it, but that was down to what Mercedes and Hamilton did rather than what he and Red Bull did not do.
In Hungary, the Milton Keynes squad proved it had the second most potent package, with Honda showing it has made real progress in terms of power and speed.
MUST-SEE: The moment Verstappen clinched his first F1 pole
Max has scored more points (81) than any other driver from the last four races. That's 18 more than Hamilton and also almost twice that of the Ferrari duo who are on 45 each. It's also well over twice Bottas' total.
Beating Lewis for the title seems out of reach, but second place is now more likely for Verstappen and that would be something special.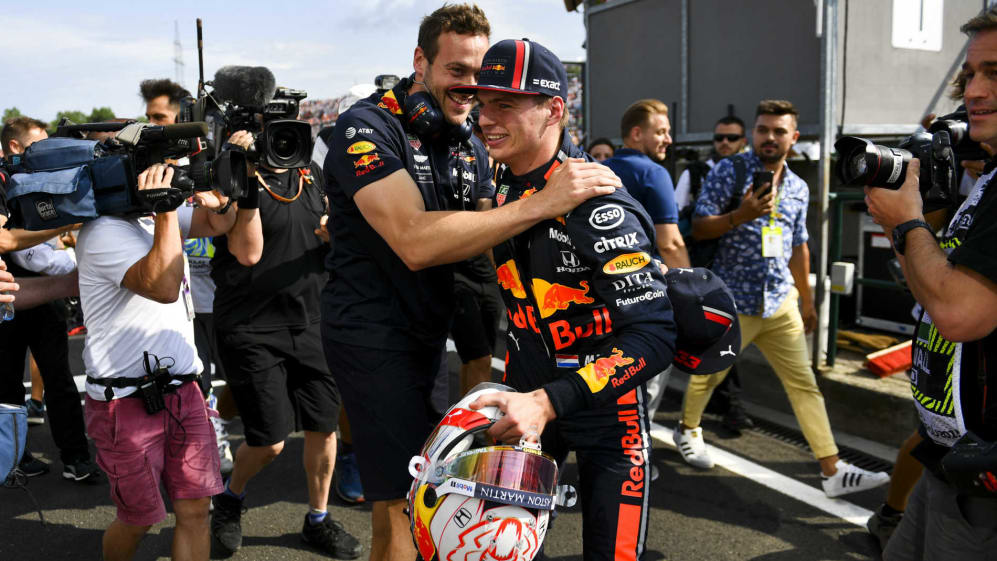 Reds in need of a recharge
It was a difficult weekend for Ferrari, even if Sebastian Vettel and Charles Leclerc finished third and fourth respectively. Finishing more than a minute behind the winner is too big a gap for the team.
One knew from the track characteristics that this race would not suit the Ferrari car, but not to the extent we saw, especially in the race. The times from the third sector, where you need maximum downforce, speak volumes, as the car was so far off the pace of the Mercedes and Red Bulls.
The summer break has probably come at just the right time because I'm well aware of how the pressure can build on Ferrari when things aren't going well. It won't do any harm to take a breather and recharge the batteries. Then, once the racing starts again, the aero requirements of Spa and Monza could put Vettel and Leclerc right in the fight again considering the aero efficiency of their cars.
READ MORE: Ferrari have homework to do after lacklustre Hungarian GP, says Vettel
Ferrari badly needs a win, not so much for their championship aspirations, but as a morale booster, to prove that it has the potential to be a championship contender, an obligation it has always been under.
Bridging the gap
The gap between Ferrari and Mercedes was huge, but what about the rest of the field?
Carlos Sainz finished an impressive fifth and, along with rookie Lando Norris, McLaren is now firmly staking a claim on being the fourth best team. But its drivers were both lapped by the winner. Four drivers from four different teams were lapped twice and another driver was actually lapped three times.
With Hamilton and Verstappen fighting for the duration of the race, the pace at the front was astounding from the first to the final lap, as that was the only way to win. However, it demonstrated the vast chasm in performance between the top three teams and the rest.
I've said it so often, but this gap must be reduced. It remains one of our main objectives for the future as, alongside the FIA, we continued to work on the 2021 regulations. It's an ambitious goal, and it won't happen overnight as we do not have a magic wand, but it has to be our central ambition, achieved via the three main areas of the rules: technical, sporting and financial.
It's a key theme for the future of this sport and I think we are all in agreement on this, starting with the fans, whom we must listen to, because, at the end of the day, they are our most important asset.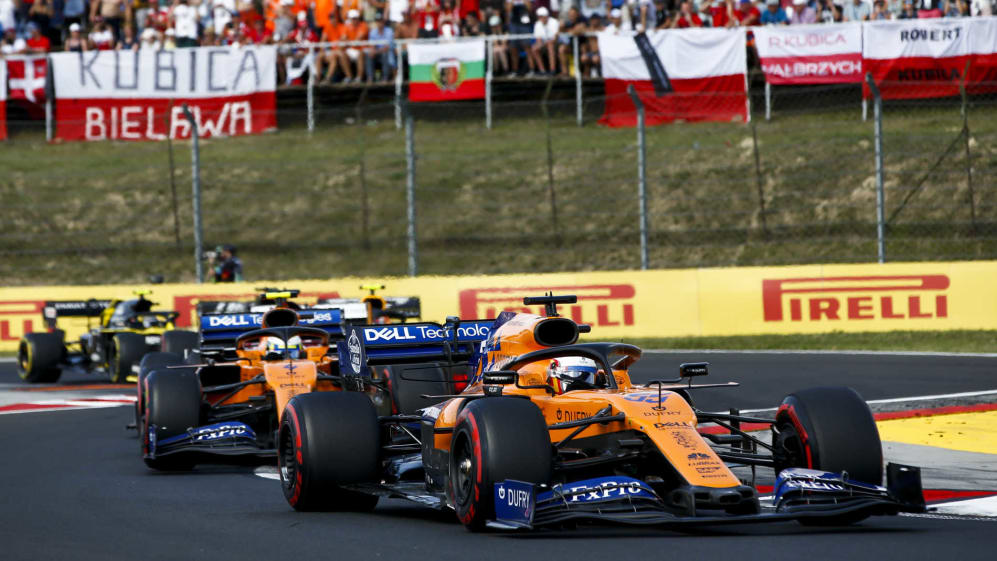 Break point
For over a decade now, the Hungarian Grand Prix has marked the end of the first part of the season. The summer break was introduced in 2005 to give team personnel the opportunity to spend time with family during the holidays, as their support is vital for the thousands of men and women who work in this marvellous sport. This year, Formula 1 takes a break after four races that have been really exciting for a variety of reasons, showing that the top level of motorsport is in rude health.
Without wishing to upset my friends at Mercedes, who are heading for the championship title win again, everyone would like to see a closer fight for the major honours.
Having said that, of the 12 races to date, at least half have been closely contested, with the outcome in doubt. That has applied to the fight for the win and also further down the field, where a new order of talented youngsters is emerging, such as Lando Norris, Alex Albon and George Russell.
READ MORE: DT's 10 Hot Takes – On Hamilton's faith, Honda's threat, Russell's Alonso-like qualities, & more
Along with the more established but still young drivers like Verstappen and Charles Leclerc, they demonstrate that a new wave is ready to challenge the hierarchy of Hamilton, Vettel and Kimi Raikkonen and give fans new heroes to cheer on.
As with every fan of F1, I can't wait for the hostilities to resume at the end of August when Spa is followed immediately by Monza, two fantastic, historic tracks that are bound to provide the sort of excitement only Formula 1 can offer.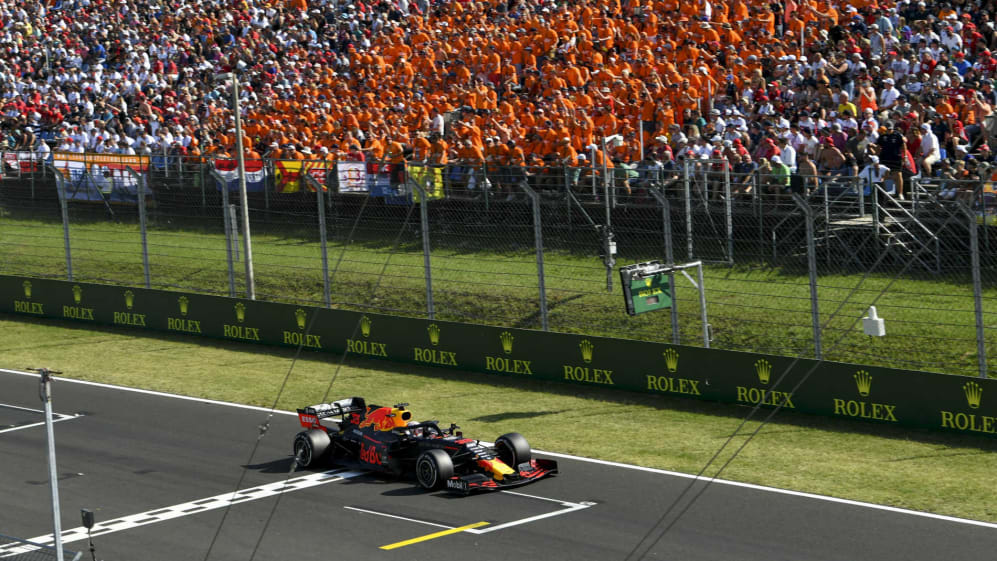 Rising son
Before signing off, let me say something about a young man who had a special day last Sunday. By winning the Sprint Race in the FIA Formula 2 Championship at the Hungaroring, Mick Schumacher took his first victory as a rookie in this category. I wasn't at the track, but it was an emotional moment seeing him raise his arms to the sky, and I can't deny that it reminded me of his father, Michael.
MUST-SEE: Mick Schumacher clinches maiden F2 win in Hungary
Mick had to fight for the win and avoid making mistakes as he was harried all race long by Nobuharu Matsushita. The victory comes after a rather unlucky first part of the year and this will give him more confidence in his own abilities.
A week earlier in Hockenheim, Mick did a demonstration run in a really special car, the Ferrari F2004 that his father had driven, and in front of the crowd that had cheered on Michael for so many years. It must have been an incredible swirl of emotions for Mick before he too goes off on the summer break.
The younger Schumacher's efforts have captured the imagination of media all around the world and show how much the Schumacher name still means and how much attention it can generate. Mick still needs to be allowed to progress calmly in order to see where he fits in this competitive world of talented youngsters, but yesterday's win was an important moment: there's a long way to go, but he's on the right road.