Feature
Ross's Russian GP review: Mercedes counter punch deserves credit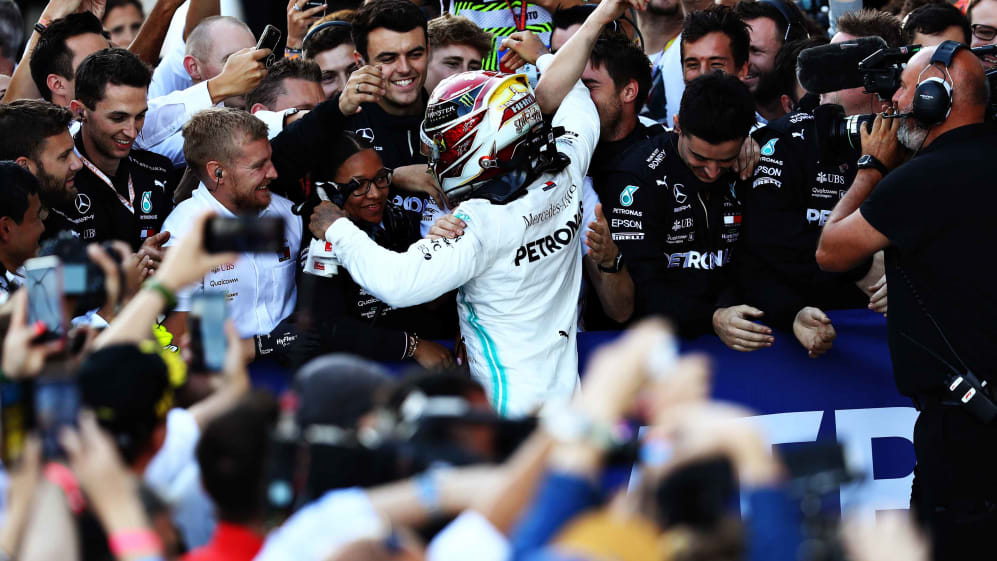 In the space of a few highly-charged moments, Ferrari's revival ground to halt in Russia as Sebastian Vettel pulled over at the side of track, the Virtual Safety Car light panels were lit and Lewis Hamilton arrowed towards the pit lane to take a free stop that would eventually see him storm to a fourth win in Sochi.
For Ferrari it was a bitter blow, but the failure did serve to mask a tense duel between the team's superstar team leader Vettel and its super-talented rising star Charles Leclerc. And as Formula 1 Managing Director, Motorsport Ross Brawn says, though possession of such explosive talents can be a potent force, it can also prove to be a dangerously volatile combination.
Elsewhere, Ross examines the difficulties of overtaking in a modern F1 car in the closing stages of the race and salutes more rising stars after the champions of the FIA Formula 2 and Formula 3 championships were crowned in Sochi...
Victory served on a silver platter
A quick look at the results of the Formula 1 VTB Russian Grand Prix 2019 would lead one to believe this was simply another win for Mercedes, the team that has totally dominated the hybrid era. It was the team's 11th win of the season, its eighth one-two of the year and as victory that maintained Mercedes' unbeaten record in Sochi.
However, this was no stroll in the park and but for the gift of the VSC that was brought into effect when Sebastian Vettel parked his car at Turn 15, Mercedes might not have been able to stop Ferrari taking a fourth straight win.
The fact that the championship leaders chose to start the race on medium-compound tyres, indicated that they realised they had to try something different in order to shake things up, as in terms of pure speed, in qualifying and over a long run, Ferrari had the upper hand.
WATCH: How Mercedes took advantage of Ferrari's misfortune in Russia
Before the summer break, it would have been hard to countenance the idea that Ferrari could match Mercedes and now the Anglo-German team has had to roll up its sleeves and counter punch, ready to jump on any opportunity or slip up from its opponents.
The tactic paid off handsomely in Sochi and resulted in a one-two that had looked very unlikely on Saturday. After five and a half dominant years, Mercedes is finally up against an opponent capable of really challenging their supremacy. Adapting to this has not been straightforward but Toto Wolff's squad has reacted very well.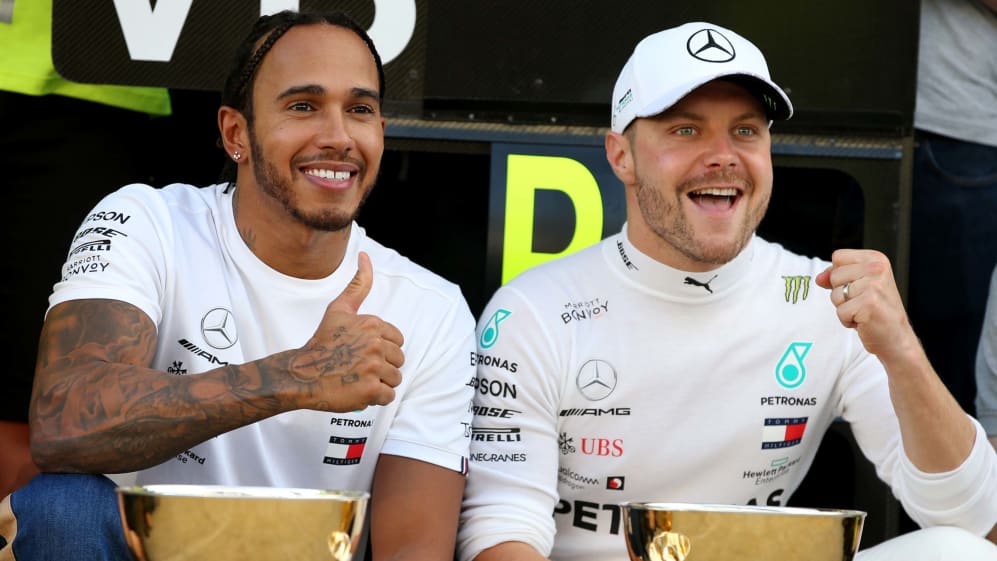 Power units and power struggles
How did Ferrari manage to lose a race it looked set to win? The answer is simple; it lacked reliability. The MGU-K failure on Vettel's car was the key, not just because it put him out of the race, but also because it came at the only moment when Leclerc was vulnerable, following the Monegasque's pit stop but prior to either Mercedes driver doing likewise.
Once he lost track position, Leclerc was never able to go for a win that, after an emphatic march to pole on Saturday, had seemed more than likely. However, while it's true that, overall, Ferrari had an advantage in Sochi, it was not significant enough for Leclerc to get past Valtteri Bottas, especially as he Finn did an excellent job in denying the Ferrari driver any opportunity for a late charge. And so for the red cars, the race ended in the red.
READ MORE - Vettel: Ferrari's Russian pace 'should give Mercedes a headache'
The mid-race implosion was not the only talking point for Ferrari, however. The tow Leclerc provided to Vettel after the start and the somewhat testy radio chatter that went on between Leclerc and his pit wall for some laps afterward, as Vettel appeared to ignore a pre-arrangement to switch back the positions after a gap to Mercedes had been carved also made headlines.
Vettel's pit stop (after which he emerged behind Leclerc) followed by his retirement meant there was little point in any recrimination, but it's a fact that Mattia Binotto will have work to do in the next few days to pour oil on what seem like turbulent waters. Ferrari has clearly made a lot of progress in recent weeks but it still probably has to deal with a few internal issues in terms of the balance between its drivers.
On the one hand they have a four-time world champion who is still one of the finest drivers on the grid, despite a few too many mistakes over the past two seasons. And on the other, they have an incredible talent in Charles Leclerc – after all you don't take six poles (including four in a row), and win two races at legendary circuits such as Spa and Monza if you're not a star in the making.
READ MORE: 'The trust is unchanged' says Leclerc of Vettel
It's a potentially explosive combination and needs careful handling. Of course, Mattia is well aware of how this kind of dynamic can work as he has experienced it before when he was a young engineer, but now the honour and obligation falls to him to make sure that mechanism that drives what can be healthy rivalry runs smoothly.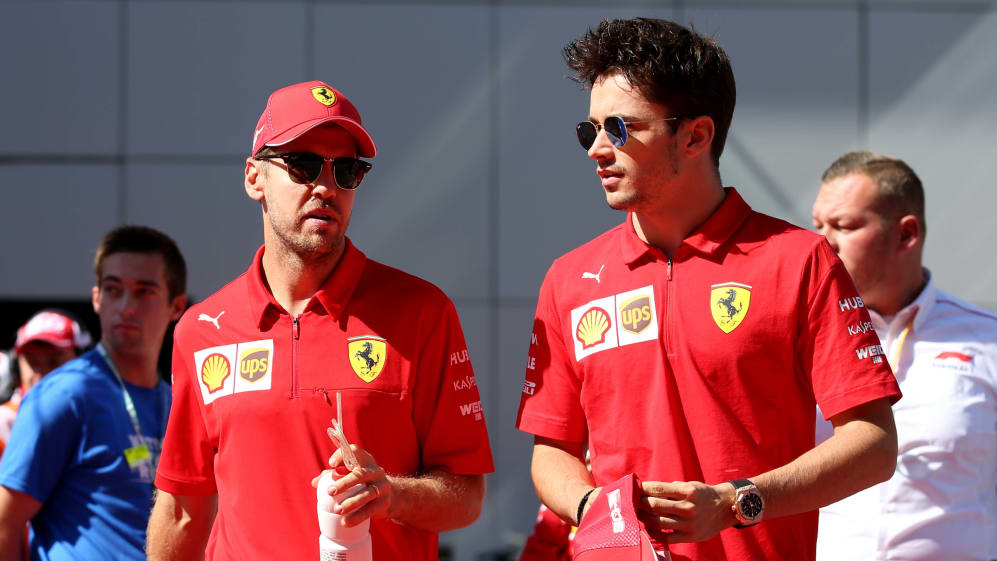 Passing problems
In the second half of the race, it was clear that Leclerc was struggling to pass Bottas, as one could hear on the radio. It's further proof that the current aero configuration makes it very hard to follow another car closely and you need a clear performance advantage if you are to have any chance of getting past, even with DRS.
On top of that, get too close to the car in front and the tyres overheat, reducing your chances even further. That's why it often looks as though the cars are linked by an elastic band, with the car behind slowing for a few laps to cool the tyres before closing again.
It's clear that the improvements made this year are not enough, even if they have provided us with useful data. A significant change is required and we have worked very hard on this and we still are, along with the FIA, as we continue to define the regulations for 2021.
The teams have been involved in this process since the beginning, with many of them working on simulations and studies that have proved vital and the studies have been done with absolute transparency. The solutions we are working on will not be a panacea for all our woes, but they are necessary if we are to change. Staying put and hoping that an 'invisible hand' will make everything right and achieve all the goals we and other stakeholders set ourselves when we began this work two and a half years ago, is not realistic.
If anyone has different ideas, we are happy to hear them and if they match our aims, then they can be incorporated into the rules. Change is in everyone's best interest, for us as the commercial rights holder, the FIA that makes the rules and all of the sport's teams, big or small.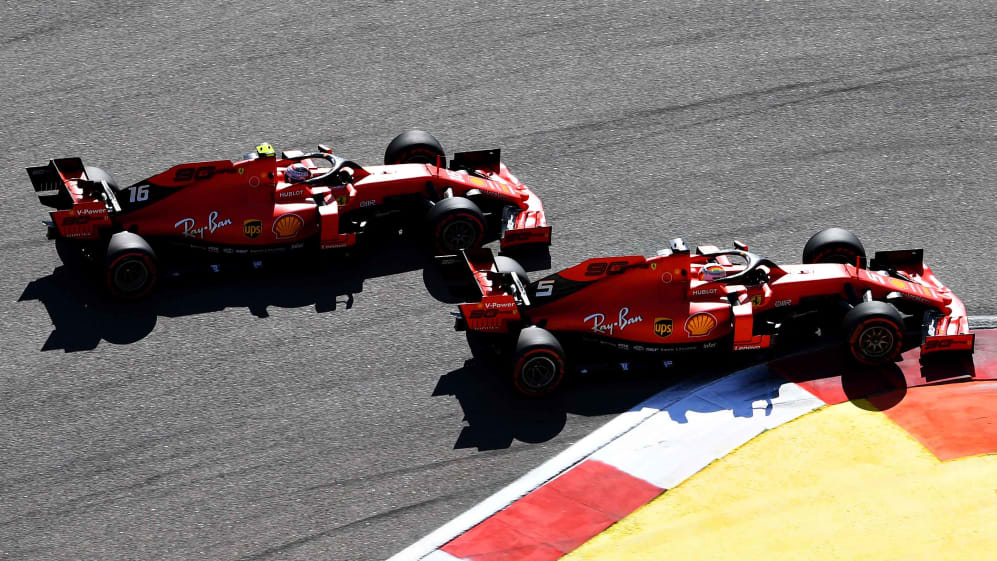 American beauty
In Sochi, the Haas F1 Team was finally back in the points. Kevin Magnussen's ninth place, even though it came after a five-second penalty was the first time the team had scored since Germany. It was a shame that Romain Grosjean, who was brilliant in Saturday's qualifying, took virtually no part in the race, as he was the innocent victim of a collision with Antonio Giovinazzi shortly after the start.
READ MORE: Grosjean 'wants to punch walls' after early exit in Russia
After finishing fifth in the Constructors' Championship last year, the American team started this season with the hope of consolidating its progress, but unfortunately they seem to be going backwards, especially in the races, although they've been a bit better in qualifying.
At one point it seemed the team was in a vicious circle from a technical point of view, but Gunther Steiner's men are back on track, dismantling the puzzle pieces put in place to date and reassembling the jigsaw all over again.
Gene Haas' team is a valuable asset for Formula 1. It is the first example of a new team establishing itself in a sport that for too many years has seen teams come and go in a short space of time, without ever really making their mark. It's also important because it flies the US flag in a sport that is generally Euro-centric. It is vital for Formula 1 that we continue to support the growth in interest in the sport in the USA and in the absence of an American driver a Stars 'n' Stripes team fulfils that role. Let's hope therefore that Haas is on the up in this final part of the season and maybe they can even get a good result at their home race in Austin.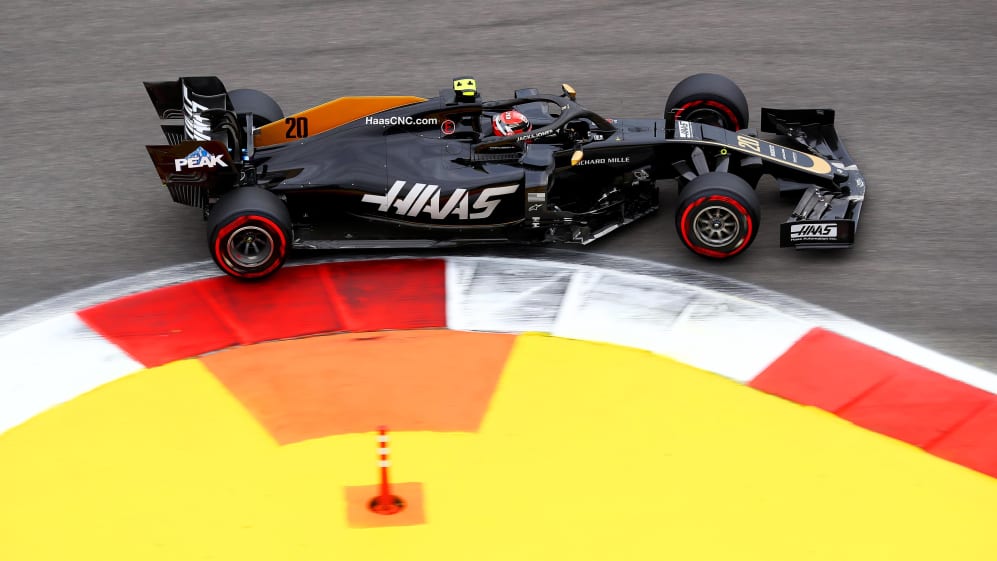 Feeder frenzy
The titles in both feeder series were decided on the Saturday in Sochi. Nick de Vries won the FIA Formula 2 Championship with three races to go, the Sunday sprint and the last two in Abu Dhabi and Robert Shwartzman is the new FIA Formula 3 champion in the inaugural year for the series, after also winning Saturday's Race 1.
De Vries is a fully-formed driver, with plenty of experience at the age of 24 and he has made his mark in a competitive environment. This year he was very consistent at a high level with four wins and no fewer than 12 podium finishes from 20 races to date. However, the battle to reach F1 often depends on more than victory alone. Timing also plays a part and despite Nyck's resumé and talent, the F1 grid for 2020 is already largely formed and he has therefore, for the moment, chosen a different path, and we wish him well. Could he join the F1 grid in the future? If and when spaces open up he certainly has the talent to do so.
WATCH: De Vries seals 2019 F2 title with victory in Russia
Shwartzman took the F3 title in a year when his Prema Racing team was totally dominant, taking a clean sweep of the top three places in the championship.
It's an important win for him and for Russia, a country that continues to produce drivers capable of making it to the top in motorsport. Let's not forget Vitaly Petrov and Daniil Kvyat have both done well in our sport.
WATCH: Shwartzman clinches F3 title at his home race
My congratulations to Nyck and Robert in the hope that they can realise their dream, which I'm sure includes Formula 1. It's important to highlight this pathway to the top in motorsport and that's why, along with the FIA, we have worked so hard to include F2 and F3 in the Grand Prix weekend, not just to provide greater exposure to the youngsters but also to allow those who work in F1 to see what they can do in a high pressure environment, which would not be the case if they raced outside the F1 orbit. Plus, let's not forget that F2 and F3 provide plenty of on track excitement and entertainment!